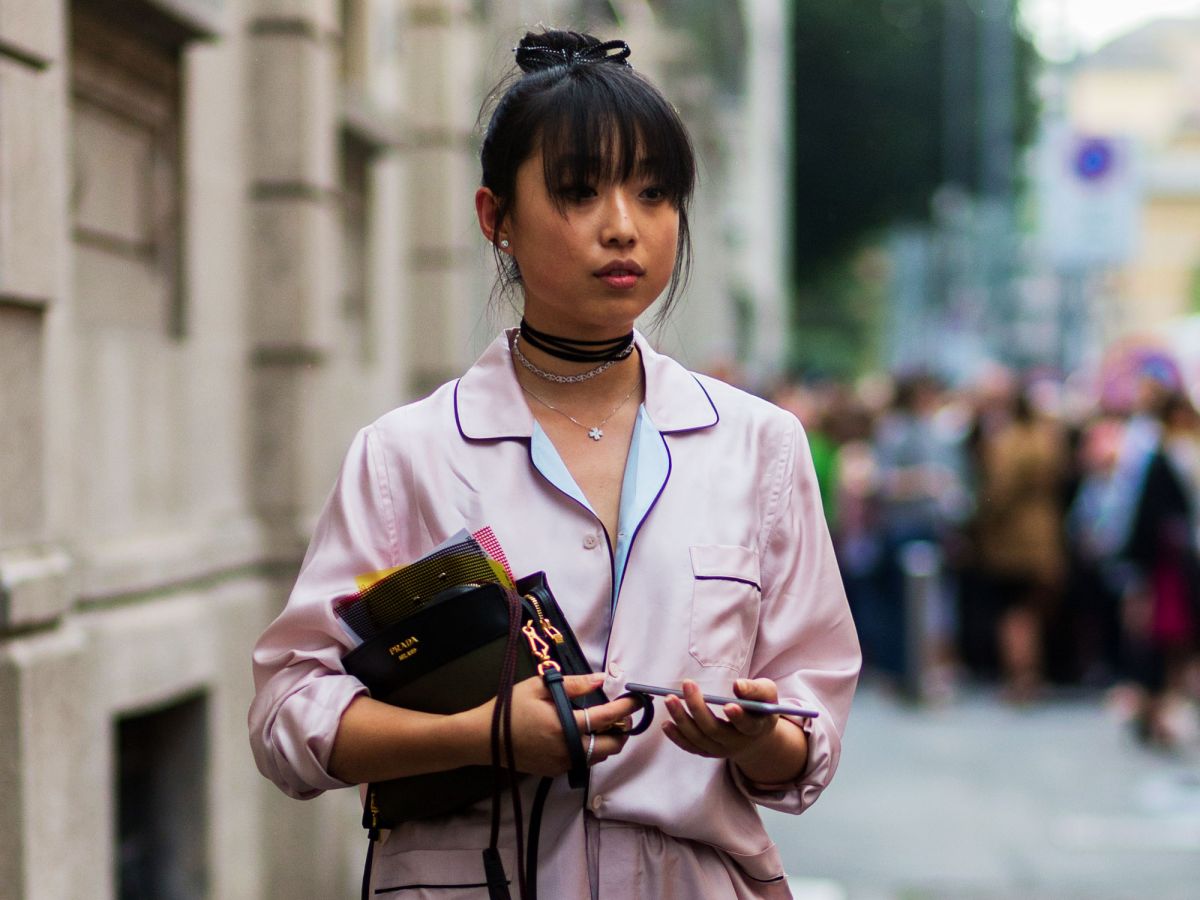 We may already have an idea of the trends we're ready to leave behind in 2016, but what about those that will dominate our closets come 2017? We may not have the final tally yet, but our online habits so far this year are pretty telling in terms of what garments are likely to blow up in the coming months. At least, that's what we've learned from the Pinterest 100, the site's annual trend report. Based on recent increases in saved pins, its Insights team narrowed down 10 billion fashion ideas into the top 10 trends it's betting will be huge next year.
For the most part, there aren't any curveballs in Pinterest's predictions: For instance, we started delving into bell sleeves as a fall-friendly alternative to the off-the-shoulder blouse — and apparently, so did many others; the silhouette got a 300% boost in interest on the platform. (Hey, it's already a bona fide Instagram trend). Another favorite of ours this past season was personalization, be it with monogramming, pins, or patches. Pinterest users agree: Customizable flair is up 800% on the site, which means it'll only get bigger come 2017 (good news for the Hadid siblings). In that same vein, personalized denim — through cropped hems or other D.I.Y.s — continues to be big, with Pinterest reporting a 118% bump in saved pins.
Pinterest also predicts certain trends that have emerged in the latter half of 2016 will have staying power: Interest in pajama dressing, for one, is up 128% on the platform — unsurprising, seeing as it's a style heavily pushed by designers for the past few seasons (but that hasn't totally caught on to the wider public), according to the
Washington Post
. You can hold on to all those mules you acquired in 2016, too, as backless shoes continue to grow in popularity among the Pinterest community. (Pins on this specific silhouette are up 240%.) Political T-shirts have also experienced a boost, which is good news for all that Nasty Woman merch from the election. Saves on the latter have increased by 360%.
Then, there are a few newcomers that we may not have spotted that much this year, but Pinterest believes are on the rise. As the '90s revival reaches its peak, 2017 may be the time for certain '80s trends, such as high-tops and denim skirts, to make their comeback. (Pinterest reports that saves on these types of nostalgic trends are up 87%.) Meanwhile, the new monochrome will be head-to-toe khakis and nudes — which feels partly inspired by a post-Yeezy fashion world.
Rounding out Pinterest's top 10 fashion trends are the ear stack (i.e. layering multiple piercings on top of each other, for which saves have increased 255%) and high necklines (whether it's turtlenecks, mock necks, or bibs — the covered-up style has seen a boost of 157% on the platform).
Head on over to Pinterest to see the full 100 trends across style, beauty, food, and decor — and let us know your thoughts on the platform's fashion predictions for 2017 in the comments below.
Click HERE to read more from Refinery29.



Loading ...