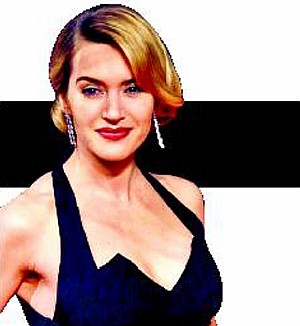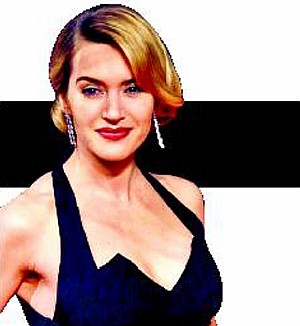 When a naturally large-framed Kate Winslet recently declared, "I'm going to start loving my backside," a thousand women applauded. As naturally pear-shaped people, we Indians are familiar with the painful anxieties of keep it trim. Some of us go to the other extent of covering up with long T-shirts and kurtis; but it's about time we took a page out of Kate's book.
WHAT TO WEAR
Cuts: For Varsha Bhawnani, the wardrobe consultant for the brand Vinegar, this is a personal peeve. "I, like most Indian women, am heavy on the hips and thighs, though I'm slim otherwise." She advises women to enhance their curves by wearing feminine clothes that flatter this asset. Skirts, dresses, churidaars and saris look much better on child-bearing hips than trousers or jeans. "You need to cut down the length of the bum and not the size," says Varsha. "Pants and skirts should sit low on the waist and not high, so that it doesn't look elongated. Then flatter the hips by wearing skirts and dresses that are slightly tight on the hips and fall into a slim flair or straight down."
The cuts should be slim and structured. Panelling helps add the latter and should start below the bust and ease out gently.
Length : Heavy hips are usually packaged with thick thighs. So the length of your ensemble depends upon the shape of your pins. If you have thin legs, go as short as you like. If not, stretch till the knee or an inch below. "Shapely calves are not uncommon," says Varsha. "Avoid anything that stops mid-length between the calves and ankles; or even something that reaches the ankle." Again, if you are heavy around the thighs, don't wear something that's fitted below the hips and that will make you look heavy overall, says she. Take tips from trendy secretaries and wear a tight skirt that ends at the knee with a girlie blouse tucked in.
Materials : "Stay far away from satin," warns Varsha. As also from anything clingy such as jersey and knit fabrics. "Stretch cotton is preferable to any of these. "Ideally, light fabrics that flow well and do not cling, such as chiffon, linen and georgette make the best of your butt." Thicker fabrics such wool blends, velvet or silks complement structured ensembles.
Colours : The colour palette grows lighter as the circumference of the flare grows; for example, if you are wearing something tight and figure-hugging, dark, rich colours such as navy, burgundy, violet and emerald green enhance the shape best. Flirty frocks and A-line skirts look better in pastels and other light colours such as beige or jade green.
Ensemble : There are some things that only well filled out women can carry off: the sari and the anarkali kurta. These drown a flat-butted figure. "A tightlywound sari especially," agrees Varsha, "looks best on sensual hips. Wear a blouse that's deeply cut at the back so that people admire your back and then look down to see a nice shapely bum." She even recommends classic churidaars of the '60s, that are tight and short. "Just wear lycra churidaars instead of cotton ones as they fit smoother and don't bunch up at the waist."
Since your waist will be proportionately smaller than your hips, you can accentuate it with either a slim belt at the waist or, as Varsha suggests, a thick belt that hangs around the hips. What you wear on top should be proportionate to what you wear below. Only, remember that to make most of your asset, don't wear anything that is too tight or ostentatious as that will draw attention to it, instead of the hips.
WHAT NOT TO WEAR
Full Skirts : This is common mistake.A long, flared skirt hides your figure, making it look bulky and does not flatter the rump.
Patiala Salwar : This has the same effect as a gherwalla skirt and does nothing for the figure.
Mermaid : Uncomfortable and makes your figure look disproportionate.
Slits on both sides : This will leave a panel between your legs, looking like an unfurled loin-cloth.
Embellishment on the bum : Unless they are the only feature on a plain, smoothly flowing gown, bows, pleats look tacky. Take tips from JLo – deep cuts that end precariously at the beginning of your derrière works better than a wide satin bow.
Backside story : Lara shows off both her shapely behind and legs with a short dress. The waistline of Amrita's pants starts on the lower back, elongating her tush. Riya uses a coin belt to pull the eye to her hips while Tabu flatters it subtly with a softly flowing dress.