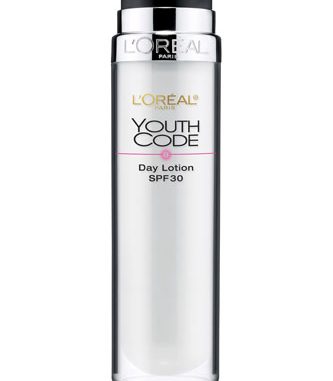 A new year usually signifies a fresh start — time for us to trade in our bad habits in favor of some new, healthy ones. As much as we'd like to stop eating sugar, go to the gym every day, and read more nonfiction, we know we're probably going to be breaking quite a few of our resolutions, mostly because we don't have the time or the willpower to follow through with them (hey, we're realists).
Fortunately, there are a few small beauty changesyou can adopt right now that actually will make a big difference in your overall look. These five resolutions are easy to incorporate into your routine, don't require a ton of effort, and will give you some serious results.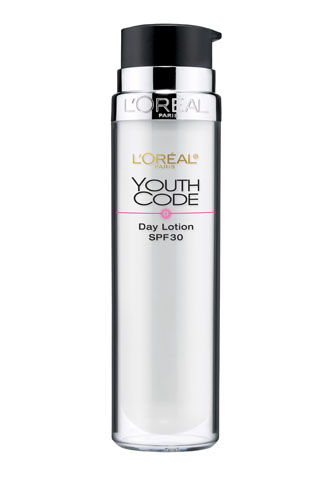 Wear Sunscreen Every Day
We know we've said this about a billion times, but the facts haven't changed: Wearing sunscreen is one of the easiest, most effective ways to prevent future signs of aging. It used to be a total pain to apply sunscreen — you had to glop it on under your moisturizer, leaving you with a chalky look and a greasy finish — but you'd be hard-pressed now to find a skin care company that doesn't offer a moisturizer with built-in SPF in their lineup. You don't have to do any extra work, but you still get the daily protection you need to ward off damaging UVA/UVB rays. No more excuses, people!
L'Oréal Youth Code Day Lotion SPF 30, $19.99, available at Drugstore.com.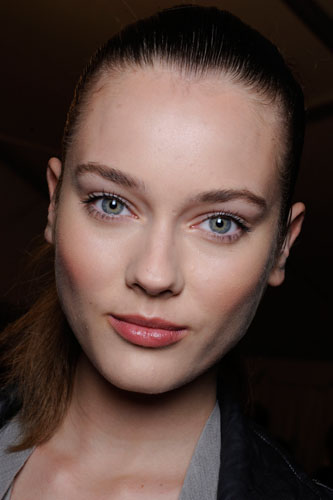 No More Makeup Overnighters!
You can't have fresh, glowing skin if you keep falling asleep with your makeup still spackled on your face. Makeup leaves behind oils and minerals — not to mention all the dirt and grime you pick up during the day — that sit on your skin, causing dead skin cells to build up, and pores to become clogged. Taking two minutes each night to wipe the day off your face will help you wake up to a clearer, healthier, more radiant complexion — we promise!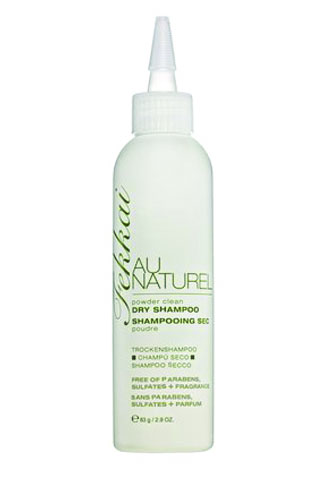 Skip The Shampoo
This is one of our favorites because it actually requires you to do less work. Shampooing your hair every day strips your scalp of its natural oils, resulting in dry, frazzled, frizzy strands. Give your 'do a break by washing your hair every other day, or even every two days if you can manage it. Got a mane that gets greasy really quickly? Stock up on dry shampoo, which will help soak up the grease and add some volume to limp locks.
Frédéric Fekkai Au Nautrel Dry Shampoo, $25, available at Saks Fifth Avenue.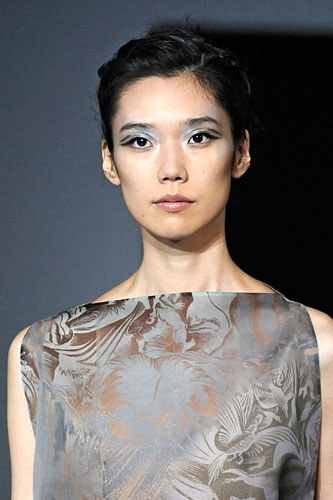 Try Something New
While you might think wearing the same beauty look, day in and day out, is fine, it actually can make you look tired and boring. We're all for having a signature style, but sometimes it's nice to shake things up a bit by trying a new look. Known for your smoky eye? Try adding a cool double liner effect to jazz it up at night. Always wear your long hair down? Create a whole new look by braiding your mane into a sweet updo. You'll look reinvigorated and you don't have to do anything drastic like cut your hair or bleach your brows to make everyone sit up and take notice.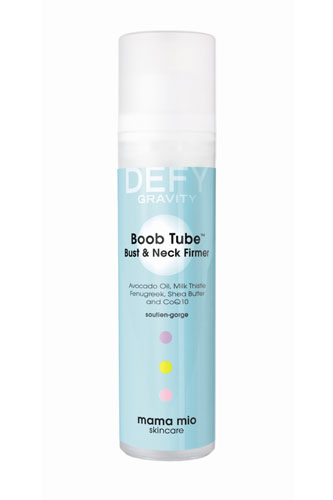 Top-To-Toe Skin Care
One of the most often overlooked parts of your body is your neck and decolleté. Just like your face, that skin is susceptible to wrinkles, age spots, and sagging. Skin care and age prevention don't stop at your face, so be sure to moisturize and treat your neck and chest with a hydrating cream every day. You don't want to wind up with the face of a 40-year-old and the neck of an 80-year-old, do you?
Mama Mio Boob Tube Bust & Neck Firmer, $45, available at Bliss.
Click HERE to read more from Refinery29.