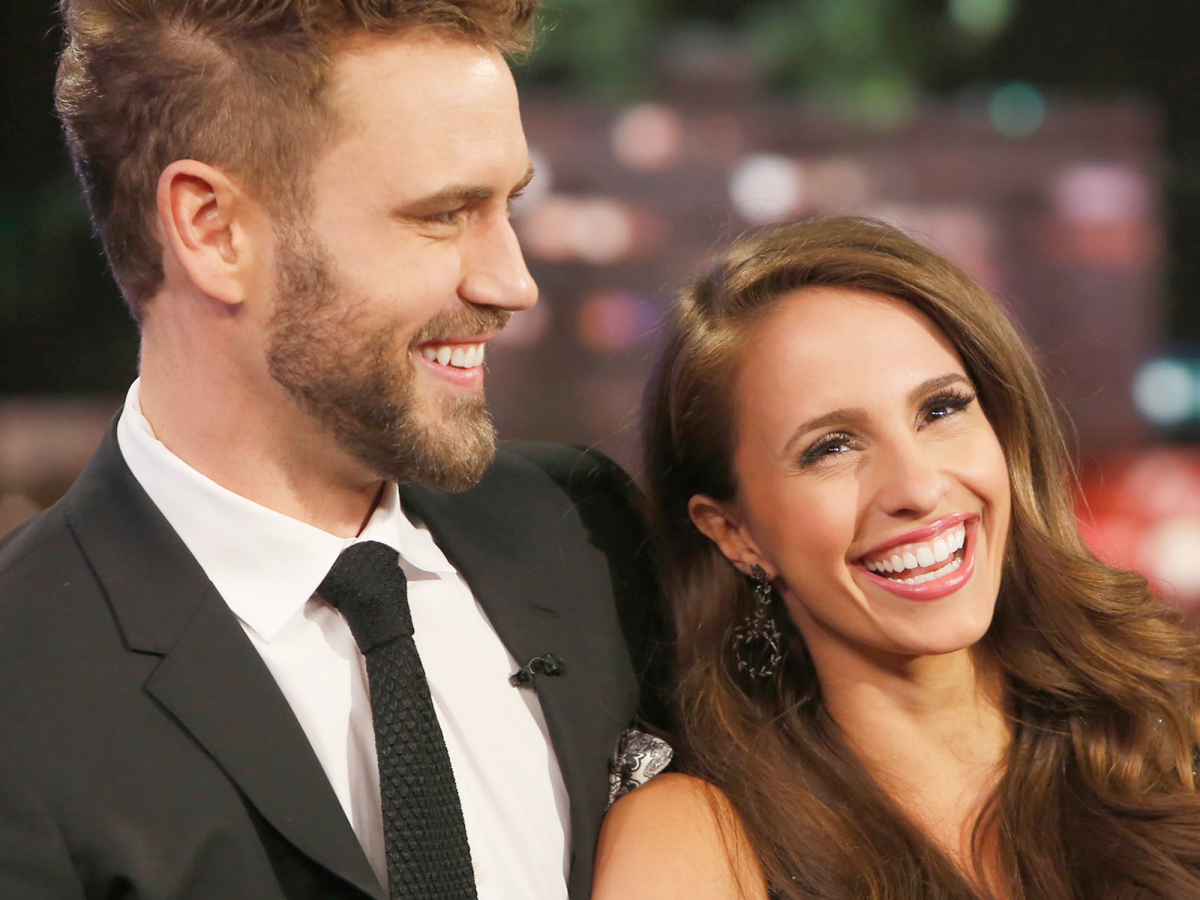 No matter how many Reality Steve blog posts you read or @pacozero posts you regram, there are still some secrets that even the most die-hard Bachelor fans don't know. Like what kind of swag the contestants get when they first arrive at the mansion — or how much they're getting paid per Sugar Bear hashtag after the season wraps.
But as beauty nerds, there's one thing we've always really wondered: how the contestants keep their hair looking so good — with shared bathrooms, multiple climates, helicopter-to-hot-tub dates, and limited luggage space. (Not to mention: no hair or makeup teams to back them up.) We hit up our favorite women from the show's last season to get to the bottom of things, and came out with great styling hacks, some killer drugstore picks, and more. Check it out, ahead.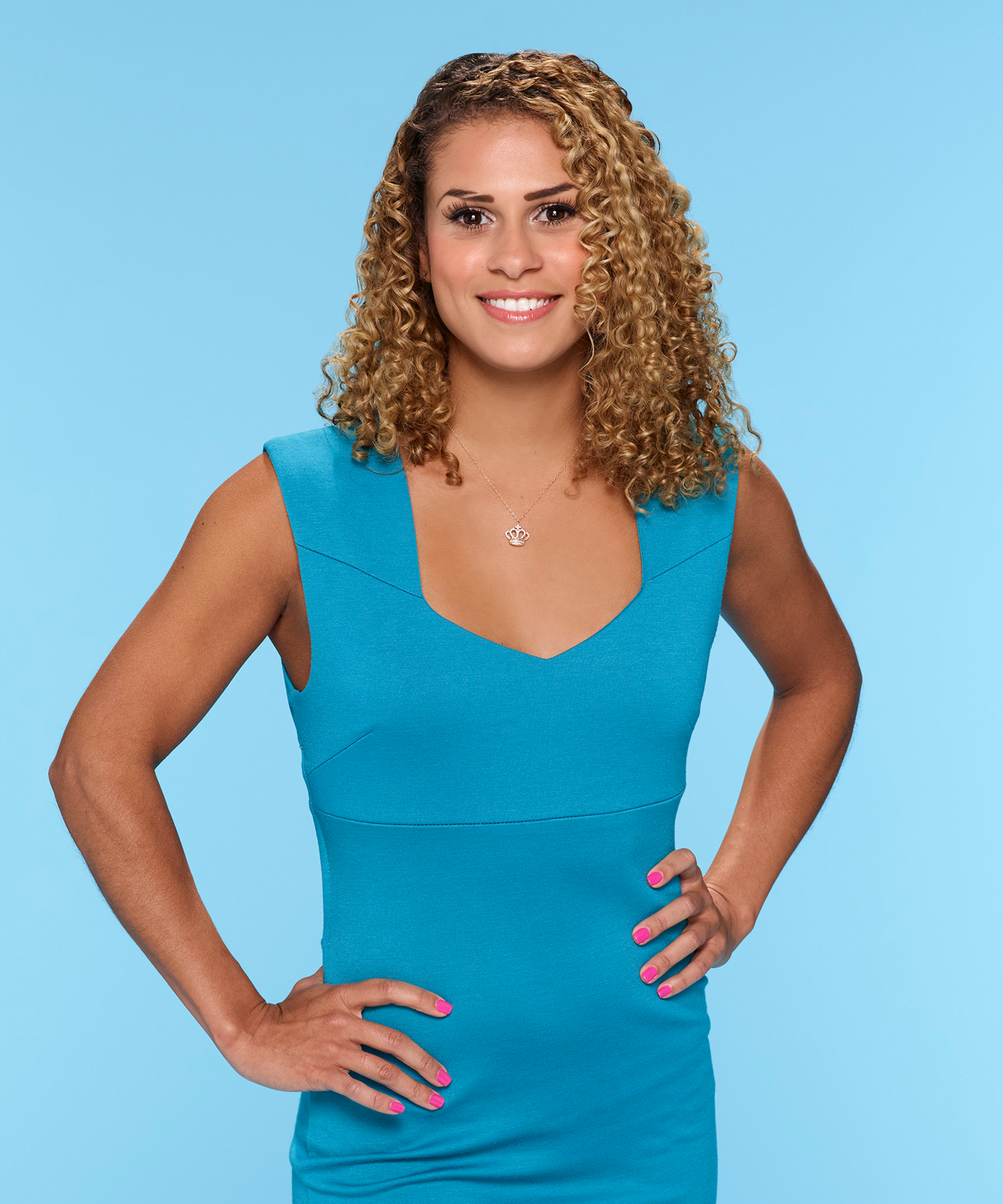 Let's face it: There's never been a shortage of blowouts or
barrel curls
in Bachelorland — which is why Jaimi King's natural, bouncy curls were such a breath of fresh air. "No one else in the house had my hair type, so we didn't get to trade any tips on hair," she says.
For her, it was about keeping things low maintenance. "I rarely straighten my hair because I like being able to be carefree with my curls and not always worried about how my hair looks," she says. "When it's straightened, I have to always be on the lookout for rain and frizz."
Courtesy of ABC.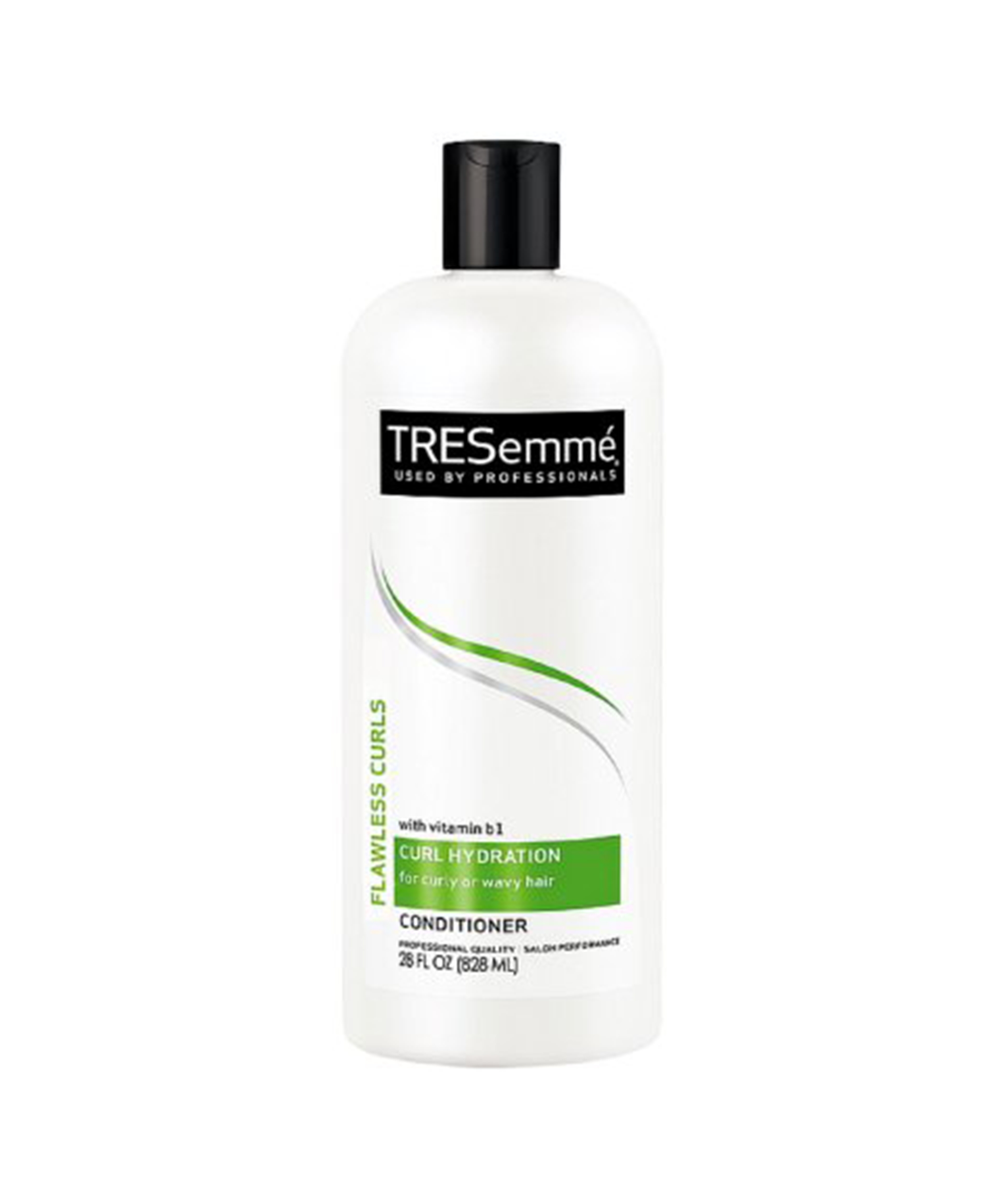 But unlike many people who cocktail a few products, King relies on one: Tresemme Curl Hydration conditioner. "It's not a 'leave-in' conditioner, but I don't really know the difference in what makes a 'leave-in' conditioner OK to leave in and regular conditioner not," she says. "I wet my hair, add a palm full of conditioner, comb out any knots, and let it air dry. Letting my hair dry in the sun gives me the best results."
King also points out that, despite the rumors, sometimes the production crew does bring in reinforcements. "One night, one we did get some help from hairstylist and makeup artists. The hairstylists used this super tiny curling iron on my hair; it was the same exact size as my own curls. She used it on my stubborn strands that are too lazy to curl along with the rest. It was great! I have yet to go out and buy one, but it's on my list," she says.
TRESemmé Curl Hydration Flawless Conditioner, $4.79, available at Walgreens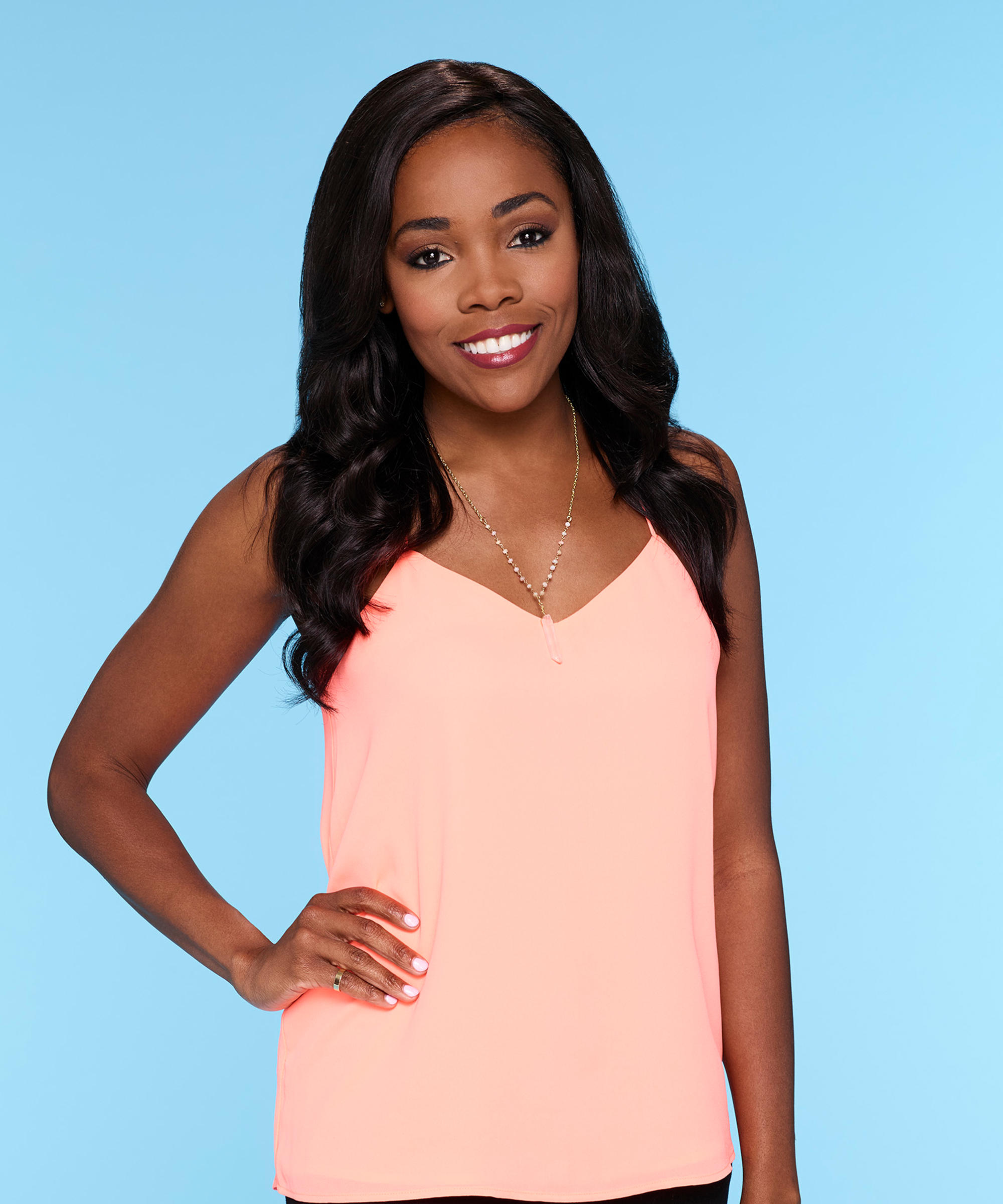 Before clocking time in the house on The Bachelor, Jasmine Goode performed as a cheerleader for the Dallas Cowboys and a dancer for the Golden State Warriors — which means she knows a thing or two about creating shiny, gorgeous hairstyles with major staying power. Her go-to products? A one-inch flipperless curling iron and a couple of drugstore heavyweights.
Courtesy of ABC.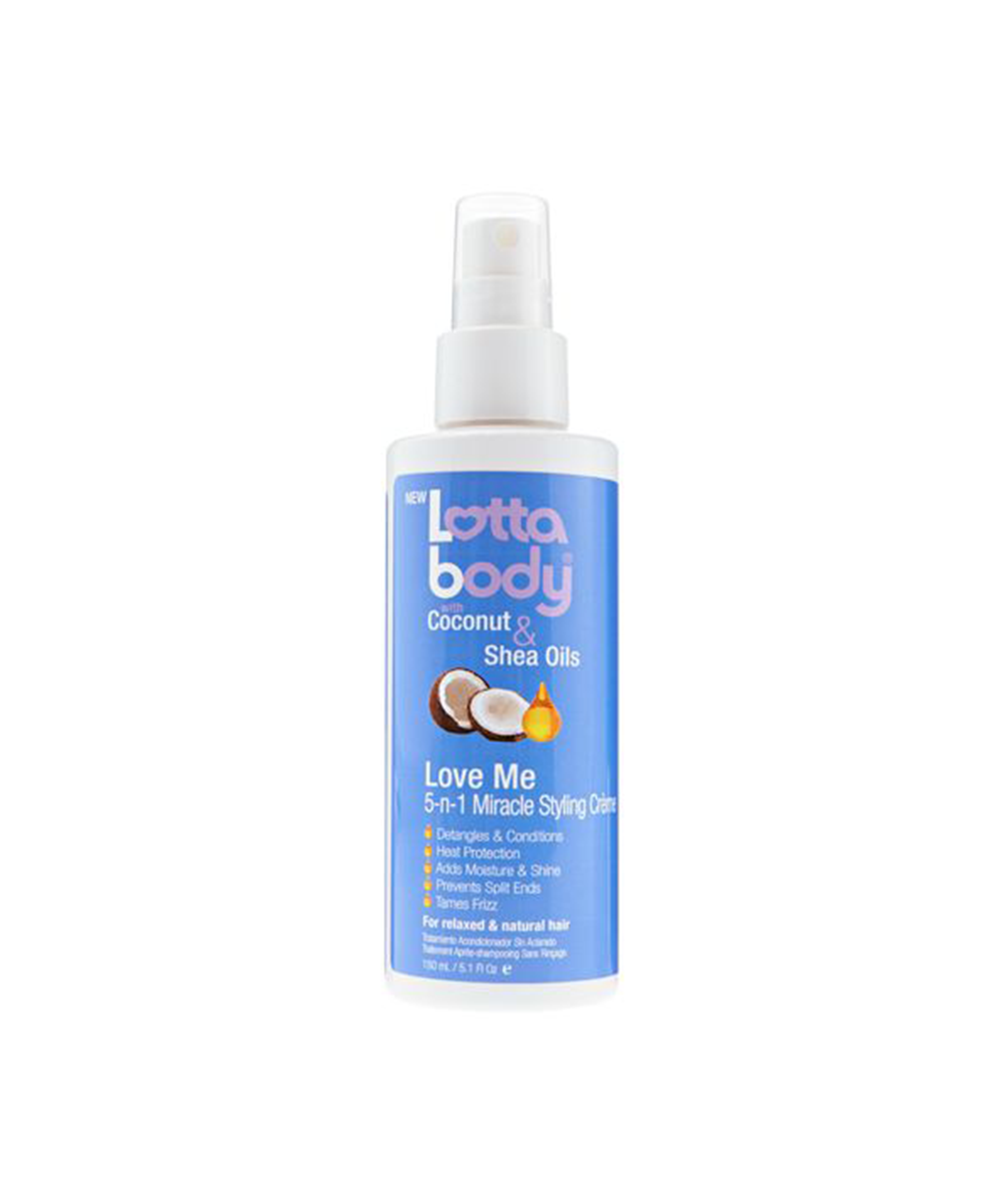 Goode relied on ORS Olive Oil Nourishing Sheen Spray to amplify shine and Lottabody cream as a moisturizer and heat protectant. "It's a miracle worker and it smells so yummy! I even use this heat protector when I wear extensions," she says.
And when she ran out of this everyday staple while filming? Good pivoted with a DIY substitute. "I actually ended up running out of my hair moisturizer one week and knew how amazing coconut oil was for your skin and 'thought let's try it,'" she says. "It was a game changer."
Lottabody Love Me 5-n-1 Miracle Creme, $4.79, available at Sally Beauty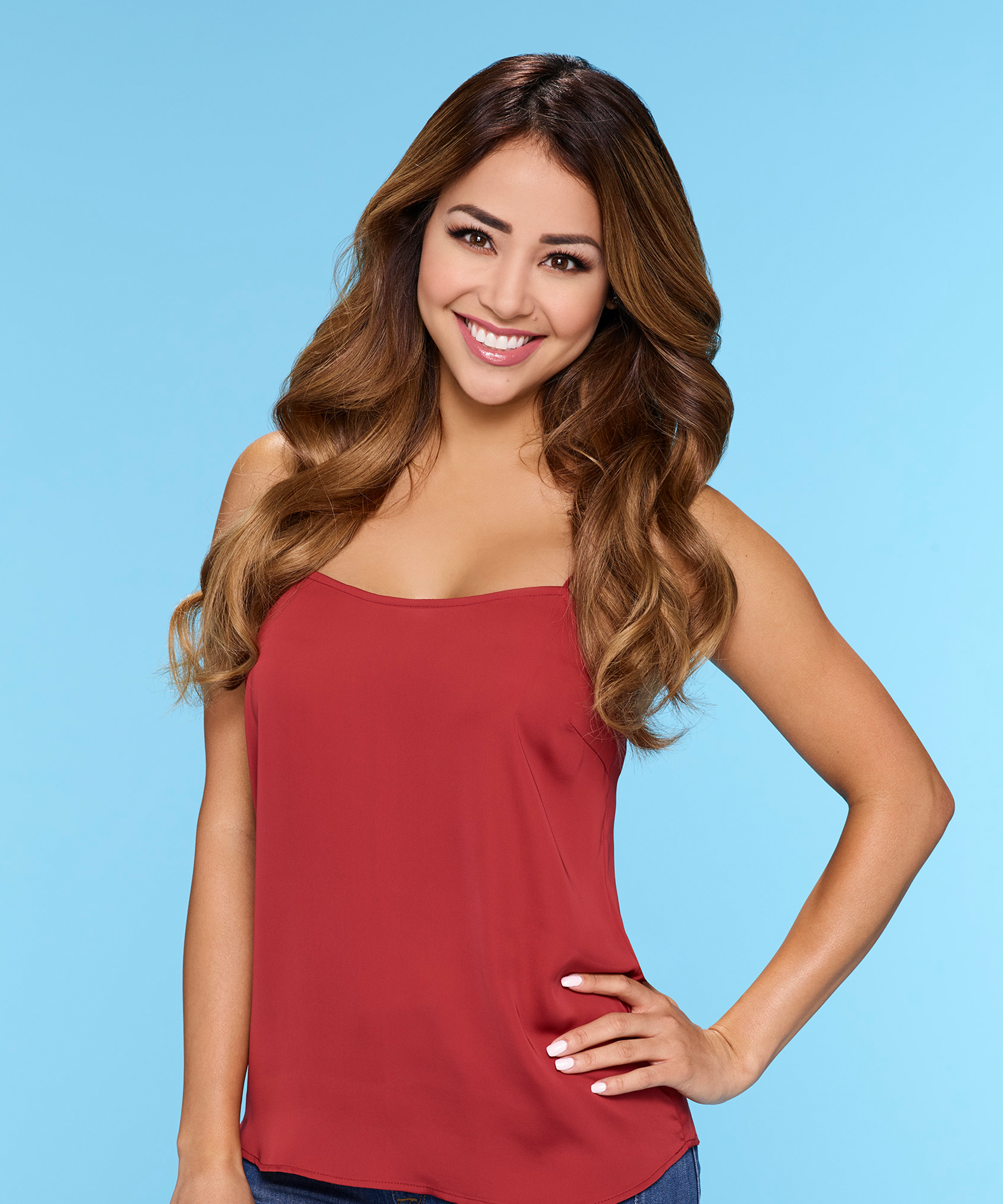 When it comes to hair, Lombard had a leg up on the competition. "I have my cosmetology license and used to do hair and makeup for weddings, photoshoots ,and fashion shows so it was incredibly handy in the house," she explains.
But her laid-back, Cali waves didn't come together without serious strategizing. "If I was at home while people were on a group date, I would wash my hair and let it air dry so the next day, when it was my turn for a date, all I had to do was curl or straighten it," she says. And when she didn't have the luxury of time? "Sometimes in the house we'd only have an hour to get ready," Lombard shares. "I loved curling my hair in larger 3-4" sections to create large body waves. It cut the curling time in half and still looked great for Rose Ceremonies."

To get her signature curls, the LA-based contestant misted Oribe Royal Blowout Heat Styling Spray through her hair, then curled one-to-two inch sections of hair away from the face with a 1- 3/4" curling iron. She set it with Bumble and Bumble Classic Hairspray, which lasted through hours of filming.
But she's up front about why her hair really looked that good: Glam Seamless hair extensions. "I absolutely LOVED them. They didn't pull out my natural hair, and once it started to grow out too much, all I had to do was apply coconut oil to the extensions and they slipped out without causing any balding spots," she says.
Bumble and Bumble Classic Hairspray, $26, available at Birchbox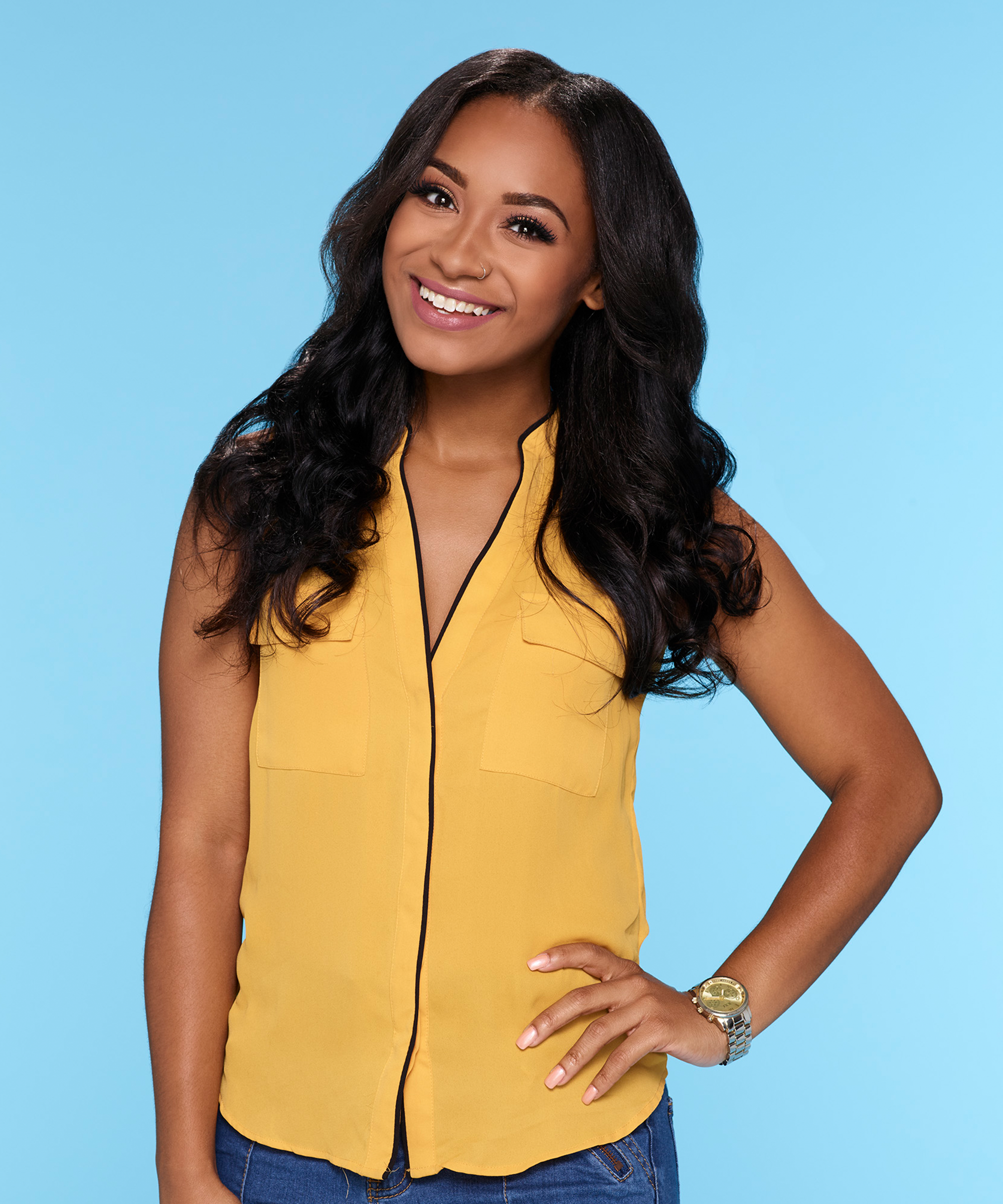 Alexis' Bachelor hair routine always started the night before filming. Every night, she'd work Palmers Coconut Oil Formula Moisture Gro Shining Hairdress through her hair before wrapping it in flexi styling rods.
Then, after taking out her flexi rods in the AM, the LA-based contestant would brush out her curls and apply a touch of Marrakesh Oil Argan & Hemp Styling Elixir. "The coconut hairdress helps my curls feel soft, yet defined and the Marrakesh oil helps my curls look smooth and adds a healthy frizz-free shine," she says.
Courtesy of ABC.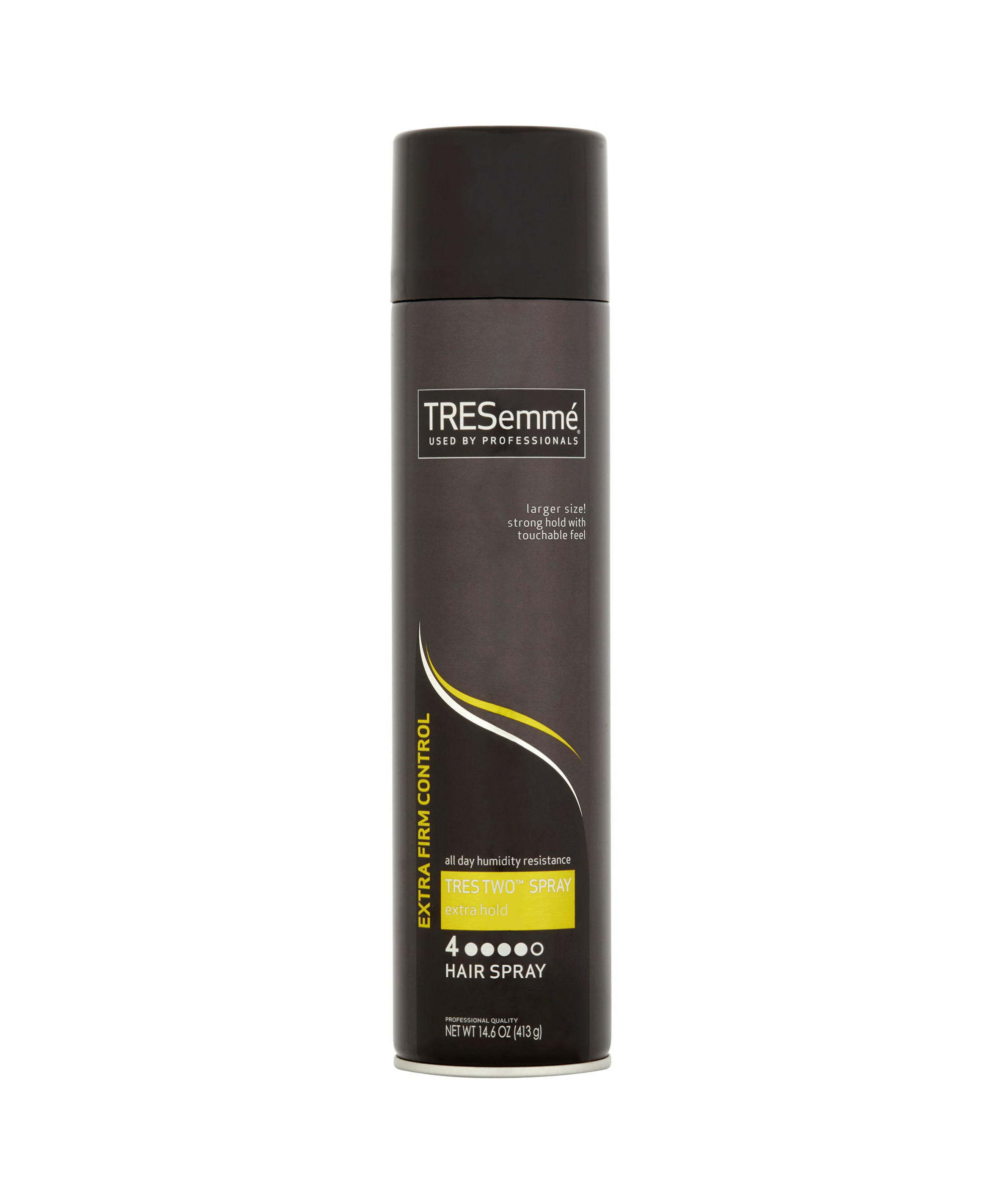 "To keep my look fresh in the Bachelor mansion and on-camera, I brushed Herbal Essences Naked Volume Dry Shampoo through my roots and curls to make them fresh and weightless," she says. " I also added a touch of TRESemme hair spray to make them last through all the hot tubs, rose ceremonies and countless other Bachelor shenanigans."
TRESemmé Tres Two Hair Spray, $6, available at Ulta Beauty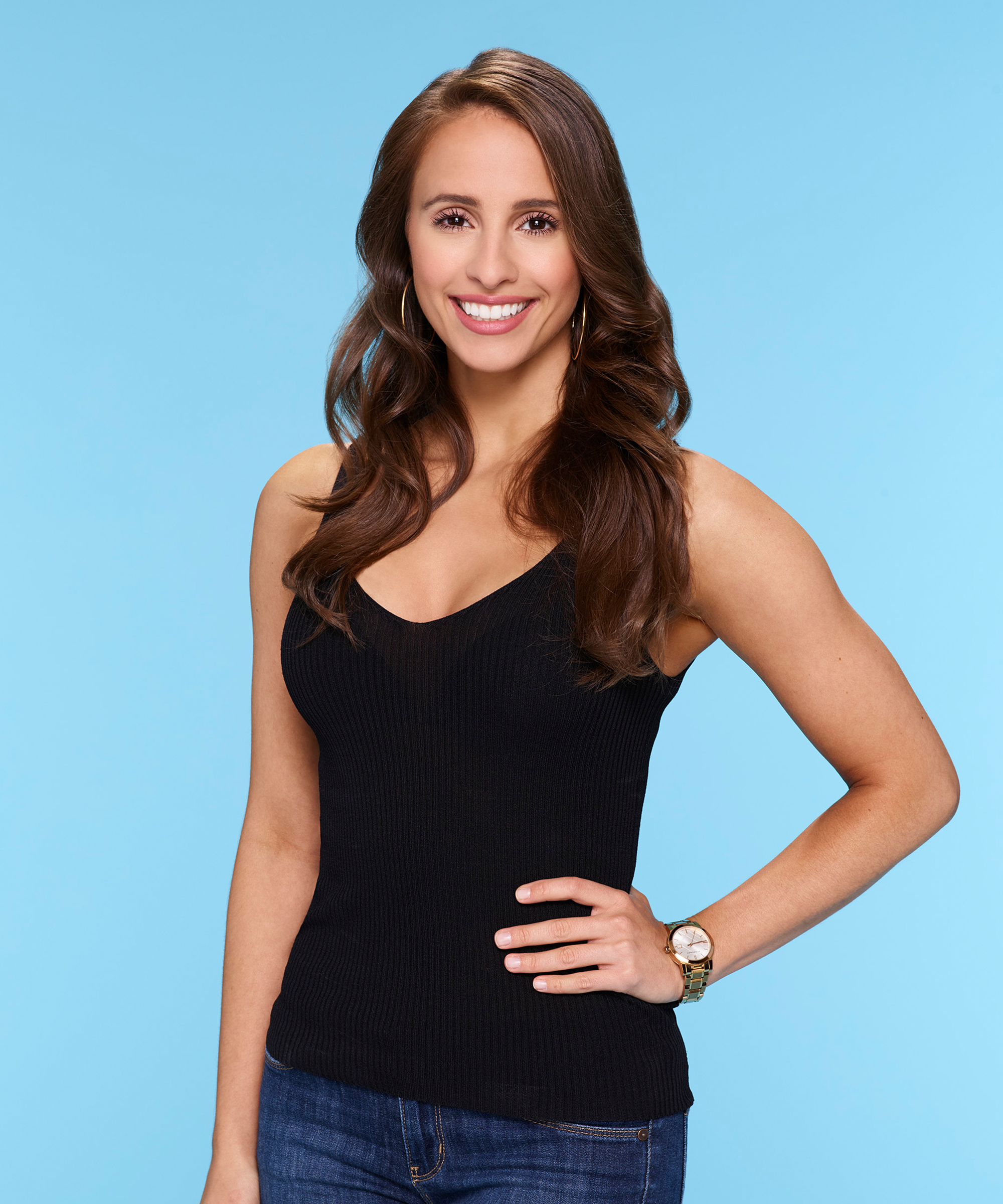 The Bachelor 's "chosen one" recently shared her own recipe for flowing waves, achieved with the help of celebrity stylist Juanita Lyon for a People magazine cover. To start, the stylist applied Oribe Foundation Mist to damp hair before partially blowing it dry.
Courtesy of ABC.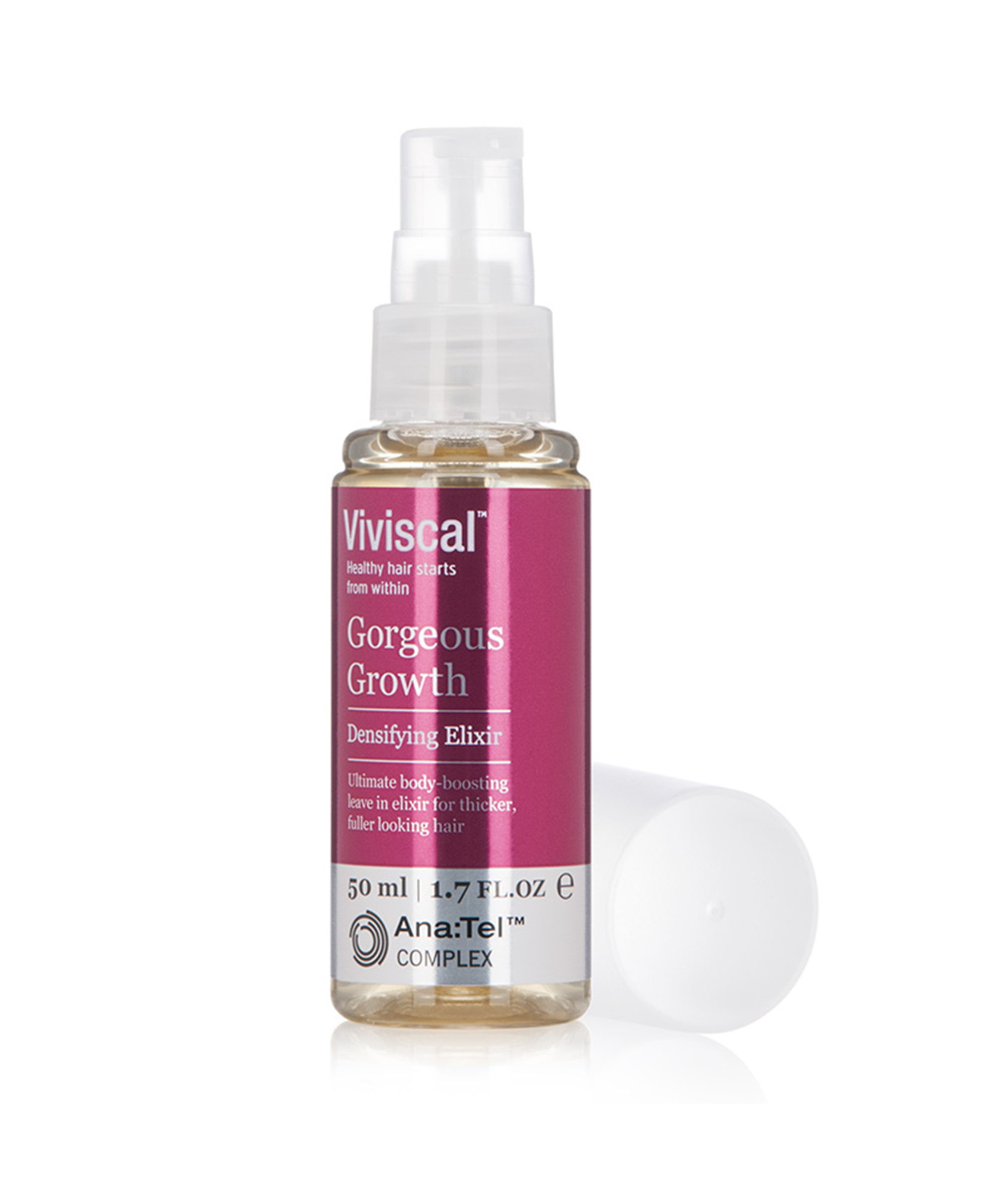 Next, she misted this growth serum through the roots (Grimaldi swears by it for volume) and Oribe Volumista Mist for Volume to the mid length and ends of hair.
After finishing the blow dry with a round brush, she spritzed her hair with texturizing spray, then curled it with a 1.5-inch iron. Setting spray sealed the look.
Viviscal Gorgeous Growth Densifying Elixir, $20, available at DermStore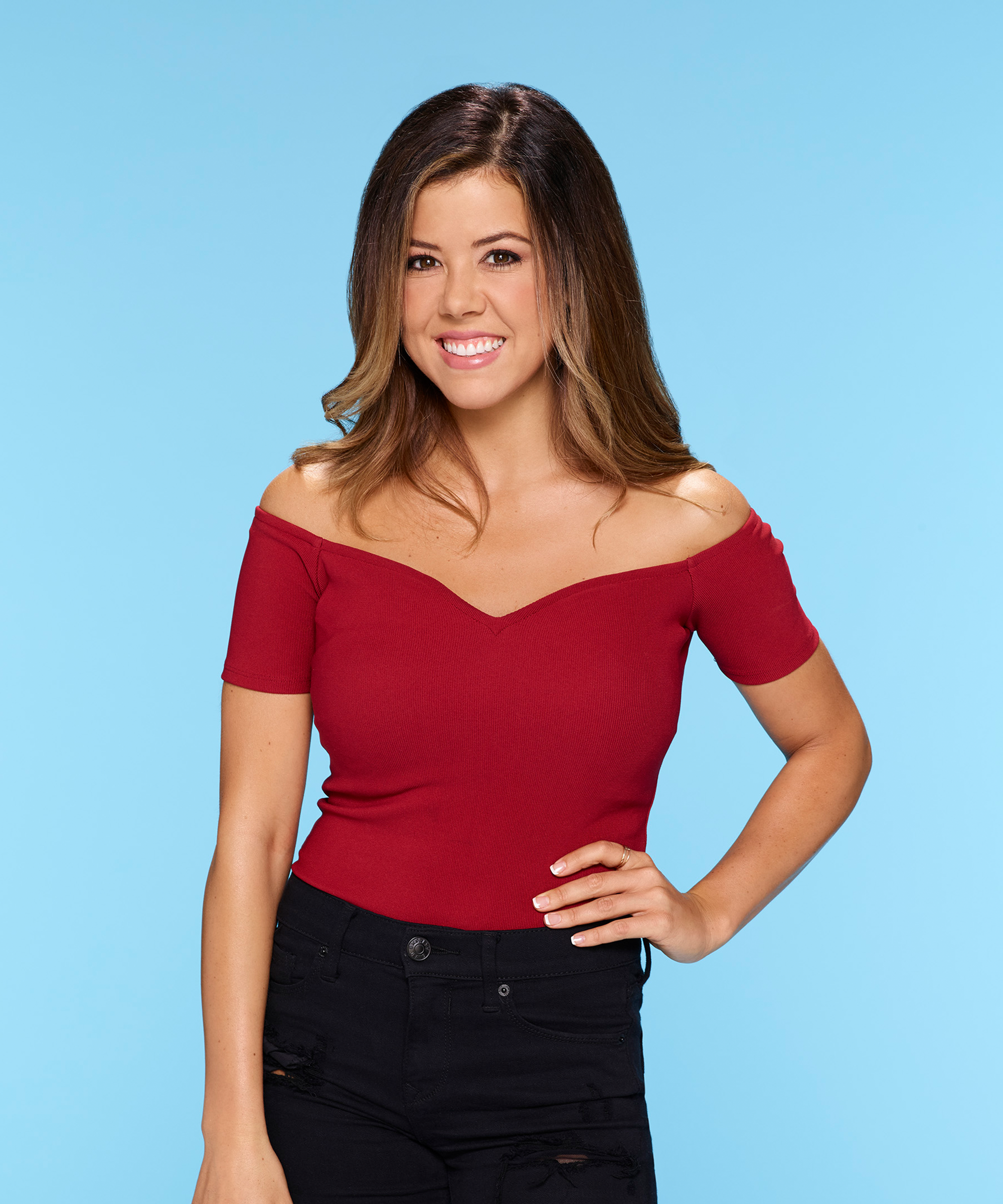 Whitney's loose waves always looked on-point on the show, but behind the scenes, the wedding photographer from Tulsa, Oklahoma was contending with a pretty powerful force. "I have naturally curly and unruly hair so when there is humidity in the air, my hair has a mind of its own. At the house, my hair was a [bit of a] nightmare because the humidity was so intense."
Courtesy of ABC.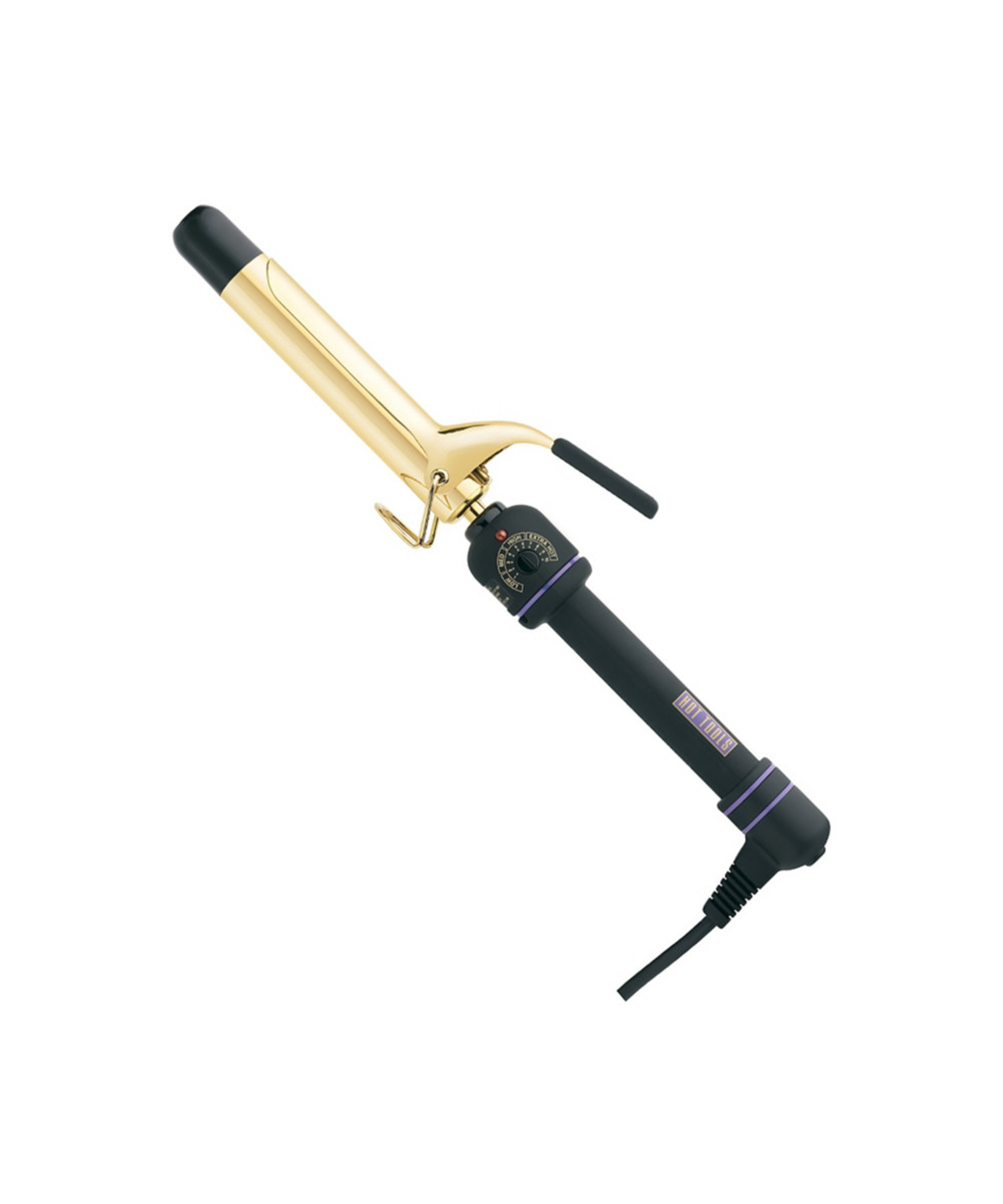 Her solution while still in the house? "I used castor oil in my hair at the mansion," Whitney says. "It treats and styles your hair. I even had some of the [other] girls starting to use it."
To get her big, flowing curls, Christen used a one-inch curling iron, curling sections of hair away from her face. After she let them settle, she loosened the curls for a more lived-in look.
Hot Tools Gold 1″ Curling Iron, $49.99, available at Ulta Beauty.
Click HERE to read more from Refinery29.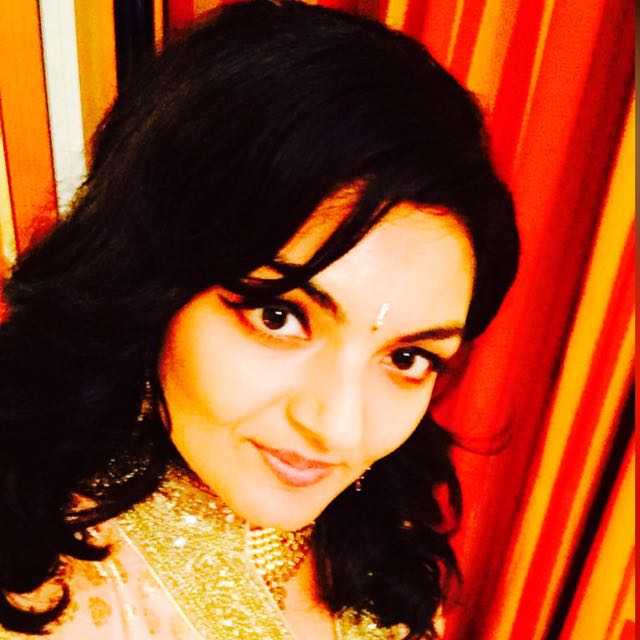 Vote for Shikha Dhingra For Mrs South Asia Canada 2017 by liking her Facebook page.


Loading ...