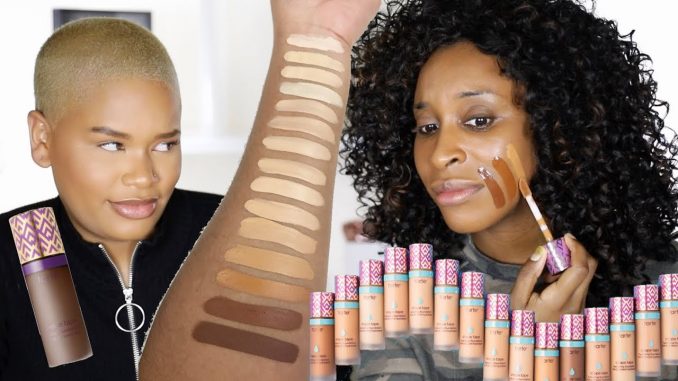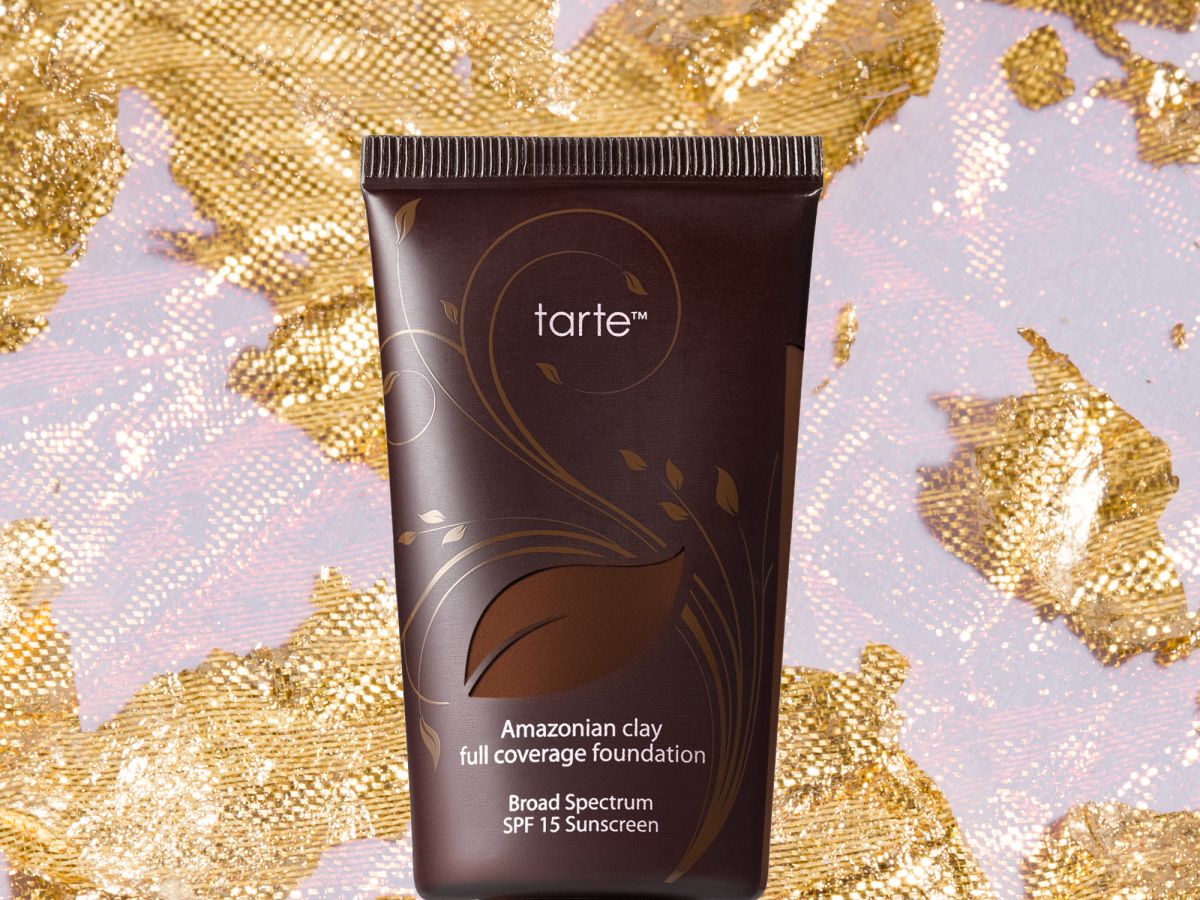 It's hard to believe that in this day and age, we still have to have the inclusive cosmetics conversation… but here we are. There are so many brands that continue to miss the mark when it comes to doing right by all of its customers — and Tarte is owning up to its part. When the brand dropped its long-awaited Shape Tape foundation earlier this year, fans and friends of the brand were rightfully upset to see another shade range that failed to consider the ends of the spectrum. But Tarte is vowing to change — and actually putting its money where its mouth is.
Yesterday, the brand announced 15 new shades of its Amazonian Clay 12-Hour Foundation, all ranging from tan to deep. Nine of the 16 new shades for its Creaseless Concealers are tan to deep as well. "We recognize that we failed to represent all Tartelettes the way we needed to," a representative for the brand tells Refinery29. "We looked at our full complexion range and product timeline and worked internally to pull up several future foundation and concealer launches." To make sure that everyone was included, they swatched and tested it all on the Tarte team, as well as friends and family members. This led to the introduction of a new undertone, golden, which is suitable for olive skin tones.
Let's be clear: Shape Tape was a major misstep. (And the brand promises to launch shade extensions for that range later this year.) But, it's comforting to know that the brand actually listened to all of the criticism, and is learning from it. "Our social media channels give us a direct pipeline to all of our [customers], and they definitely let us know how they feel," the brand says. "That's how we continue to grow."
While 40 shades of Amazonian Clay and 30 shades of the Creaseless Concealers sounds impressive, we had to test them out for ourselves. So we asked five Refinery29 editors, all with tan to deep skin tones, to try the site's Foundation Finder and give the products an honest test run. Check out their unfiltered opinions, ahead.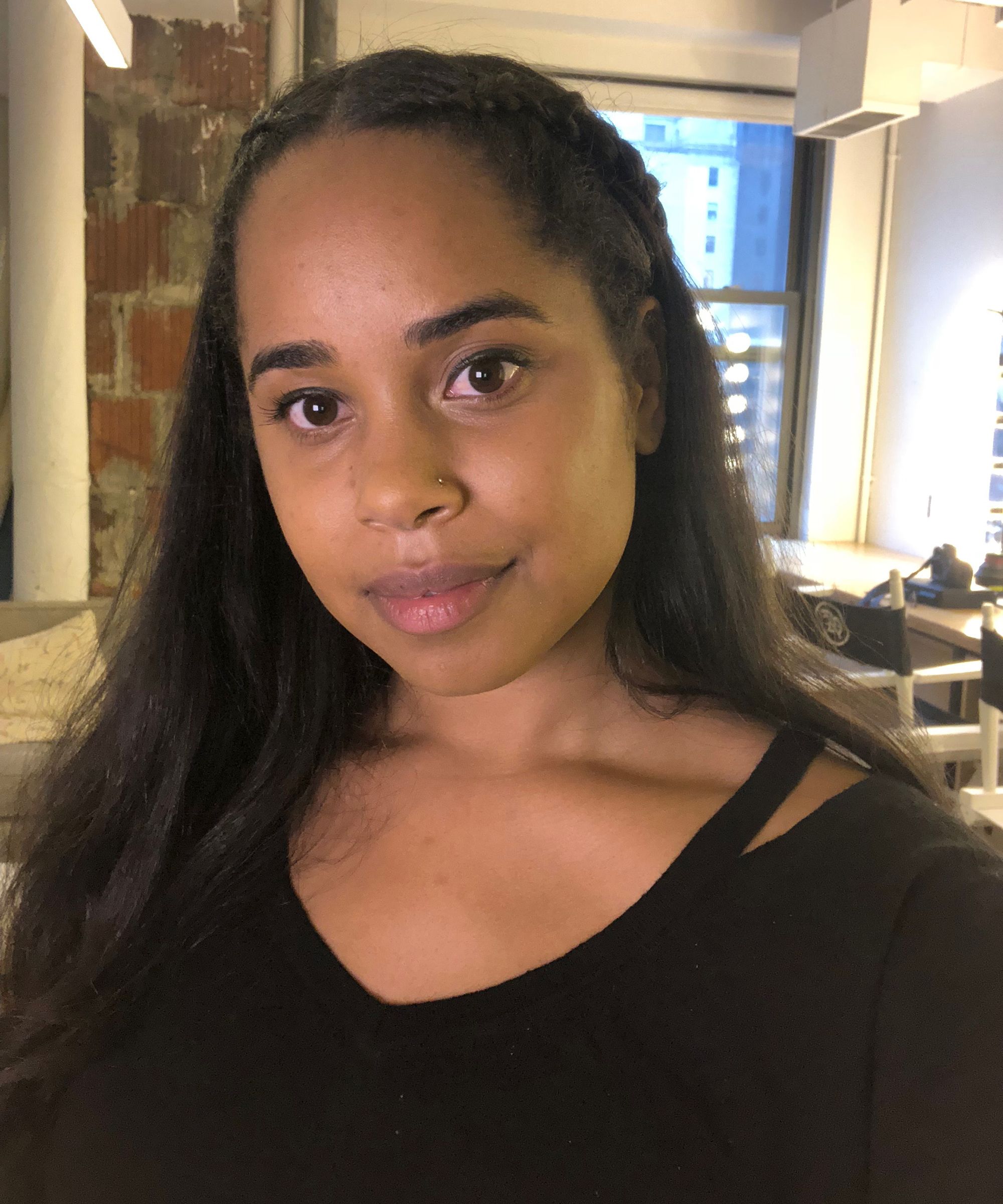 Rissa Papillion, R29 Junior Video Editor
Foundation: 47G Tan-Deep Golden
Concealer: 45S Tan-Deep Sand
"Before Fenty's highlighters became my everything,
Tarte's Park Ave Princess
was my go-to. I've always been a fan of the brand and was shaken when they debuted their Shape Tape foundation to everyone… everyone except brown girls like me. Ever since then, I've been waiting to fall back in love with the brand, because I'm all about second chances.
"While searching for my match, I was a little bit inundated with options — which is a good thing! It's not every day that I'm blessed with an abundance of choice. My foundation was not only a great match for my sun-kissed skin, but it blended well and was easily buildable.
"As for the concealer — Lord knows I have things to hide! And mine hid my dark circles and provided a light contour for my face. Upon application, I wasn't totally convinced that I chose my correct shade, but in the end it oxidized beautifully and covered up the hyperpigmentation along my jawline."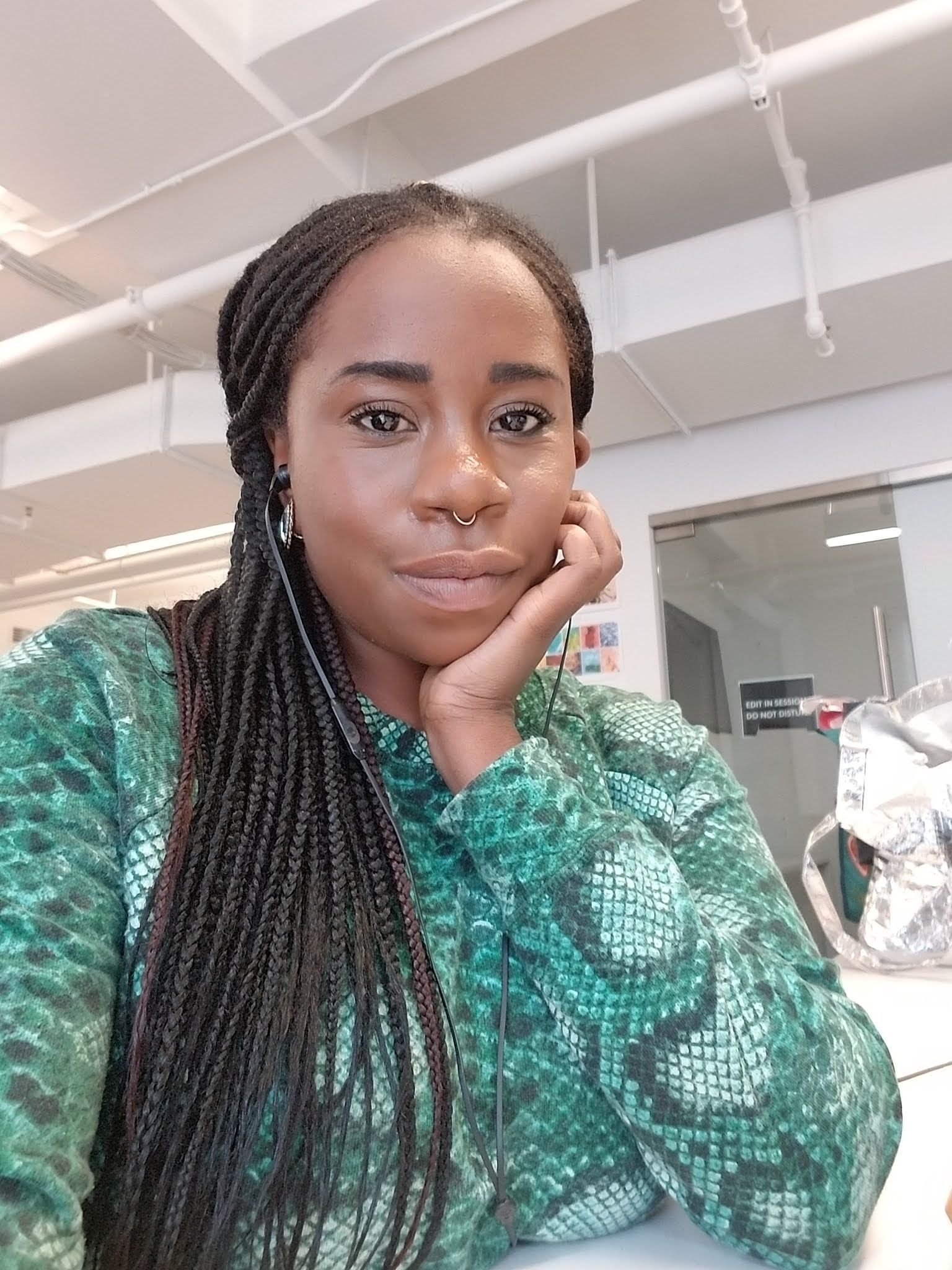 Empress Varnado, R29 Video PA
Foundation: 57H Rich Honey
Concealer: 56N Rich
"This is my first time using Tarte, and I was pleased. I loved the texture and thickness of the product. I only needed to use a pea-sized amount of foundation to cover my entire face, and it went on smooth and matte. And the concealer was so easy to use, I even used my fingers to blend it.
"When it came to color matching, I had to ask at least 10 people to help me find my shade. And once it arrived, it did not look like the color from the website. I'd definitely recommend going to Sephora or Ulta so that you can swatch in real life. Otherwise, I'd wear this again — and have a feeling I'll be using it a lot this summer."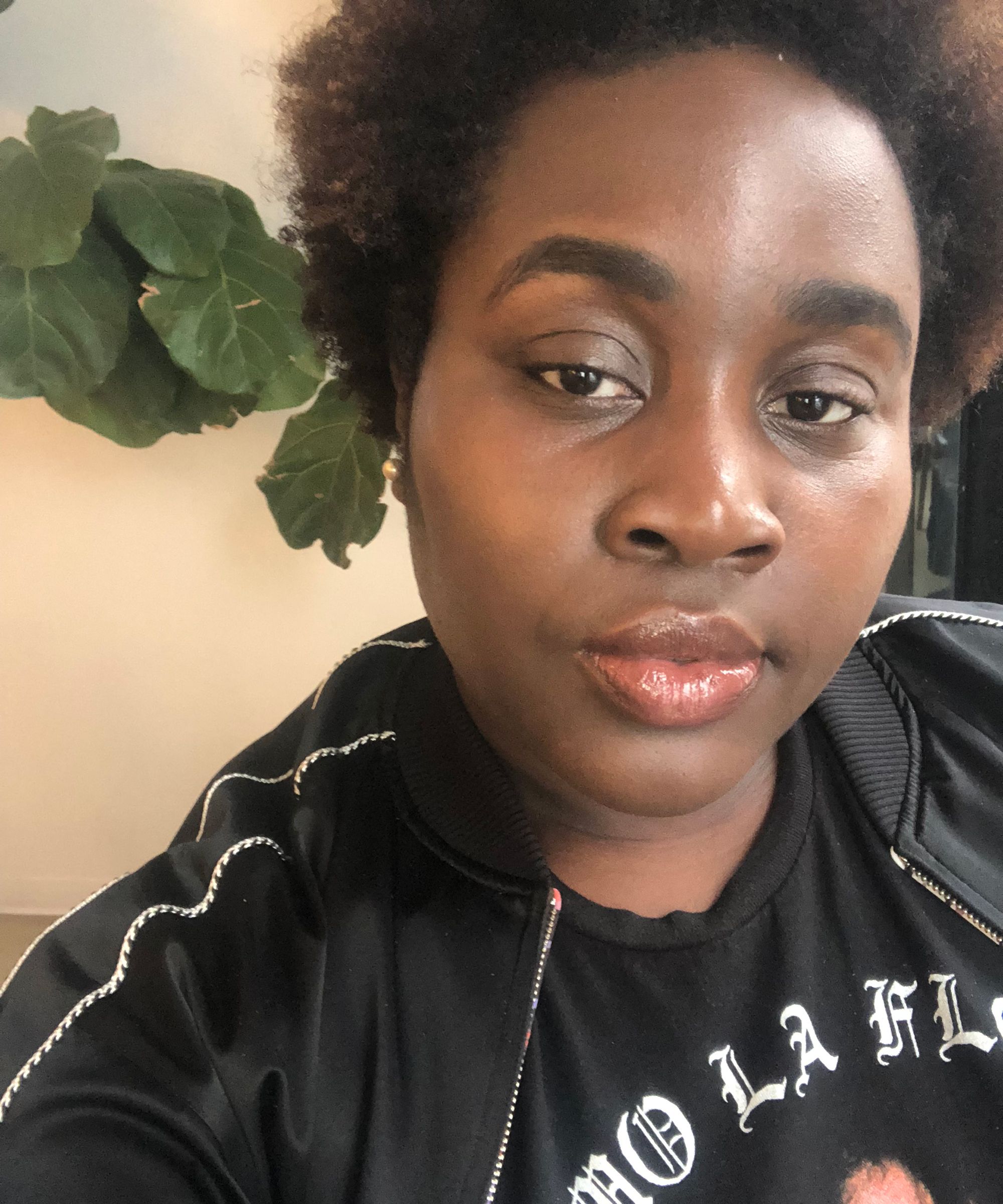 Khalea Underwood, R29 Beauty Writer
Foundation: 60H Mahogany
Concealer: 56N Rich, 60N Mahogany
"I, too, can admit that I was a tiny bit skeptical about these new products. When Shape Tape launched, I was super excited — all of my friends and favorite influencers swear by it. But once I swatched, the darkest shade was pathetically light on my deep skin. And like Rissa, I'm a longtime Tarte lover who was ready to give the brand a second chance.
"Now, I know that Amazonian Clay will be a mainstay in my summer makeup bag. I like to be as matte as possible, especially when it's warm out — and the foundation gave me the perfect base without being too ashy. And I love a thick concealer, too… especially since I've picked up the habit of binging Jane the Virgin until 4 a.m. In this selfie, I didn't put on any blush or highlighter just yet, but I know that my pigments will sit perfectly since my base is so smooth and even. Yes, Tarte may be late to the game… but it's a W in my book."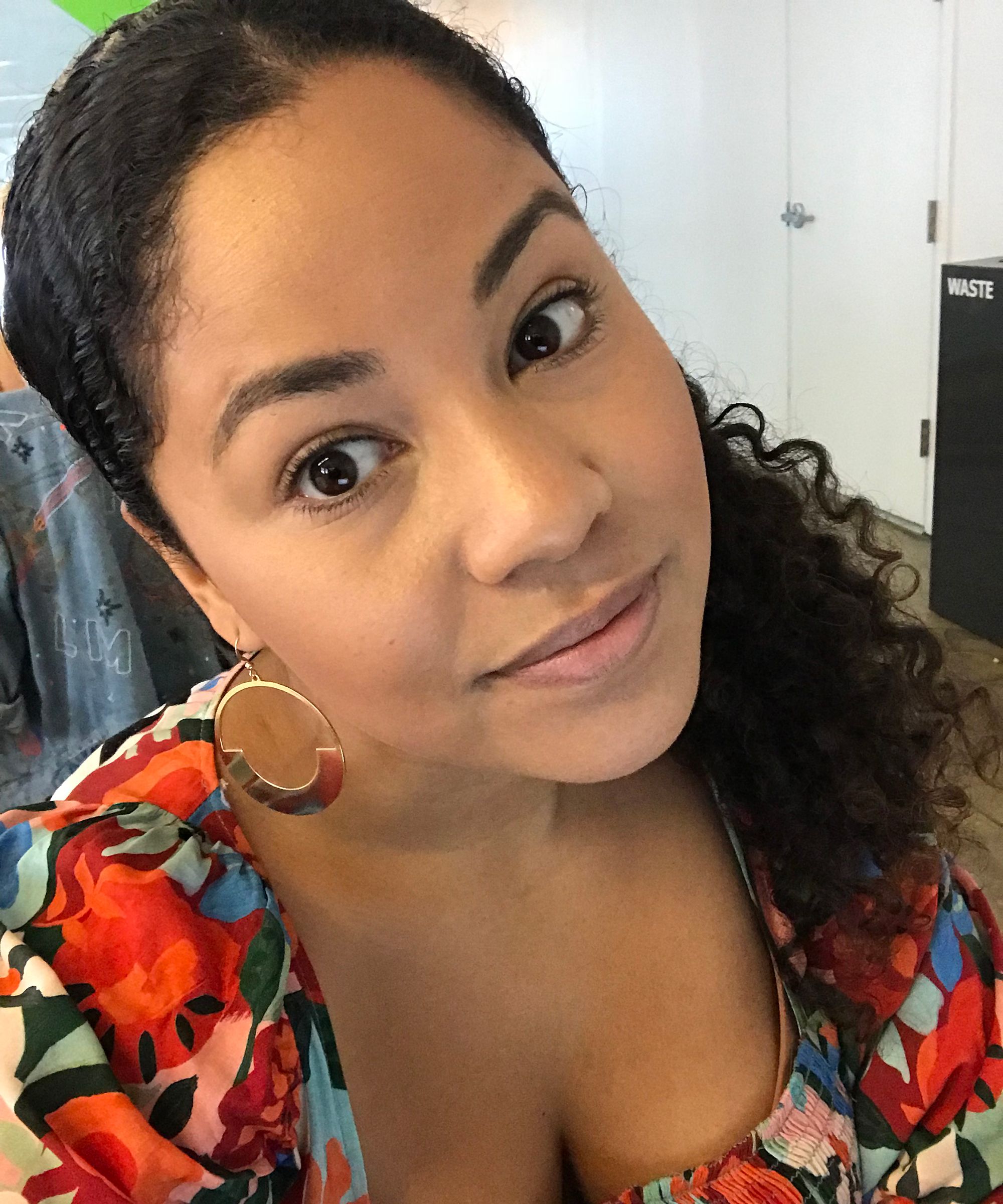 Arianna Davis, R29 Senior Features Writer
Foundation: 35S Medium Sand
Concealer: 32s Medium Sand
"To be honest, it was a little hard to find my shade just by using the site. I felt like there were a few options for me, but I couldn't find my exact match. When I tried it on, the shades of both products were too pale for my skin tone; I'm not sure if I should have picked a slightly darker shade or if it was just the blending. But once I added some bronzer, blush, and highlighter, it turned out pretty nice. It's definitely not as seamless as my typical foundation, though; it felt a tiny bit greasy, and I wasn't in love with the clay-like texture.
"That being said, I think that Tarte definitely stepped up their game after the controversy. But personally, I didn't walk away with The One."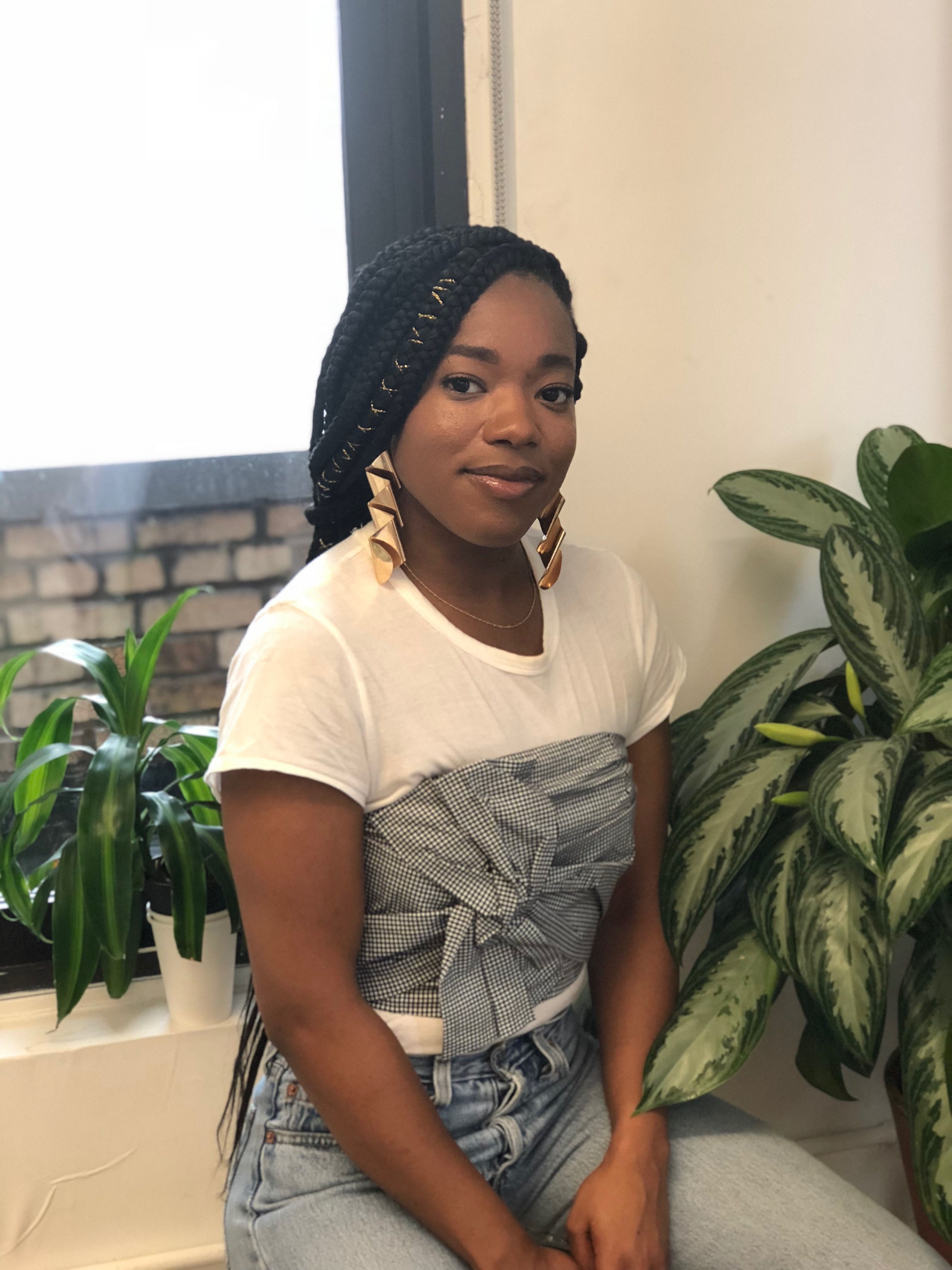 Channing Hargrove, R29 Fashion Writer
Foundation:
53H Deep Honey
Concealer:
50H Deep
"Surprisingly, I found navigating the website to find my shade pretty easy. I selected the shade I believed to be closest to my skin tone. I loved the way it looked once I applied it with a brush. The coverage was great and not too heavy, and the concealer set pretty quickly without being sticky. I love how bright my face looks, but still natural. By the time I get to work, I typically need to blot my face, but that wasn't the case with this combo.
"It's crazy that it took Rihanna to show legacy brands how easy (and profitable) it is to expand their shade ranges. To be honest, had it not been for this launch, I don't know if I'd reach for this brand — especially when the expansion feels a bit like an afterthought. But I'm happy to see that the product works for my skin tone!"
Click HERE to read more from Refinery29


Loading ...