For as long as I can remember, I have wanted to be a catalyst for women's empowerment. I have always had an undeniable love for fashion, too. That said, when it came time to choose a career path, I latched on to the latter — and tried my hand at being a fashion blogger. I quickly realized that posting my #OOTDs would never fulfill me in the way that creating alongside other inspiring women in the fashion industry would. So, I made a pivot and in 2016, launched EveryStylishGirl, a women's fashion multimedia platform connecting millennial women through storytelling, networking events, and an internship program.
My goal with EveryStylishGirl was to give women of color a space to create and be dynamic. Whether that's through bringing influential women onto our platform to reveal their biggest insecurities and explain how they tackled them (as a way to instill confidence and uplift their spirits) or hosting experiential events to allow women to network, everything we do is aimed at moving the fashion industry towards greater inclusion and diversity.
Inspired by PUMA 's new Varsity Pack collection, which is all about women inspiring one another as a collective to feel confident in their skin and in their style, I sat down with my team to find out what drives them to work toward creating an inclusive space for women of color to become badass girl bosses. See what they had to say and check out our shoot, where we hit the streets of New York City clad in the brand's new Defy sneakers, just ahead.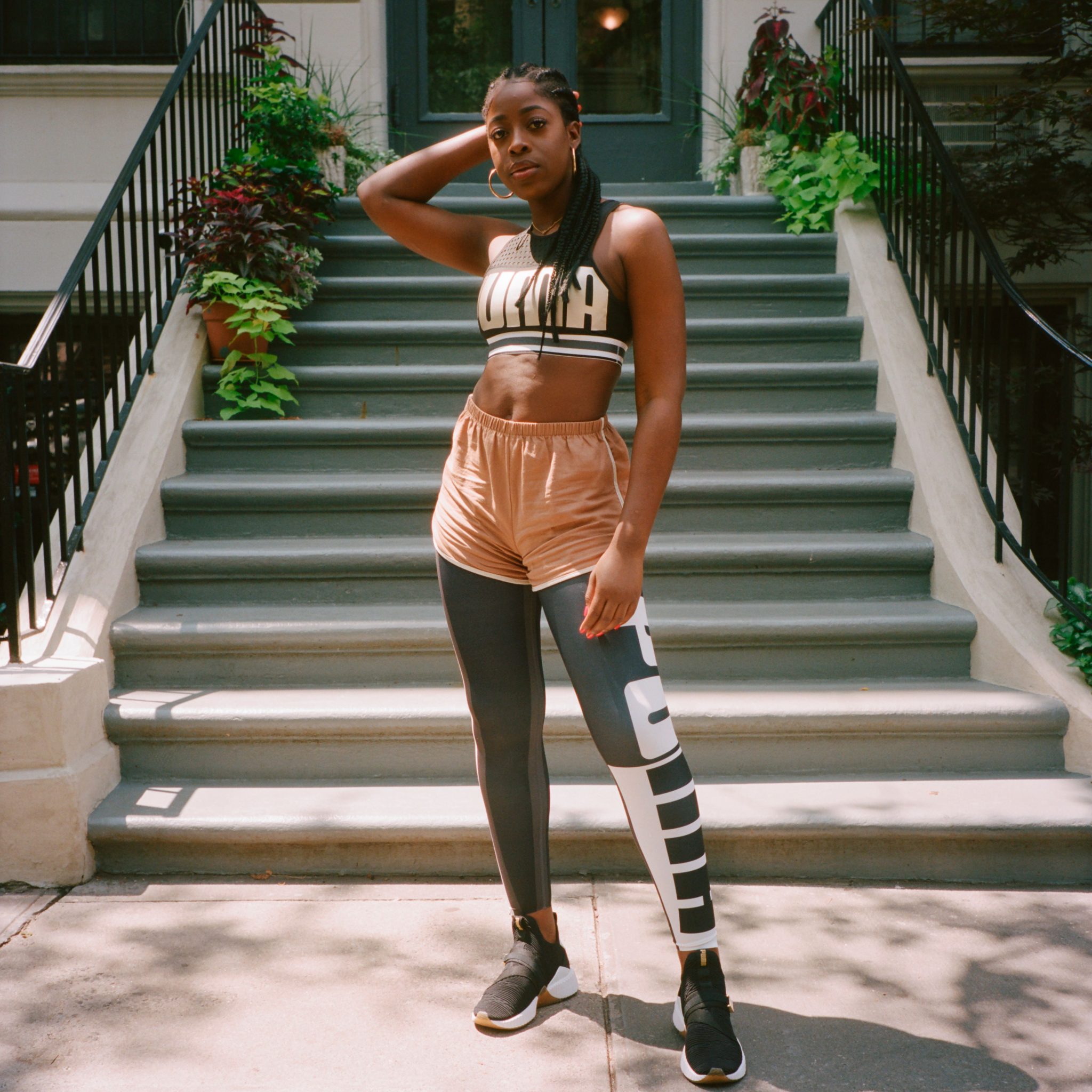 What sparked your interest in EveryStylishGirl?
Atira Barber (19, Content Designer):
"Besides ESG being the best team of women ever, I love being a part of the bigger picture. This internship was never about what it could do for me in the moment but where we as a team could be in the future. It's a network of really inspiring and influential women on and off the team, and I love being a part of that. ESG helped me create a seat at the table, and I don't plan on leaving it anytime soon."
Morgana Van Peebles (2o, Photojournalist):
"Being a young woman of color in the midst of trying to understand what exactly that even means to me and my surroundings, I found myself really relating to and appreciating the advice of the women featured. Being given the chance to immortalize such talented woman in all different stages of self-understanding and growth, for others embarking on the same journey, was an opportunity I knew I had to be a part of."
If you could describe ESG in one word, what would it be and why?
Nikole Rodrigues (22, Content Designer): "Bold! A few years ago, I remember how Instagram went through a black, white, and monochrome phase where various Instagram accounts all looked the same or had the same theme. ESG is one of the few accounts that has celebrated color and boldness. Overall, I think that the colors not only highlight the powerful and inspirational women who are featured but they also bring a smile to people's faces."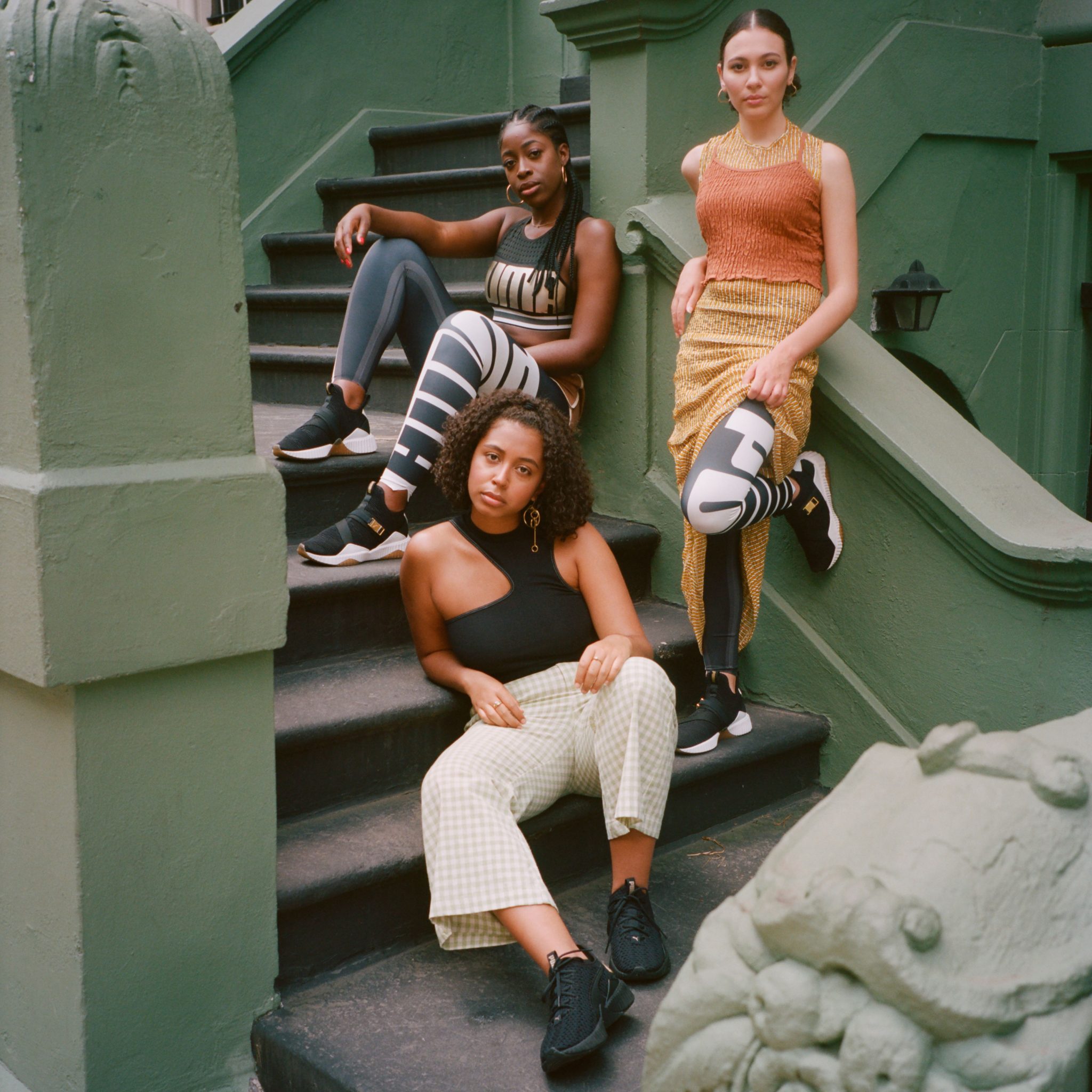 How do you push your community and aspiring girl bosses like you forward?
Katie Coss (20, Social Media Editor and Writer): "Whether it is establishing a business or releasing a song, support your friends. It's often disheartening to be a newcomer in your aspiring field, but having friends and family that will actually buy your product or listen to your song is encouraging. However, you should also give constructive feedback because having too many yes men can often hinder creativity and keep you stagnant."
What drives you to stay motivated every day?
Atira: "I learned at a young age that my gifts aren't entirely for myself; they're for me to share with others. I'm the friend that you call at 4 a.m. seeking understanding about a situation and who sends out inspirational messages in her Snapchat streaks instead of silly selfies. Understanding the role I play in the world definitely keeps me inspired and grounded."
Morgana: "Being someone who personally experiences the most growth through relationships, I have found that the feminine energy, creativity, and support I experience every day from the women around me has aided in my own self-expression and confidence as a creator. Everyday stories of celebrated femininity and success, much like the ones featured on EveryStylishGirl, continue to inspire, push, and force me to grow and question our ever-changing world and the role I play in shaping it."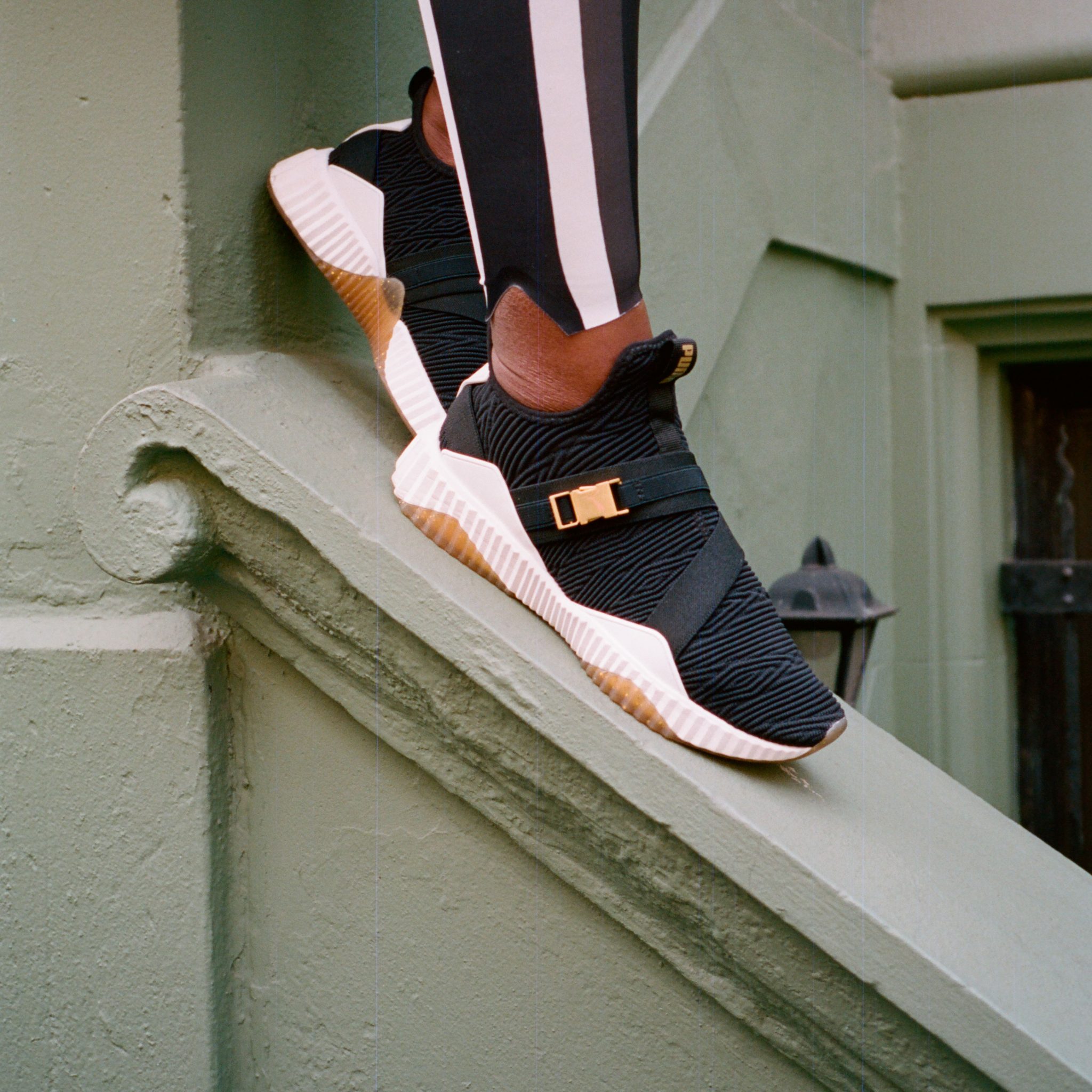 What's one thing you wish you knew before starting your girl-boss journey?
Nikole: "I wish I knew that connections and networking are essential aspects of this journey. Over the past couple of years, I learned that attending events, connecting with people on professional platforms, such as LinkedIn, and maintaining these connections are all key components regardless of what industry you are in or trying to break through."
What does empowerment look like to you, and how do you empower other women?
Katie: "Empowerment is allowing yourself to be vulnerable and finding the inner strength to ask for help. During those moments, you begin to self correct and think, Wait a minute, I know who I am and I won't let this obstacle get the best of me. Also, checking up on my girlfriends, even the ones that seem like they have it all together. Although women have a secret talent of seeming absolutely together, we need a pep talk every now and then."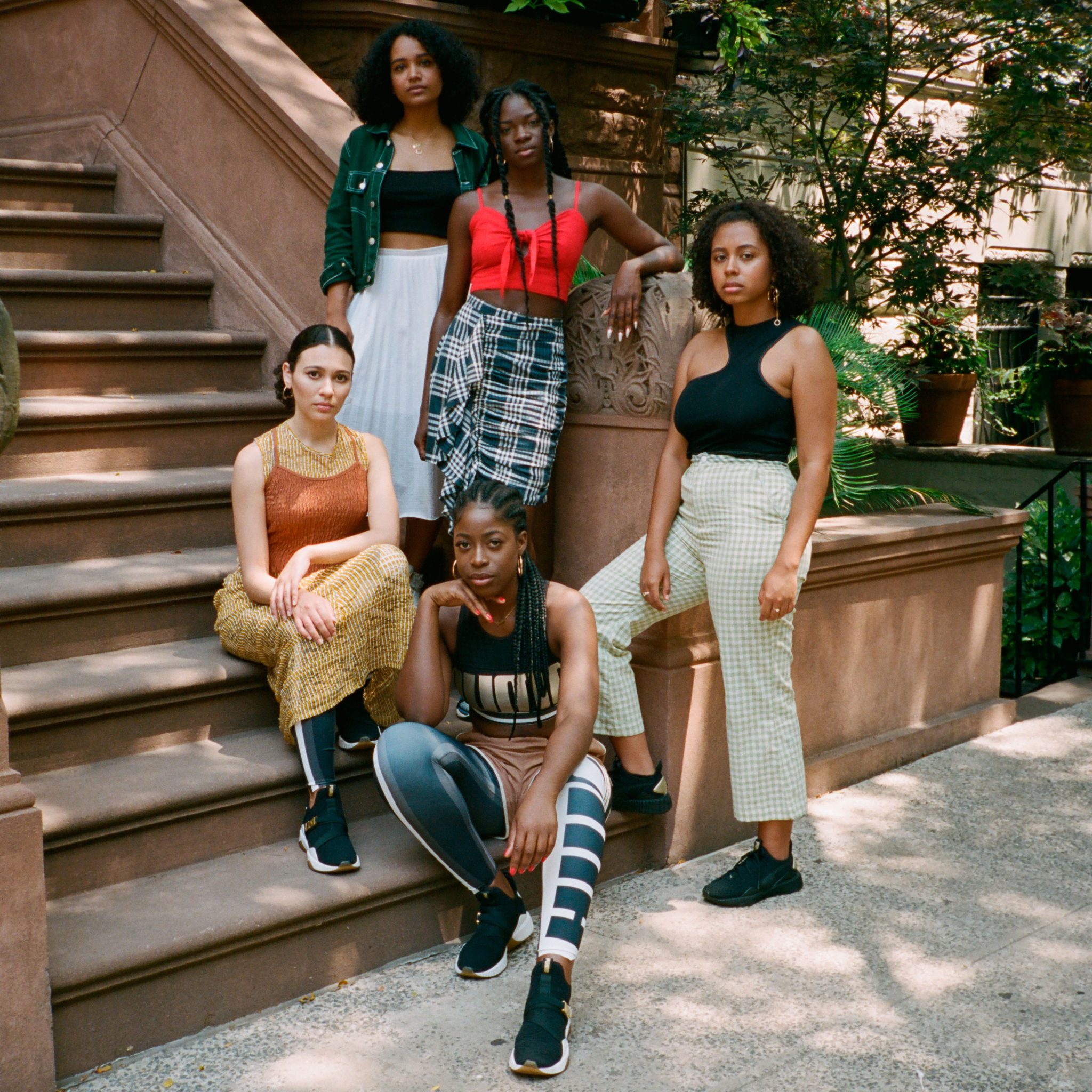 What women inspire you the most right now?
Morgana: "Honestly, the women that inspire me the most right now are my friends. As plenty of books, movies, and songs have already told us: Growing up is hard. And while there is still so much advancement to be made, now more than ever I feel upcoming generations are being given the ability to freely explore societal labels, their intersectionalities, and what they mean to us."
How do you define success?
Morgana: "I remember growing up, my father used to say, 'There are three loves in your life: love what you do, love who you do it with, and love what you say with it.' Whereas, my mom would simply ask me, 'What are you doing?' and after I would answer, she'd quickly follow with, 'Are you happy?' For her, the true measure of success was [whether] you're experiencing happiness. These two simple ideas have unknowingly shaped my own definition from the worldly idea of money, power, and fame to simply, am I happy? Am I doing what I love? Am I surrounded by people I love? And is what I'm putting out in the world a force for good? If I can answer all of these questions in the affirmative, I know I've succeeded. This is the ultimate success to me."
The entire team is not pictured in the article but it includes Amani Richardson (beauty writer), Aniyah Morinia (editor), Briyana Johnson (content designer), Lauren Smith(PR/events), and Aceani Michelle (features writer).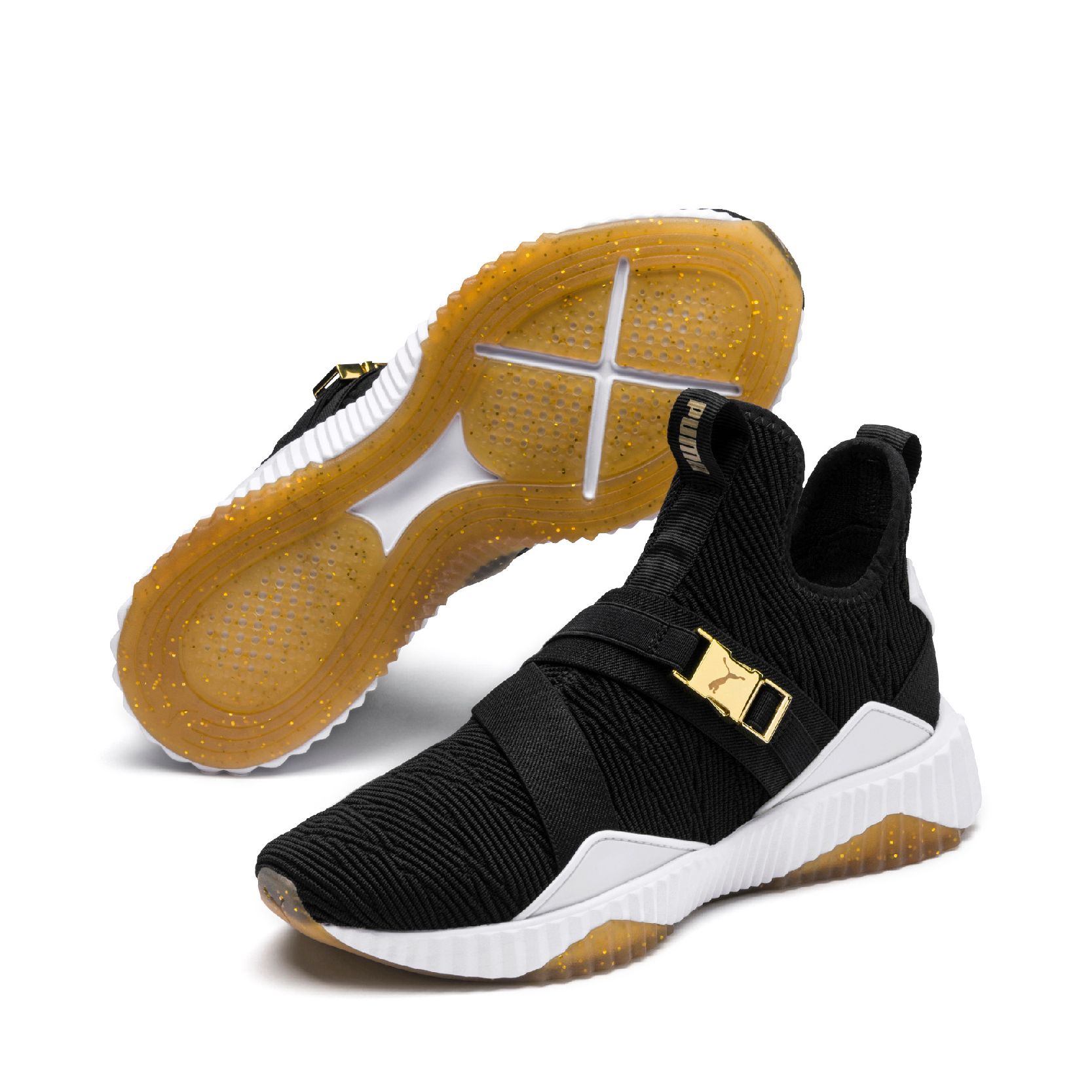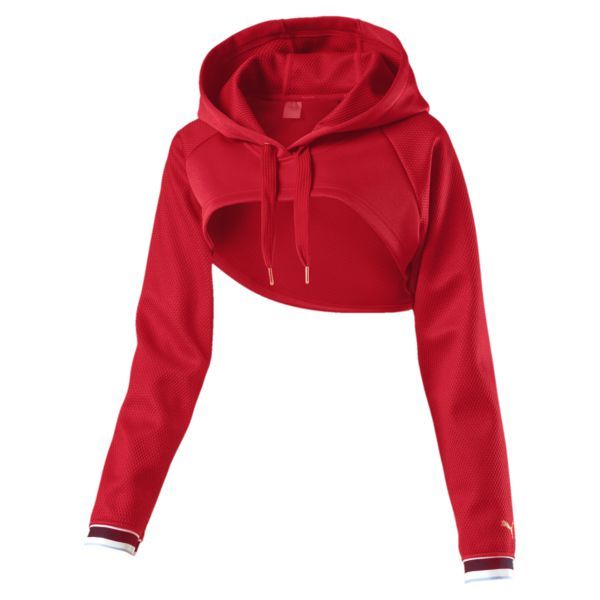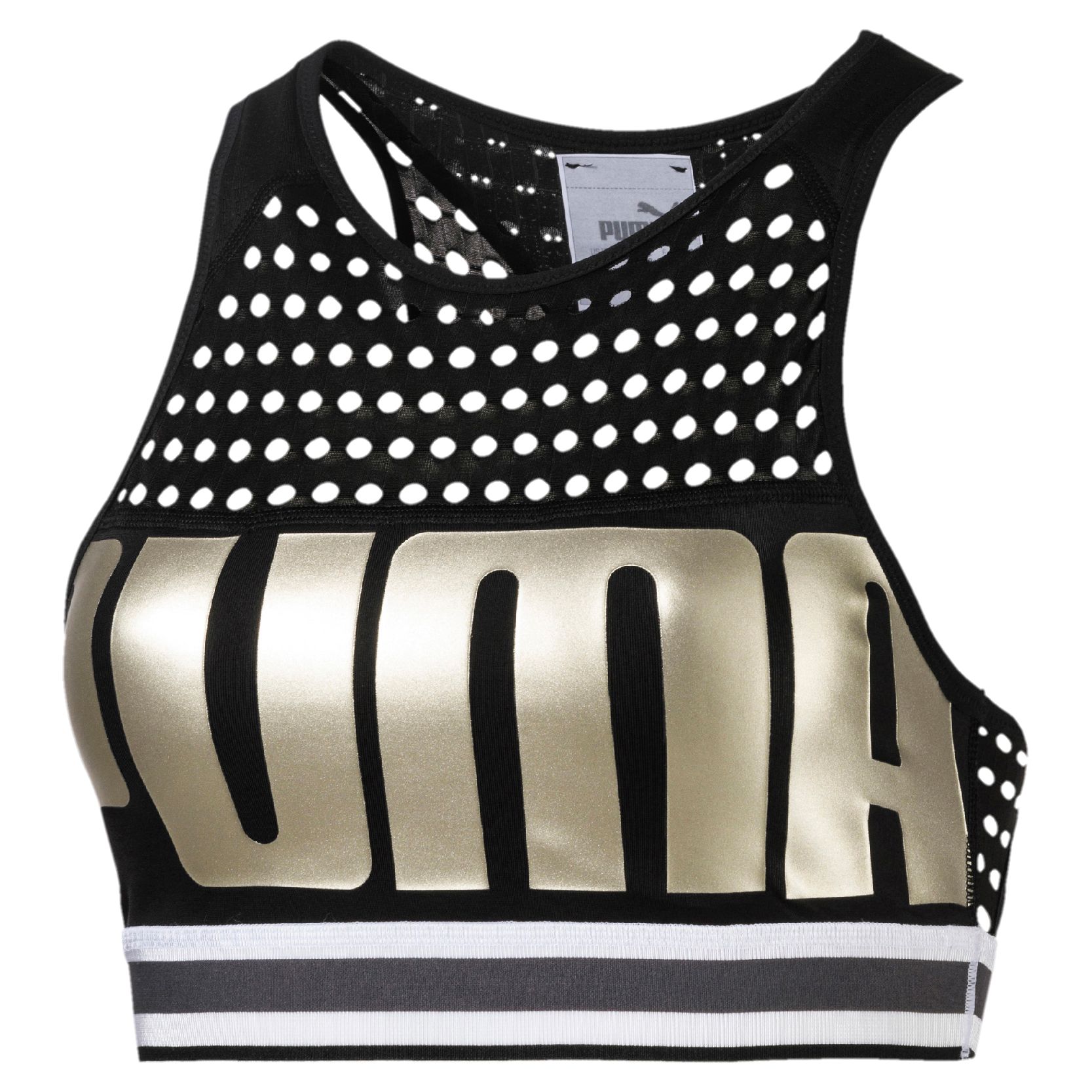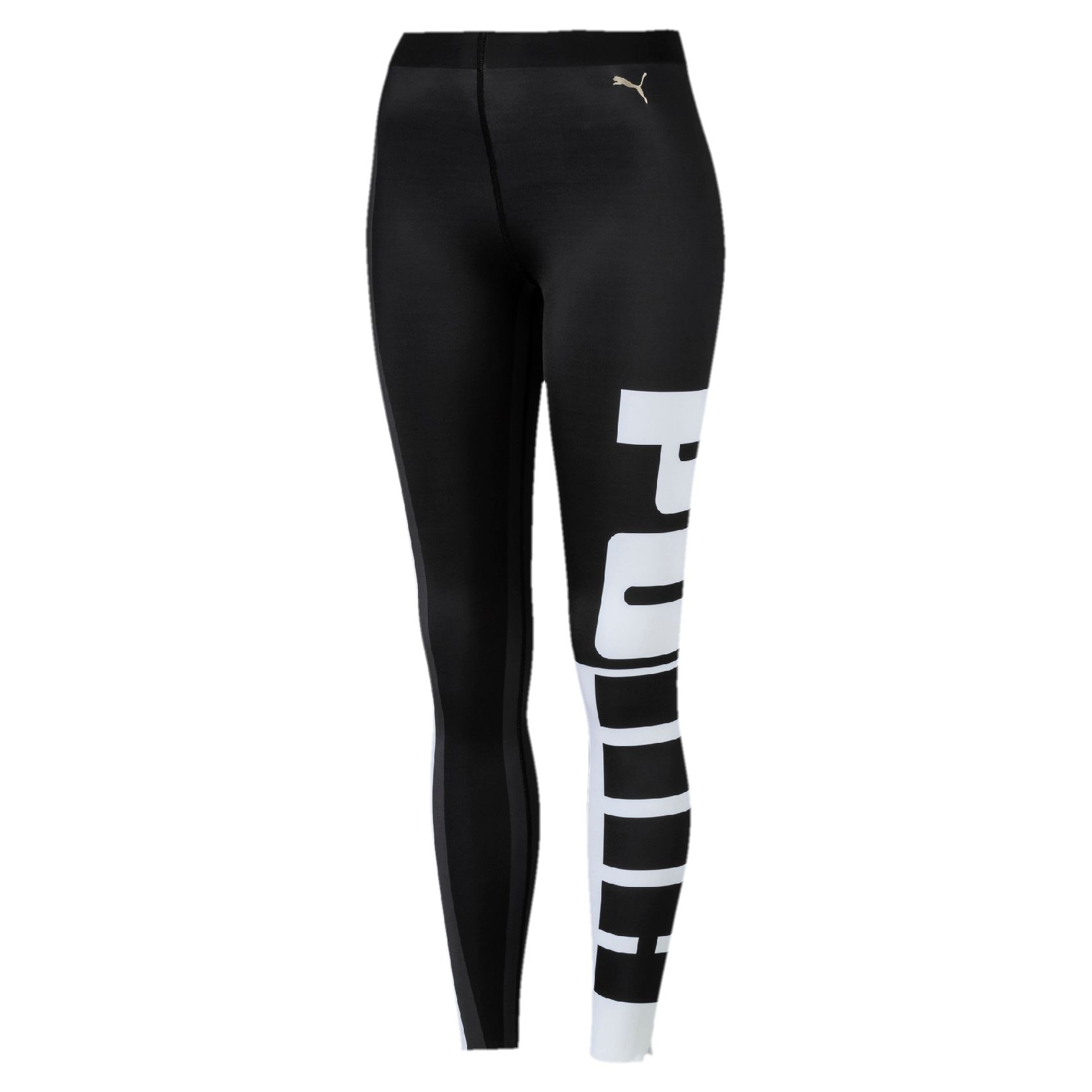 Click HERE to read more from Refinery29


Loading ...