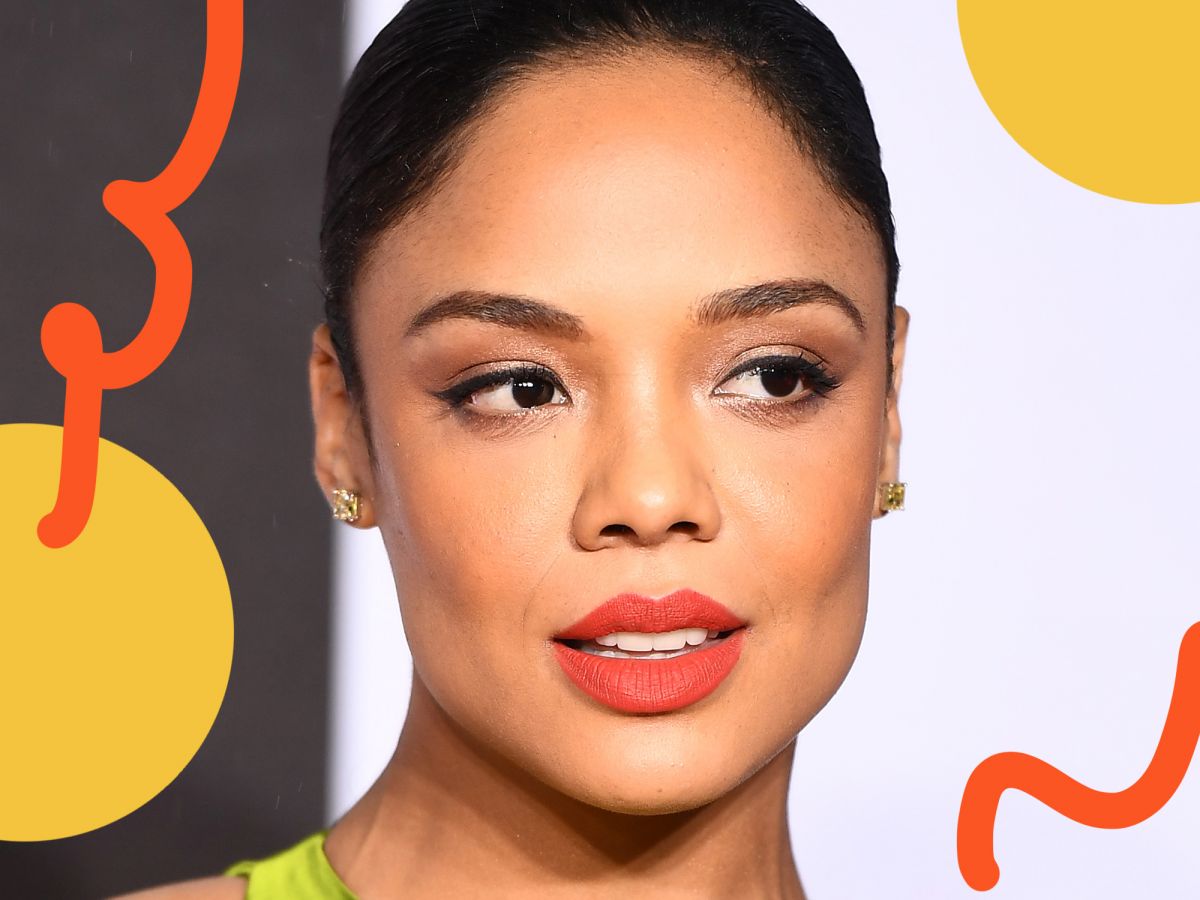 Back in 2016 Instagram added the "saved" section to every profile, and the beauty game was changed forever. Gone were the days of screenshotting a notable makeup look or palette to buy, only to lose it in the mess of photos in our camera roll. Now, if we spy something we love, we can simply click "save" and add it to our private vault of inspiration images.
That being said, inspiration can still be hard to find when you're inundated with hundreds — no, thousands — of images daily. That's why we decided to share the photos we've archived in the past month. Hopefully, it'll get your creative juices flowing for the upcoming weeks. Ahead, check out 31 looks to try this December.
After all this time, upside-down liner is still one of the most foolproof ways to add color to any look. Makeup artist Katie Jane Hughes chose to spice up the muted brown shadow on her lid with a sparkly teal on the lower lash line.
In search of a party look you can complete en route to the actual party? All you need are two products: purple eyeshadow and berry lipstick. It's so chic no one will know you did it in the cab.
Disco balls aren't just party decor — they're also the perfect makeup inspiration.
Swap out your usual red lipstick for something with a metallic sheen for the holiday season.
Tessa Thompson can do no wrong — this we know — but when she rocks a full-body glow and a coral-red lip, we're convinced she really is a superhero.
Late night removal after a party might be a pain, but that doesn't mean you should avoid colorful glitter.
Sophie Turner's glossy waves are good, but when paired with this ultra-black liner, it's even better.
Maybe this month is when you finally play with falsies. And if you do, make sure you copy Danai Gurira.
It's time to officially put your matte eyeshadow into hibernation and swap it out for a frosted purple a la Priscilla Ono.
Bronze is easy to wear and can totally work for winter, just blend out the edges, pair with contour, and top it all off with a rust red lip.
Graphic, bright liner is still in — just ask Millie Bobby Brown.
Usually shadow that covers everywhere from the brow bone to the lash line feels too extra, but Emma Stone makes this Champagne shimmer work. So much so that we're already adding every dupe we can find to our shopping carts.
If you're on the hunt for even more shine, layer loose glitter on top of a holographic shadow for a 3D effect.
Yep, purple eyeshadow is still cool (and so is Lana Condor).
All you need to copy Lily Collins' look is individual lashes and a good volumizing mascara.
Opt for a monochromatic look when you don't want to overthink your makeup. Luckily, Ono created this one using Fenty Beauty's Frosted Metal Lipstick lipstick set.
We know that every brow pro suggests you trim your arches regularly, but if you want to try a dramatic look like this, how about skipping the step this month?
Sometimes doing the most can just be popping some iridescent sparkle on the front half of your lid.
Heavy eyeliner is back, so we suggest you copy Mae Whitman's grunge-y take on the trend.
Opting for just one color on the eyes doesn't always equate to boring or subtle. In fact, cover your whole eye in a shimmery gunmetal and you can achieve an instant smoky eye without all the fuss.
Yes, a cat-eye can be dramatic, but when paired with undone brows and a clear gloss it's more approachable than you think.
Ariana Grande may have reserved her green smoky eye for a Wicked homage, but we're stealing this look for next weekend. Plus, all you need is Natasha Denona's Gold Palette.
Glitter liner is the makeup equivalent to showing up to the party but still making it home before midnight. Choose a festive red, like Margot Robbie's…
Or a rose gold shade like Jillian Hervey wore here.
Dressing to impress might mean your best LBD and coiffed updo, but it can also mean a red lip, which takes less than a minute to apply and packs just as much impact.
Pink wings and fake freckles aren't for everyone, but it's still worth adding to your should-try-eventually list.
Sure, glossy eyes are usually a mess and halfway down your face by the time your late night Uber arrives, but until then, it's totally worth it.
Warning: This look will take a steady hand and some makeup wipes. Get it right by skipping the liquid eyeshadow and opting for a powder one instead. The trick? Draw on your graphic shape using a damp brush, then perfect it with a pointed cotton swab dipped in makeup remover.
Master a dreamy look like this with plenty of blue or pale purple shadow gently smudged around your entire eye.
Makeup artist Amber Dreadon thickened the ends of Sophia Bush's floating crease to add a modern twist to the IG trend.
Remember when Matthew McConaughey said, "Frost yourself?" This is how you do it — without the actual diamonds.
Click HERE to read more from Refinery29


Loading ...