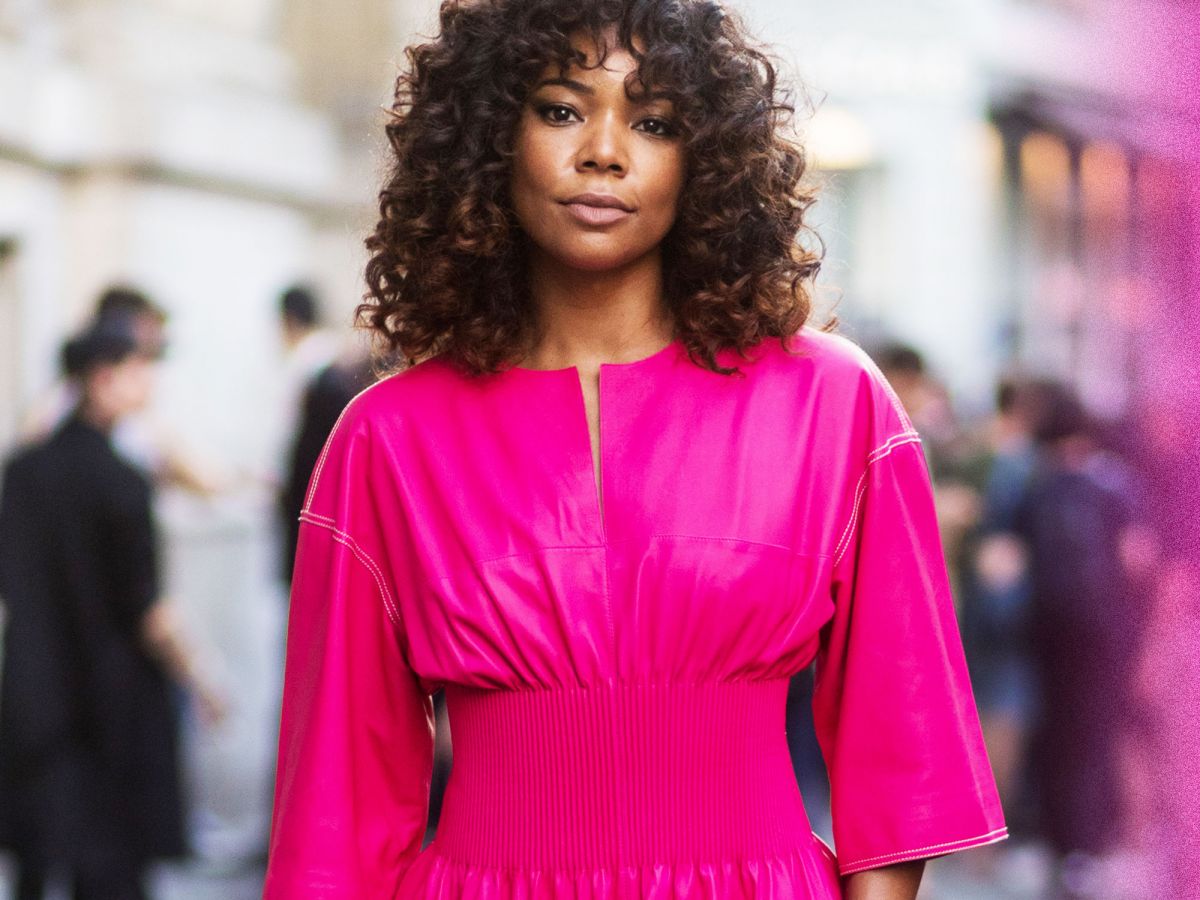 We go through phases with our natural hair: Sometimes we're lazy, and a topknot or puff is all we have the energy to do. Other times, we spend hours braiding and twisting our curls for perfect definition. Then, there are times we want to rock large spiral curls similar to the roller sets we wore as a kid.
Getting perfectly formed ringlets requires the help of tools — and we're not talking about the curling wand. You can use flexi rods to curl your hair without risking heat damage from hot tools. (Although if you need to dry fast, you can sit under a hood dryer, which is less harsh on the hair.) The bendable rods come in different sizes that you can select based on the results you're seeking: the thinner the rod, the tighter the curl.
The technique of applying the bendy rods can be slightly intimidating for newbies. So to help you avoid a wash-day fail, we rounded up some of our favorite flexi-rod tutorials that'll get you the curls you've been dying for.
Shaneice of NaturalNeiicey used very few products to land these defined spiral curls. She twisted her damp hair (which was coated in gel) around rods and slept in them overnight. Note: Sleep might be slightly uncomfortable if you take this route, but it's well worth waking up with perfect curls.
To achieve bouncy spirals, Janaé Mason started her flexi-rod set on wet hair. Then, using styling foam and leave-in conditioner, she wrapped her hair around medium-sized rods, then sat under a hooded dryer for roughly two hours.
For curling wand curls — without the curling wand — Michelle Jones used 30 flexi rods on air-dried hair. Her approach to the curling method? Avoid using too much water to shorten dry time. Instead, she used a styling foam and a bit of gel to set her style before sitting under a heated dryer for one hour.
This tutorial breaks down everything you need to know about flexi-rod sets on type 4 hair. Antoinette Bullock thoroughly demonstrates the various way to achieve spiral curls on hair that is freshly washed, stretched, or blown-out, so that you can follow along based on your preference.
If you want to add length to your style, start on stretched hair. You can braid your strands in chunky sections and let them air-dry before installing the flexi rods, like Alisha did in this video. When you separate your strands from the rods, you'll have curls that can last up to one week.
Click HERE to read more from Refinery29


Loading ...