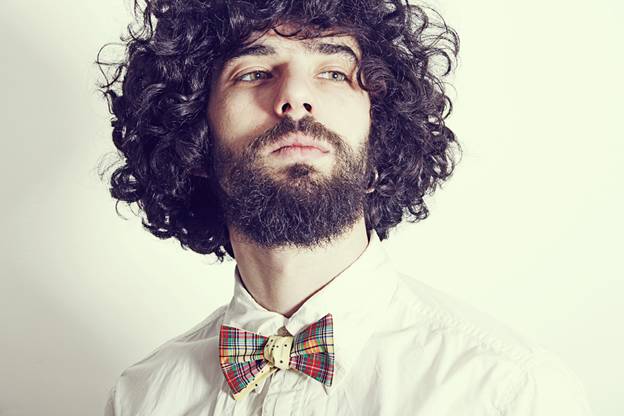 This article was last updated on April 16, 2022
Canada:

Oye! Times readers Get FREE $30 to spend on Amazon, Walmart…
USA:

Oye! Times readers Get FREE $30 to spend on Amazon, Walmart…
One common misconception is that curly or wavy hair is difficult to manage. They may be different in volume and texture, compared to straight and sleek ones, but that does not make them high-maintenance.
Why do we think so?
Back in the days, people just didn't know what to do with curly or wavy hair, which is why it earned the title of 'high-maintenance'. But nowadays, there are so many products available in the market, specifically designed for curly hair, that it is actually no fuss to take care of it.
We are obsessed with curly hair, and we want to let people know that there are so many things you can do with it. As a matter of fact, men with curly hair have as many options as men with straight hair when it comes to hairstyles.
Keep reading to find out more.
Men's Hairstyles for Curly or Wavy Hair
You will find below a short list of all the trendy hairstyles men who have been blessed with curly and wavy hair can try. Enjoy!
Curly Side Part or Comb-Over
Curly comb-over has little or no hair at the bottom, but lots of them at the top. If you have around, oval, heart-shaped, or diamond-shaped facial structure, this will look totally bomb on you.
Styling this haircut is also easy. All you have to do is squeeze out some high-quality hair wax onto your palm, then rub it gently all over your scalp and hair. Use your fingers to brush them.
You can also comb it afterward. Additionally, using a sea salt spray will give you a beachy, wavy look.
Curly Slicked Back
In all honesty, it's hard to tell a person's hair type when they have a slicked back, as the styling wax will eventually cover up the curls and waves.
This hairstyle will look good on anybody with square-shaped face, diamond-shaped face, triangle-shaped face, oval-shaped face, or heart-shaped face.
In this hairstyle, the barber will cut your hair on the sides and back, while you will have a lot on the top. But you can customize according to your desire as well.
To style it, first of all, you have to comb your hair from the front to the back. Always use styling wax on damp hair.
Apply a generous amount of wax on your palms, then spread it evenly onto your hair. For a shiny, sleek look, comb your hair front to back to achieve the slicked-back hairstyle.
Curly Quiffs
Quiffs can be of varied types. Therefore, you can ask your barber for the one that is to your taste. Quiffs are also designed to make you have more hair at the top of your skull, and less on the sides and the back.
This hairstyle will suit those with an oval-shaped face, square-shaped face, heart-shaped face, or triangle-shaped face. You can choose to have long hair at the top and let your waves fall sophisticatedly over your face.
Styling quiffs is pretty much the same as styling comb-overs. Use good quality curly hair wax and spray to set your hair in place.
Wavy Fringe
Just like most of the hairstyles, wavy fringes will also let you keep more hair at the top and less around. The only difference is that, in this hairstyle, you will have a long fringe at the front and less hair at the back.
Wavy fringes look best on the oblong-shaped face, heart-shaped face, diamond-shaped face, or triangle-shaped face. Styling them is also super easy. You won't even need a comb.
Just apply some curling mousse on your palms, then scrunch your hair with your hands. To help the curls and waves stay in place, use hairspray with a good hold.
Mid-Length and Long Curly or Wavy Hair
If you have mid-length or long curly or wavy hair, you must really love your hair. Not many men want to invest too much time on their hair. So if you have long locks, you are one elegant man!
Just make sure you tell your barber to layer your hair, to make it look textured. Styling this type of hair is easy as well.
Get the best curling products from the market and experiment with different styles. For a simple look, just a bit of curly hair pomade and hairspray should do. You should also consider using sea salt spray for a good hold and softness.
On the contrary, you can tie your hair into a bun or a ponytail using the same products. The options are endless!
Tips for Healthy, Curly Locks
You have to keep your curls and waves nourished. Otherwise, they will dry out and look messy. So please use a good conditioner for your hair. Apply some leave-in conditioner after a shower as well.
Ask your barber to point cut the ends of your hair, so that it looks softer. A blunt straight cut may not look so good.
If you happen to have thick hair, avoid keeping mid-length and long hair. In addition, kindly ask your barber to razor out some of the strands for softness and manageability.
Finally, curly hair mostly is thick and frizzy. Therefore, always use products that have moisture in them. Don't just focus on the hairstyle. Make sure you also take care of the texture of your hair.
Takeaway
Even though there is a strict list of hairstyles that you can do based on your hair type and the shape of your face, don't be afraid to get creative. Become friends with the barber, and create new looks with him.
Understand your best features and use hairstyles to make them stand out. In addition, don't forget to visit the salon from now and then to get a trim.
Even if you have a cool hairstyle but don't maintain it, it won't keep looking bomb. Research the best products, get them, and use them.
Furthermore, your eating habits and lifestyle can deeply affect the state of your hair as well. So please keep these things in mind to flaunt your natural locks.
You can publish this article on your website as long as you provide a link back to this page.