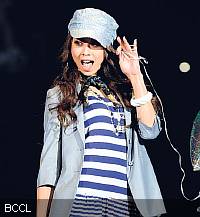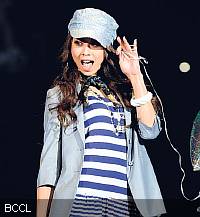 For the fashion forward, brands talk. Buying brands?
Calvin Klein, Prada and Jimmy Choo may be out of the league of many, but Goans are becoming conscious of 'who' they wear. Goa Times caught up with local store owners to find out whether owning a tag is a requisite for a good wardrobe.
 
Designer Philu Martins has noticed a change in customer spending. "It's not only the rich who are buying, it's also the middle and upper middle classes who spend. People watch stars walk the red carpet attired in beautiful gowns and this has made them brand conscious."
It is a recent phenomena that more men and women hopping on to the bandwagon, the future seems bright. Jignesh Pandya, manager for a lifestyle store in Panaji says, "People are not as price sensitive as before. They want to be in touch with the latest styles."
Noticing this change in customer behaviour is Jessica Mahatme owner of designer store in Panaji. She reveals, "Now mothers want their kids to dress up so they don't mind investing in branded clothes. With youngsters taking up part-time jobs, their spending power has increased."
The effect of this new trend is being felt in South Goa. Amit Caro of Margao informs, "We sell both branded and non-branded items today. People visit places like Mumbai where the best of labels are available so they know what to look for."
Fashion designer Monty Sally adds, "Though Goans are aware of Goan designers, it is a small segment. People still look for a good bargain. Also, the Goan market is different compared to the rest of India. Here, people dress cross culturally. In other states, it is more ethnic based," he opines.
While women prefer style to brands, men are more conscious about labels. With local sales making up for 75 to 80 per cent of business, a sales representative says, "If you take a ratio of say 70 is to 30, 70 belongs to the business class and 30 to the upper middle class. During festivals, sales soar." For Ashwin Kumar, an IT professional, brands guarantee quality and a certain value for money.
So, will the recession deter customers from buying their favourite outfits? Philu thinks the economic meltdown won't have much effect. "There might be a small drop, but people will still buy clothes, especially for occasions like weddings."
But, are brands necessary to make a fashion statement? "Brands do help make a statement especially fashion brands. Designers are well in tune with what's trendy and the silhouettes they offer are sometimes unique," says Monty Sally.
Student Snehal adds, "Not necessarily. A brand isn't important. You can carry a super look even if you wear the cheapest outfit. As long as you can carry it off with the right attitude."