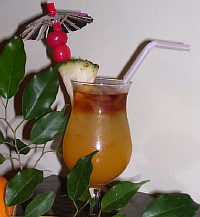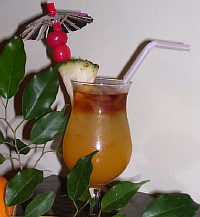 This time summer promises to be spell-binding despite the intense heat.
For most Indians, it will be darting to their homes from work as soon as possible as the IPL season is on in full swing. So, here are some drinks that you can make easily while watching your favourite team play and simultaneously draw health benefits.
The drinks include ingredients like watermelon juice, orange juice, lime juice and cranberry juice. Watermelons help you lose weight, while also boosting your nutritional intake. The other good thing about watermelon is that it contains lots of water that is beneficial during summer. The potassium that is seen in watermelon helps to reduce blood pressure. Orange juice on the other hand is also extremely beneficial as it is known to contain Vitamin C that boosts your immune system. Not only does it lower your cholesterol levels and blood pressure, but it also reduces the risk of heart diseases.
Lime juice is especially good in cases of listlessness and a rundown feeling caused due to vitamin deficiency. It acts as a pep-up too. Adding to this, it helps in lowering blood cholesterol and increases the body's resistance to diseases. It also tends to cure sore throat and a dry cough when taken with warm water and honey.
Cranberry juice is especially rich in Vitamin C, a high amount of acids and other beneficial components that break down and prevent the formation of kidney stones. Additionally, a healthy dose of dietary fibre, antioxidants and phytochemical nutrients in cranberry juice help to protect you against heart disease and cancer.
Chennai Super Kings
Ingredients:
Light rum: 30 ml
Dark rum: 15 ml
Galliano: 15 ml
Orange juice to top up
Lime Juice: 5 ml
Cherry for garnish
Preparation:
Squeeze the lime juice into a shaker with ice.
Add all of the remaining ingredients.
Shake well.
Strain into a poco grande with crushed ice.
Garnish with the cherry.
Mumbai Indians
Ingredients
Gin: 30 ml
Grand Mariner: 15 ml
Dubonnet: 15 ml
Preparation
Pour the ingredients into a cocktail shaker with ice.
Shake well.
Strain into a chilled martini glass
Delhi Daredevils
Ingredients
Tequila: 45 ml
Triple sec: 15 ml
Watermelon Juice: 30 ml
Lemon juice: 5 ml
Cranberry juice: 15 ml
Dash of grenadine
Sugar for rimming
Cherries for garnish & watermelon flag
Preparation
Rim a chilled margarita glass with sugar, fill with ice and Gummi Bears.
Pour the ingredients into a cocktail shaker with ice.
Shake well.
Strain into the prepared glass.