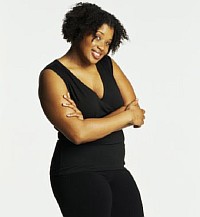 You can publish this article on your website as long as you provide a link back to this page.
This article was last updated on April 16, 2022

Now you can blame your bulging waistline for an irresistible urge to move legs during sleep.
Obese people were 42 percent more likely to have restless legs syndrome (RLS) than their normal counterparts. It affects five to 10 percent of US adults, including their daily activities and sleep.
Researchers from Harvard University examined 65,554 women and 23,119 men who volunteered for the two Nurses Health Study II and Health Professionals Follow-up Study.
A total of 6.4 percent women and 4.4 percent men met the diagnostic criteria for the disorder. For instance, their symptoms worsened during rest but eased when they moved their lower limbs. The symptoms were the worst by bedtime, said a Harvard release.
"These results may be important since obesity is a modifiable risk factor that is becoming increasingly common in the US," said Xiang