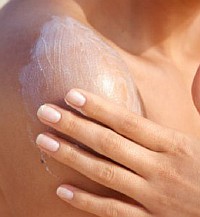 This article was last updated on April 16, 2022

An Australian drug-maker claims that sun spots can be removed, and potentially deadly skin cancers prevented, with the aid of a gel it has made from the radium weed sap, a common folk remedy for cancer.
Peplin, the Queensland-based pharmaceutical company, says that its gel can remove sun spots, which can develop into invasive skin cancers if left untreated.
Dr. Peter Welburn, General Manager of the company, has revealed that human trials have shown that the gel can treat sun spots and lesions in just two days.
He revealed that the trial involved 125 patients, who were made to apply gel once a day for two days.
According to him, the gel successively removed every sun spot on 27 per cent of patients, with 44 per cent having partial success.
"This is the first product that has demonstrated benefit in treating sun spots on the face, neck and difficult areas to treat like the arms and back of hands,'' News.com.au quoted him as saying.
Dr. Welburn also revealed that no major side effects were noticed during the study, apart from temporary redness and flaking skin.
He, however, conceded that the gel did not treat melanomas.
Dr Jim Aylward, the founder of Peplin, revealed that he conceived the idea of developing this treatment when his job was on the line at the CSIRO more than 10 years ago.
"I needed to pull out a trump card and I relied on some folklore," he said.
"My mother knew radium weed had some great effects on skin cancer.
"I said one day when I lose my job I will find the active (ingredient), and that's what I did," he added.
The gel is expected to be on the market in the United States by 2011 and in Australia soon after.
You can publish this article on your website as long as you provide a link back to this page.