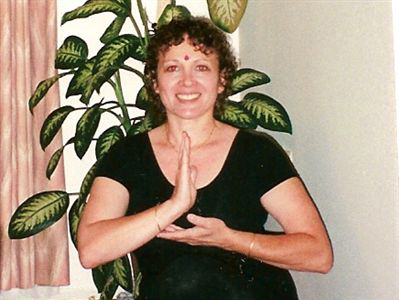 You can publish this article on your website as long as you provide a link back to this page.
This article was last updated on May 19, 2022

In the epic, The Mahabharata, Lord Rama has been banished from his ancestral palace by none other than his evil stepmother. On the surface this doesn't look very good, but bad news isn't always bad news. Because Lord Rama was of a superior character, he held up his head and bashed off to the jungle. His loyal wife Sita and brother Lakshman joining him on what was to be an adventure of epic proportions. At one point he draws a magic circle in the ground for Sita to remain, while he and Lakshman go out in search of food. Sita is tricked by a voice she hears in the brush,and stepping out of the safe perimeters, she is captured by Ravana, the ten headed monster king of Ceylon. Later being saved by Lord Rama and the kingly efforts of Hanuman the great monkey king and his army of brave monkeys. And so the story goes. So, how does this relate to your office, or anywhere you conduct business? You know how it feels, sometimes. You may feel invisible, especially when you want that promotion: Or, you may have been looked over for that important assignment; Or, there may be a constant barrage of complaining, demanding co-workers or managers. If you can shift your vantage point from feeling like a victim to seeing yourself as the wise and courageous Lord Rama, or the brave Sita, willing to step outside of her protective space, and shake off all of the negativity, you can turn any situation into a triumphant success. You may even find that the job or promotion you thought you wanted would have not been right for you because something better was just around the corner. Hanuman's monkeys built themselves into a strong bridge spanning a body of water to save Sita. You may only have to pick yourself up by your own tail and venture past the water cooler to somewhere where you can see a new vista out of a different window or look within to bridge whatever gap is going on in your professional world. Here's a method that really helps to change how you see yourself–which helps others to see just how important you are too and which is guaranteed to bring you success.
Close your eyes. Look into the 6th Chakra (space between your eyes). See yourself very clearly looking your best. See yourself surrounded by a circle of gold. Keep breathing life into this inner picture of yourself. Imagine a shower of protective and prosperous energy flowing over you. Bring into your visualization any of your own heroes. See yourself glowing with magnetic success. Imagine yourself in your own rich, loving, successful ancestral palace and breathe vitality into this image. You can turn every situation into a triumphant quest. Yoga Works!