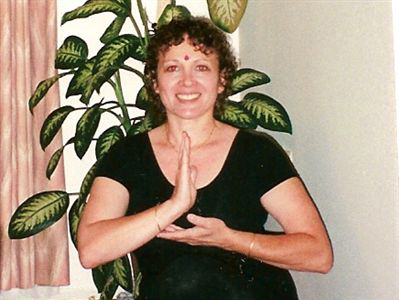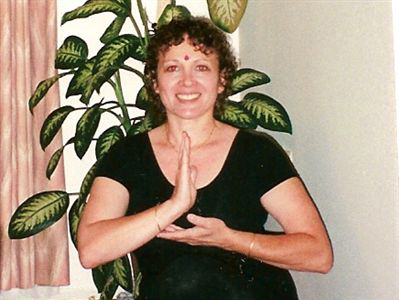 When entering any sacred place, whether it is a Hindu Temple, Islamic Mosque, or ancient monument, it is required that you remove your shoes, either out of respect or to protect the area from wear and tear. There is always the ubiquitous Shoe Walla with whom you may deposit your shoes, which are carefully put up and which are always waiting for you when you exit. All for the low price of a few rupees. The Shoe Walla plays a pivotal role in the respect and care of these important, ancient places. In this way, never underestimate your own important role in the success of the company for which you work, especially when feeling taken advantage of or overlooked, or overworked.
When your feet got to spread out and stretch, walking carefully over these ancient surfaces it helped to massage them, and your energy shifted to a more respectful, reverent state. Somehow you felt different. This is the same feeling that one gets when stepping onto the Yoga mat with bare feet. I call this "Yoga World". It's different, somehow, because you're different. You've chosen to shift how you move both in your mind and your space and this is where wonderful, almost magical things happen. That's how it is in Yoga World.
Keeping a Yoga mat in your office, or incubator or cubicle is probably not possible–although if you can work that out it would be great. What you can do, though, is in your workspace, find a corner near the window, near a piece of artwork; or if you're lucky enough to have some of your favorite spiritual icons, slip off your shoes and simply step into that space for a few minute or two. Re-align your spine, relax your neck, breathe deeply. Decide that no matter where you work, no matter how insignificant you might feel or overworked that for that 1 minute you're going to transport yourself by re-grounding yourself in good old Tadasana as if you are entering that magical moment when first stepping into an ancient place of beauty. Try rolling side to side on your feet to massage them, then lifting one heel at a time to stretch the arches taller than those in the Taj Mahal.
When back home, after your bath or shower and before bed, lather up your feet with lotion and massage them for a few minutes by spreading your toes, squeezing your heel, push up on your arch, pinch around your ankles, pull on your toes, mash the soles of your feet with your fist. Breathe. Remember the Shoe Walla who cares for all those shoes, while you remember how to care for your feet. Yoga Works!
Sending you a little Yoga Bling,