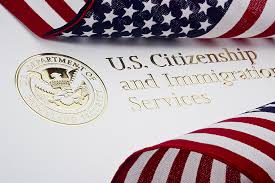 This article was last updated on April 16, 2022
Canada:

Oye! Times readers Get FREE $30 to spend on Amazon, Walmart…
USA:

Oye! Times readers Get FREE $30 to spend on Amazon, Walmart…
Donald Trump the relative appears to be closer to the controversial H-1B and EB-5 immigration programs than Trump the businessman.
Consider, for example, that he is the only president (or President-Elect) in American history to have married a former H-1B.
That would be his third (and current) wife, Melania, who is generally regarded to have been an H-1B model prior to her marriage. (In keeping with Trump's non-disclosure of his income tax filings, her immigration documents have not been published.)
Consider, also the large and luxurious Trump Bay Street development in Jersey City, N.J., across the Hudson from midtown Manhattan. It is being built, according to news accounts, with $50 million in EB-5 funding, presumably paying rock-bottom interest rates to the alien investors, as is usual.
In this case, while Trump's name is on the complex, his financial involvement is far less than that of the Kushner family, the actual developers of the place. Kushner, as in Jared Kushner, Trump's son-in-law and confidant. (Jared Kushner is said to be so powerful that he forced the departure of N.J. Governor Chris Christie from his job as head of the Trump transition team; Christie was the former U.S. Attorney who sent Jared's father to jail years ago for his activities involving the family's real estate business.)
I have been writing about EB-5 for years and, with the exception of the Jersey City property and a possible future connection to a hotel in Austin, Texas, Trump's name has not popped up. This may be because his most recent ventures have focused on the licensing of his name rather than actual financing and development of real estate properties. Further, there is no governmental dataset in the EB-5 business to be searched.
Similarly the record shows both minor and diminishing connections between the Trump interests and the H-1B program. The Myvisajobs website, which is based on U.S. Department of Labor data, shows both the small scale and the declining efforts by Trump-named entities to secure H-1B workers in the last four years:
Year
Applications
For H-1B Workers
Denials and
Withdrawals
Remainder
2013
12
3
9
2014
3
2
1
2015
3
3
0
2016
2
1
1
Totals
20
9
11
Bear in mind that the Department of Labor clearance is only the first step in securing an H-1B worker, and that generally three Labor Conditions Attestations, which are measured above, secure one worker, so the Trump entities may have actually hired only three or four foreign workers in those four years. (We have no data on employing units owned or controlled by Trump that lack that name in their titles.)
What were the occupations of the 11 remaining H-1B workers requested in those years? One was for an Australian who was to play the role of senior vice president of hotel development; at a proposed wage of $350,000 a year I am hard pressed to argue that he or she would be depressing wages in that industry. The other 10 included five fashion models (that's the government's term), one winemaker for son Eric's winery in Virginia, an assistant golf grounds manager, and three middle-level hotel executives.
The models were to be paid $70,000 a year in two cases, and $75,000 in three others. The least well-paid of the set was the golf grounds supervisor, at $37,700 a year.
So what will Trump, or more likely his subordinates, do to these two programs? We should bear in mind that the biggest beneficiaries of the EB-5 program are wealthy New York real estate operators. While Trump has married an alumna of the H-1B program, he was literally born into the big city real estate business. On the other hand, the billionaire H-1B beneficiaries in Silicon Valley and the Indian outsourcing companies are not only outside of Trump's social set, many of the former were openly critical of him in the presidential race.
So, as the Real Deal, the perceptive trade paper of NYC's real estate industry, puts it, "EB-5 is likely thrive" under the new administration.
There are no indications that Trump is playing a role in the EB-5 extension battle on the Hill; the major part of the program is coming up for renewal by December 9 and it may be extended as-is for a while, or it might be reformed somewhat in the process.
While there are no critics of EB-5 anywhere near Trump, a strong critic of the H-1B program, Sen. Jeff Sessions, will be his new Attorney General. That program may actually be changed in the year or years to come.
Click HERE to read more.
You can publish this article on your website as long as you provide a link back to this page.
You can publish this article on your website as long as you provide a link back to this page.