This article was last updated on April 16, 2022
Canada:

Oye! Times readers Get FREE $30 to spend on Amazon, Walmart…
USA:

Oye! Times readers Get FREE $30 to spend on Amazon, Walmart…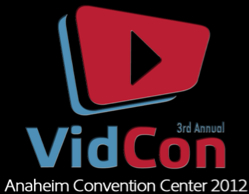 Having been initiated into the alternative world of teen YouTube culture last year, I am once again being dragged along to VidCon – the Comic-Con of the online video community. This year – the third year for VidCon – promises to be bigger than better than ever with around 6,000 signed up for a two day extravaganza next week at the Anaheim Convention Center. And it looks like science communicators and video-makers are going to have a greater presence than in the past. Given the size, median age and enthusiasm of the participants, this is rather exciting.
I'll be there with my daughter and a fellow vlogger from their YouTube channel Fellowshipofthening (highly recommended btw), one of a gaggle of bemused parents. But I'll also be on the lookout once again for how the YouTube community is intersecting with science engagement and communication.
Particularly exciting this year is the increased presence of science types at the jamboree. Derek Muller (creator of the video blog Veritasium) is a speaker at the event, and Brady Haran of the phenomenally popular Periodic Table of Videos will be there. Also attending (hopefully) will be Joanne Manaster, who writes for the PsiVid blog at Scientific American as well as her own video-rich blog Joanne Loves Science.
Actually, a bit of a plug here – as Joanne is self-financing the trip, she's looking for donations to help make it happen. If you care about kids and science, please throw a few dollars her way – here's where you can do that.
Then of course there is the mastermind behind the whole VidCon shebang Hank Green, who launched the SciShow YouTube channel earlier this year. It already has nearly 200,000 subscribers and close on ten million video views – not bad!
I'm sure there will be many other science communicators/videographers/groupies at VidCon – if you're going to be there, drop me a line in the comments or on Twitter and we'll see what we can do about getting folks together.
YouTube is becoming an increasingly powerful medium for engaging teens and others in science. But the success stories are arising from the grass roots community rather than engineered from the top down. This is what makes the medium and the culture surrounding it so intriguing and exciting. And thanks to my daughter, I'll have another chance to explore this weird and wonderful world in a few days' time. I might even have the time to post the odd tweet while I'm tracking down YouTube celebs (I still need a cheat sheet to let me know who the celebs are!) and meeting up with fellow YouTube/SciComms geeks!
Click
HERE
to read more articles from Andrew Maynard
You can publish this article on your website as long as you provide a link back to this page.