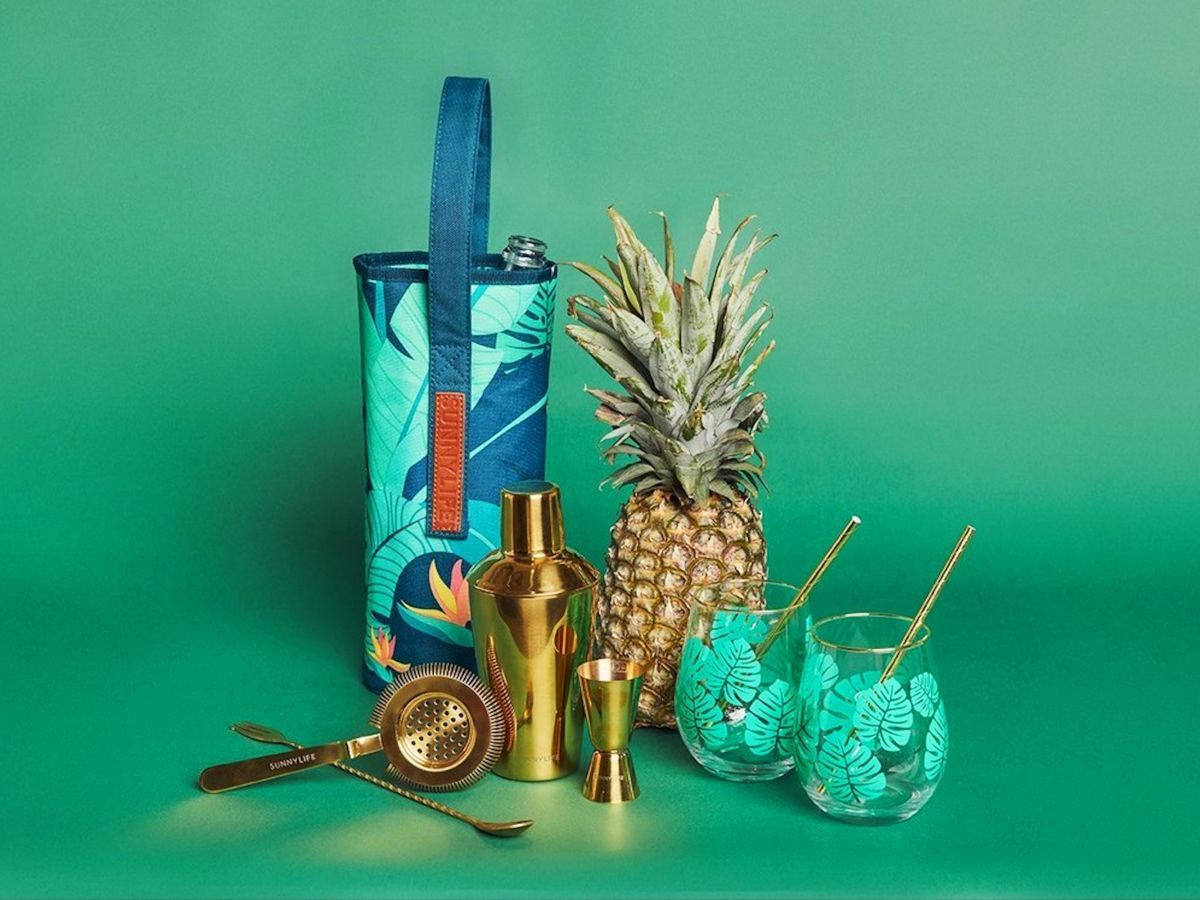 Mother's Day is a wonderful celebration of the fierce women who birthed and reared us; it's also a holiday that annually tests chronic-procrastinators' thoughtful-planning abilities ( hello, it me). To avoid triggering disappointment-flashbacks from those, "I'm sorry I forgot to take the trash out," days, we crafted an Amazon customer-approved gift-list that moms will adore (and we can easily order in a forgetful last-minute scenario).
The 20 treasures ahead cover a unique range of categories and styles — from gourmet boxes of chocolate-dipped biscotti to dazzling money trees made of rose quartz, backpack-beach-chair hybrids, vintage-chic hanging planters, portable bluetooth speakers, etherial wind chimes, and more — and are all top-rated to save you precious search-time for the best reviewed buys. Whether your mom is into function over fashion, vice versa, or appreciates a good that covers both bases, the gifts ahead have her needs down pat. Scroll on to shop now or bookmark for later…And cut ties with a procrastination-fate this May 12.
Promote your product line on a page similar to this. Contact matt at oyetimes.com for more details.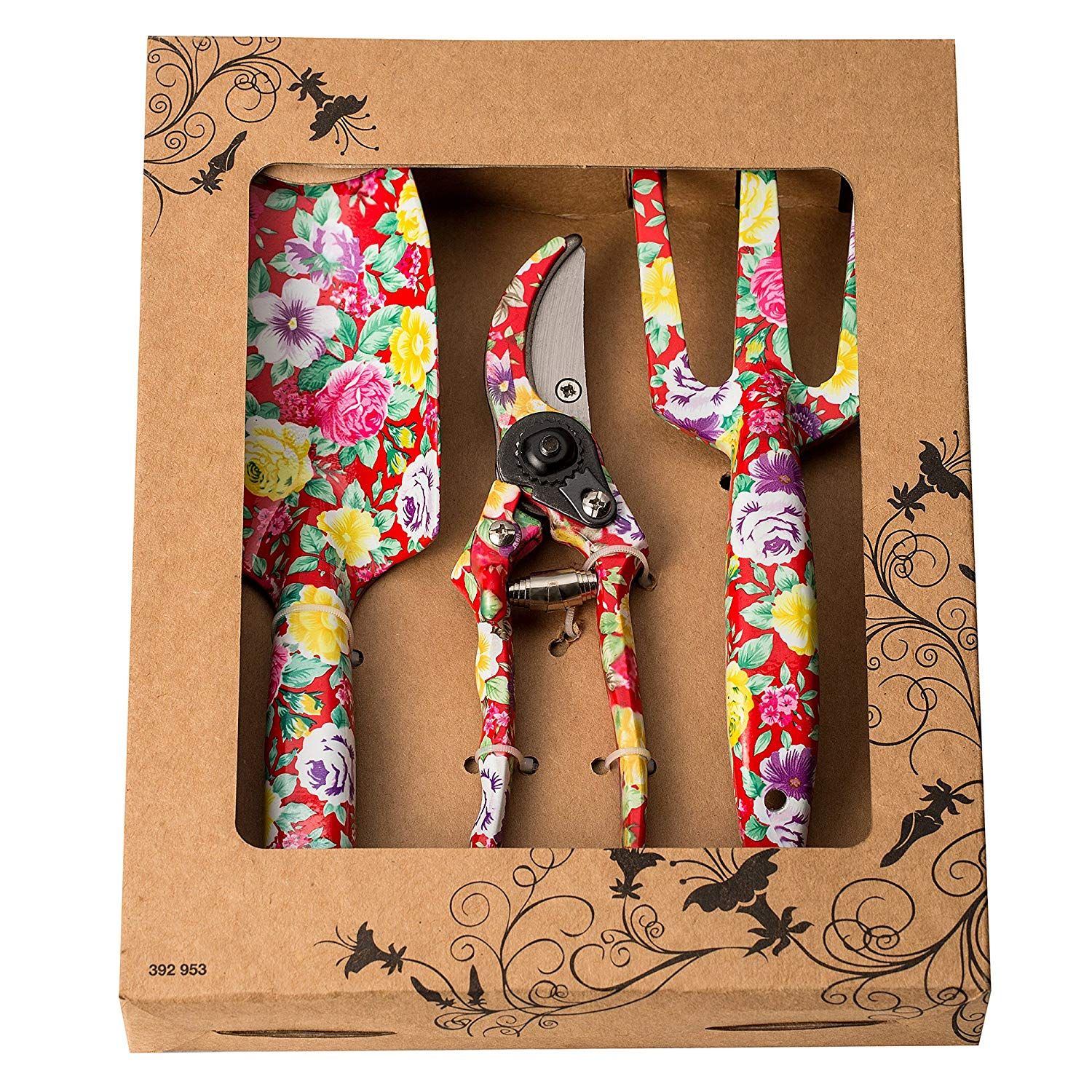 Floral Gardening Set
This vibrant and functional trowel, cultivator, and pruning shear set is pretty enough to put on display as home decor.
Rating: 4.4 out of 5 stars, and 48 reviews
Reviews: "Love it already! Sturdy, heavy duty material. Very pretty and I can tell it will last for years. I was long overdue for some new gardening tools. I'm going to be doing LOTS of gardening this year, so these will be put to good use," to, "Bought this for my mom who is into gardening. She thought it was really cute!"
FLORA GUARD Aluminum Garden Tool Set, $18.98, available at Amazon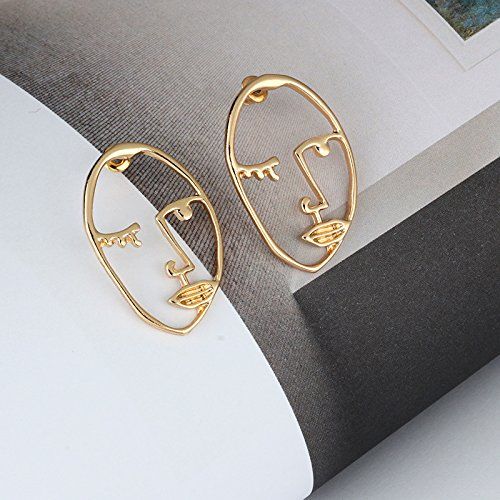 Artistic Statement Earrings
Certified as an Amazon's Choice buy, these eye-catching earrings also come customer-approved with a compliments guarantee.
Rating: 4.3 out of 5 stars, and 109 reviews
Reviews: "Good quality, super cute! Get compliments every time I wear them. They're not heavy, so they're quite comfortable to wear."
"Absolutely LOVE these… the quality is great and they are so incredibly cute. Would order again. Also, loved the box provided."
Zealmer Gold Face Earrings, $7.99, available at Amazon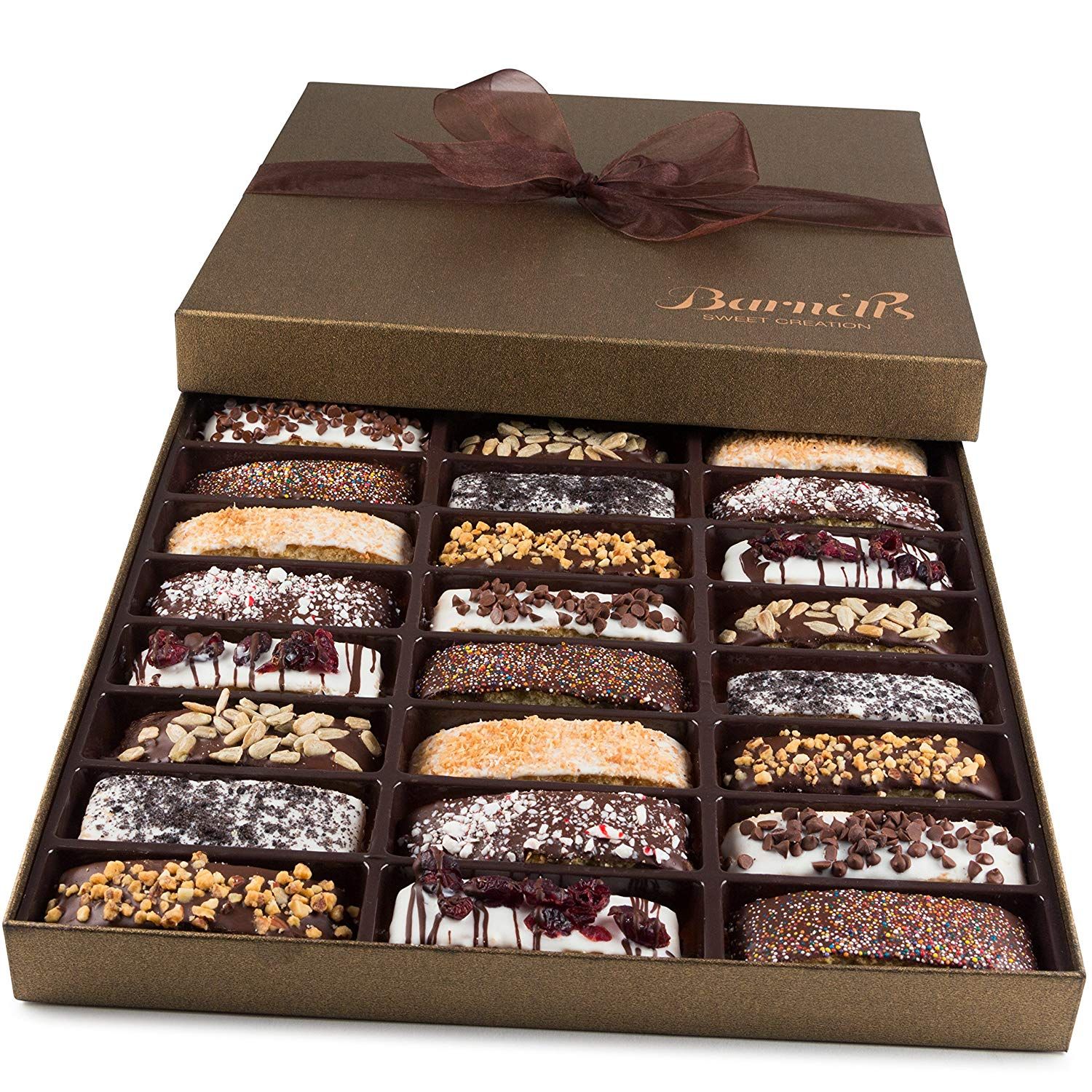 Gourmet Biscotti Box
This decadent box is filled with an assortment of chocolate-drizzled and dipped dessert cookies that Amazon customers can't get enough of.
Rating: 4.5 out of 5 stars, and 737 reviews
Reviews: "I purchase this gift on a yearly basis now because my.favorite aunt requests it(: She loves the variety of biscotti and looks forward to it every year! I highly recommend this gift! My aunt says it's the freshest, best biscotti ever."
Barnett's Biscotti Cookies Gift Box, $36.99, available at Amazon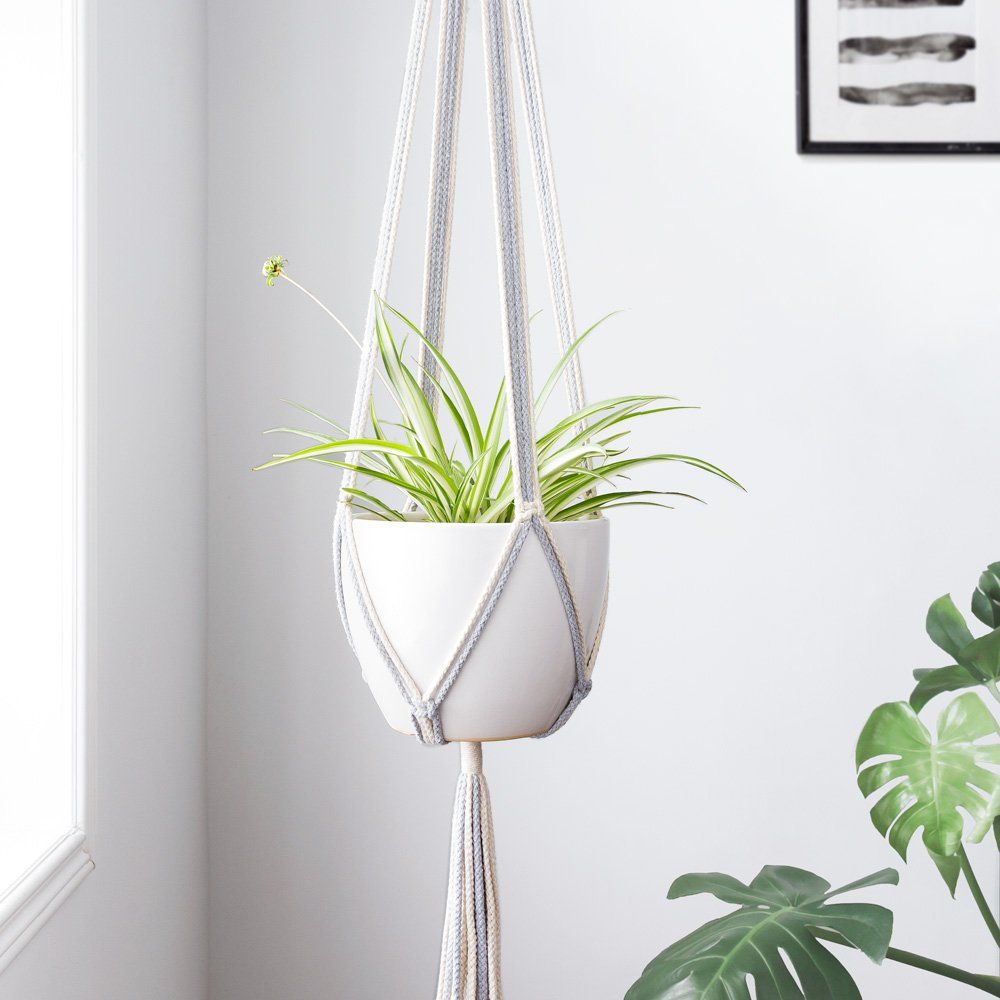 Vintage-Chic Hanging Planters
A thoughtful gift set with retro-flair, these cotton-macrame hanging planters will take mom back in 1970's style.
Rating: 4.7 out of 5 stars, and 335 reviews
Reviews: "The product was exactly as pictured. The color was subtle and blended nicely in our room. The quality manufacturing and materials was excellent. The product length was spot on. It did everything I wanted and was very reasonably priced. Seller shipped promptly and I received the product in good condition," to "I was looking for macrame plant hangers like the ones my mom used to have. Plant hangers these days are tacky plastic that won't fit in ceiling hooks from what I've seen. These are great! Beautiful and unobtrusive- they really let your plants take center stage. I bought one to hang plants in every window!"
Mkono Cotton-Macrame Plant Hangers (Set of 2), $10.99, available at Amazon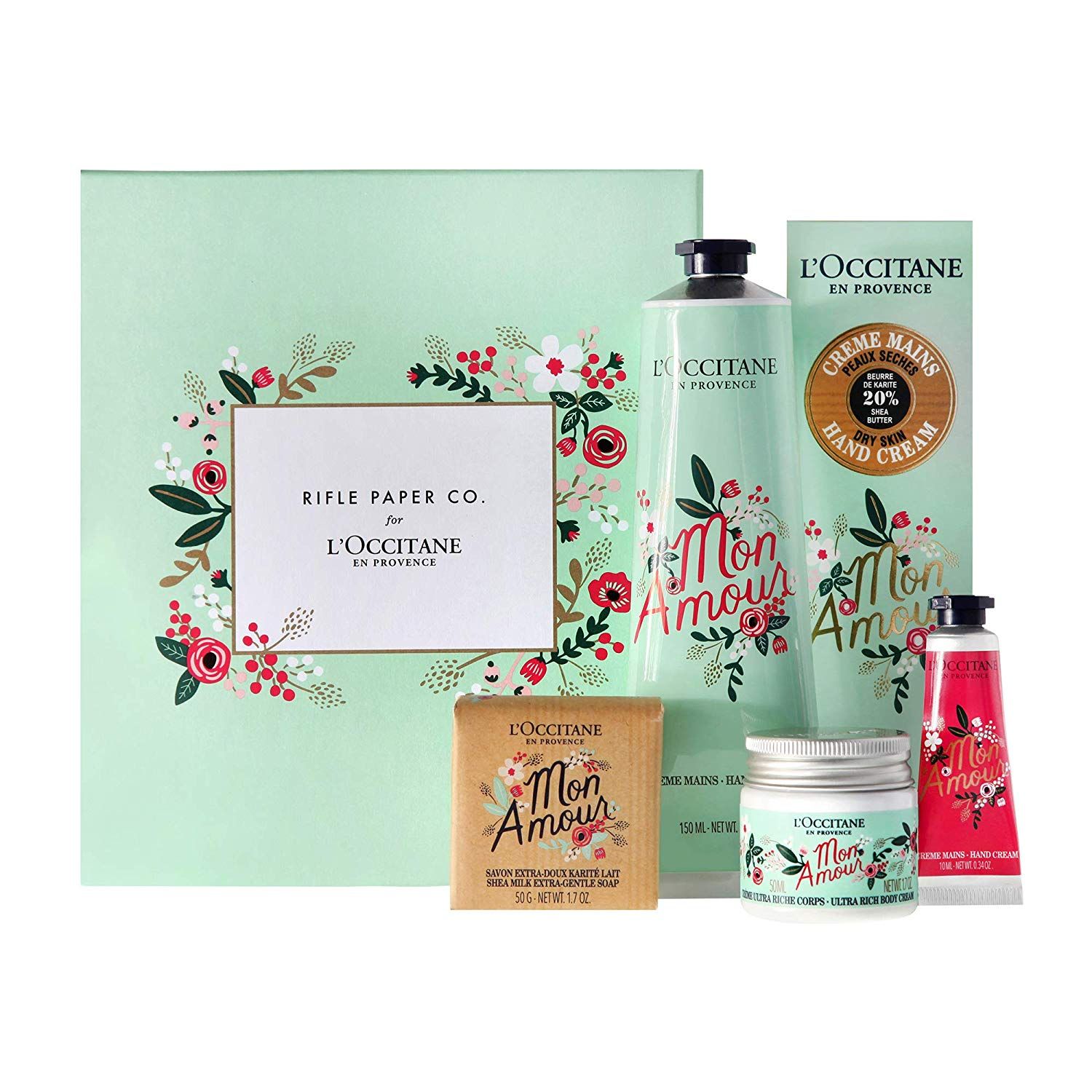 L'Occitane Shea Butter Set
A top-selling gift that combines brand-favorite forces with the luxe beauty line in limited-edition Rifle Paper Co. packaging — the stylish set features a top-rated shea butter hand cream, body cream, milk-scented soap, and rose-scented hand cream.
Rating: 4.6 out of 5 stars, and 923 reviews
Reviews: "This is the absolute best hand cream ever, as far as I'm concerned. I have a few others–at work, by the sink, etc. But really, nothing compares to this. The difference in my hands is immediate and lasting. They do not feel greasy, just soft and smooth. I will always have this around because I love it. Also, it lasts, a little goes a long way because it is so rich in Shea butter."
L'Occitane Shea Butter Rifle Paper Co. Gift Set, $39, available at Amazon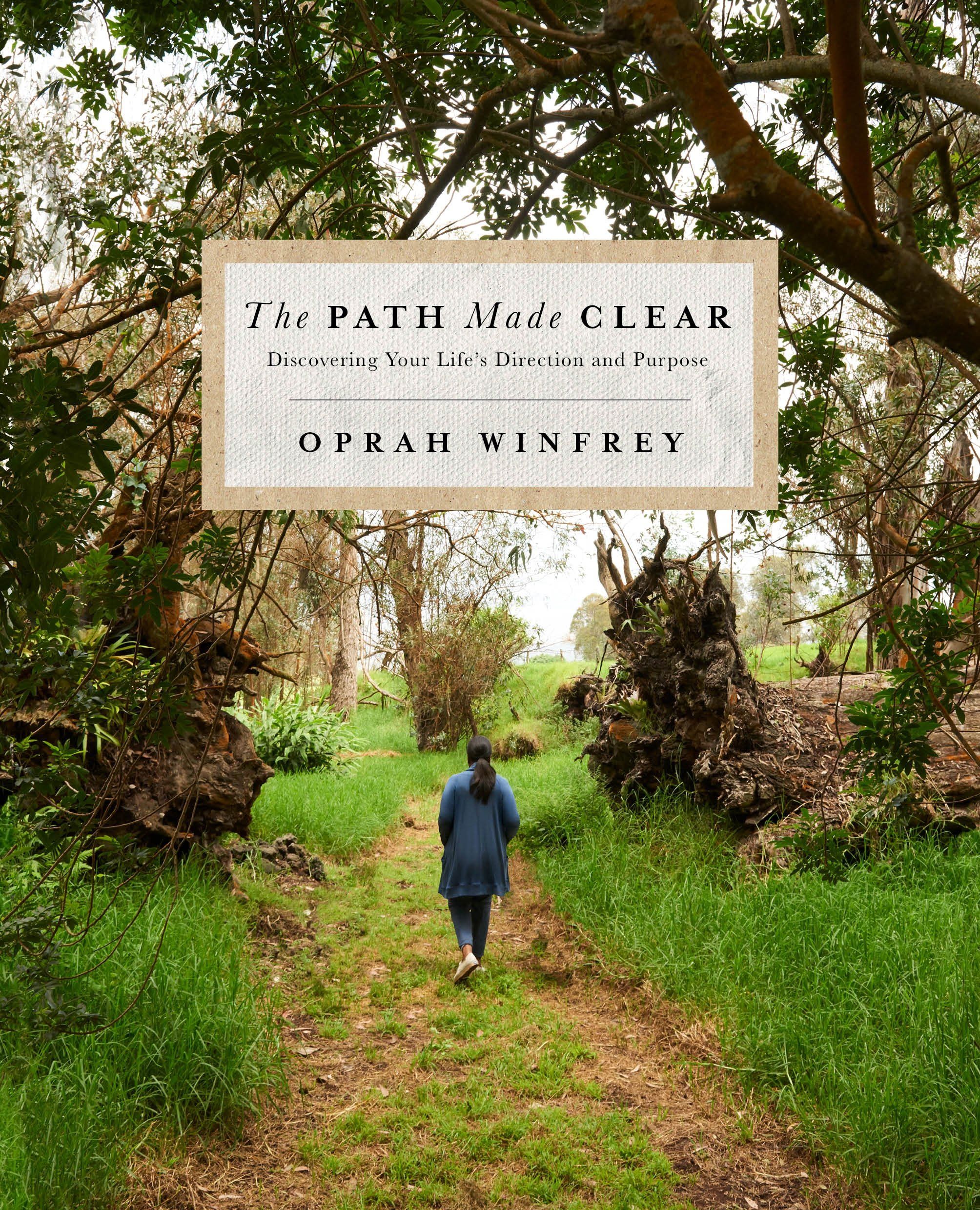 Book Of Wisdom
Fact: Moms love Oprah. Heck, everyone loves Oprah — and she's back with a new, beautiful book meant to inspire through thoughtful, uplifting quotes and images.
Rating: 4 out of 5 stars, and 62 reviews
Review: "I am so happy with my purchase! The pages are filled with quotes from many people whom have influenced Oprah in a teachable aspect. As well as her own discovery to her purpose in life. I haven't finished it yet but it is a quick read. I can see myself going back to this book when in need of inspirational words."
Flatiron Books The Path Made Clear, $16.75, available at Amazon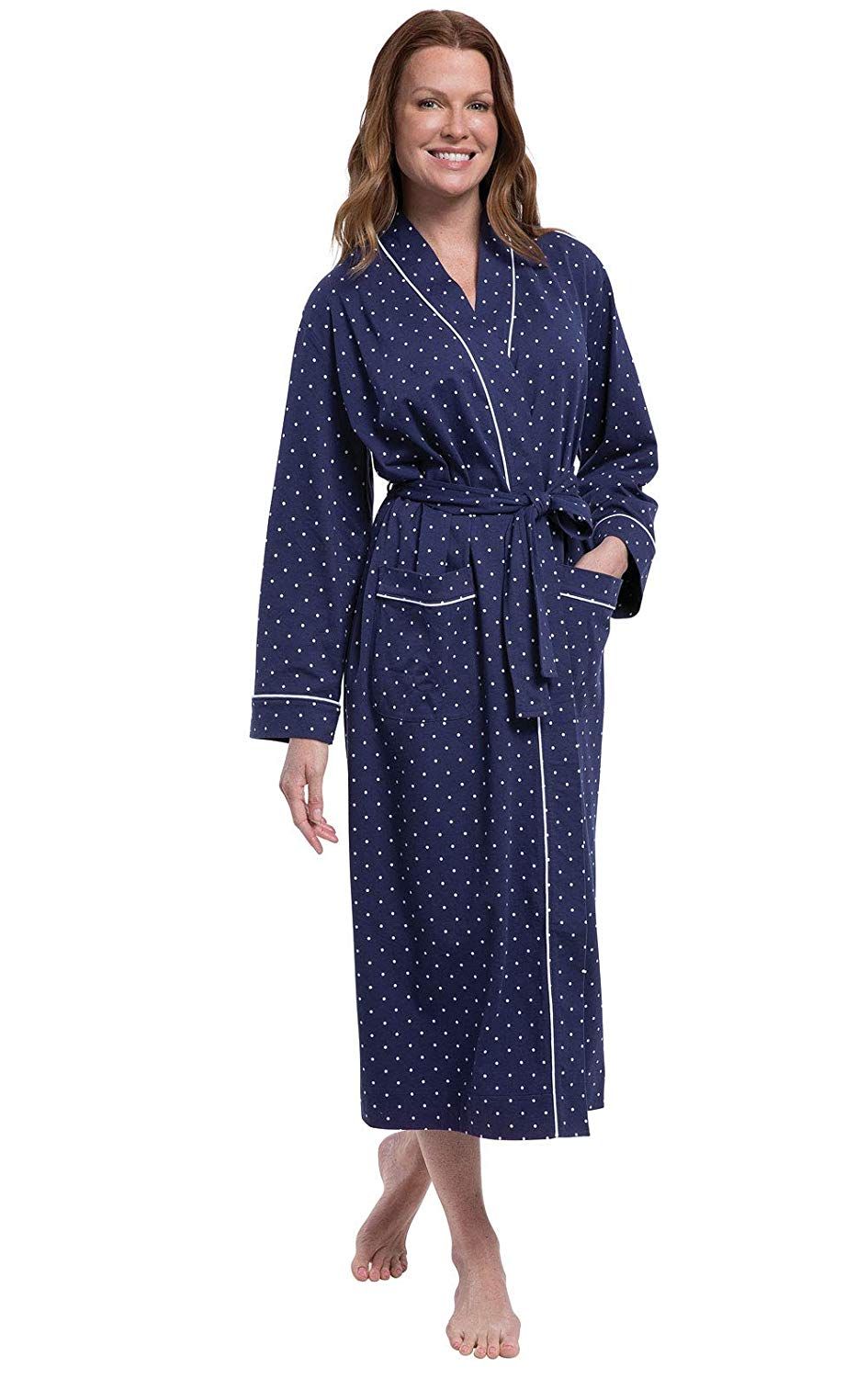 Lightweight Cotton Robe
Gift mom a lightweight robe she can lounge in all spring through summer long.
Rating: 4.4 out of 5 stars, and 344 reviews
Reviews: "Really great quality! I got it for Mom, she loves it. I will order from this company in the future. Highly recommend."
"It is difficult to find a lightweight cotton long robe that is nice at a reasonable price. This is all those things and more! I am very happy with this robe. I like the black color and it is incredibly soft and well made ~ quality. I highly recommend it!"
Pajama Gram Long Cotton Robe, $49.99, available at Amazon

Alexa Smartscreen
This little companion makes it super easy to stream music and books, watch videos and TV, make Skype calls, and serve up recipes when you don't have a free hand. Oh that Alexa, what doesn't "she" do?
Rating: 4.5 out of 5 stars, and 3,263 reviews
Reviews: "This is a great kitchen companion. The screen is large enough to view from across the room. Before adding an ingredient to a dish, you can confirm the measurement without walking away from the stove, bowl, mixer etc. It has great speakers so you can fill the room with sound as you prepare your gourmet dish. I am hesitant about putting it in the bedroom, video calling :). When I purchased my show, Amazon offered a free smart light bulb. I wish they would bring back that offer. Not that I would buy another show, but it might help others purchase one, if they were considering having a smart home. The new Echo Show is a must have!!!!!!"
Amazon Echo Show (2nd Gen), $229.99, available at Amazon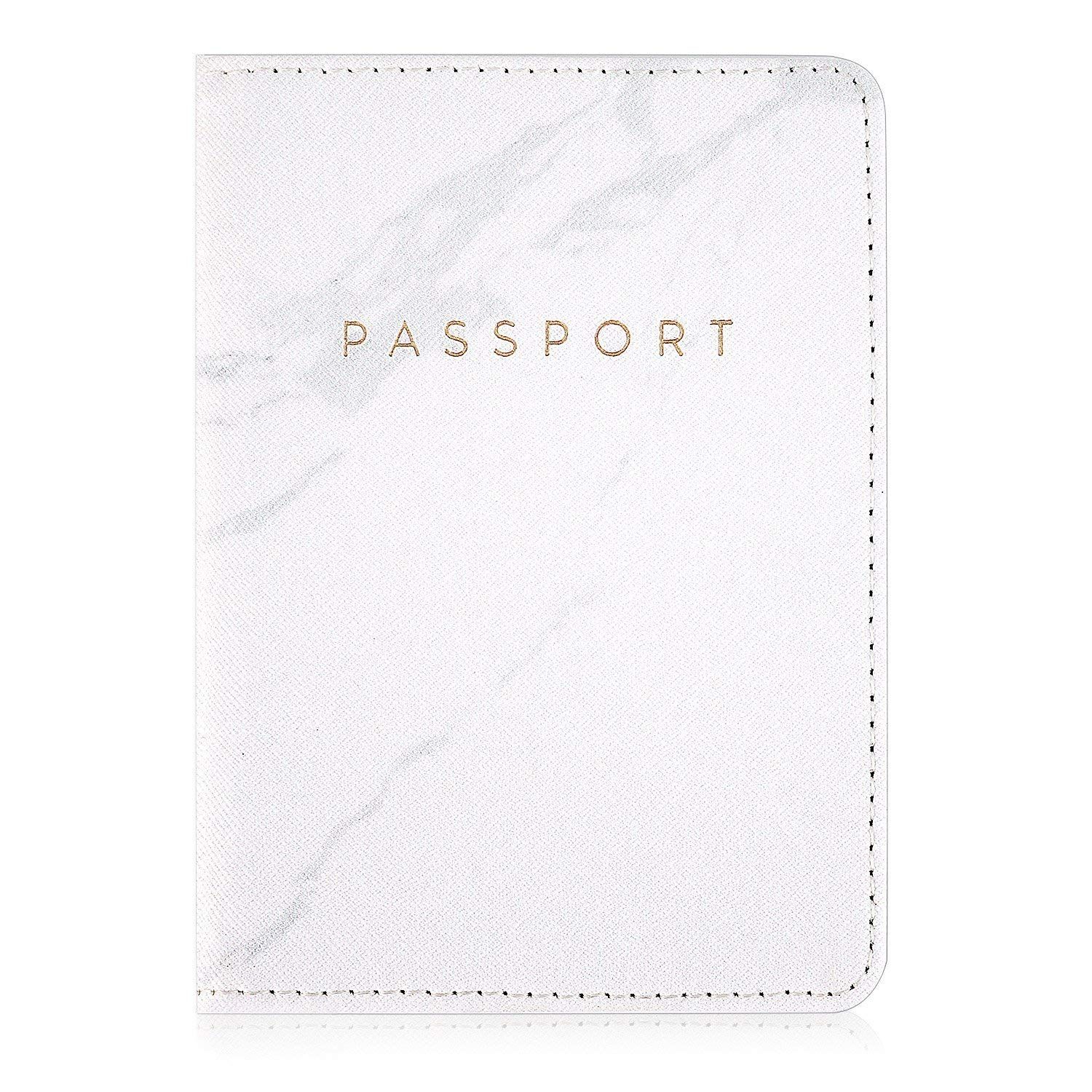 Stylish Passport Holder
This top-rated travel organizer is also one of our reader's top Amazon hidden-gems for luxe-affordable gifting.
Rating: 4.6 out of 5 stars, and 96 reviews
Reviews: "This is by far one of the best products I have ever purchased. The shipping was extremely fast. The material of the holder is so rich & hard cover. It comes with other pockets for credit cards & it fits my passport perfectly. I follow them on Instagram & they even DM'd me thanking me. The product is a 15/10. Better than I have expected. Cute travel pouch. Perfect timing for my traveling."
Hidden-Gem Review: "It looks and feels great, and the marbled motif is very pretty. Because all of my family will be traveling for my wedding next year, this was a cute and fun way to thank the girls in our group."
Leminimo Leather Marble Passport Cover , $11.97, available at Amazon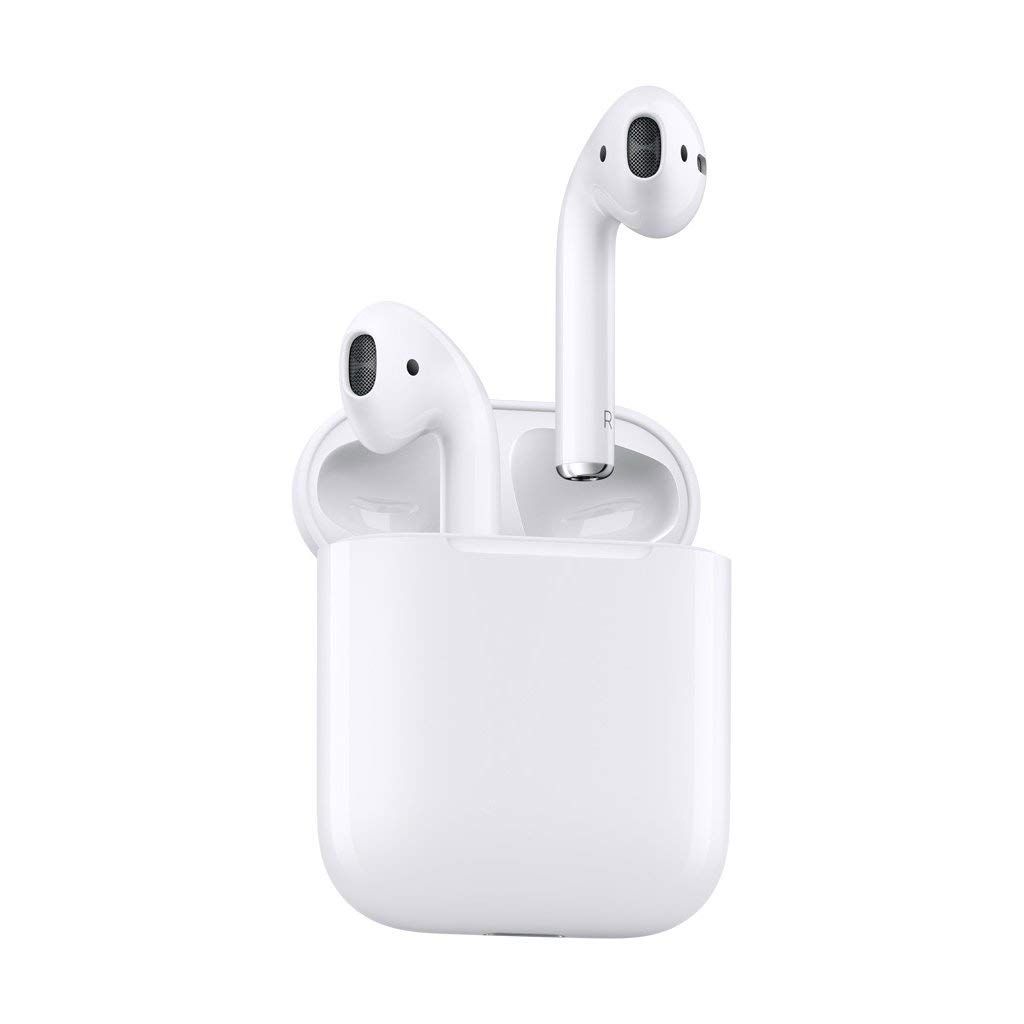 AirPods
It's time to take mom into the trendy-tech 21st century with a set of Bluetooth-capable and wire-free headphones she will truly cherish once she's leading her handsfree life.
Rating: 4.4 out of 5 stars, 3,471 reviews
Reviews: "Hands down the best money I've ever spent! I was iffy about them falling out when I first purchased them but I have had zero issues with that even when doing intense activities like sprinting and HIIT training. They seamlessly pair with my Iphone just by opening the case! I can control the volume and change the song playing in the headphones with my Apple watch so it's amazing during workouts! Another cool feature is that they automatically pause the music when you pull one out and resume when you put them back in your ear. GENIUS! The case packs an extra charge so I can go quite a while without having to re-charge. The case is sleek and small enough to hook onto my keys (I bought a silicone cover) without making them bulky. I would recommend again and again and again!!!!"
Apple AirPods with Charging Case, $147, available at Amazon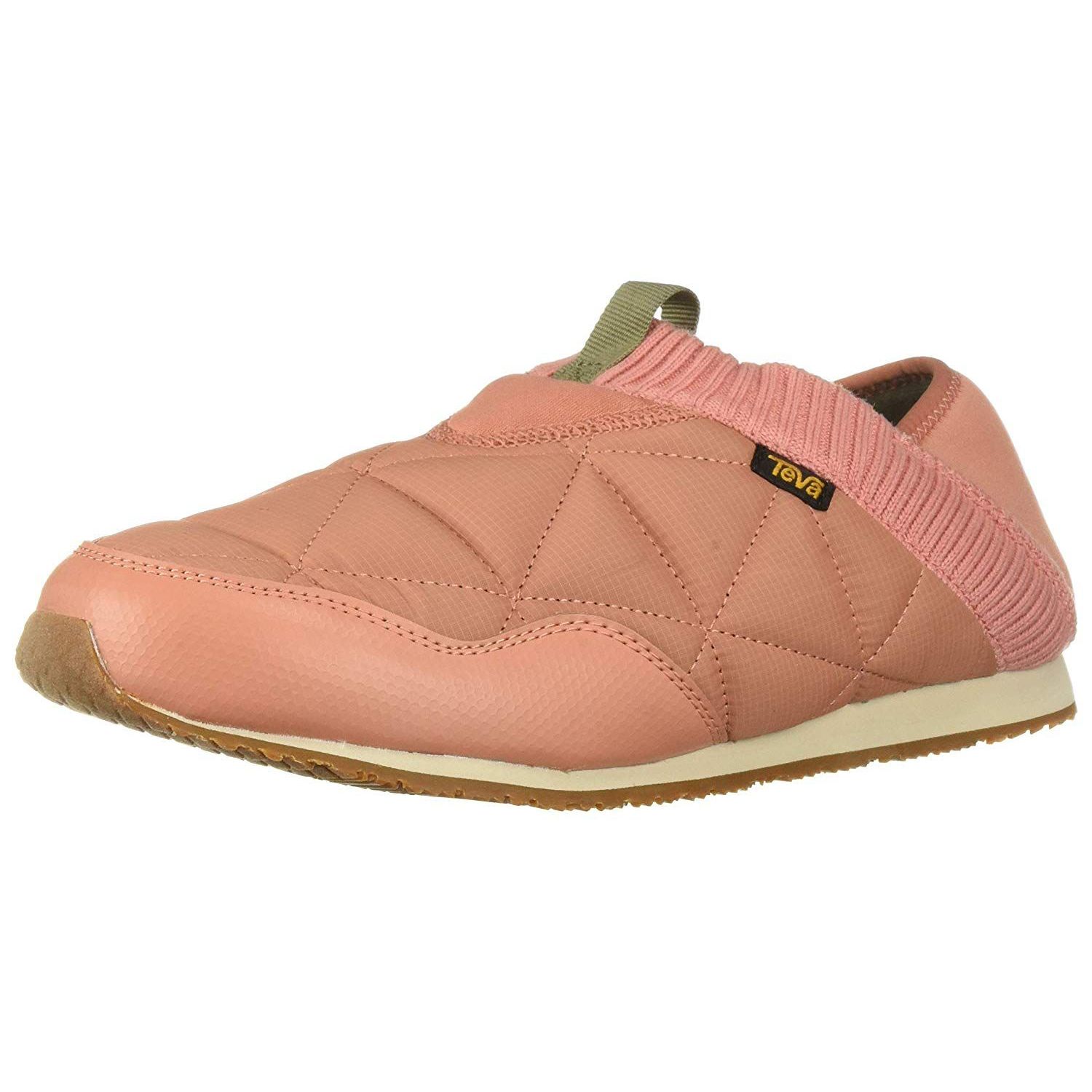 Sleeping-Bag-Slipper-Shoes
Made from a blend of 100% leather and textiles, these unusual shoes are a hybrid of slippers and sneakers that multiple reviewers glowingly described as, "sleeping bags," for your feet.
Rating: 4.7 out of 5 stars, and 17 reviews
Reviews: "I am a sucker for these shoes, easy slip on, comfy and yes like a sleeping bag for your feet."
"Most comfortable shoe I own. Absolutely perfect for yoga and spin."
Teva W Ember Moc Slipper, $55.19, available at Amazon

Statement Backgammon Board
Encourage some good, old-fashioned family time away from screens with this stylish and simple backgammon board with poppy turquoise color accents.
Rating: 4 out of 5 stars, and 7 reviews
Reviews: "My family has been devoting entirely too much time to screens and not enough time looking at each other's faces so, I decided to invest in some classic board games and encourage them to learn them. Backgammon was a favorite that my sister and I enjoyed as kids. This set is just cool to look at! The colors are vibrant and the vibe is very retro. It instantly makes me think of my grandparent's rec room and good memories made there! The quality of the board is great. Too often the game boards today are nothing more than glorified poster board. This board is thick, sturdy, and smooth. The pieces are wooden and slide easily across the board. The only thing this set does not have are the dice cups. You don't miss them. Even the box is a quality product! It will protect your backgammon set for years. I recommend purchasing this set. You won't regret it."
Ridley's Classic Backgammon Folding Board, $20, available at Amazon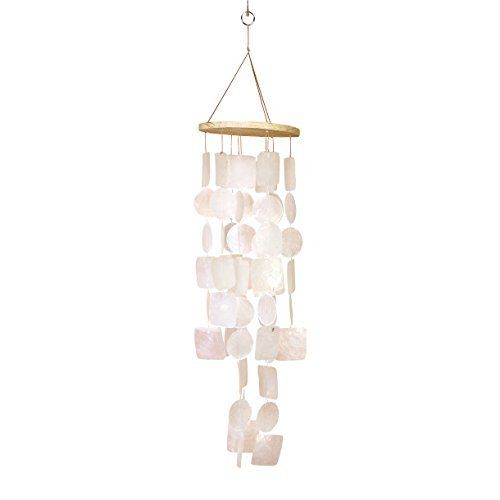 Seashell Wind Chime
A #1 Best Seller in Amazon's, "Wind," department — this delicate and etherial chime will make tranquil music for your mom.
Rating: 4.4 out of 5 stars, and 1,027 reviews
Reviews: "This was a present for my Mom and she loves it."
"Gorgeous wind chimes that makes lovely harmonious sound as the wind blows against it. If we were allowed to upload a short clip you would see how beautiful it sounds…complete tranquility!"
Bellaa White Capiz Shell Wind Chime, $13.9, available at Amazon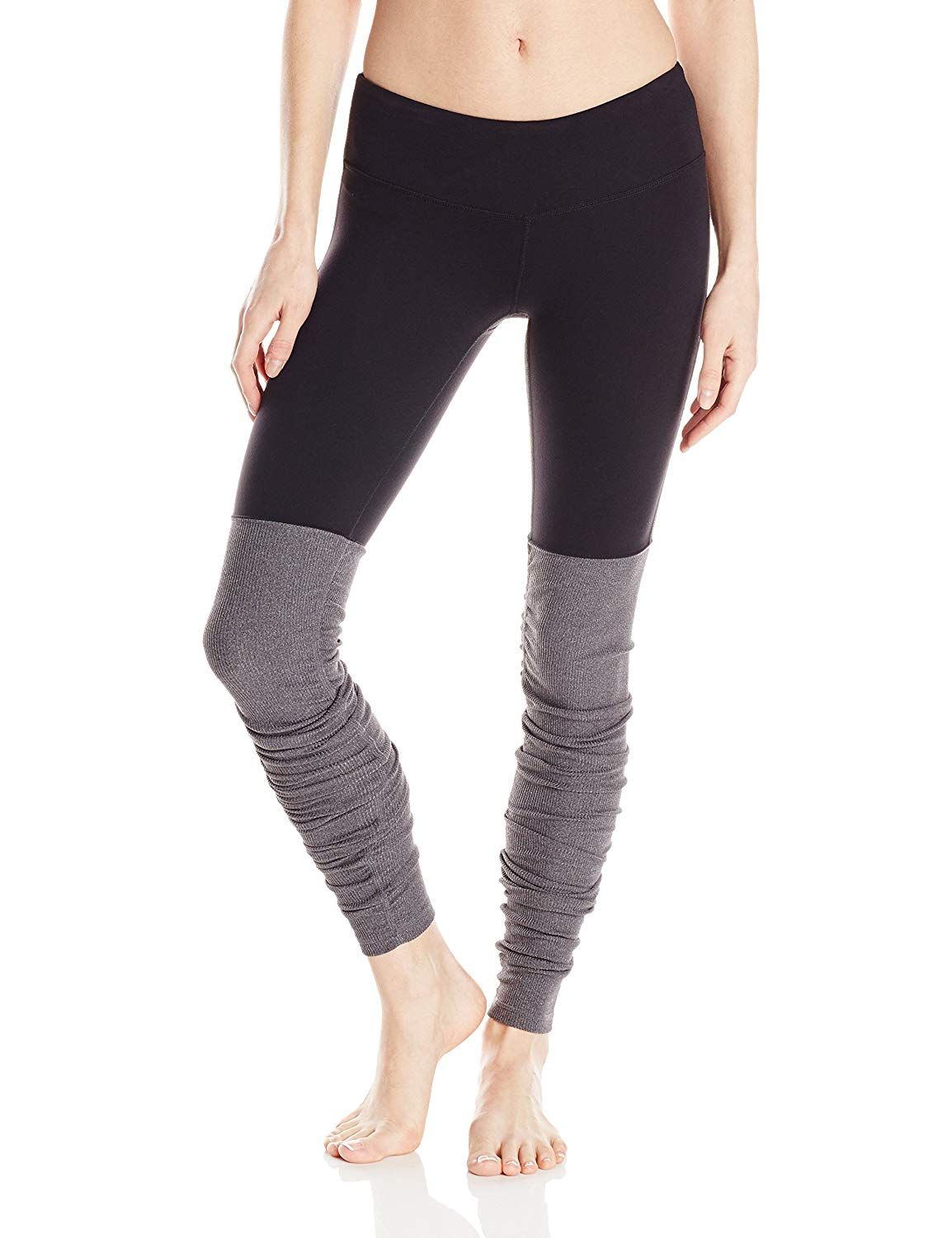 Retro Leggings
This Amazon's Choice pair of leggings packs a retro-style punch that will bring mom back to her Flashdance days (if she ever left them).
Rating: 4.4 out of 5 stars, and 273 reviews
Reviews: "Favorite pair of leggings hands down! I think they fit perfectly and look amazing. They are super comfy, stretchy, and make your legs look good."
Alo Yoga Goddess Ribbed Legging, $93.95, available at Amazon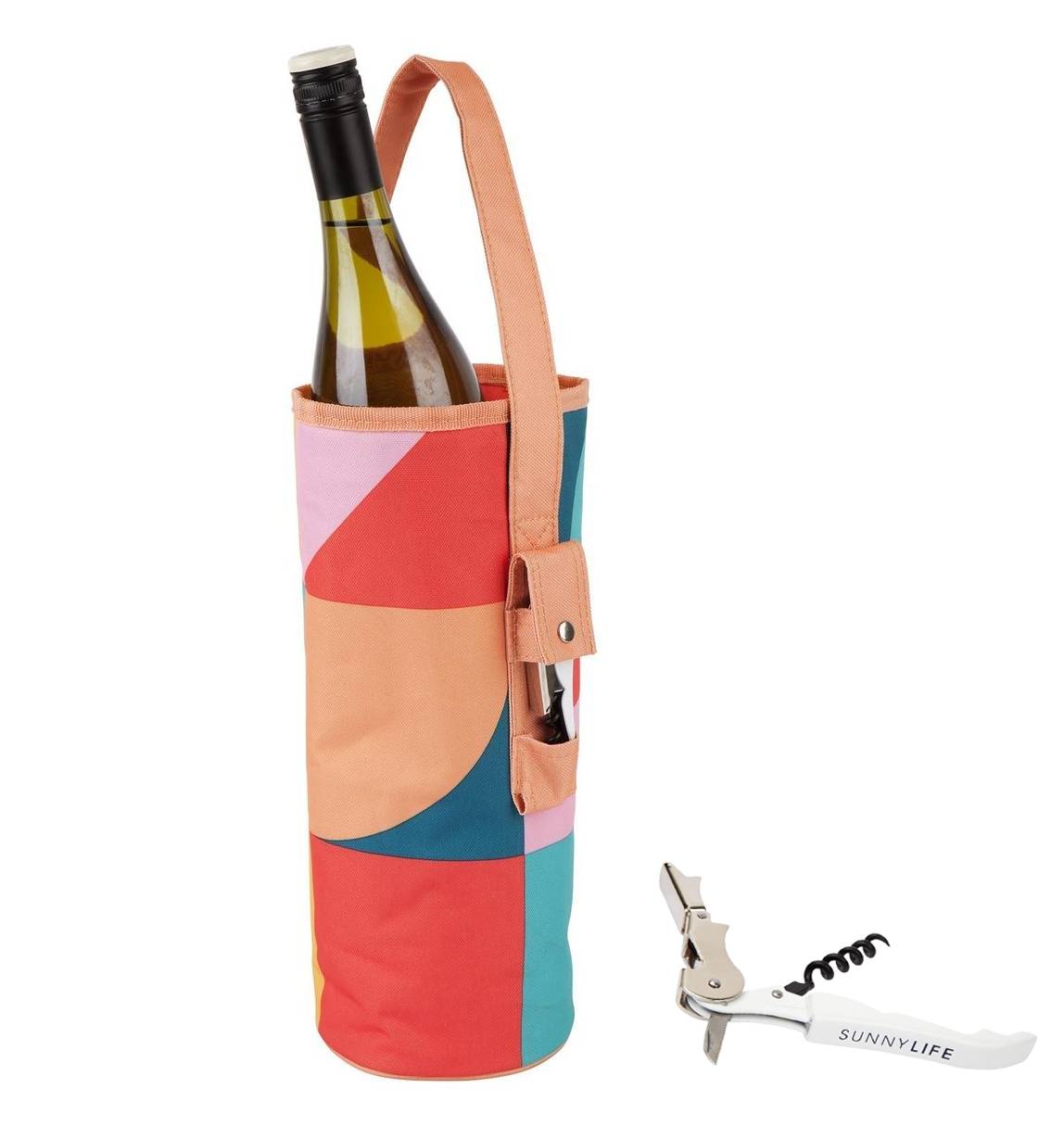 A Cool Wine Cooler
A wine cooler with personality. Add a bottle of wine before you gift this to mom for extra brownie points.
Rating: 5 out of 5 stars, and 4 reviews
Review: "Love the colors and convenience! You can use this to carry many different kinds of things that will fit inside. Handle makes carrying so easy!"
"Can't wait to drink rosé on the beach!"
Sunnylife Bottle Tote Cooler with Corkscrew Holder, $18, available at Amazon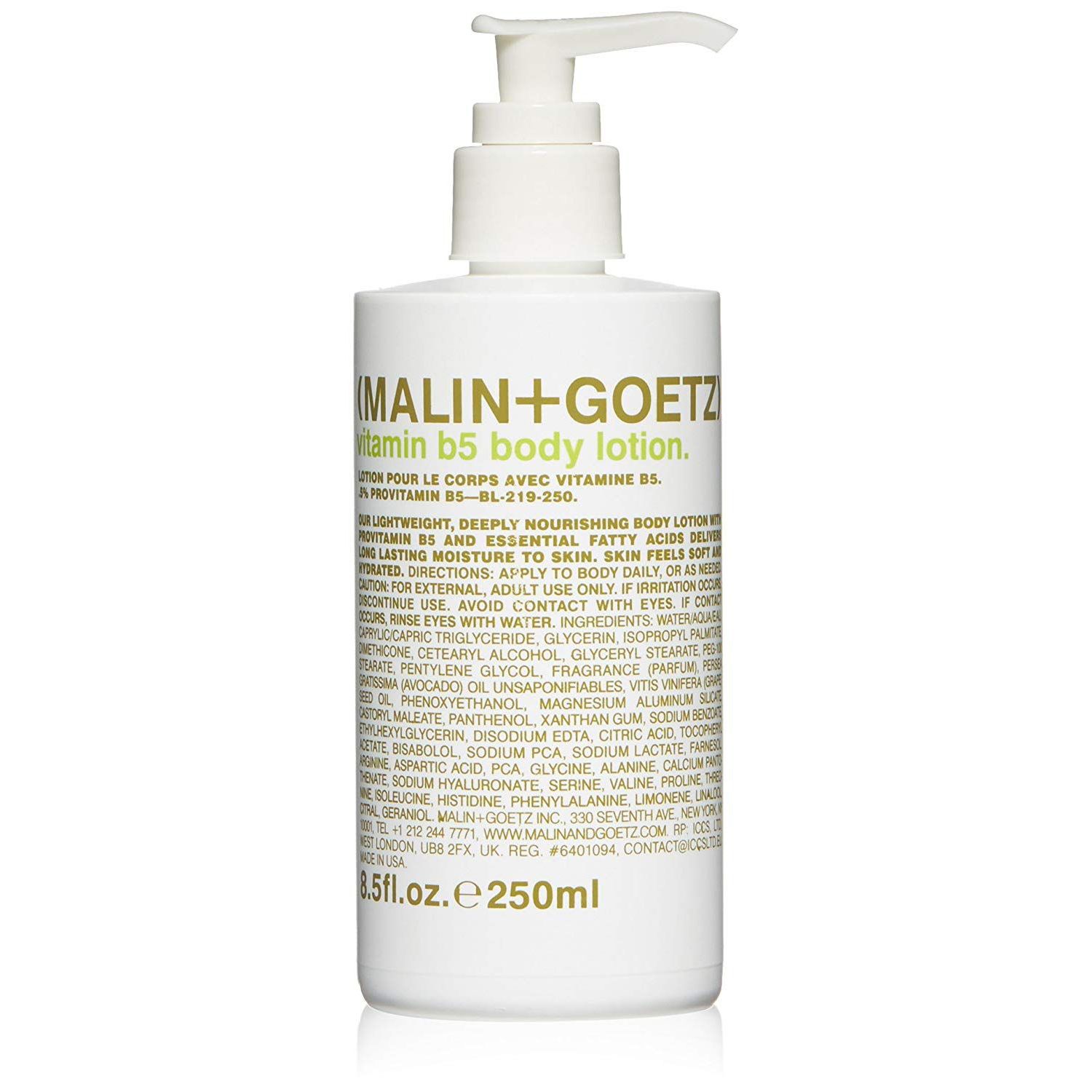 Luxe Body-Lotion
Sometimes a pricier than your usual drugstore lotion is all mom really needs to feel thought of on her special day (oh, and vitamin b5-moisturized).
Rating: 4.5 out of 5 stars, and 21 reviews
Reviews: "Very lightly scented, absorbs easily. Can I say Malin Goetz makes the BEST lotions! Only thing better is their moisturizers, a little thicker and great for dry winter skin. Such a great fragrance!"
Malin + Goetz Vitamin B5 Body Lotion (8.5 Fl Oz), $35, available at Amazon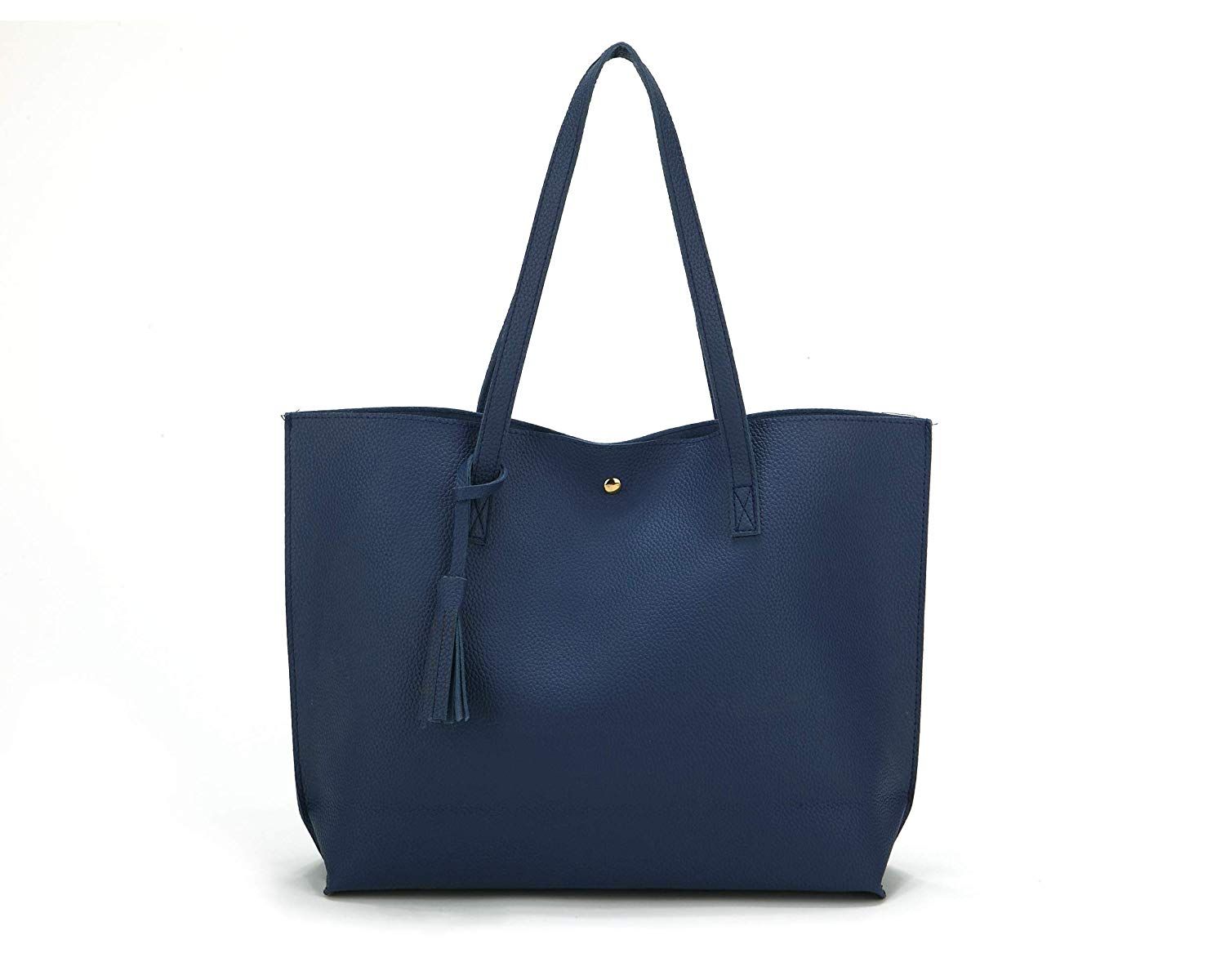 Fashion-Meets-Function Tote
Made from premium quality PU-leather with a soft-pebbled pattern and tassel-accent, this stylish and roomy top-handle bag comes with a magnetic closure for more secure toting.
Rating: 4.3 out of 5 stars, and 377 reviews
Reviews: "This purse is really sturdy. It has reinforced stitching on it. I gave it to my wife to keep in her car for when we go grocery shopping in grocery stores that require you to bring your own bags, like Aldi. It also would make a great purse. It's VERY soft. Which, is very nice. It's soft enough to roll up to save space in our vehicles."
Nodykka Top Handle Tote Bag With Leather Tassel, $14.39, available at Amazon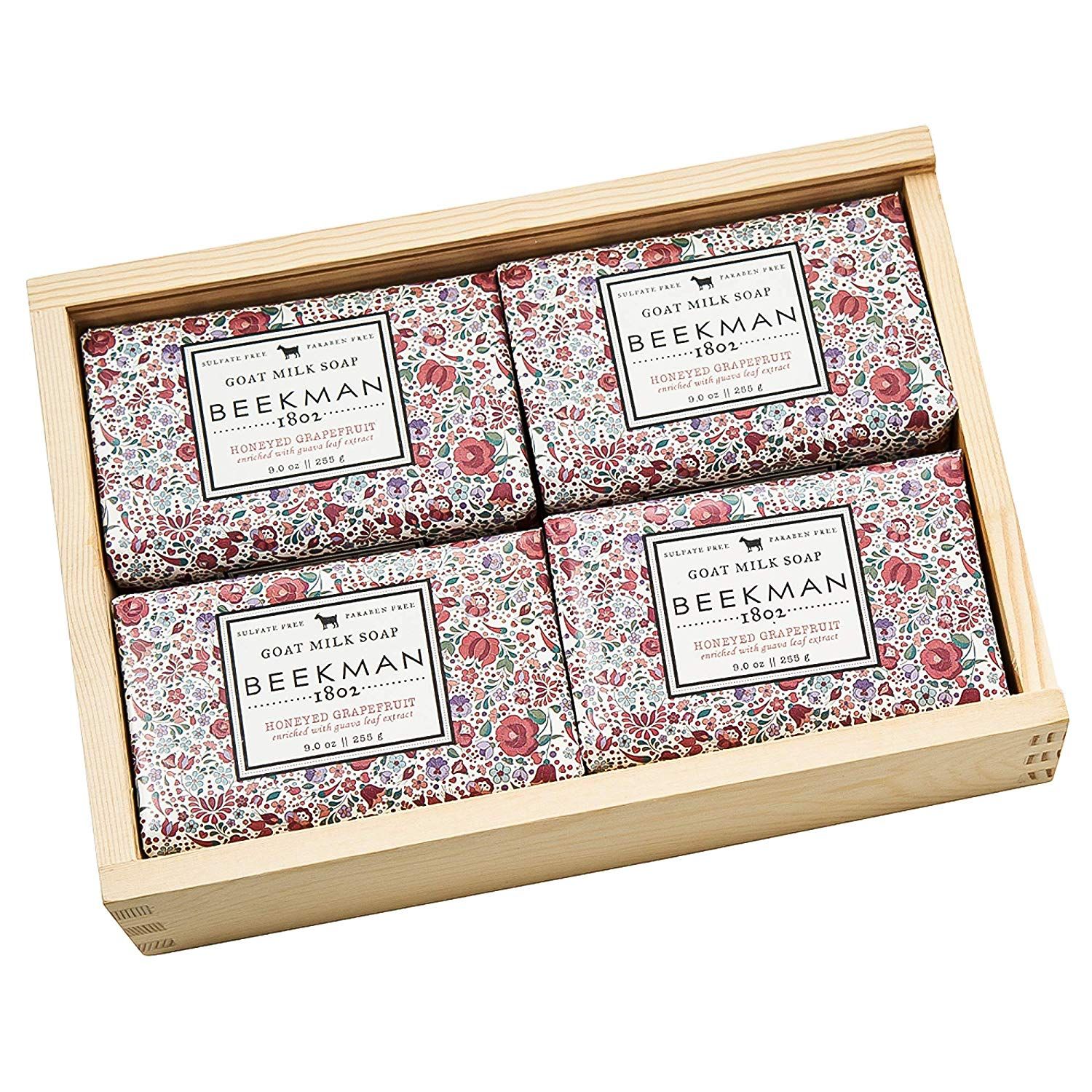 Goat-Milk Soap Gift Set
Mom's only wish after receiving this bespoke box of goat-milk soap? That her walls were papered in its pretty floral packing.
Rating: 4.8 out of 5 stars, and 42 reviews
Review: "I have used Beekman Soap for several years now. Love it. Leaves skin soft, plus the fact it's all natural with none of the things in it that most soaps have. Give it for gifts all the time."
Beekman 1802 Goat Milk Bar Soap Gift Box, Set of 4 (Honeyed Grapefru, $48, available at Amazon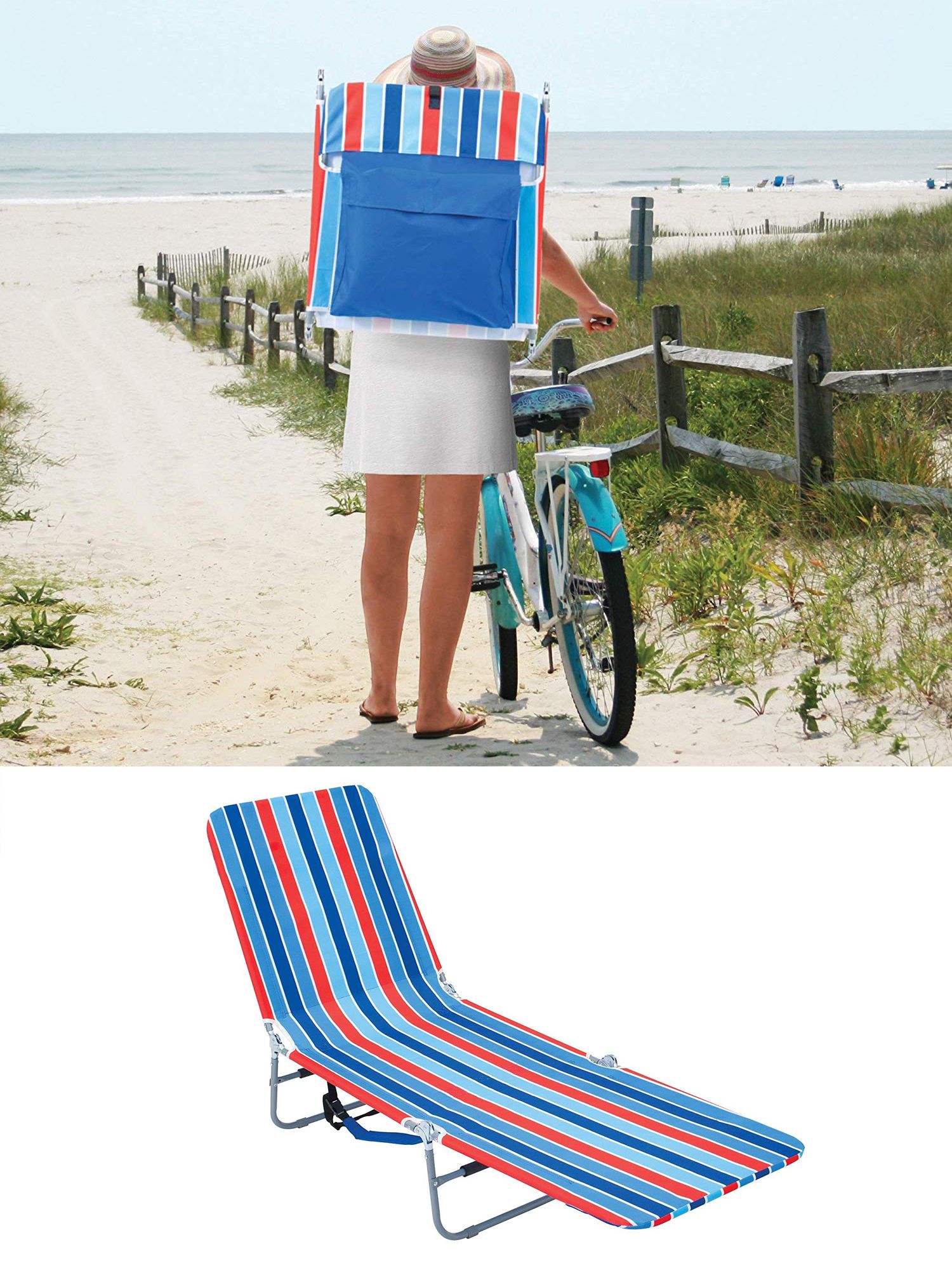 Beach Backpack Lounge Chair
This #1 New Release on Amazon is a fold-up and portable gift that moms will hail their functional summertime saviors.
Rating: 4 out of 5 stars, and 193 reviews
Review: "Great for the beach! I brought a small neck pillow and it worked just fine. I love how portable and convenient this is! My favorite part of the chair is the pouch on the back. It's really very roomy! I was able to fit my neck pillow, magazines, beach towel, phone, and a drink in there. And the colors are very cute! Perfect chair for lounging at the beach. It was easy to position exactly how I wanted it too, and it dries off quickly after I sprayed the sand off when I was done."
RIO Brands Portable Backpack Lounge Chair, $34.64, available at Amazon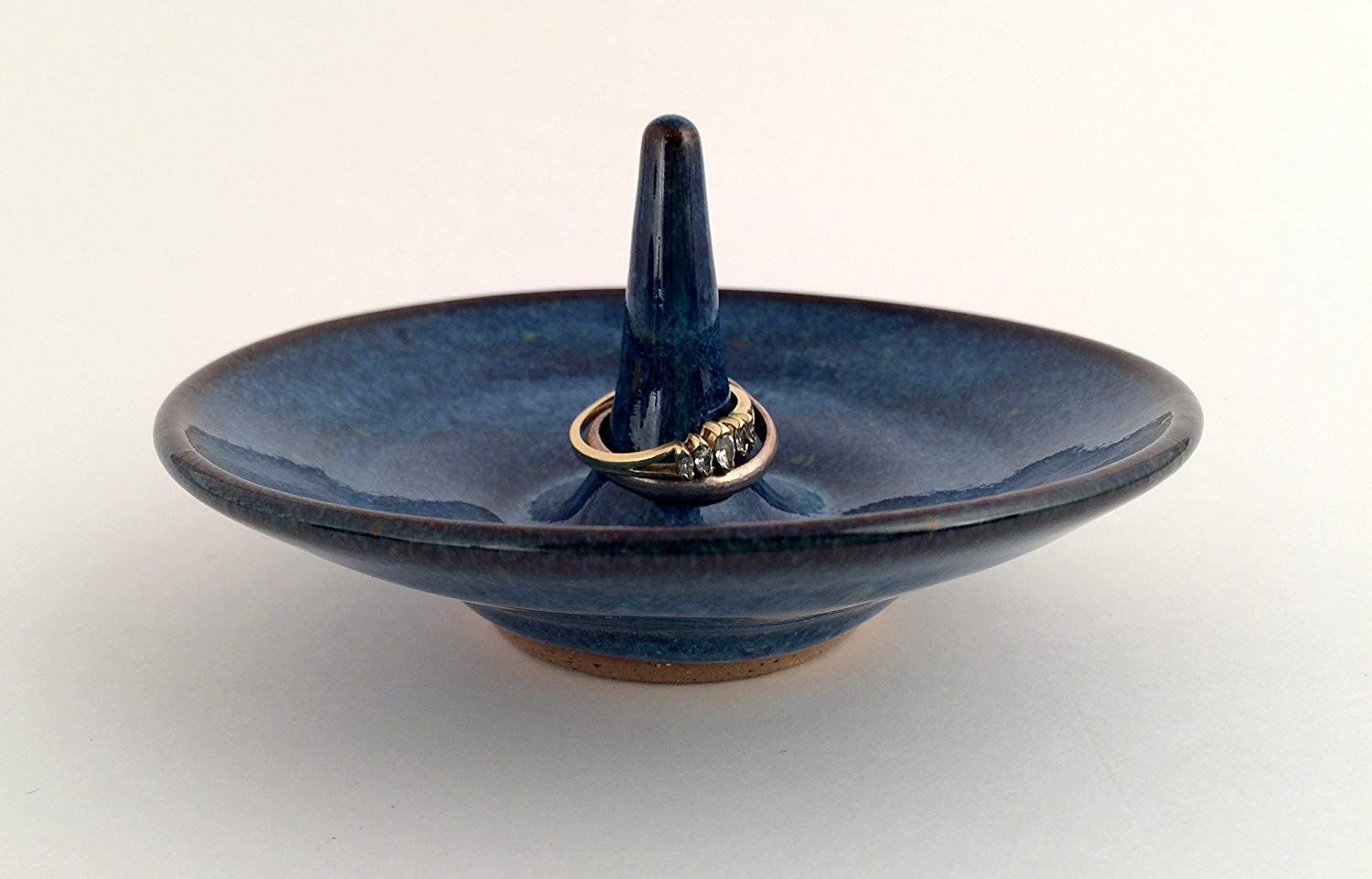 Hand-Thrown Jewelry Holder
Give mom a pretty place to stash her treasures with this beautiful blue-glazed and hand-thrown jewelry holder.
Rating: 4.9 out of 5 stars, and 249 reviews
Review: "Love, Love, Love this product! So beautiful and completely unique looking. Handmade with talent people! Highly recommend. I ordered this as a gift and it comes wrapped in lots of bubble wrap to ensure safe travels in a little brown box! To be honest if I wrapped the box or not I could give the gift just like it is (original packaging). Im giving it as a birthday present and it's something unique and better than a thoughtless gift-card."
JaysClay Handmade Pottery Ring Holder for Jewelry in Blue, $22.95, available at Amazon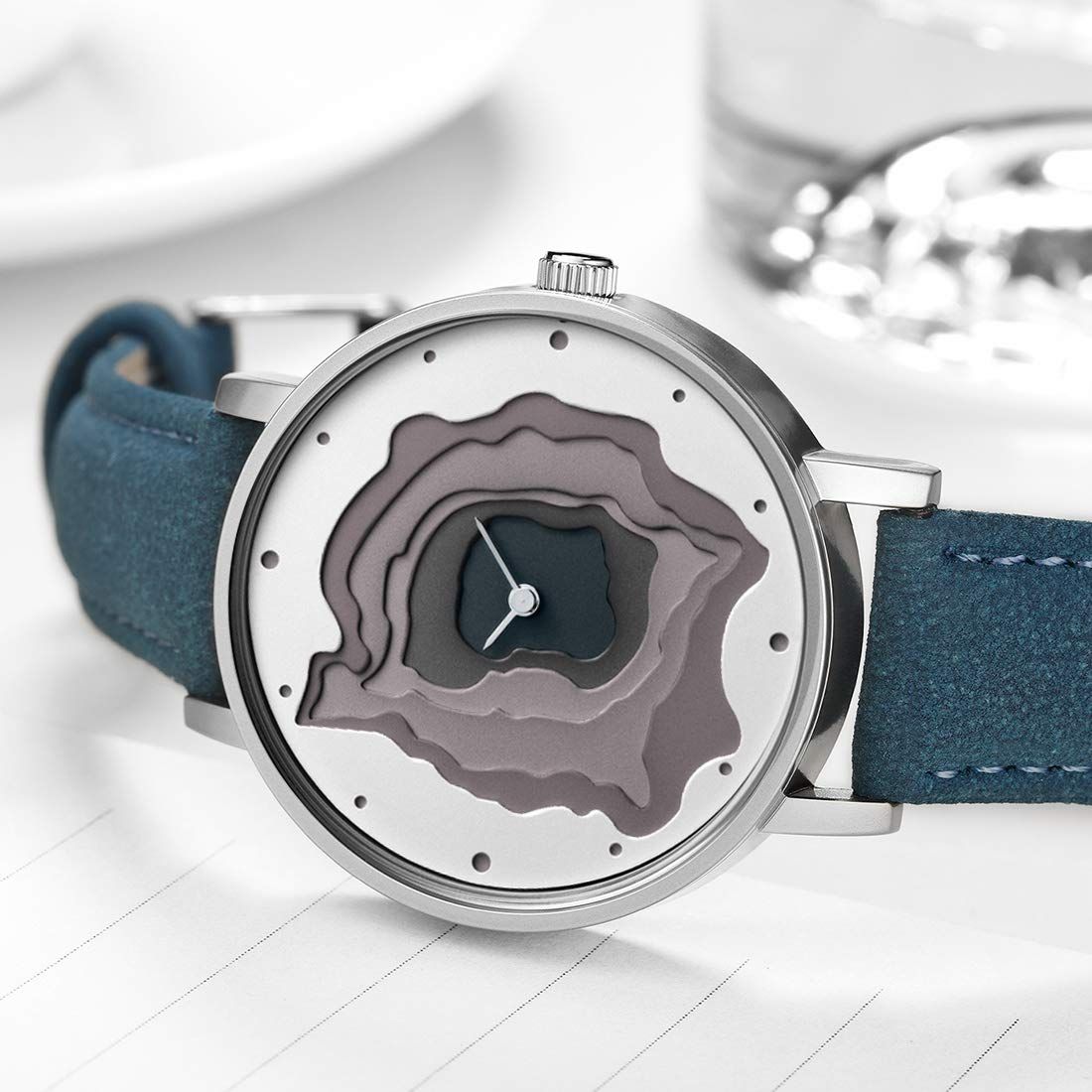 Leather-Banded Geode Watch
This unique accessory features a hollowed-out and geode-layered face that's complimented by a sturdy yet soft leather band.
Rating: 4.3 out of 5 stars, and 30 reviews
Reviews: "This watch looks even better than I hoped. I was a little worried since this is a knock off of more expensive brand, but both the band and watch face look great in person. There are no imperfections, the colors are spot on, and the metal of the watch face looks lux, not overly shiny. I was a little worried that since the hands are so small I might have trouble reading it but I feel like know that I see it in person it's very easy to read still. It's a perfect unique watch that isn't too ostentatious. I have a fairly small wrist and it doesn't feel overpowering."
"I don't know if I can really express how much I love this watch. I'm not a person who wears watches but decided to give it a try. The band is wayyyyyy nicer than I expected for a watch at this price. Its stiffer underneath but feels like micro fiber on top of the strap. Has been keeping time accurately since I set it. And I love the overall look. I'll def buy in other colors."
STARKLING Hollow Quartz Watch With Leather Band, $17.98, available at Amazon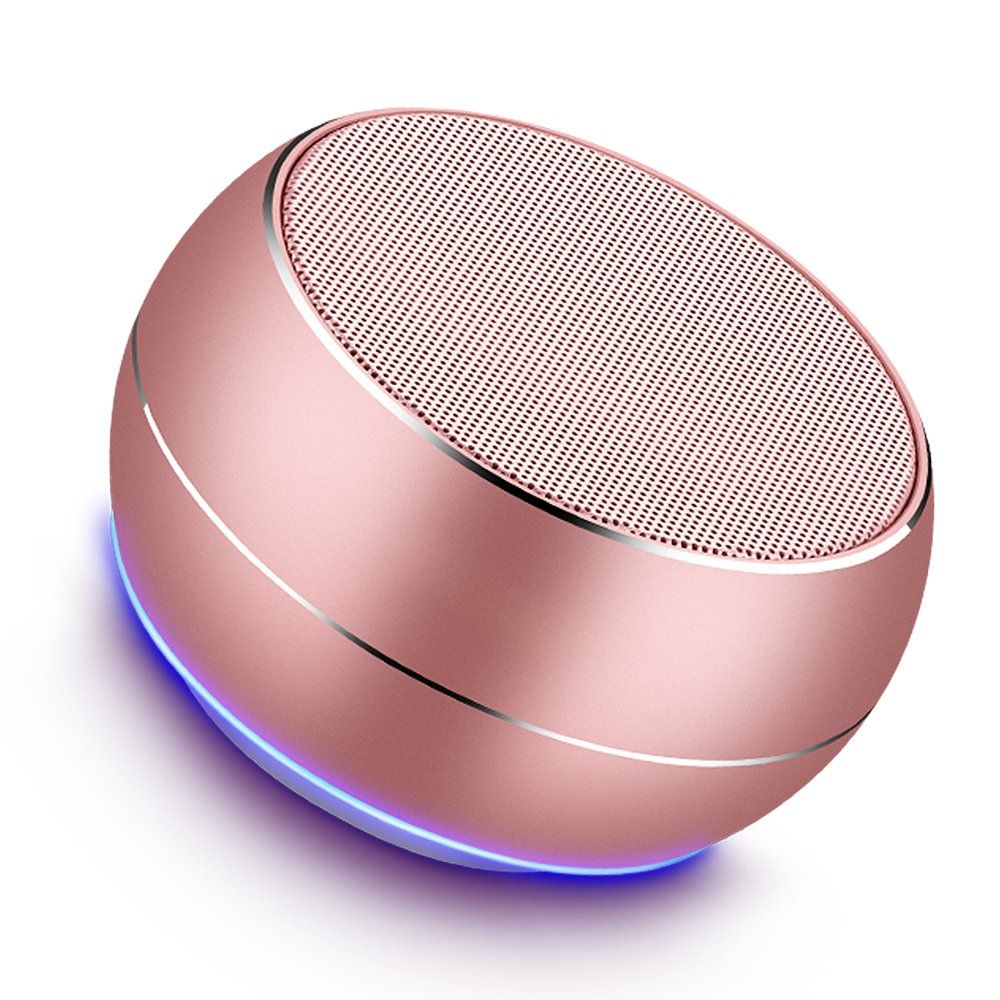 Portable Bluetooth Speaker
This rose-gold tech accessory is equal parts sleek, durable, and LOUD — a.k.a., the mom-trifecta.
Rating: 4.4 out of 5 stars, and 403 reviews
Review: "Love this little speaker. I can obviously connect by Bluetooth and play music from my phone. I can even connect it directly to my old school mp3 player and play music. If a call comes through while it's connected to my phone and I'm listening to music, I can talk to the person directly through the speaker. It is a beautiful rose gold color. It gets pretty loud. I have set the speaker on a desk and on top the fridge, and the bass has even caused the speaker to "jump"/move and it fell off so have to be careful. Even with the fall it took from the fridge, it still works great. Small enough to put in my purse too. I love it. Get one."
NUBWO Portable Bluetooth Speaker (Rose Gold), $18.98, available at Amazon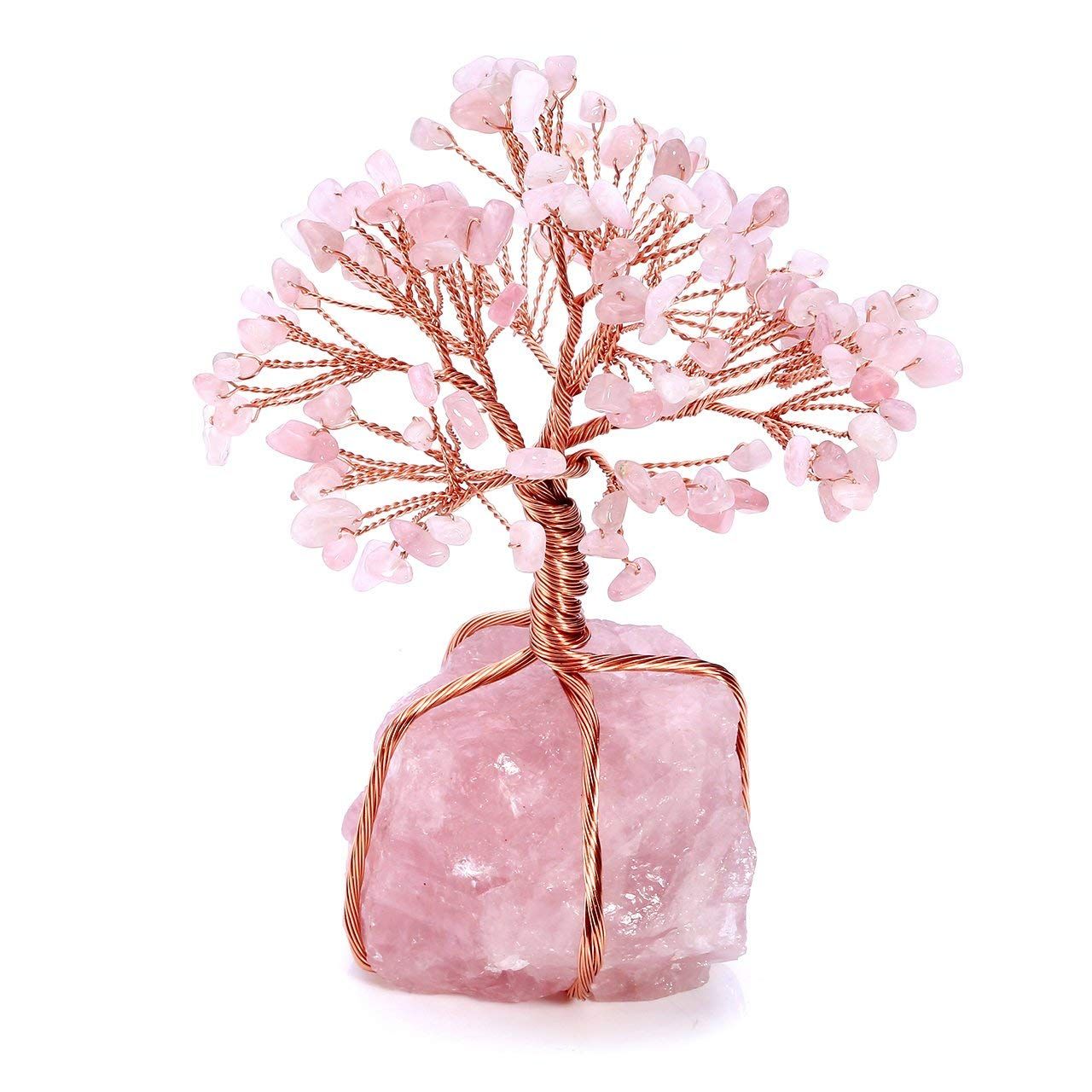 Rose-Quartz Money Tree
Handmade from natural rose-quartz and copper, this luminous money-tree sculpture is intended to bring wealth, good luck, and healing to giftees.
Rating: 4.5 out of 5 stars, and 43 reviews
Reviews: "I love this little rose quartz tree. It's adorable and exceeded my expectations. Perfect for keeping and gifting." and "I picked this gift as a twist between a 'tree of life' my mom and I share a love for and crystals which my step dad collects. He said it gave off positive energy and I liked how I could gift it to both of them. It's pretty heavy, good quality. The base crystal alone was half of my palm, so it's a great size…all in all, I really thought it was beautiful. I will most likely buy another for my home!"
Top Plaza Natural Rose Quartz Money Tree, $29.99, available at Amazon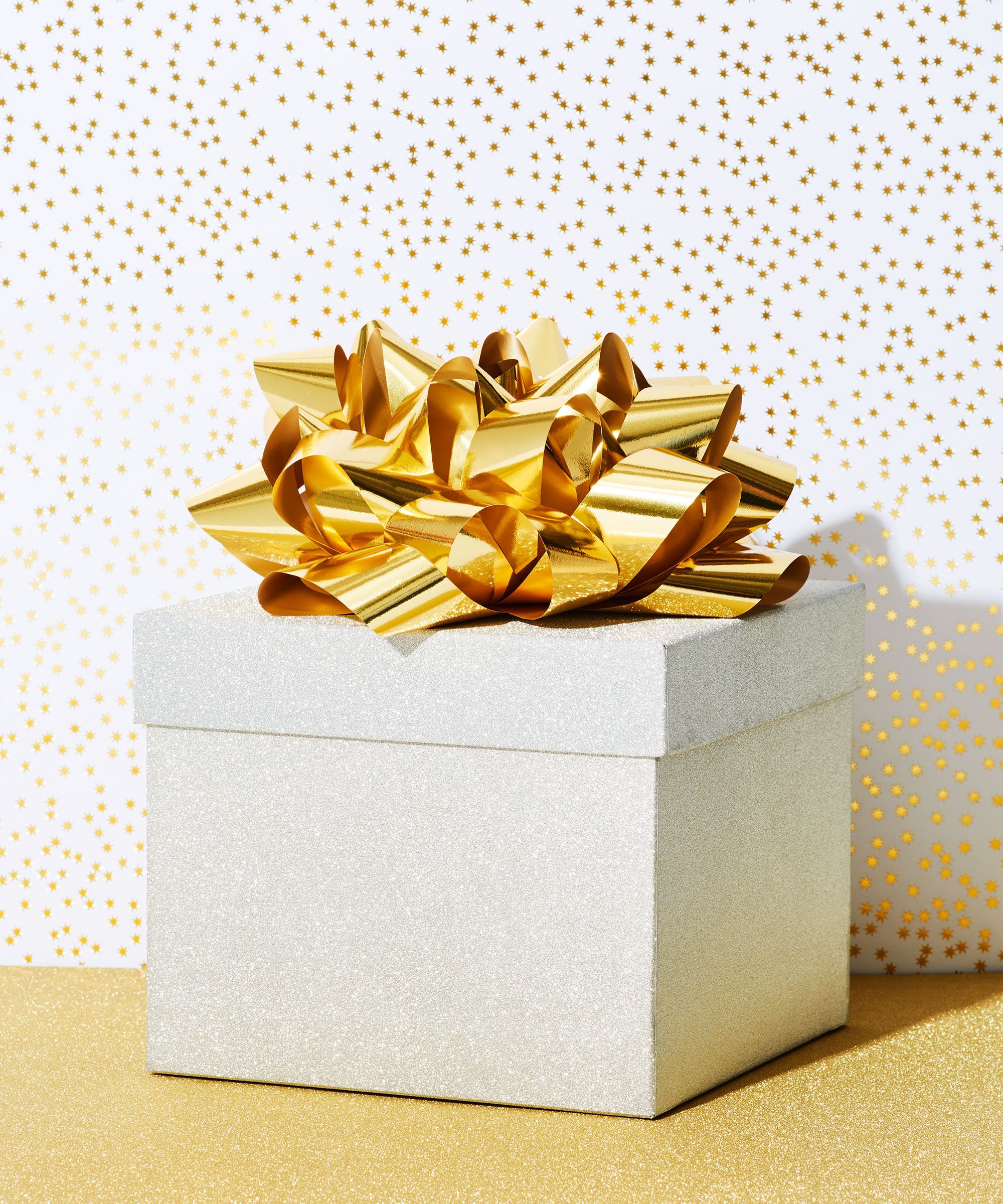 Need more gift ideas for mom?
Shop our curated Mother's Day collection — your mom will love these gifts!
Click HERE to read more from Refinery29


Loading ...