We asked our friends at Copycatted, a product recommendation community for Gen Z, what their network of teens will be shopping when Black Friday hits.
Young women weighed in from Atlanta to Amsterdam, via Instagram DM (obviously) and email (how old school!) to tell us what they've deemed worthy to not only shop on sale, but also wake up early for — a real commitment when you're on school break.
One bargain enthusiast said she's already "put an alarm in my phone for first thing Friday morning so I'll be ready for the sweet, sweet deals." Those deals include everything from timeless classics like Dr. Martens and Levi's jeans, to of-the-moment investments like Harry Styles merch and Spice Girls platforms. Oh, and lots and lots of Glossier.
Here's what else they'll be snapping up on the biggest spending event of the year.
Casey Lewis is an editor and digital strategist who's obsessed with youth culture, as evidenced by Copycatted, a shopping community for Gen Z, and @thankyouatoosa, her ode to teen magazines.
Promote your product line on a page similar to this. Contact matt at oyetimes.com for more details.
​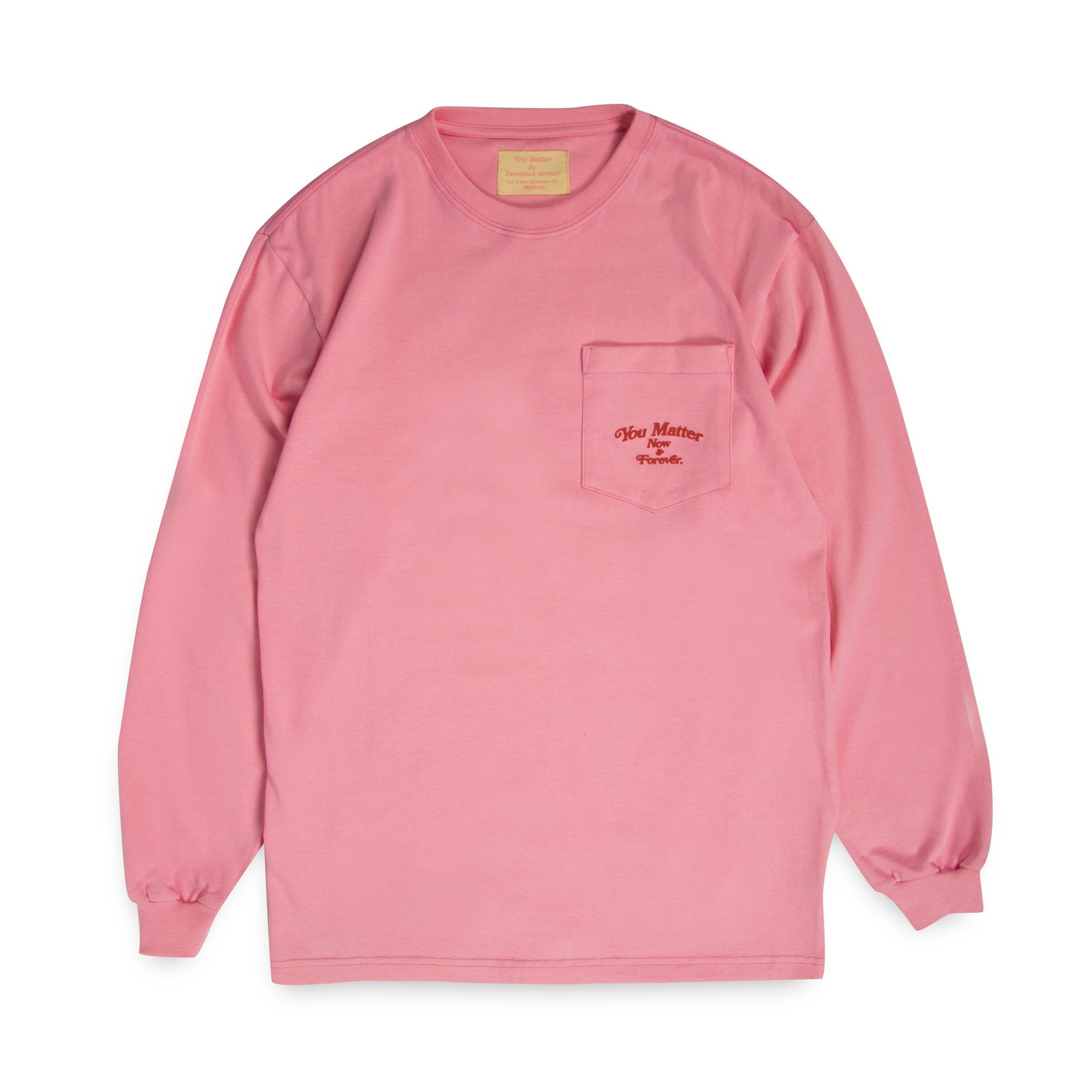 Demetrius Harmon's You Matter line
Jill Young, 21
Crowds, traffic, and vicious mothers demanding to speak to a manager are among my personal list of things that I generally want to avoid after an intensive day of cooking and small talk with politically-heated relatives. As a result, traditional Black Friday shopping is not exactly my idea of a good time. However, an evening with my laptop and a glass of wine definitely is — therefore Black Friday online shopping is definitely in my plans. I'm a big fan of Demetrius Harmon's You Matter line, and his recent tweets about a merch drop on Black Friday had me setting reminders on my calendar. I already own a hoodie, and not only is it incredibly cozy, but it has embroidered positive messages on it that I deeply appreciate, especially when I'm feeling sad or anxious.
Demetrius Harmon You Matter Now & Forever Long Sleeve T-Shirt – Pink Starburst, $, available at Demetrius Harmon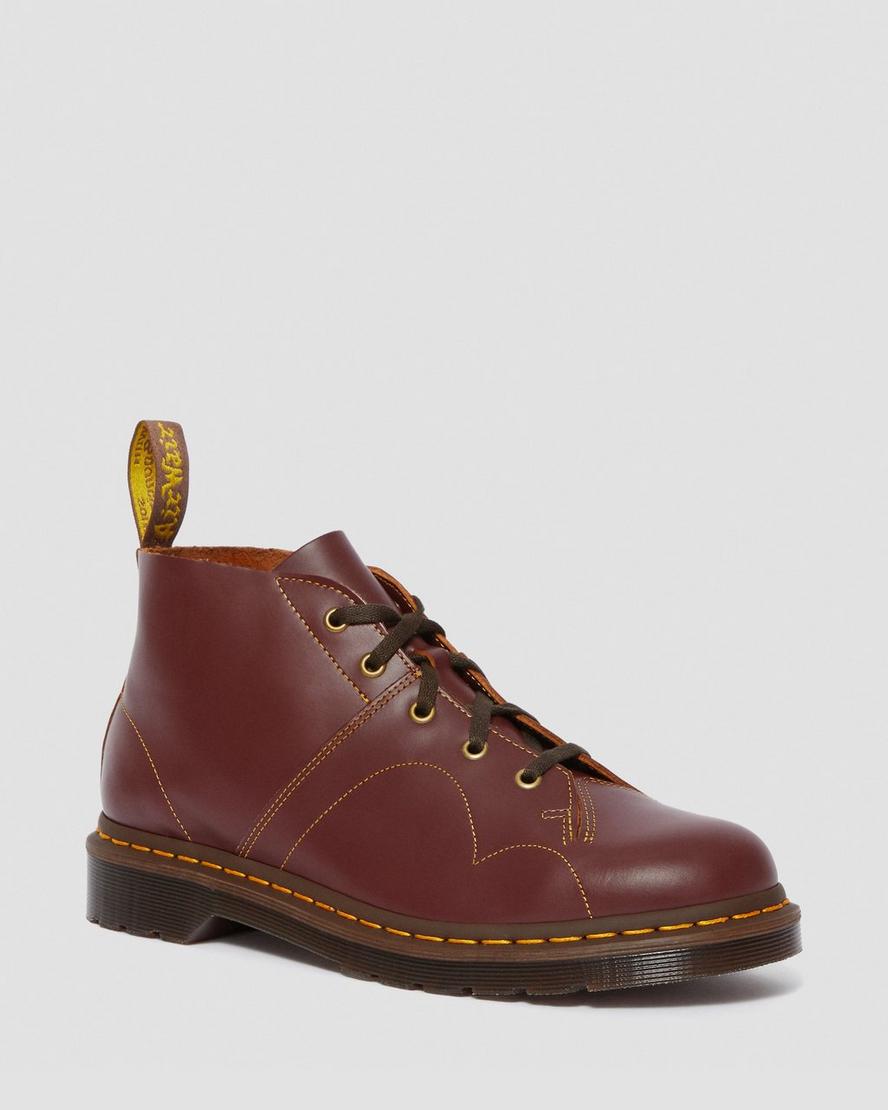 Jill Young, 21
I'm planning on buying a new pair of Doc Martens boots. I have one pair of boots that I bought in high school and love to death, but unfortunately, my feet have grown since then (second puberty??) and I cannot wear my boots without experiencing much toe pain. I'm especially eyeing this pair because they're an interesting twist on the classic boot look without being too tall or too much to lace up. I'm gonna be sure to check out Gap, too. They have some truly amazing sales and I've gotten great pieces, from timeless jeans to fun exercise clothes, by taking advantage of those deals. I'm on the lookout for flannels and good solid-colored audition tops so we'll see how it goes.
26 reviews, Dr Martens Church Vintage Smooth, $, available at DR MARTENS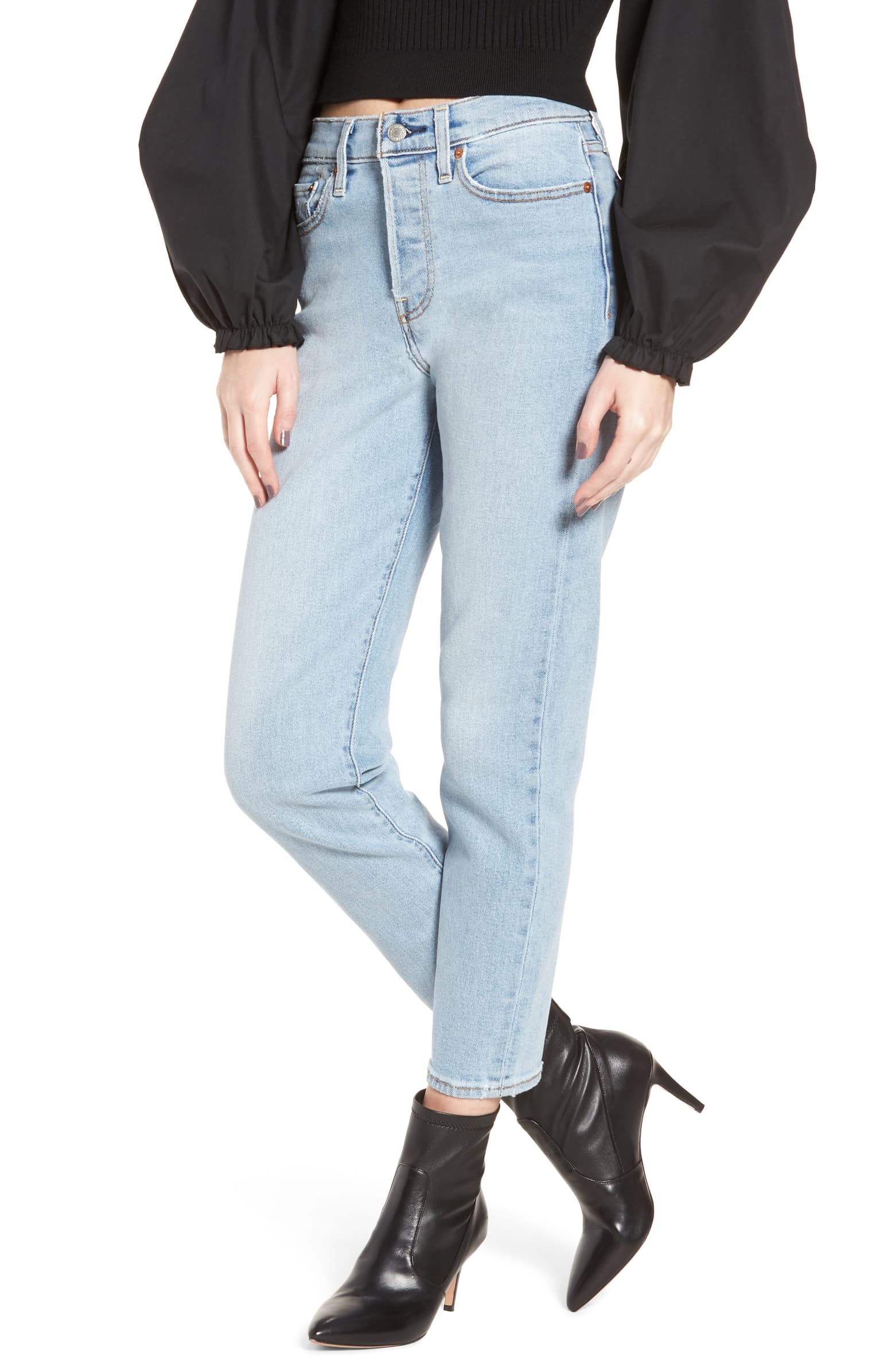 Patsy Daum, 16
Although all pairs of denim may look similar from afar, they all have distinct features that make them stand out. I think we can all agree with the idea that searching for the perfect jeans is a struggle, as the definition of perfect means something different for everyone. For me, this pair is exactly what I am looking for. I love the light wash of the material and the fact they are high waisted is what really makes me love them so much. There is nothing quite like the satisfaction of finding the perfect jeans since denim is such a closet staple.
Levi's Wedgie Icon Fit High Waist Crop Jeans, $, available at Nordstrom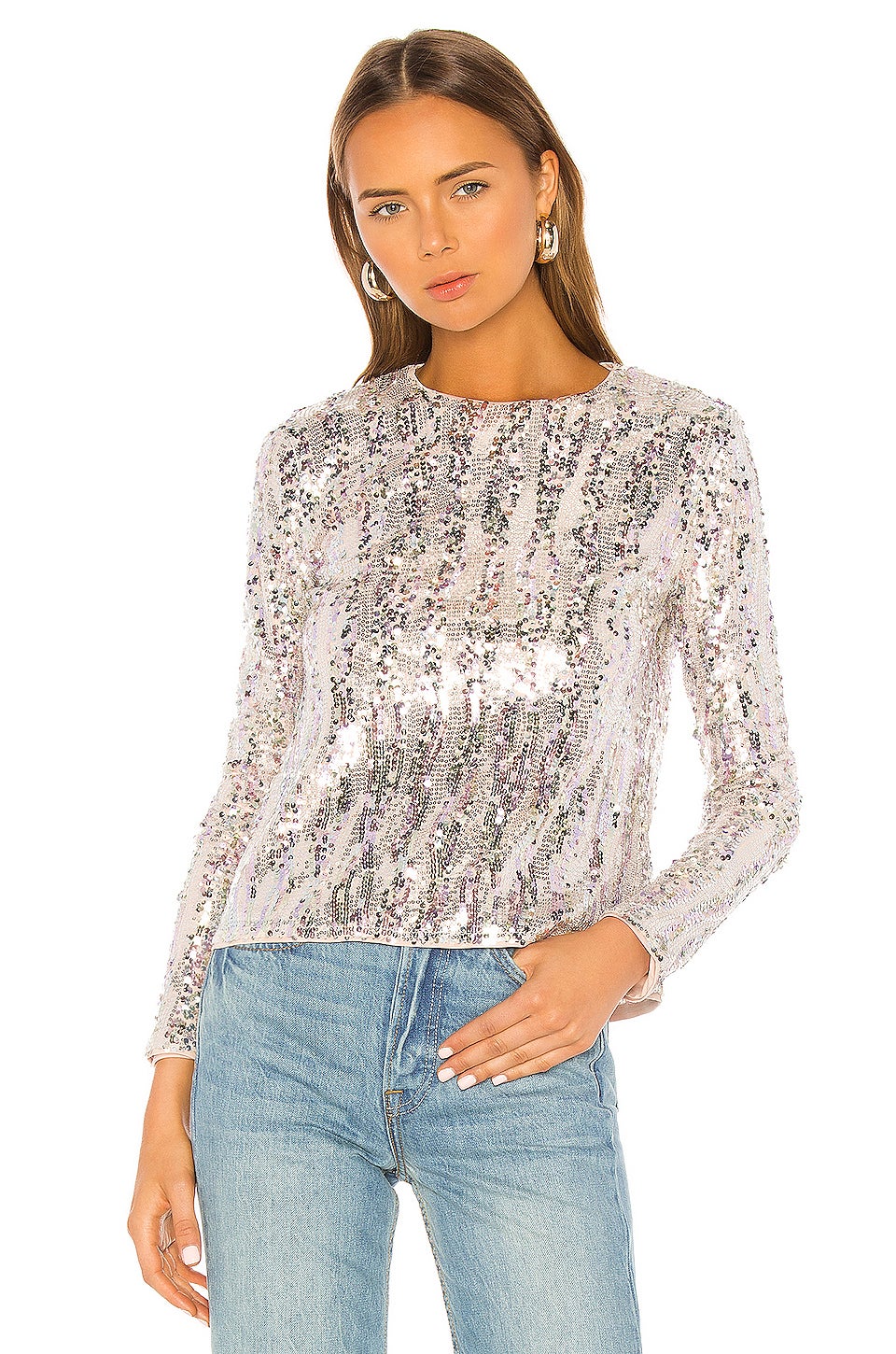 Patsy Daum, 16
Since the holiday season is upon us, and I am inevitably in need of the perfect holiday outfit. This silver sequin top from Majorelle is great because it is definitely festive but nondenominational as well. It is also suitable for any occasion since silver is great for any time of year. I definitely picture myself wearing these with a nice pair of white or blue jeans depending on the formalness of the event I plan to wear it at. When Black Friday finally arrives, this will definitely be the first thing I purchase as I know there is always room for a little sparkle in your wardrobe.
Majorelle Christiana Top, $, available at Revolve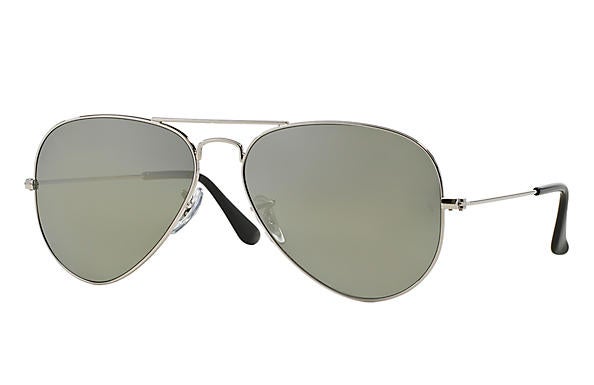 Patsy Daum, 16
These sunglasses are just classic. You really can't go wrong with a pair of Ray-Bans. They are polarized, so you don't have to worry about exposing your eyes to sun damage. They are great for when you are pretending to be a celebrity who is trying not to get recognized ("Please no autographs").
Ray-Ban Aviator Classic, $, available at Ray-Ban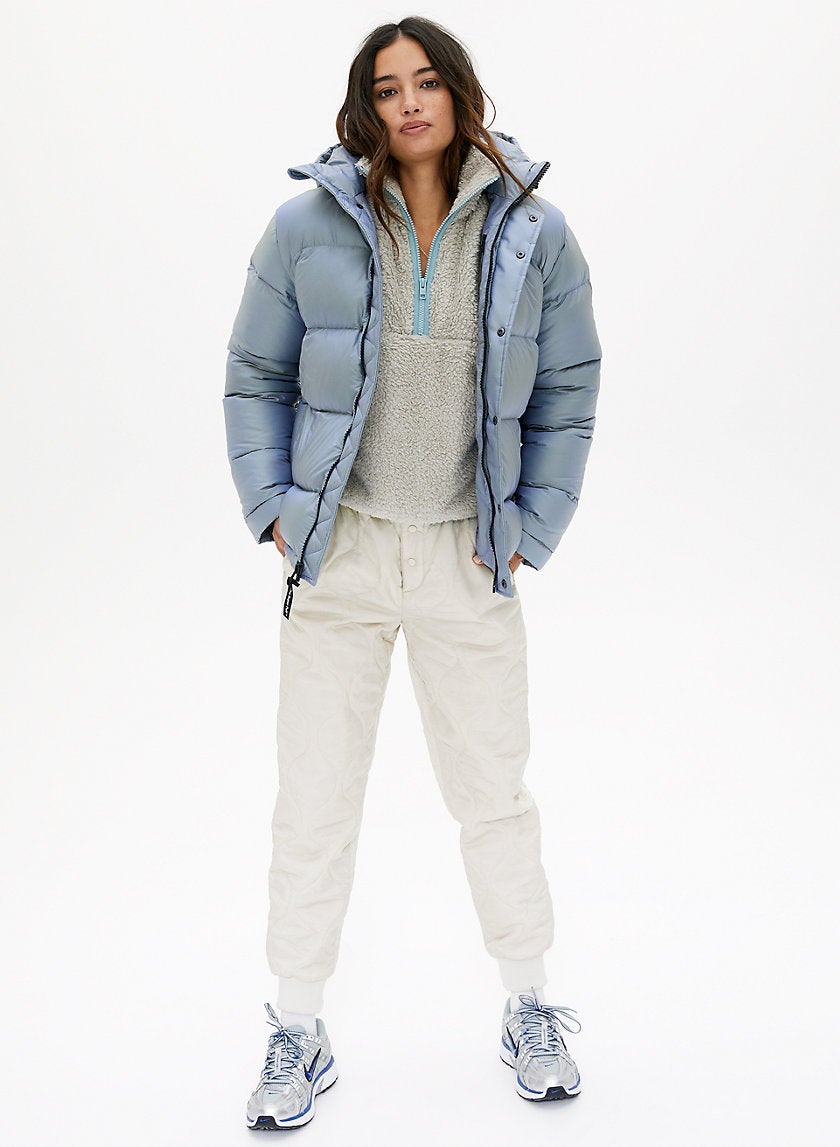 Emma Childs, 21
The current status of my jacket collection is absolutely abysmal. I've been layering with sweaters and a light jacket lately and that just is not cutting it anymore, so I've been on the hunt for some proper outerwear. And at long last, I've found her: The Aritzia Superpuff in Iridescent Glacier. This puffer is engineered to keep the wearer warm and toasty, and its subtle shine is the perfect element to add some edge to any outfit. Also, Hunter Schafer has this jacket and as soon as I saw it on them, I knew I had to grab it as well. The price is a bit out of my normal "I can rationalize this…" zone so my best bet is to wait a few weeks and then pounce on it for Aritzia's Black Friday/Cyber Monday sale! I put an alarm in my phone for first thing Friday morning. I'll be ready for the sweet, sweet deals.
TNA The Super Puff, $, available at Aritzia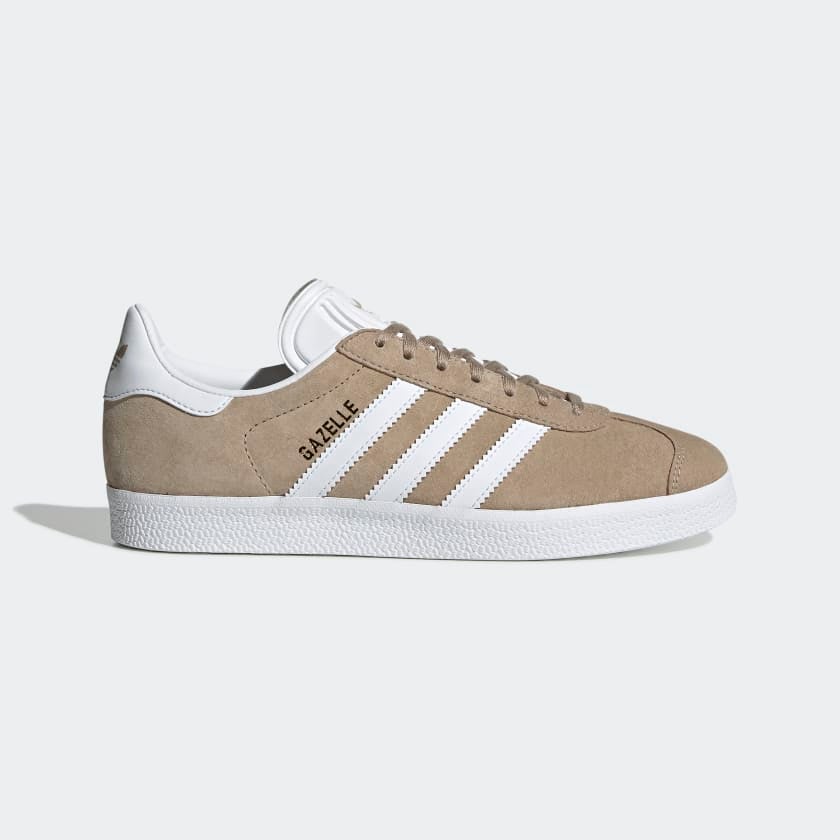 Mikayla Baiocchi, 24
Adidas sneakers! I love Adidas for too many reasons…I feel like every sneaker they make is such a fashion statement. Most can go with any outfit and all will step it up to the next level. I am desperate to get my hands on these Gazelles. Color-wise, I am really into the tan ones. I'm also eyeing perfumes at Sephora. I am always in the market for a new perfume and am currently trying to build up my "collection." Some I have been eyeing lately include Commodity Gold, Viktor&Rolf Flowerbomb, and Dior Hypnotic Poison—anything filled with vanilla, really!
Adidas Gazelle Shoes, $, available at Adidas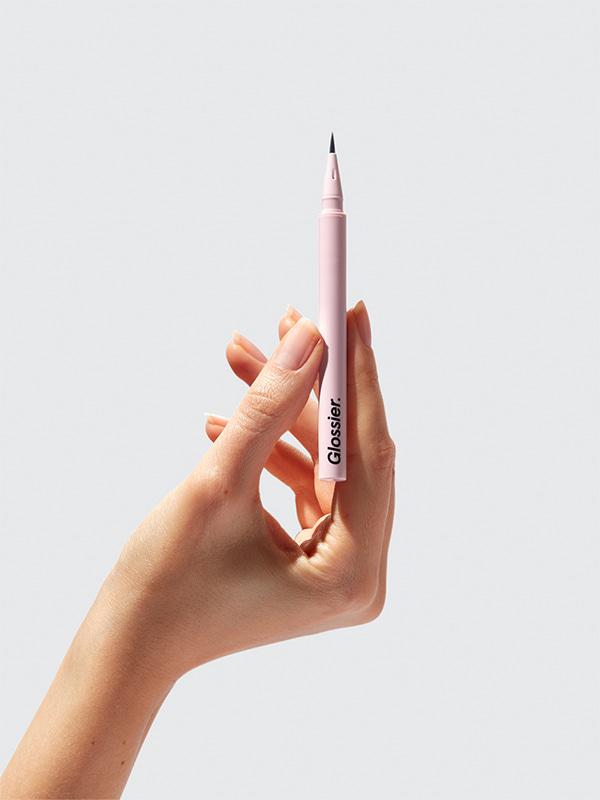 Sarah Isenberg, 21
Definitely Glossier. I want to try Futuredew and Pro Tip. And Mejuri! They have these tiny gold hoops I've been wanting FOREVER. Also, I hope Lisa Say Gah has a good sale because I just saw that they're going to be stocking the new Susan Alexandra bag I've had my eye on!
Glossier Pro Tip, $, available at Glossier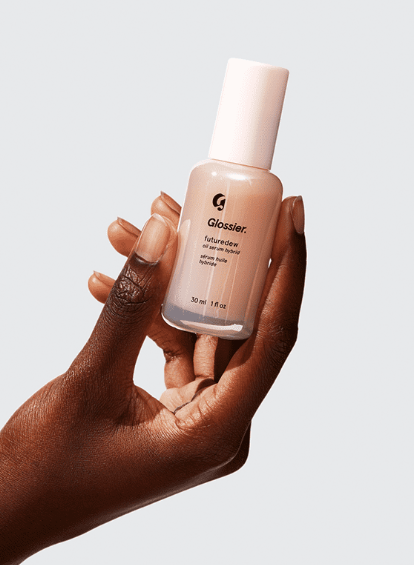 Soumya Jhaveri, 18
I'm going to be shopping from Glossier on Black Friday to take advantage of their one sale of the year (20% off!). I'm planning on trying out the Futuredew because it gets really cold where I live and my skin gets super dry. I'm also excited to pick up a Lidstar in Cub (a gorgeous reddish color) because I fell in love with the barely-there look it provides when I used my friend's a few weeks ago. I bought the Colorslide in Disaster Class, a deep red, last week, and I think the Lidstar will look stunning with it!
Glossier Futuredew, $, available at Glossier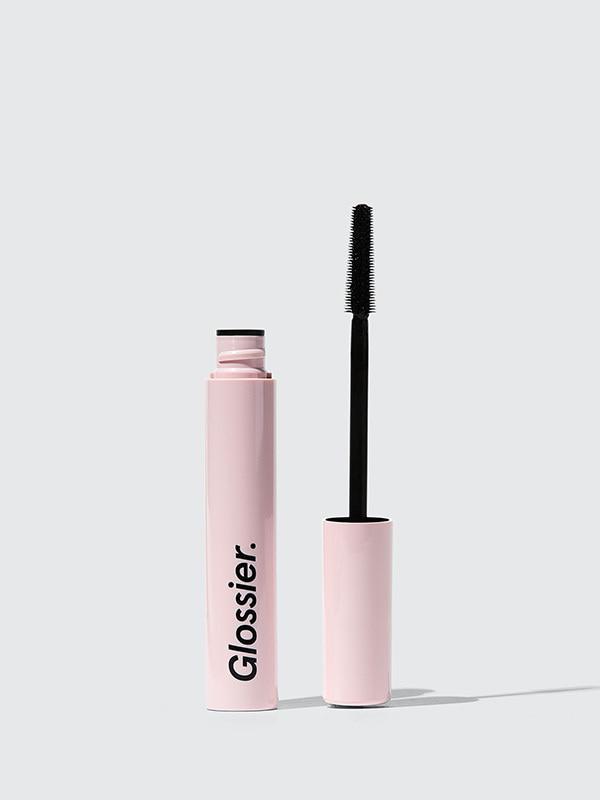 Sylvia Bueltel, 22
I'm super excited for Glossier's Black Friday deals. I'm going to stock up on all my favorites: Priming Moisturizer Rich, Lash Slick, Boy Brow—all items that I actually cannot feel like a human without. There are also a few new items that I haven't had the chance to try out, like Browflick and Protip.
Glossier Lash Slick, $, available at Glossier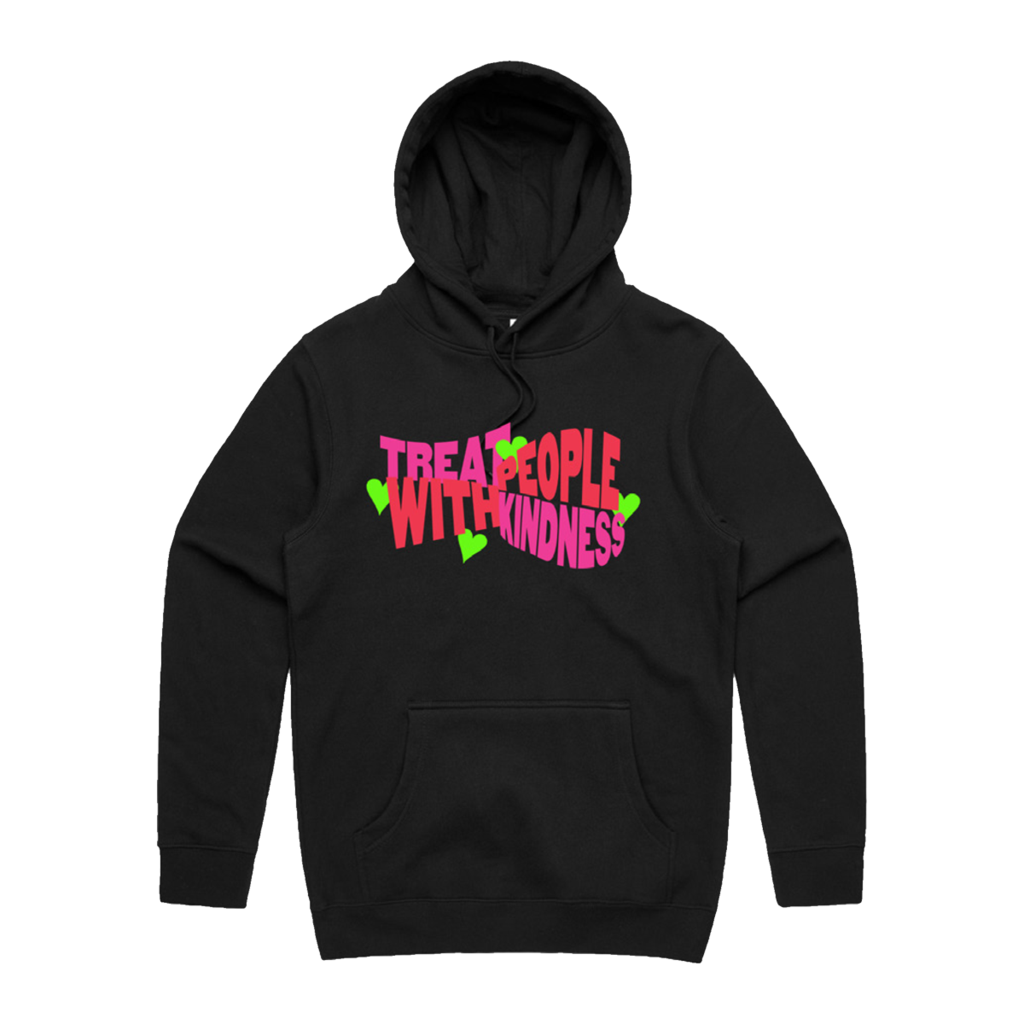 Sylvia Bueltel, 22
I'm DEFINITELY going to keep an eye out for Harry Styles' merch. I've been wanting to buy the Treat People With Kindness hoodie for a whole year now, but never went all in because it's pretty pricey for a hoodie. I'll also do some casual Cyber Monday shopping for a new pair of heeled boots since I've worn mine down A LOT over the past few years. My go-to is Aldo, because they're a brand I can trust for quality with reasonable prices.
Harry Styles Treat People With Kindness Puff Ink Hoodie, $, available at Shop Harry Styles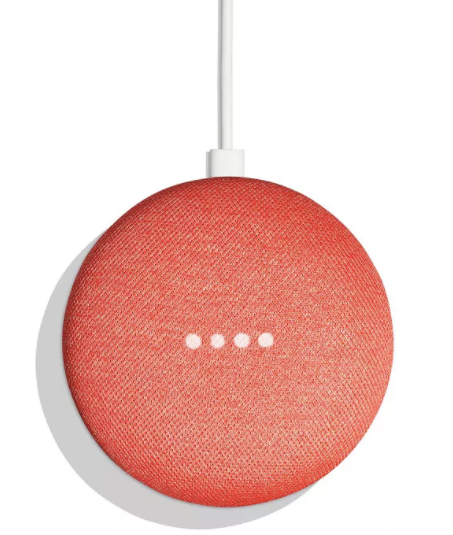 Google Home Mini
Georgia Freyer, 16
I'm looking forward to tech deals from big retailers like Walmart and Amazon. Specifically, I'm tracking the Google Home Mini right now. I'd love to pick one up for my room, especially so I can to jam out to music and listen to podcasts while I'm doing my makeup.
Google Google Home Mini, $, available at Target

Fenty Gloss Bomb
Georgia Freyer, 16
I'm excited about the beauty sales all over the internet. I'm always on the market for a new lip gloss and I'm excited to stock up on Fenty Beauty's Gloss Bomb Universal Lip Luminizer and Glossier's new lip gloss in red since I've been seeing the glossy lip make a comeback over the last few years.
Fenty Beauty By Rihanna Gloss Bomb Universal Lip Luminizer, $, available at Sephora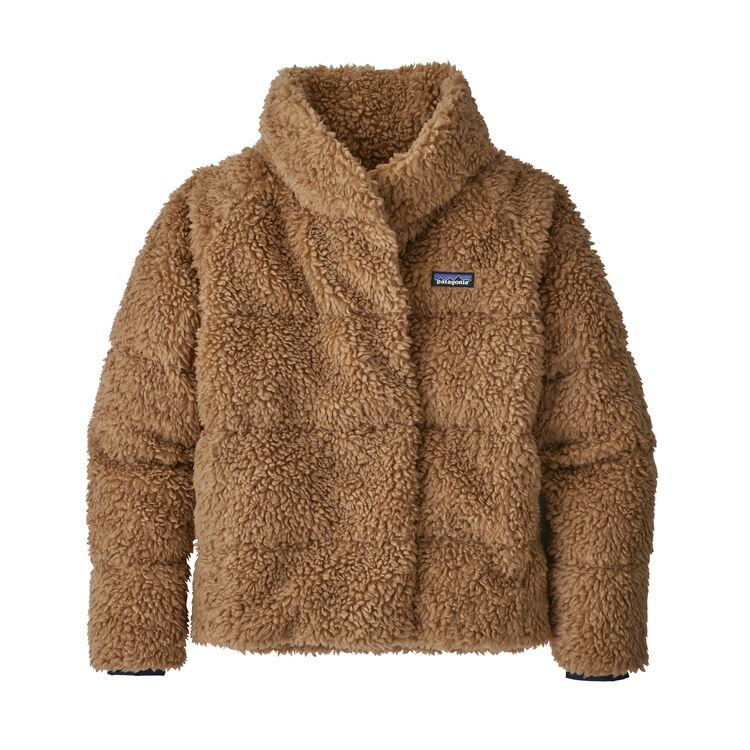 Holly Acker, 18
Something that I'm eyeing as Black Friday rolls around is fuzzy jackets, particularly from Patagonia and North Face. With cold weather already here, I need something to keep me warm. I've seen these jackets on everyone for the past few years and I always envy those wearing them because they seem so warm and cozy! This year, I hope to join them and get a fuzzy jacket of my own.
Patagonia Recycled High Pile Fleece Down Jacket, $, available at Patagonia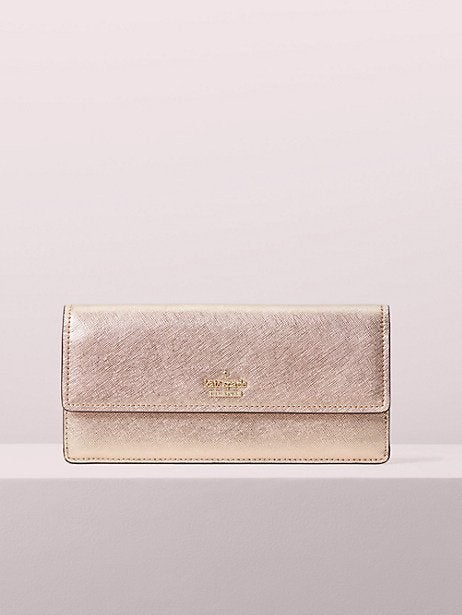 Athena Moore, 21
The Black Friday sale I always look forward to is the Kate Spade sale. Technically the exact date is a surprise but it's always very close to Black Friday. [Editor's note: It's happening now through December 10.) They have handbags, wallets, and jewelry at dirt cheap prices! I love their Grand Street line especially.
Kate Spade Cameron Street Alli, $, available at kate spade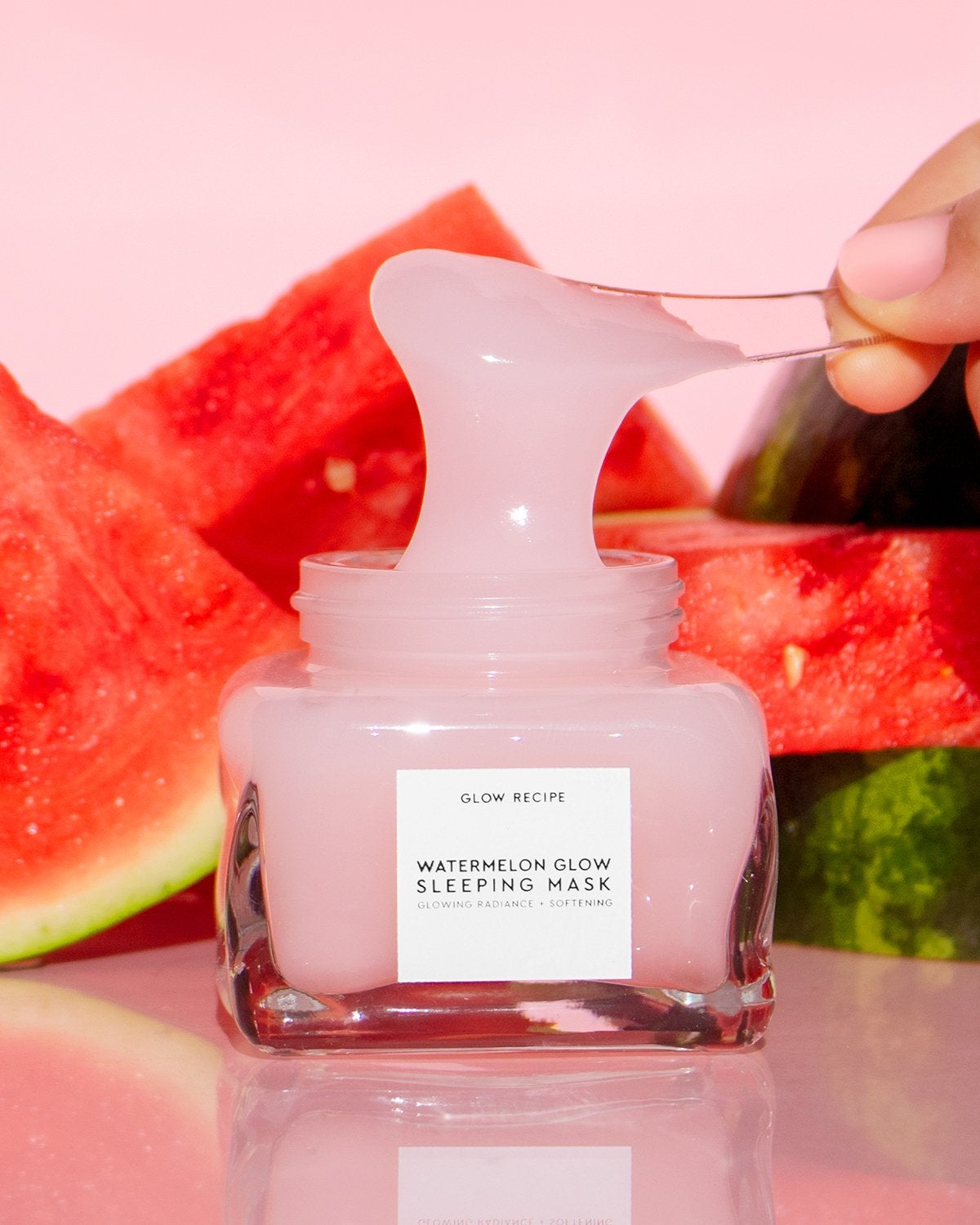 Athena Moore, 21
I'm hoping Glow Recipe has a Black Friday sale, because I really want to try out their Avocado Melt Sleeping Mask and I need to re-up on my Watermelon Glow Sleeping Mask. Also, Levi's. I'm always on the lookout for 721s and 501s and anything embroidered.
Glow Recipe Watermelon Glow Sleeping Mask, $, available at Sephora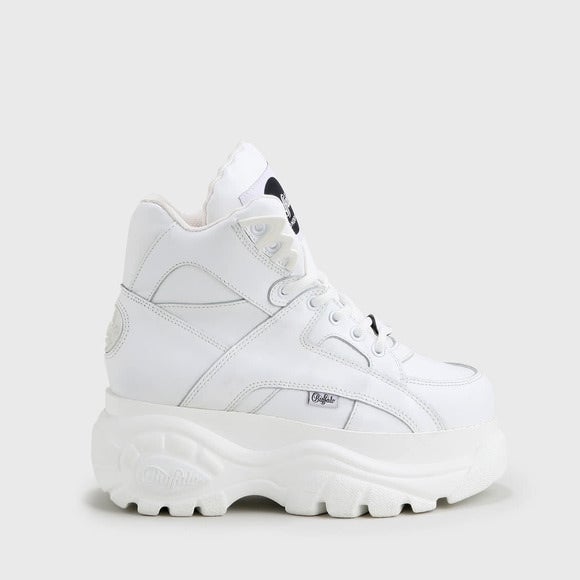 Wen, 20
I've been eyeing Buffalo Classic Lace-Up Boot in Nappa Leather White for the longest time, especially since I'm in dire need to be just a little bit taller. I'm hoping to cop a pair of these 6cm platforms during Black Friday/Cyber Monday sales since they do come with a hefty price tag. Just something to really elevate my style and allow me to stomp around the city through the rain puddles. If you're like me and live in a city that rains all the time, these are perfect. The leather exterior allows a quick clean-up and hassle-free maintenance, and the padded sneaker interior hugs your feet and keeps you comfortable while you're running errands.
Buffalo Classic Lace-up Boot nappa leather white, $, available at Buffalo
Click HERE to read more from Refinery29


Loading ...