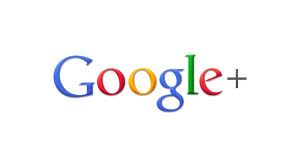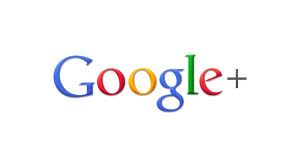 Google+, or Google Plus, is out but only for testing by invitation only. While the world's biggest and most dominate search engine has more than its share of the search market, its forays into other business areas like social networking have proven so far to be dismal failures. Google's Buzz didn't really generate any buzz.
Well, the Internet giant is back and according to reports, with an approach to social networking which indicates they may have learned their lesson. Unseating Facebook as the number one social networking site may be a daunting challenge if not just impossible one but the new buzz about Google+ is positive. It isn't perfect; there are still some kinks, but the reviews do have the experts saying positive things about this "next best thing".
"Circles" has captured a lot of attention and I can see why. Google has managed to present a visual solution to the problem of organising one's family, friends, colleagues and what not so as to easily and "visually" see just who belongs to what group or circle of friends. While security is available in all sites; mistakes have been made sometimes with amusing and catastrophic results. A 16 year old girl in Australia uses Facebook to invite her classmates to a party at her parents' house. Ah, she forgets to make the invitation private. Two hundred thousand people sign up to come to the party. (see Jess Cooper's Sweet 16 party: 200,000 guests Oye! Times, Mar 15/2011)

The idea with Circles is just that: You see circles and drag and drop people into them. – I not sure what you see as your "circle of friends" climbs into the hundreds. – The reviewers say this visualization of your groups seems to be good.
Along with this development, Google has other changes coming down the pipe. Gmail is getting a redesign (PCMag). The calendar has been improved. And Google+ Hangouts may just give Skype a run for its money. PCWorld says: Google+ Hangouts can hold 10 people in the same video chat room simultaneously. While Skype 5.0 Beta 2 can do the same, video conferencing on Skype requires a Premium membership that ranges from $4.49 to $8.99 per month. PCWorld goes on to point out that with Skype being purchased by Microsoft, it will probably remain more Windows-centric while Google is not discriminating against any OS.
Uploaded by CNETTV on Jun 30, 2011
First Look at Google's Facebook killer, Google+
Rafe Needleman looks into Google's latest social experiment, Google+, and how it's better–and worse–than Facebook.
Will Google+ make the grade? Only time will tell. At the moment, some tech mags like DigitalTrends are calculating that people in general don't like change. Unless the public gets a really, really compelling reason to change, inertia will more than likely see them sticking with what they already have, namely Facebook. The mag goes on to discuss Microsoft's Office 365 saying that considering Microsoft's clout, Google Apps may in the long run flounder. Well, who knows? Only time will tell.
References
Wikipedia: Google+
Google+ is a social networking service operated by Google. The service launched on June 28, 2011, in an invite-only testing phase. The following day, existing users were allowed to invite friends to the service to create their own accounts. However, this was quickly suspended in a day after there was "insane demand" for accounts. Currently users younger than 18 years are not able to use the service, even if they are invited by other Google+ users.[2]
Google+ will be built as a layer that not only integrates different Google social services, such as Google Profiles and Google Buzz, but also introduces many new features including Circles, Hangouts, Sparks and Huddles. It has been said that this is Google's biggest attempt to rival the social network Facebook, which had over half a billion users in 2010. [I checked. Supposedly Facebook hit a half a billion users in July 2010 and is now close or has reached 700,000 users. Talk is of the next milestone, one billion users although reports say that growth has slowed so when exactly the magic number of a billion will be reached is anybody's guess.]
Click HERE to read more from William Belle
Article viewed at: Oye! Times at www.oyetimes.com