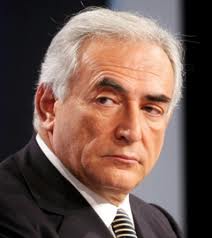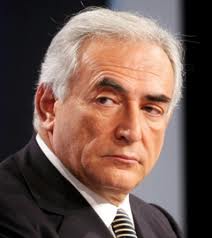 So reads the title of an article in the
New York Times
. In a stunning reversal of fortune, the entire case of sexual assault and rape brought against Dominique Strauss-Kahn, former head of the International Monetary Fund and potential socialist candidate for the presidency of France, is reportedly falling apart. The woman who is the victim in this case has apparently repeatedly lied to police and prosecutors. She has misrepresented her income to qualify for housing. She has declared a friend's child as her own to increase her tax refund. She has had conversations with a man in prison about the benefits of pursuing charges against Strauss-Kahn; conversations which were recorded. The man in question had been arrested on charges of possessing 400 pounds of marijuana. He, among other individuals, has deposited around $100,000 in the woman's bank account over the past 2 years. On top of it, she lied in her application for asylum from Guinea. She has now said that her claim of being gang raped in Guinea was also a lie.
Even though forensic tests did conclusively show that there was a sexual encounter between Mr. Strauss-Kahn and the woman, her entire credibility has been destroyed by these revelations. Prosecutors are said to no longer believe what the accuser has said about the circumstances surrounding the incident in the hotel.
Strauss-Kahn has now been released under his own recognizance. While the court still holds onto his passport, Strauss-Kahn is now able to move around more freely. His house arrest is over.
CTV reports that the ex-IMF chief was under house arrest in a townhouse costing $50,000 per month. On top of it, he was paying for additional security which ran $200,000 per month.
CTV goes out to point out that this turn of events could very well affect the political scene back home. Members of the socialist party are saying that Strauss-Kahn could very well find himself back in the running to become the next president of France.
Uploaded by telegraphtv on Jul 1, 2011
Dominique Strauss Kahn leaves bail hearing
Former IMF chief Dominique Strauss-Kahn leaves a New York courthouse after being released without bail
References
Wikipedia: Dominique Strauss-Kahn
Dominique Gaston André Strauss-Kahn (born 25 April 1949), often referred to in the media as DSK, is a French economist, lawyer, and politician, and a member of the French Socialist Party. Strauss-Kahn became the Managing Director of the International Monetary Fund (IMF) on 28 September 2007, with the backing of his country's president, Nicolas Sarkozy, and served in that role until his resignation on 18 May 2011.
He is a professor of economics at the Paris Institute for Political Studies ("Sciences Po"). Strauss-Kahn was Minister of Economy and Finance from 1997 to 1999 as part of Lionel Jospin's "Plural Left" government. He belongs to the right wing of the PS (which is on the center-left of French politics) and sought the nomination in the primaries to the Socialist presidential candidacy for the 2007 election, but he was defeated by Ségolène Royal in November 2006.
In May 2011, Strauss-Kahn was arrested in New York City and charged with the sexual assault of a housekeeper who entered his Sofitel hotel suite. Strauss-Kahn has entered a plea of not guilty, and has denied all charges. A judge later approved his release on US$1 million bail and US$5 million insurance bond, though prosecutors later agreed to waive bail as serious doubts emerged about the credibility of the case. He was released from house arrest on 1st July.
Click HERE to read more from William Belle
Article viewed at: Oye! Times at www.oyetimes.com