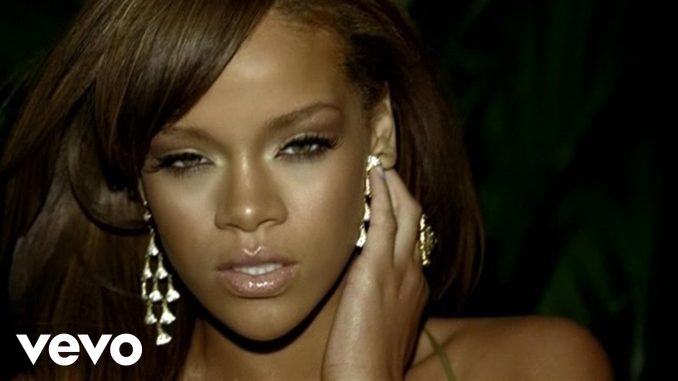 The acclaimed producer of artists like Rihanna (SOS), Sean Kingston (Beautiful Girls), Leona Willis (Better in Time) started on Sonar recording software and still prefers it to ProTools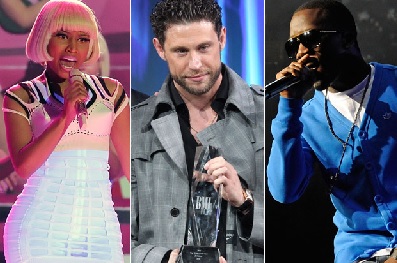 J.R. Rotem has hit the charts with a recognizable sound for his hip-hop clients.

Surprisingly in a world where ProTools is the professional digital recording software (DAW) of choice, JR Rotem actually likes the sound he gets from Sonar.
He has produced mega hits Rihanna ('SOS), Sean Kingston ('Beautiful Girls' and 'Take You There'), Leona Lewis ('Better In Time'), Iyaz ('Replay'), Jason Derülo ('Watcha Say' 'In My Head'), Nicki Minaj ('Fly'), and others. Most of those hits were recorded using Sonar DAW software.
When he was interviewed in the
March 2012
issue of Sound on Sound, I was interested to read his insights into the music recording business and how he makes a hit song.
http://www.youtube.com/watch?v=IXmF4GbA86E
"SOS" – Rihanna

I wasn't prepared for J.R. Rotem's endorsement of Sonar software. "When I listen to the beats I made in Sonar, they still sound fatter and warmer than the sounds in Pro Tools," he told
SOS
in the interview.
"I don't know whether it's to do with the programs' respective algorithms or the MOTU soundcard I used with Sonar, but there's a warmth and punchiness in Sonar that I have not been able to replicate in Pro Tools. I try to compensate with all sorts of analogue sound simulating plug-ins, and it's not a day-and-night difference, but I cannot tell you that Pro Tools sounds better. I also really enjoyed the creative process in working with Sonar, and continue to look back on it very fondly."

Synthesizers
Sonar pioneered computer synthesizers and still has industry leading synths bundled into the program, like Dimension Pro, Session Drummer 3, TruePianos Amber, Beatscape, Rapture LE, Cyclone, and Z3TA+ 1.5. For a complete list see
Sonar
.
J.R. Rotem was professionally trained as a keyboard player. Synths are an important part of his songwriting, recording and producing. It's no wonder he likes
Sonar
. The program was originally specialized in synthesizer software and recording.

64-bit technology
I've been using Sonar since 2005 and I prefer Sonar since it always seemed technically ahead of other DAW software. Sonar has been a 64-bit program since Sonar Producer version 6. Cubase just became a 64-bit program last year and ProTools is still 32-bit code.
Does it make a difference? Of course it does. 64 bit programs take advantage of the whole data width of the computer since Windows XP which was released in 2001. Running 32-bit code is like being in rush hour traffic and the police have closed half the traffic lanes.
Streaming audio data is one of the most intense processes your computer will manage. Any loss of data – called dropouts – can ruin an otherwise great recording. Those glitches are so devastating that Canadian super-producer Daniel Lanois won't use ProTools or any DAW software when recording.
Daniel Lanois dislikes the sound of Pro Tools DAW
– NJN.
Using 64-bit software allows the code to process the sound files in real-time. Edits, plugins, volume changes are all done in real-time with Sonar. ProTools can't do that so they render your edits into thousands of tiny little files that are stored on the disk. A single track can have hundreds and thousands of edits or changes, each one being written to disk and retrieved as necessary, This is one of the sources of ProTools legendary flakiness.

Why did J.R. Rotem switch?
J.R. Rotem was born in South Africa and moved to Canada when he was 3. At 12, his parents moved the San Francisco Bay area. He wasn't an overnight success and worked hard to learn the music business.
Success allowed J.R. to first upgrade his studio, then move twice to a pro studio in the area. It's all in the SOS article. Here's a short excerpt. Ironically, Sonar may have been part of J.R.
Rotem's mojo since he hasn't had a big hit since moving to ProTools.
"JR Rotem switched from Cakewalk's Sonar to Pro Tools around the same time as his move to Chalice Studios, but still has a soft spot for his early DAW. Switching from Sonar to Pro
Tools was a lot of work. I had to export every single audio file from Sonar!"
"I'm still working with Pro Tools, so the good outweighs the bad. It is obviously a way more professional and stable program that's capable of doing many things that Sonar can't, and most of all, it's the industry standard. Because of that, there will always be a stage when I'll be working with Pro Tools, particularly when recording vocals and mixing, and it's easier to just stay in one program, as opposed to starting a song in one program and then having to move it over to Pro Tools. These days, when I begin work on a track I basically sequence everything I do in MIDI in Pro Tools. All my keyboards are connected to Pro Tools via MIDI, and I have a template with all my soft synths. Once I have recorded all the soft and hardware synth MIDI parts, I'll get my engineer to render all the MIDI data into audio, after which I'm dealing with audio clips and I will continue to build the track up and mix it at the same time. In this process, my MPC2500 is just a module with drum sounds, and doesn't function as a hub for anything."
SOS

Sonar X1
J.T. Rotem switched to ProTools just about the time Cakewalk made a major upgrade to Sonar with
X1 Producer
which is now an industry leading product both in technology and work flow.
Within a few months the pain was over and the new Sonar X1 was a vast improvement over the previous version. By May 2011, I followed up with
Sonar X1b now ready for prime time
.
| | X1 Producer | X1 Studio | X1 Essentials |
| --- | --- | --- | --- |
| | X1 Producer | X1 Studio | X1 Essentials |
| | | | |
| | | | |