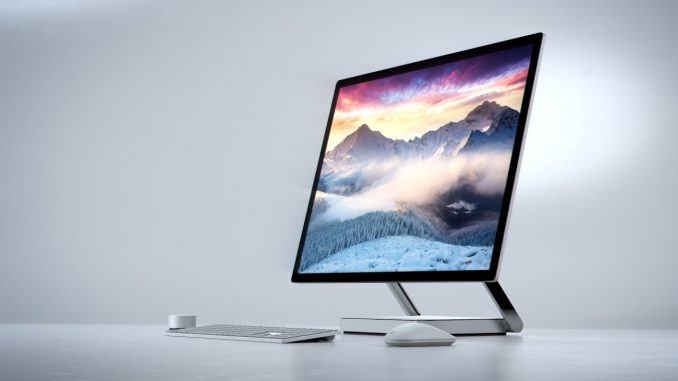 Microsoft is one of the biggest companies in the tech community which is known to produce some of the best software and hardware of this generation. Aside from high-quality services and products, Microsoft also provides certification courses to everyone who is interested in taking it. One of the most popular certificates that Microsoft provides is Windows Server 2012. However, this certificate is difficult to earn as you need to pass Microsoft 70-412 exam.
If you have a certificate with your name on it, then it brings many benefits. For a start, you will learn a lot of new things during the preparation for Microsoft 70-412 exam. Secondly, when you will apply for a job and your employer will see that you have a certificate from Microsoft, it will increase your chances of getting that job.
Why Should You Take the Exam?
One of the main questions that people ask before attending any kind of exam is that what are its benefits? Microsoft 70-412 exam is the third test of a series which is used to test the knowledge and skills of the candidate that wants to administer Windows Server infrastructure for any company or enterprise.
If you pass the exam, your skills will be validated by none other than Microsoft. Believe us, it says a lot about your skills. The certification shows that you are able to manage and maintain a Windows Server infrastructureperfectly.The certification will show that you are equipped with the knowledge and skills to tackle any kind of problem that related to Windows Server 2012.
All about the Exam
There are somethings you should know about Microsoft 70-412 exam before you attend it. The first thing you need to know is that the test comprises approximately 60 questions which quite a lot. All of the questions are based on the multiple-choice format. In some of the questions you will have to choose just one option while in other questions you will have to choose multiple options.
You will be given 90 minutes to answer all of the questions. The time is enough if you have prepared properly. If you wish to get the certification, then you will have to score a minimum of 700 points out of 1000. If you have a score of less than 700 then you will not be eligible for the certification.
The main topics that you need to study to pass Microsoft 70-412 exam are listed below:
DNS Security Extensions (DNSSEC)
Stub Zones vs Conditional Forwarders
Failover Clustering
Hyper-V VM Migration
Network Load Balancing (NLB)
Dynamic Access Control (DAC)
FSRM and File Classification Infrastructure (FCI)
Windows Backup and Restore
Built-in iSCSI Target and Initiator
DHCP advanced concepts (Superscopes, DHCP failover)
Hyper-V Replica
IP Address Management (IPAM)
DNS Advanced Concepts (DNSSEC, Socket Pool)
Trust Relationships
AD in a Multi-Site, Multi-Domain and Multi-Forest Environment
Active Directory Certificate Services (AD CS)
Sites and Replication
Active Directory Rights Management Services (AD RMS)
Active Directory Federation Services (AD FS)
Exam Preparation
After looking at the topics above you will understand that preparing for Microsoft 70-412 test is not going to be an easy task. It is advised that you begin your exam preparation from Microsoft MCSA 70-412 Exam Braindumps a couple of months before the exam date. Take things slow and steady during the preparation because you need to learn all the concepts properly. Rushing things is not going to help and that is why you need to come up with a proper schedule. There are many resources that you can use in order to study for Microsoft 70-412 exam and you will find some of them below.
Virtual Academy
The Microsoft Virtual Academy is undoubtedly one of the best sources that you can use in order to study for the exam. It is a very useful resource that is provided by Microsoft and it consists of video, training,and guidance related to the test. One of the best things about the Virtual Academy is that you can also find quick reviews of the exam topics. Here you can find some important tips for taking the test. Best of the sessions are led by Microsoft Certified Trainers who are highly experienced in delivering lectures and explaining exam contents.
Forums
There are many online communities you can find on the internet that can help you get through Microsoft 70-412 exam. You can use these forums to communicate with other candidates and ask questions you are unsure about. You can share and gain knowledge and also hold brief discussions about any topic. Many people on these forums have already passed the exam and talking to them may be very helpful.Most of the forums are well-managed and searching for the different topics is easy and convenient.
Practice Tests
Taking practice tests is a great way to prepare for Microsoft 70-412 test because you can get very close to the atmosphere of the real exam before you attend it. Practice tests have the similar style that you will find on the actual test and they can be very helpful. You can take these tests as many times as you want which is certainly a bonus. Every time you are taking the practice exam you can also view your results. This can help you find your strong sides as well as your weaknesses.Once you have identified your weaknesses you can start working on them and improve your chances of getting a better score.
Conclusion
Hard work, dedication,and the right strategy are the ingredients that are required to pass this exam successfully. As discussed in the paragraphs above, you will need to free some time for the preparation and give up on wasting time watching your favorite shows.