Smartphones used less as phones and more as personal computers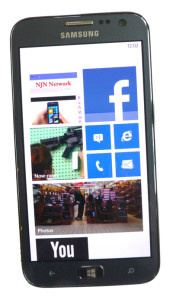 Mid-sized devices like 5&Prime and 7&Prime tablets are replacing the small format smartphone as the lines between device categories blurs.
Shawn DuBravac, chief economist at the Consumer Electronics Association, told reporters that making phone calls on smartphones is not their main purpose.
My wife and children could have told him that. They text, message, Tweet, Pin and Facebook but they don't take calls on their iPhones, Android and Blackberry phones.
Companies like Microsoft with Windows 8 are also trying to blur the border between smartphones and computers so users become device independent.
DuBravac said "the era of the smartphone is rapidly becoming a post-smartphone era. The smartphone has become a hub for people's digital lives."
"I think we are entering a post-smartphone era," he told journalists ahead of the opening of the CES Las Vegas on Tuesday.
"So it is not just a communications devices, it is a hardware hub around which people build services… the smartphone is becoming the viewfinder for your digital life."
Notwithstanding DuBravac's predictions, smartphones are rigorously controlled by the telecom industry.
Smartphone users are discovering using their devices over telecom wireless services can become very expensive as telecom data charges rise.
More users are seeking ways to use smartphones over Wi-Fi and free hotspots.
Source- Inquirer Technology