You can publish this article on your website as long as you provide a link back to this page.
This article was last updated on May 25, 2022
Discounted Windows 8 upgrades end January 31, 2013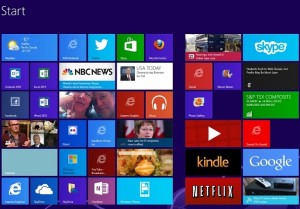 It never pays to ignore Microsoft's first upgrade offers: it costs more to upgrade later.
Upgrades to Windows 8 cost between $15 and $70 until January 31st, 2013.
After that, Windows 8 upgrades will cost $140 to $200.
Upgrading can make your computer easier to use, faster, more secure and the start screen is definitely better looking than Windows 7.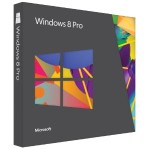 The cost to upgrade depends on when the computer was bought and where you get the upgrade.
The upgrade process is relatively painless. Last week we upgraded a humble Asus Netbook to Windows 8 and it's been working better than ever before.
The Asus Eee PC is an ultra-small computer with 1GB of memory and a 1.6GHz Atom processor. That makes it the smallest computer we have upgraded to Windows 8. We used the USB stick upgrade which worked smoothly.
Windows 7 computers purchased after June 2, 2012
If your Windows 7 computer was bought after June 2, 2012, the upgrade to Windows 8 only costs $14.99 if you register by January 31, 2013.
When you register here, you will get a promo code that entitles you to the $14.99 price when you download the upgrade.
The promo code is valid for downloads until February 28th, 2013.
Other online Windows 8 upgrades
For computers bought before June 2, 2013, there is another discount deal to upgrade to Windows 8 Pro for $39.99.

Click on the link to Upgrade to Windows 8, and it will download the Upgrade Assistant.
To qualify for the upgrade, your computer must have a valid license for Windows XP, Vista or 7.
The steps to upgrade are relatively simple. See the article Upgrade to Windows 8 and save $140.
While you can save your old applications, the best upgrade is a clean install that saves only the data.
Retail upgrade
The Microsoft Windows 8 Pro – Upgrade is also available as a retail box product with disc media.
Amazon.com have been discounting slightly from the suggested retail.
Source – Reminder – Get Windows 8 Pro for $14.99 through the Windows Upgrade Offer Blogging Windows