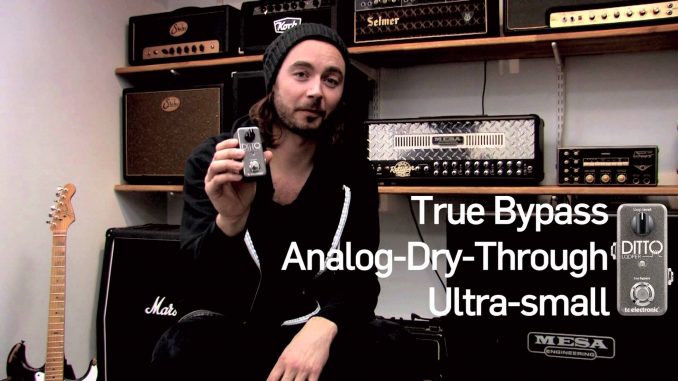 TC Electronics released a new simplified guitar looper that makes life easy for guitarists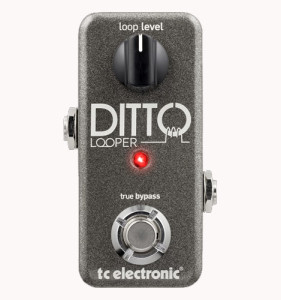 TC Electronics just released a looper in Europe that looks like a winner, the Ditto Looper.
It's so simple you get 5 minutes of guitar looping with just two switches.
The first time I saw someone use a guitar looper he was toe-flipping switches on a multi-pedal board from Roland.
The thought of remembering the step sequence on stage was daunting. There is enough to worry about when playing guitar.
TC Electronics must have figured that out as well – they just released what looks like a powerful and simple looper just for guitarists.
The Ditto Looper has two switches: bypass and loop level. Sort those two out and looping looks intuitive,
The price is expected to be around $100 to $130 American and should show up soon on store shelves.
The data path on bypass is analog so it won't mess with the sound and it uses 24-bit processing as well.
How do you use Ditto Looper with one foot switch?


The same switch does everything so it changes based on a cycle sequence. Press once to record, press again to play the loop. Press again to add another layer of sounds which you can repeat until you run out of ideas.
Press and hold to Undo a layer and press and hold again to Redo. Press twice to stop, after which you can press and hold to clear the loop.
That might be a little tricky, trying to remember which press you did last. Time will tell.