Sharing pictures on Facebook, Pinterest. Google , LinkedIn and Tumblr are regular pastimes, unless you use Windows 8 which limits who can see your favorite posts.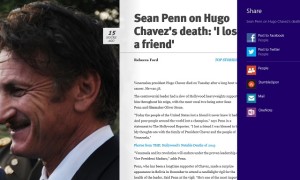 Windows 8 sharing of pictures or posts is a difficult task, especially when using Windows 8 Apps.
This breaks the rules for social engagement that users find interesting and businesses have adopted as a strategic strategy.
Microsoft has changed the rules from using a web page applet like Shareaholic or Discus to their internal operating function – the Charms Bar Share.
In the process Microsoft succeeded in breaking something that had developed into a sophisticated but simple user function – to Like or Tweet posts, pictures and videos we find on the web.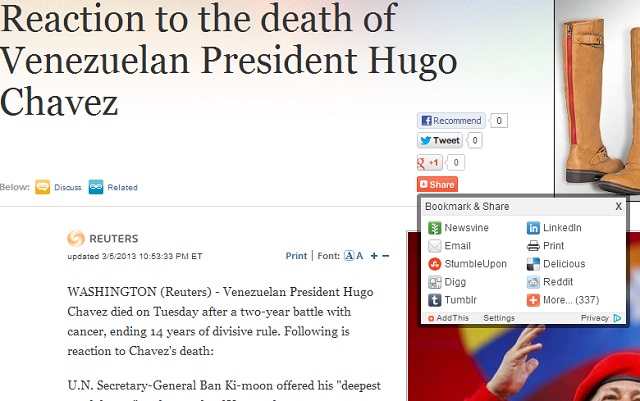 This is how social media sharing looked before Windows 8, click a button and approve.
The result is a broken system that reduces sharing to Twitter and Facebook while ignoring Google , LinkedIn, Pinterest, Tumblr and other popular social media sharing sites.
What happened to the simple "click and approve" method of social media sharing?
This is the problem with letting Microsoft control sharing through the operating system since it allows them to approve sites that you can join.
Apple had the same attitude towards sharing when the iPad was released. Over the years, the iPad has gotten better at the one-click share. With Windows 8, most sharing takes two-five keystrokes or swipes.
Sharing in Windows 8 Desktop
Windows 8 Modern embeds the social media sites login name and passwords in the operating system. In Windows 7 or Windows 8 Desktop, this information is stored as a cookie in apps Shareaholic, or on an external site by Discus.
See the related story – How Windows 8 Broke the Facebook Like Button And How to Fix It
Is Windows 8 better? It may be more secure but the process for getting set up is not intuitive or well explained.
Since Desktop apps can't share data with Windows 8 apps, trying to share from a Desktop browser like IE 10 or Chrome with the Charm Bar Share method will not work. Only Microsoft can explain the logic of that decision.
Windows 8 not popular so price drops
Windows 8 is an unfinished operating system. Adoption by customers is now running slower than the hated Vista operating system. Microsoft responded today by dropping the price for a Windows 8 and Office 2013 bundle for OEM manufacturers to $30, according to the Wall Street Journal.
In the UK, Windows 8 Pro can be purchased for less than half price, a sign of desperation.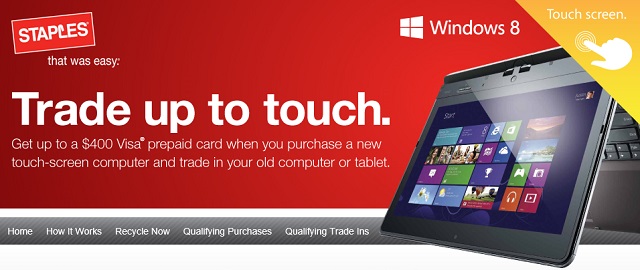 Up to $400 off a touch Windows 8 computer when an old one is traded in
Someone, probably Microsoft, is subsidizing the trade in of non touch tablets, notebooks and netbooks at Staples to the maximum of $400.
I admire the marketing effort; however, it shows Windows 8 is failing. There is very little positive buzz about Windows 8 as people find the user interface confusing. Lowering the price won't help.
Microsoft is rumored to have a 8.5 update in the works for August 2013, code-named Windows Blue, but that is only a rumor.
Considering the avalanche of negative press, Microsoft should consider fessing up to Windows 8 problems and tell consumers when they will get fixed.
Don't wait for that to happen.