Internet Explorer 10 will not store use passwords reliably which fosters the use of simple easy to remember passwords, a boon to hackers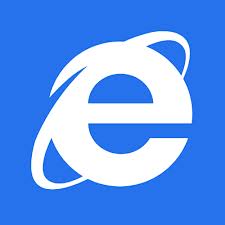 Recent security patches of Internet Explorer 10 in Windows 8 forced uses to revert to simple login password combinations since the browser stopped saving them.
Microsoft appears to be unable to fix the problem which occurs randomly. Sometimes it works and sometimes it doesn't.
The logins and passwords are being stored on the computer and can be viewed.
Internet Explorer will not, however, retrieve them when you return to a stored site.
The practical result is that users revert from complex hard to crack passwords to simple passwords and begin using the same password for all sites.
This is a hackers dream. Once they have cracked the password on one site, they can open up most of your accounts.
More than 70% of accounts hacked had simple easy to guess passwords. We made the hacker's job easy.
The Microsoft Community support forum had more than 50 threads by users complaining to Microsoft. The standard answer, which does not fix the problem, is to make sure autocomplete is turned on.
Perhaps this is what Jesus meant when he said "Do not store up your passwords on Microsoft where Internet Explorer will forget them and where thieves and hackers break in and steal." (a liberal paraphrase)
Microsoft response to password saves
"If you are using Internet Explorer, follow the steps below:
Internet Explorer includes a feature called AutoComplete that keeps track of information that you've recently typed, such as Web site addresses, information in forms, and search queries.
As you type new information, AutoComplete tries to anticipate what you are typing and offers possible matches. You save time because you don't have to type in the full information—just select AutoComplete's match and go.
Change the AutoComplete settings to save usernames/email addresses and passwords:
1. Open Internet Explorer.
2. Click on Tools and then click Internet Options.
3. In the Internet Options window, click the Content tab and click the Settings button in the AutoComplete section.
4. On the AutoComplete Settings window, ensure that the User names and passwords on forms option is checked and select the Prompt me to save passwords check box (if it is not already selected), and then click OK.
5. Click OK again to close the Internet Options dialog box.
Hope this helps. Regards – Microsoft Support"