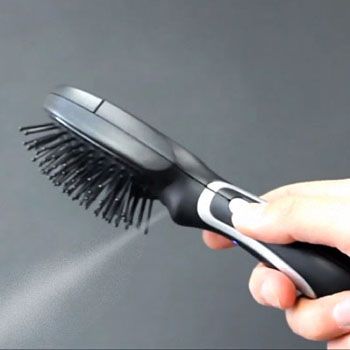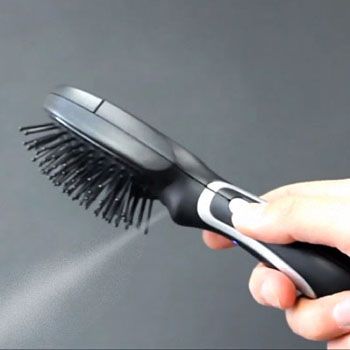 Different brands and companies are inventing new and innovative devices for our ease. These innovative inventions have opened a new window to improve our lives through technology. Here is an innovative hairbrush created by a Japanese company named THANKO. This hairbrush is USB rechargeable hairbrush that allows you to comb and
moisturize your hair
at the same time.
This is a beauty tool that charges via USB. This hairbrush is very simple in use and brilliantly practical device for working women of today. So you don't need to be worry about your looks and hair whenever and wherever you go. USB hairbrush will give you a confidence by keeping your hair and looks fresh. This device solves your problems even when you are driving or flying. You have to click just one button and then it works automatically.
Sometimes you are on such a place where you cannot take shower and you feel your hair do not give fresh look. How would you feel when you appear with freshly brushed hair even without taking shower? Results will be amazing if you use USB hairbrush. This brush instantly gives you a fresh look by combing your hair with moisturizing. This powerful beauty tool has many features.
Its most important benefit is that it does not electrocute your hair to make it all freezy and stuff but on board battery controls the misting feature. While you groom your top, this brush sprays water on your hair. It looks like a standard hairbrush which has 205 x 62 x 50 mm dimensions. This beauty tool is built with a small water bottle and can spray water vapor on your hair.
pet grooming
.
How you can use it? It's very simple to use. You just charge it up by USB for around an hour, pour in some water in its container and close the brush. Then it will be ready for use anywhere and at any time you want.
It's a marvelous device for modern generation which is spending busy lives. Save time and look good by using USB hairbrush that is very handy and convenient. It is affordable you can buy it from any local dollar store. USB hairbrush with built in misting is available in 36 dollars. Enhance your beauty and looks and make you more confidence by using this innovative beauty tool that is especially designed for you. It can also be secret of beautiful hair of Japanese women.
Click HERE to read more from Fashion Central.