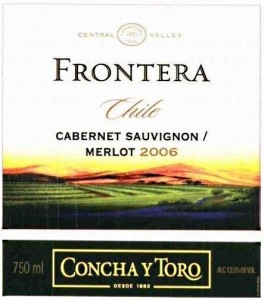 "Apple iWine is, simply put, the internet delivery of select wines from around the world to 4 liter casks in your home," said Cook.
"I can't get over how convenient iWine is," said beta tester Edith Marie, of Sacramento Ca.
"I don't have to stand in that horrid cashier line up at the liquor store any more," she added, "with all those wine snobs looking down their noses at me."
"We believe iWine will totally revolutionize the world," Cook told the enthusiastic San Francisco audience "just the way the Apple iPod revolutionized how we buy and listen to music."
"Apple iPhones changed phones forever by putting a computer in your hand and the iPad revolutionized computing."
"iWine knows what I like and even knows how much I drink. Every night iWine downloads fresh wine to my kegs," said noted IT commentator and Apple pundit Walt Mossberg of the New York Times who received a pre-release version of iWine.
Through secret new technology Apple has invented, iWine refills 4 liter casks over the internet using something called the WINI/IP protocol.
4 Liter cask wine, sometimes called bag-in-a-box, was developed and popularized in Australia in the 1960s. Lately it has swept around the world as a low-cost and environmentally friendly wine distribution. Once seen as the choice of winos, cask wine is beginning to enjoy cache with name brands signing on to the 4 liter casks.
Consumer acceptance of iWine has ranged from ecstatic to incoherent. "Oh my God! Really? That's fantastic." were some of the user comments on the iWine beta site.
Wine industry adopts Apple iWine
"iWines continues our tradition of carefully producing some of the world's great wines," Alfonso Santa Maria, CEO of Chilean vineyard Conch y Toro, one of the first to sign up with Apple's new iWine online store.
With new updates to Apple's IOS, iWine users can integrate their iPhone calendars with a new party flag. When the user has more than 10 confirmed guests to an event, the iWine store delivers enough iWine SuperSizer Kegs to keep everyone happy.
Apple has signed an exclusive distribution arrangement with FedEx who will store and delivery iWine Casks with 24 hours to most metropolitan centers in the United States and Canada. The special iWine casks have snap-on iPad controllers but can also be controlled from anywhere in the world with your iPhone. iWine casks will be restored using use-disposable bladder bags.
All the user needs is a high-speed internet connection and they are ready to sign with their iTunes account to the iWines store. A few short minutes later their iWine cask is registered and users can enjoy their first glass of premium wine.
"We're pleased by early market acceptance of iWine" said CEO Cook. "Next year we plan to expand distribution beyond the first 13 markets where iWine will be available. Utah I'm proud to say is one of those markets. We are in negotiations with all 52 states and 7 Canadian provinces," Cook added.


Cook said iWines will start with and inventory of more than 100 brands including Black Box 2010 Cabernet Sauvignon (California), Capistro Light NV White (Canada), Concha y Toro Frontera 2011 Cabernet Sauvignon (Chile), Concha y Toro Frontera 2012 Sauvignon Blanc (Chile), Copper Moon NV Moonlight Harvest Shiraz (Canada), and Premium Cabernet Merlot De Bortoli (California).
Apple iWine casks will be a standard 4 liters with the new 8&Prime screen, except the SuperSizer party casks, which must be returned to the iWine distribution center.
The technology behind iWines
Apple CEO Tim Cook briefly touched on the technology behind the iWine store. He said most of the credit goes to a secret team headed up by design guru Jony Ives and Benson Honeycutt Apple VP Secret Projects.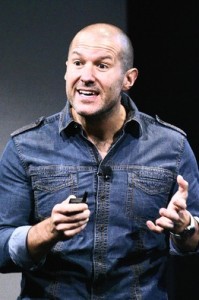 Ives was tired of getting locked out of liquor stores when he went home at 3 AM from Apple Labs. He vented his frustration one day and Honeycutt had an idea to work with 3D printers to come up with a solution for Ives slaked thirst.
Cook said Apple has filed more than 500 patents related to iWine including a new Wine over IP named VINI/IP.
Apple iWine Stores will be shipping product by July 15, 2013 in the United States and Canada with world-wide roll out to follow. No prices were announced for the iPad/iWine casks.
iWine.com of Shanghai, China has announced they will sue Apple for the infringement of their trade name. At print, Apple's lawyers had no comment.
This story is a parody and satire, a work of fiction and any similarity with real people living or dead, products, brands and companies is coincidental and protected by law.