Fraudulent Interac bank transfer offers in your email are trying to phish your bank login, password and identity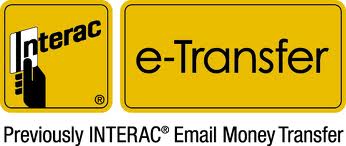 Emails arriving in Canadian in boxes that promise modest deposits from some unnamed source are a scam.
These are not real but part of a new advanced scam that appears to come from Vietnam.
If you click on the hyperlink and try to deposit the money you will be giving away your bank, branch, account number and login. You will not get any money in fact the scam artists will likely take some money from you and steal your identity.
Interac e-Transfer
>is an email money transfer system popular with the ten major Canadian banks, based on the Interac system of payment.
The TD Bank fraud department told me yesterday that this was definitely a scam and that the criminals are getting more realistic with each new exploit.
The first thing that should alert you is when an email, from an unnamed source that you are not expecting, arrives promising an Interact deposit.
The one I got was for a modest deposit of $340 which is less suspicious that the usual scams that promise millions of dollars. It is still a phishing scam, attempting to get your identity and banking information.
How to spot the Interac e-Transfer scam
This is the email that arrives. It could be your junk mail but could be mixed with regular emails.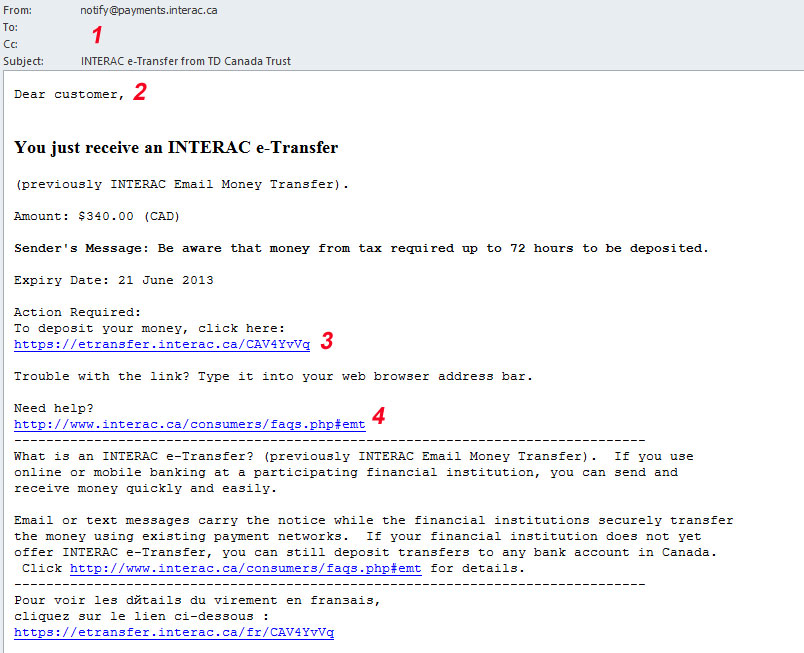 At least 4 points of concern on scam email
1. The email is not addressed to you, which indicates bulk mailing.
2. "Dear Customer" – the usual Interac email notices have your name.
3.The hyperlink is looks innocent but if you hold your mouse over it you will see a second spoof or redirect web address, namely this one in Vietnam.


Redirect from Interac to Vietnam
4. The help hyperlink looks valid but also redirects to a Vietnamese site that promises to pay writers. There may be other scam sites with other occupations. This one knows I am a writer.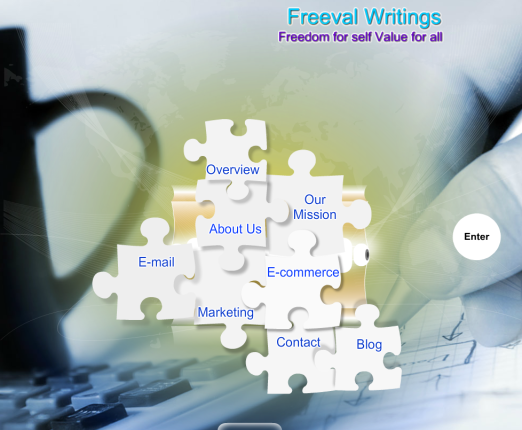 Freeval Writings – Probable scam website from help hyperlink
What happens if you try to deposit the money
If you click on the deposit link, a facsimile of the real Interac Deposit screen will pop up. It is not the Interac site but another website in Vietnam.
If you try to deposit the money, they will be able to steal your identity and potentially transfer money from your account. There may be safeguards at the bank to restrict the Vietnamese site but don't count on it.
Here are things you can spot on this phishing screen.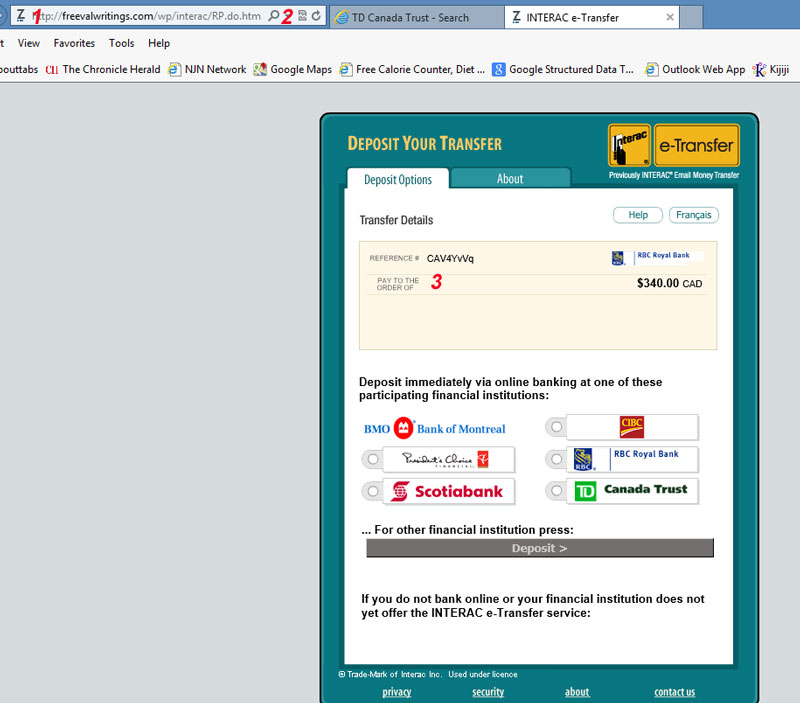 3 ways to spot the scam Interac login screen
1. The address is not "https:etransfer.interac.ca
2. The site is not certified with a lock logo by Acxsys Corp with their valid certificate
3. The transfer is not "Pay to the order of " you, your email address, and there is no message.
These thieves are likely smart enough to read this story and change their exploits so be warned that the phishing scam will get better with time.
If you get an email that promises money from someone you don't know, send the email to your bank's fraud department for verification.
This story is not meant as a slight on the country of Vietnam or the Vietnamese people but merely uses those words to describe where this scam appears to originate. It likely actually comes from another country altogether. Thieves are very smart.
Always protect yourself with an anti-virus product like Avast, which is free for individuals.