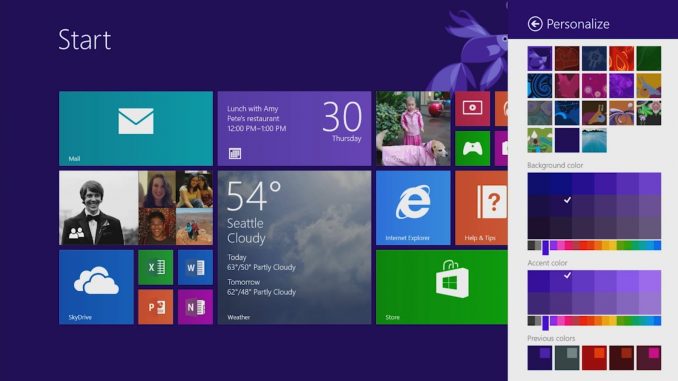 Microsoft will release the preview of Windows 8.1 Blue at its Build developer conference on June 25th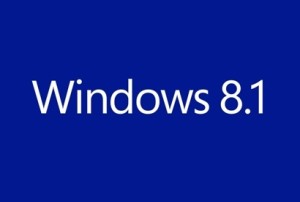 Users of Windows 8 are eagerly awaiting with high hopes the public preview of Windows Blue, the major update for the 7 month old Windows 8.
The bigger picture is that we now have, in the Microsoft Windows 8 ecosystem, one interface and code base that spans desktops, laptops, tablets and phones.
No one else has managed that trick, not Apple iOS and OS X nor Google Android. We welcome the 8.1 update but still feel ahead of Windows 7 at this point.
While annoying, none of the quirks or missing features of Windows 8 has stopped tens of millions of people from using it productively every day for the past 7 months.

Features overview for Windows Blue
Things to know about Windows 8.1
1. The preview will be available from the Microsoft Store and it will be free. The fall release of 8.1 will be free as well.
2. If you have Windows 8 Professional with Media Player, you need the Windows Store preview
3. If you want to install a dual-boot, use the separate ISO product, not the Windows Store version
4. The Blue Preview should be an uneventful install for most people, although a backup of your system is recommended before installing any new operating system.
5. Windows 8.1 will add plenty of refinement and improvement to Windows 8, including the ability to organize the Start screen.
6. Pundits are calling for the return of the Windows 7 start screen with 8.1. That would be a backward step for Microsoft but not the end of the world. Personally, I like Windows 8, despite its many flaws and feel of unfinished features. Only time will tell if Microsoft has yielded in its vision for a brave new world.
7. According to sources, the final version of Windows 8.1, this fall, will upgrade the Preview. That will make life easier for users. Last year's last RTM build of Windows forced early adopters to wipe their hard drives clean with a fresh install, which is a time-consuming process. Windows 8.1 will ship in the fall of 2013.
Microsoft has been updating their official Windows 8 apps all spring. Apps like Music are getting incrementally better but they still lack the advanced features of most Windows 7 programs.
Any more speculation is a waste of time. We will know tomorrow. Expect the media to pan and praise 8.1 in one breath.
Personally, when I get a quiet moment this week I will update one of 4 computers. Since my computer is backed up every night and most of my software is easy to get off the web, I will just install the update and not worry.
I'm sure Windows 8.1 Preview will be an improvement but I'm not throwing caution to the wind.
Besides, it's summer now and there is plenty of real living to do that does not depend on Windows.