Windows 8.1 Preview is easy to install but has several traps that will make you wish you passed on the free update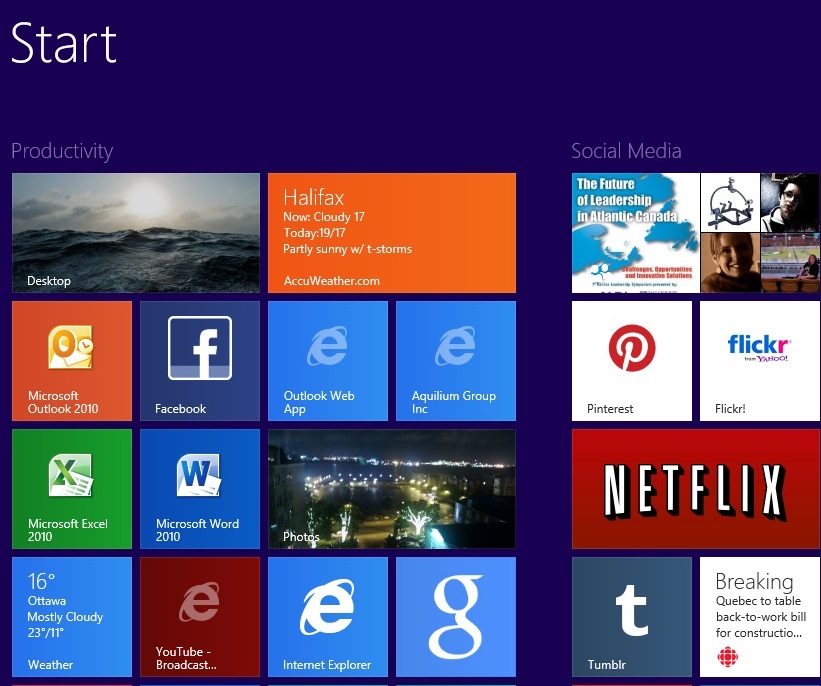 Windows 8.1 Preview – Start Menu icons in groups – not much to worry about, not compatible and requires a fresh install later (Photo NJN Network)
Microsoft Windows 8.1 Preview should not be installed on your regular computer.
Windows 8.1 Preview is incompatible with Windows 8 printer and sound drivers, does not offer much improvement, and requires a clean Windows 8 install to remove.
Incompatible drivers
Microsoft shipped the free preview of Windows 8.1 last week and like a fool I installed it on my computer. Sure, Microsoft warned us that some drivers would not work but my printer and sound card would be safe, right?
Not true. Windows 8 drivers for a new HP printer would not work and I had to revert to Windows 7 drivers. My Cakewalk UA-25EX USB sound card never worked, no matter what tricks I tried.
Apparently, the device drivers must be certified for Windows 8.1. This is totally bizarre for what is apparently no more than a Service Pack update.
You cannot go back to Windows 8
The Windows 8.1 installation program warned me to create a Restore/Recovery USB drive. When I decided to restore Windows 8 so I could listen to music, the process said the USB drive didn't have the right files.
Thank goodness for a retail copy of Windows 8 but the ugly part was wiping all the software off the computer during the re-installation of Windows 8. Good bye Windows 8.1 Preview. Hello installing everything again. This is day two of the process and I have Office working.
I could have suffered through a few weeks or months without sound but in the end Windows 8.1 Preview is not upgradeable to Windows 8.1. Anyone who installs it will be re-installing Windows 8.1 and all their applications from scratch. Thanks Microsoft.
What's new in Windows 8.1?
What's new in Windows 8.1? One comment on the Microsoft community asked "where are the goodies?" That more or less sums up the newness of Windows 8.1 Preview.
Microsoft have tweaked a few things. You can organize the Start Menu into groups, use three sizes of icons (like we do on Windows Phone 8), and name the groups. The picture above illustrates that. That's hardly a show stopper.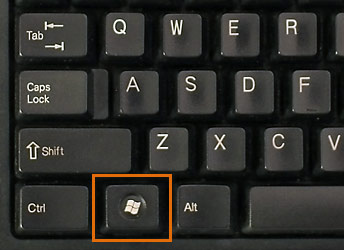 Instead of the Windows 7 Start Menu everyone wants, Windows 8.1 Preview has a hot key button in the lower left corner that swaps the Start Menu for the Desktop. That was cool but already had that feature with the Start button on the keyboard.
Search and the Charms Bar have been improved. Search will search more places including the Web and SkyDrive. However, once you select an item Search disappears annoyingly. If the item selected is not the one you wanted, you have to invoke the Charms Bar Search from scratch. The new Search feature is cute but that wears off quickly.
Other changes in Windows 8.1 Preview include: 1. the ability to split the screen in more ways, save files to SkyDrive, Internet Explorer 11 (which is not compatible with Google+ yet or vice versa) with maybe tabs on IE 11, and the Windows Store is more organized.
What I didn't see was any improvement in the File Manager unless you revert to the desktop. An operating system without an integrated file manager is half-baked in my opinion and that's about where Windows 8.1 stands.
I liked Windows 8.1 but I am back in Windows 8 because I need a printer and sound card.