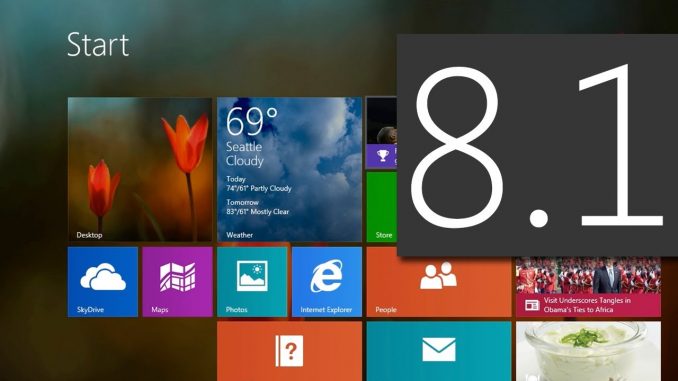 You can publish this article on your website as long as you provide a link back to this page.
This article was last updated on May 25, 2022


Windows 8.1 will end the agony for users who missed the Windows 7 Start Button
If you don't like or plan to use the new Windows 8.1 Modern interface – you know all those square colored tiles – it will be easy to start-up on the good-old desktop in Windows 8.1
A Start button appears on the Desktop user interface it you want to switch back to the desktop. It is the small white Windows logo in the lower, left corner of the screen. Clicking on the Start Button hot swaps between the Start Screen (Modern) interface and the Desktop interface.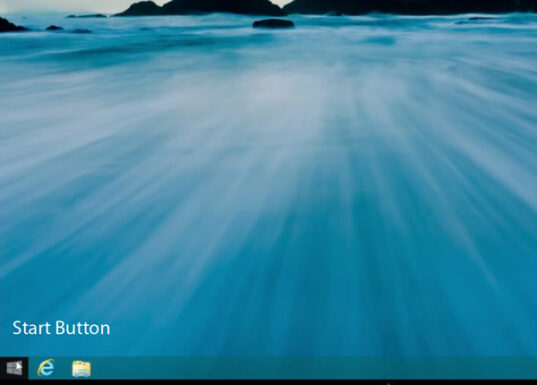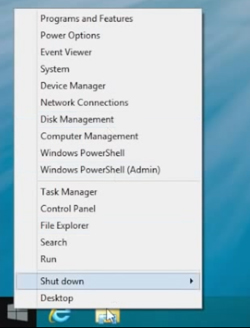 To keep it simple, the Windows 7 style interface is called Desktop in Windows 8.1 and the new tile interface, formerly Metro and Modern, is simply called Start. The words are a bit confusing but the moment you try this it will be intuitive.
From the Desktop, you can easily launch the old Desktop Start menu to find programs, just like it was in Windows 7.
This feature was much-requested by people who generally stay in Desktop mode in Windows 8.1, avoiding the Start tile interface altogether.
The menu works essentially like the one in Windows 7. You can add programs or short links to programs and they get sorted in whatever way you choose.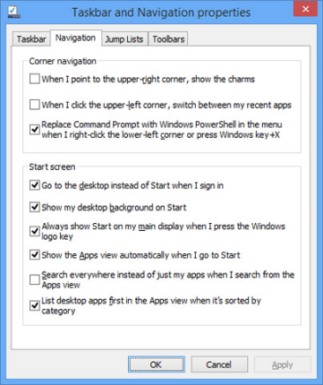 Of course in the new Start Menu, you can select the same programs by touching with your finger, clicking on the mouse or just typing the program name.
To change the normal Start Menu, go to "Taskbar and Navigation properties" under settings. You can start typing this in the Start screen and Windows 8.1 will find it.
This screen allows you to personalize how Windows 8.1 reacts to your mouse or touch.
To start on the Desktop, click the first box in "Start Screen" – Go to the desktop instead of Start when I sign in."
You can experiment with the settings to see how they suit you, except I don't recommend the Windows PowerShell setting unless you are familiar with Windows PowerShell, a home for serious geeks.
The second option "Show my desktop background on Start" will allow you to make both Desktop and Start Screen look the same, at least in the background.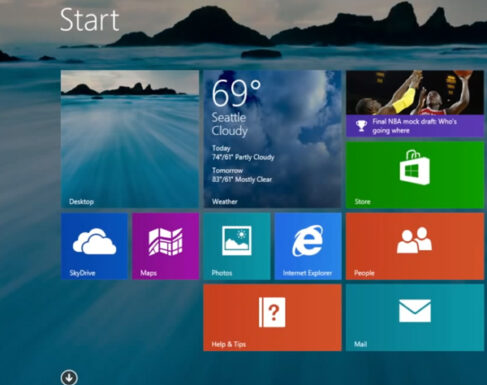 The video below has a short overview of these new features plus the Windows 8.1 Applications. Enjoy.

Windows 8.1 Preview Demo video
Windows 8.1 free upgrade

Windows 8.1 is a free update for Windows 8 users, available on the Windows Store starting October 18, 2013. Users of Windows 7 and earlier versions can buy Microsoft Windows 8.1 – Full Version for $120, available on pre-order from Amazon.com.
Here's a tip. If you don't already have Windows 8.0, you can save some money by finding a discounted copy of Windows 8.0 upgrade and get the update free. Amazon.com still has Microsoft Windows 8 Pro – Upgrade for $85.