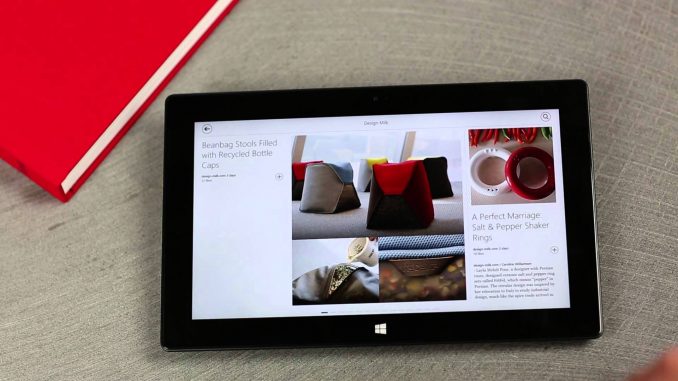 Popular iPad app comes to Windows 8.1 but you may not need it

Flipboard app no on Windows 8.1
News junkies will be happy that Flipboard has released their Windows 8.1 app. iPad needs Flipboard because iOS is claustrophobic. Windows 8.1 is an open environment that already has live tiles and updates and may not need curated news.
Flipboard, originally on the iPad, is a news and story aggregator. You sign up, add your social media accounts like Facebook and Twitter and Flipboard presents them in a right side flip board.
Flipboard is pretty easy to use and its free from the Microsoft Store.
Flipboard gives you an all-in-one place to quickly check stories and social media posts from friends.

Flipboard is highly visual and presents large tile size pictures, which works if the originals are high-definition but looks fuzzy of they were originally low-res.
On Windows 8.1, the flip from the right side of the screen gesture interferes with the Windows 8.1 right edge swipe to bring up the Search, Charms, Start, Devices and Settings bar. The Flipboard gesture has been moved slightly to the left of the right edge of your screen. It takes a little getting used to.
I used it on the iPad years ago and preferred to just go to the apps for news, but that's just me. I dislike curated environments where the developer controls what you see. And as a frequent Tweeter and Facebook "Like" person, I hate the inability to share a page with you. Windows 8.1 Charms Share is flakey on the best of days. Inside Flipboard it's hopeless.
The other side of the coin is some days it's nice to just lazily swipe by stories in an app like Flipboard.
Here is a quick video that shows you how to navigate Flipboard. It's pretty intuitive once you get the basics down.