You can publish this article on your website as long as you provide a link back to this page.
This article was last updated on May 20, 2022
Highly desirable Samsung Galaxy S Vibrant debuts at Bell Mobility priced at $149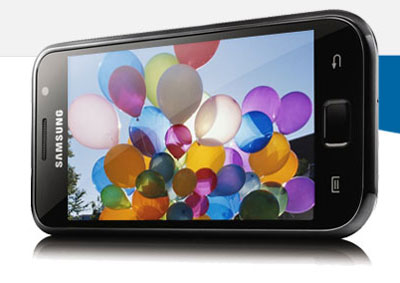 Canada stopped being an Android Wasteland from this date forward. Bell Mobility is shipping the highly prized Samsung S Vibrant at the low price of $149 on a 3 year contract.
Try this on for size – SUPER AMOLED touchscreen. 4" with vivid colors in an ultra-thin display. 720p HD video camera plus 5 Mb camera for capturing everything that happens around you.
The shots I got of the
flooding streets in Charlottetown
were on a Blackberry. Nice but not HD. The Samsung Galaxy S is just under the amazing quality you get on a Flip UltraHD. Of course, the Flip gives you 2 hours of video but most moments worth capturing are only a few minutes long.
It also has a 5 MP camera and Bell is supporting video calls out of the box which is linked to Facebook. Video calls seem like fun but how many of them do we make on the computer?
The Galaxy S has the usual round of suspects in social networking: email, Facebook, Twitter.
And it plays all the videos you want including Flash videos that Apple refuses to let iPhone owner's see.
The phone uses Android 2.1 which is one generation behind. They should be upgrading to Android 2.2 in September.
Bell is allowing the Galaxy S to operate as a wi-fi hotspot linking laptops and other devices to the 3G network.
The 2 year contract price is $350. One year is $450 and the no-contract price is $500. Bell is subsidizing the price between by $14 to $4 a month. Most consumers are expected to take the 3 year contract. The two year deal is better considering the rapid pace of smart phone development. Some of us can't stand having an three year old phone. Data plus voice packages start at $50 and the 500mb plan is $70.

It's all about the apps
Most iPhone users rave about the apps – small programs that are either free or cost less than $10. If you are heavily invested in iPhone apps, this phone may not suit you. Android apps are coming on strong with more than 100,000 titles today but that's half of Apple. Of course, how many does one need?
I'm not sure if the iTune app will run on Android but there are numerous solutions for sync'ing and streaming iTunes music to Android phones.
One thing I like about Android – it's an open system compared with the closed Apple system. Open systems attract more customers and developers which means more choice and lower prices generally.

Reviews
Reviews are handy to quickly separate facts from marketing fluff. Each person decides on a smartphone based on their own needs. At least now you have a choice over some pretty bad competition and the iPhone 4.
The
Globe and Mail
gave the Galaxy S Vibrant a positive review. "Assuming Android's selection of apps continues to expand, I could well be swayed toward a device like the Galaxy when next it's time for me to go handset hunting. And, really, that's what this is all about. Samsung's device may not be an iPhone 4 killer, but it is certainly a worthy competitor."

Engadget
liked the Galaxy S Vibrant but disliked the skins. "Skins" are the screens each phone manufacturer and carrier loads on the phone to make it "better" and unique. With Android 2.2 users can expect a native Android option which will eliminate any unique skins.

PC World
said the video and camera were the lowest in quality compared with EVO G (not coming to Canada soon) and the various Droids (not sure if we will get them). Their tests did show some lower quality but only at ridiculous resolutions like 2,560 × 1,920 pixels. The article is not real-world. People take pictures and videos to put on the internet where with maximum 300 pixel to 900 pixel resolutions at which point the differences are imperceptible.
Compatible with the HSPA network
Global access
Wi-Fi
A-GPS
Bluetooth® v3.0
USB 2.0
Operating system
Android™ 2.1
Apps store: Android Market
Messaging
Text, picture and video messaging
Email: POP3, ActiveSync
Instant messaging: Google Talk
Social networking services
Multimedia
Camera: 5 MP with zoom and multi-shot
HD video recording (720p)
FM radio
Media player
Supported file formats:

Audio: AAC, AAC , MIDI, MP3, WMA
Video: 3GP, MP4, WMV

Voice recorder
Web browsing
WAP2, HTML
Zoom capabilities
Samsung applications and services
Social Hub™ – a unique platform that seamlessly syncs all of your social networks, calendars and messages
Facebook®
Twitter
YouTube™
Daily Briefing
Navigation
Bell services
Video Calling
Bell Video Calling app on Facebook
GPS Navigator
Remote PVR
Self serve
Games, ringtones and wallpapers
Productivity
View Microsoft® Office documents
Calendar
Calculator
Memos
Tasks
Contacts
Physical attributes
Touch screen
Super AMOLED screen (brighter, less reflective, battery efficient, anti-smudge and anti-scratch)
Screen supports 16 million colours
Screen resolution: 480 x 800 pixels
Internal memory: 16 GB
Expandable memory: up to 32 GB with a microSD card
Talk time: up to 8 hours
Standby time: up to 463 hours
Screen size: 4″
Speakerphone
Lock/unlock button
Headset jack
Size: 64.2 x 122.4 x 9.9 mm
Weight: 118 g
Accessibility
Speakerphone
Digital YYT/TDD
Voice-activated dialling
Voice recognition
Language support: English and French