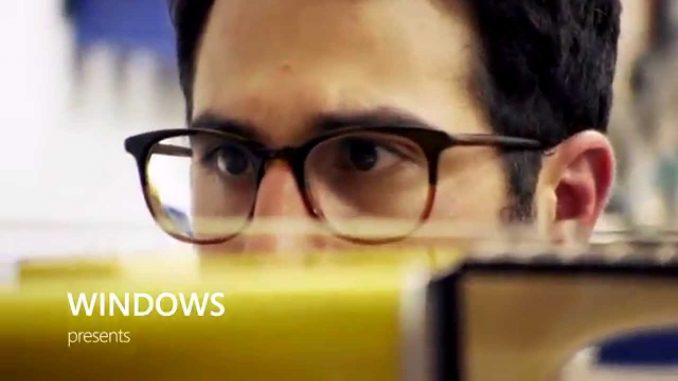 Microsoft does not have the features that musicians and music lovers want on the Surface or Windows Phone
By Stephen Pate – Microsoft does not make smart phones and tablets that appeal to musicians and music lovers. Period.
Microsoft could fix a big part of the problem by dropping the $99 a year fee to stream your music on your Windows mobile devices. But I fear their indifference to music is pathological.
Microsoft just posted a cool video "12 Windows Apps Behind the Strings" that demonstrates how Bohemian Guitars uses Windows tablets in their business.
That makes sense since Bohemian Guitars are in business and Microsoft products are known to appeal to businesses.
I tried to switch from iPhone and iPad last year to Windows 8.1. From a music perspective it was a miserable failure. This month I made the switch back to Apple with an iPad Air. As a died-in-the-wool Windows fan, you can hardly imagine how hard it was to go back to Apple.
"Music runs deep in Apple's DNA" said Apple CEO Tim Cook during the iPhone 6 launch as he gave away the new U2 CD to iTunes customers. September also is the month of the annual iTunes Festival in London, UK when iTunes broadcasts new music every day for free.
Microsoft does not have anything similar for their customers. I suggest that Microsoft just does not care about music.
Music Apps on iPad
All of the apps I need for music are on the iPad but not on a Surface, like Peterson iStrobosoft, VoiceJam, forScore, GigBook, Tempo Tap Delay, Banjo Tuner and GarageBand. The iPad has special apps for Bob Dylan fans like Bob Dylan Bootlegs and Interactive Like a Rolling Stone that will never be on the Surface.
In fact, Microsoft promised a special music app called Surface Music Kit and then cancelled the project.

For 5 months I tried to find a music notation program for the Surface 2 without success. I am hoping to put my music on the iPad and put away my music books.
iTunes versus Xbox Music
My music library has 10,000 songs that purchased or ripped from CDs. I have a Lumia 920 Windows phone which works great for phone calls, messaging and photography. At first my music was available on the Lumia then it stopped. I forgot to read the fine print that Xbox Music costs $99 a year to play your own music on all your devices.
iTunes plays your music on an iPhone and iPad for $24.99 a year Frankly, iTunes is so much better than Xbox Music that Microsoft should be charging less not more.
Microsoft is determined to get the $99 because they don't allow Xbox Music to play files stored on OneDrive. I found a few app solutions that would play OneDrive files but they were not convenient to use.
Microsoft should add up the paltry amount they earn from Xbox Music even at $99 and compare it to Apple's revenues from 500 million iTunes customers. I know Microsoft wants to compete with Spotify and other streaming services but they aren't competitive in that game either.
In frustration, I saw a Best Buy Labour Day sale for $100 off the iPad Air and gave them my credit card. The iPad Air came a week later. Within hours I was listening to the 1,200 songs I had purchased from the iTunes Store.
Today I have 3,000 songs and videos on the iPad and it works like a charm. I can play my music throughout the house on Bluetooth speakers or on the receiver with AirPlay. This is amazing considering the Bluetooth drivers on the Surface 2 were not compatible with anything we owned.
The 64 GB iPad Air will be at its limit around 4,000 songs at which point I will probably pay Apple $24.99 a year to put them on iCloud. There was no way I would consider paying Microsoft $99 or 4 times as much for a service that did not work as well.
Having an iPad opens up all sorts of opportunities as a musician and music lover that are not available to me with a Surface 2.
Admittedly, I could get a Surface Pro 3 and use iTunes but the Surface Pro 3 was double the iPad Air's $619 cost. And the Surface Pro 3 does not have music apps either.
Now that Microsoft has released OneDrive, Office Word, Excel, PowerPoint, and OneNote for the iPad, there is really nothing that a Surface 2 can do that isn't available on the iPad.
So here I am full circle back on an Apple iPad: we owned the original iPad until this spring. Will I end up on an iPhone again after all?
Follow me on Twitter at @sdpate or on Facebook at NJN Network, OyeTimes and IMA News Buzz. You can also subscribe and receive notifications of new stories by email. We do not share your email with advertisers.
By Stephen Pate, NJN Network