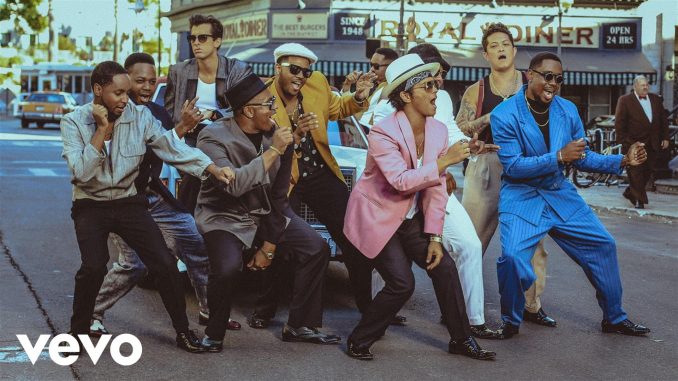 This article was last updated on May 28, 2022
Canada:

Oye! Times readers Get FREE $30 to spend on Amazon, Walmart…
USA:

Oye! Times readers Get FREE $30 to spend on Amazon, Walmart…

The Acer Aspire E-15 is a great laptop that can match the performance of a MacBook Air for $400
By Stephen Pate – I needed a new laptop for on-the-road computing. Instead of paying $1,000 to $2,000 or more for a MacBook Air, MacBook Pro or Dell XPS 13, I got a $400 Acer Aspire E-15.
Amazingly, the Acer Aspire is just as fast as the top MacBook Air with a larger screen, more memory, larger hard drive and a real 10 hour battery.
The difference is I saved $700 and got a 15&Prime screen compatible with my desktop. It only took a few minutes to enter the Microsoft account for my desktop and all my settings, OneDrive files, passwords and bookmarks were installed on the new Acer Aspire. That's one of the real advantages of Windows 8.1
I couldn't be happier. What got me thinking about this price range was the value for my money. Sure a MacBook is fancier but it does not work faster, have a better screen, or keyboard.
There is a big difference in a 15&Prime screen and even the 13&Prime MacBook Air which was my first choice for the greatest laptop. However, as soon as I added in the 8 GB of memory and 512 GB drive the MacBook became an expensive $1,699 laptop. Apple took too long to upgrade the model, expected next week, so I moved on to the Acer.
I read dozens of reviews for less expensive laptops and settled on the Acer Aspire since it was well reviewed by hundreds of users, had no power compromises, and cost less than $500. I already had a great service experience from Acer with 2 of their touch screen monitors.
The Acer Aspire series of laptops range from the 11&Prime E-11 to the 15&Prime E-15. You can get them in touch or non-touch screens. There are fancier models that convert into tablets but I didn't want to complicate the issues. Just give me a laptop that can do MS Office, WordPress, photo editing, surf the web and play videos and music.
I chose the non-touch since I rarely touch the screen and I was trying to see how little money I could spend. I wanted extra memory although Windows 8.1 works fine in 4 GB. The 8 GB allows me to run several programs at once and have up to 10 tabs open in the internet browser.
I can't believe they can make a laptop with all these features in the $400 price range.
Processor – Intel N3530 up to 2.58 GHz (equal to i3)
Intel HD graphics
8 GB DDR3 memory
1 TB hard drive
Wi-Fi b/g/n, 1 GB LAN, Bluetooth,
1 x USB 3.0 port, 2 x USB 2.0 ports
SD card reader
webcam
Windows 8.1 with free upgrade to Windows 10 this fall
The touch pad is very responsive and is all you need. I generally like to use a Microsoft Sculpt Comfort Mouse

( in Canada)

which connected without a hitch.
As for speed, this computer is considerably faster than the MacBook Air (2012) I just sold. I can only notice the slightest difference between the Acer Aspire and my 12-core 3.8 GHz workstation.
I did a battery run down test and got 10 hours of full-time computing on the Acer Aspire which is awesome.
The biggest drawback to the Acer Aspire is the bloatware Acer loads. You have to delete those programs which slow it down. It took about 1.5 hours to delete everything from the laptop and another 2.5 hours to update Windows 8.1. If you get a Signature Edition from the Microsoft Store, they have already removed the bloatware.
There is a demo of Office which I deleted and then downloaded one of my 5 copies of Office 365 Home (in Canada Office 365 Home )

included in the $99 annual license. OneDrive syncs your files from the cloud automatically. With a 1 TB drive to play with, I set OneDrive to "Make Available Offline" which keeps a full copy of everything on the laptop.
I also loaded Chrome and made it the default browser.
The speakers are exceptionally good sounding for a laptop and didn't have me looking for headphones. The sound is clear if somewhat lacking in bass but that's what headphones are for.
The Intel HD 1366 x 768 screen is perfect for pictures or watching YouTube videos which is what most people are doing. The screen resolution is about the same as the current MacBook Air. I listened to a few of my own iTunes tracks then shifted over to YouTube for Bruno Mars "Uptown Funk." Part of my battery rundown test was to play music and videos on iTunes continuously for 10 hours.
The video looked every bit as good as on a HD display and the sound was punchy with the catchy beat that got me snapping my fingers and grooving.
The Acer Aspire is sold in plenty of retail computer stores and online from Amazon.com, the Microsoft Store and other resellers. There are several models with either 4, 6 or 8 GB, 512GB or 1 TB drives and touch and non-touch screens. That can be confusing but also offers you a chance to get your best deal. I paid $399 for mine by shopping around.
Downside to the Acer Aspire is that it is bigger than a MacBook Air but I wanted a larger screen for work. It also weighs slightly more at 2.5 KG. There is no DVD drive in the model I chose but that means nothing since almost all software downloads from the internet.
Where to get an Acer Aspire E-15
Here are a few links. There are more models available with more choices on each site.
Amazon.com
Acer Aspire E 15 15.6-Inch Laptop with 4GB SDRAM and 500 GB Hard Drive $301
Acer Aspire E 15 15.6-Inch Laptop i5-5200U, 6GB SDRAM and 1TB Hard Drive $507
Microsoft Store USA
Acer Aspire E 15 ES1-511-C590 Signature Edition Laptop


Amazon.ca in Canada
Acer Aspire E15 i5-4210U, 15.6-Inch Multi-Touch screen, 4GB, 500GB, and DVD $489
Microsoft Store in Canada
Acer Aspire E 15 ES1-511-C590 Signature Edition Laptop


$349
Follow Stephen Pate
Twitter – @sdpate
Facebook at NJN Network
Add the NJN icon to your desktop
Subscribe and get new stories by email
4.5 / 5 stars
You can publish this article on your website as long as you provide a link back to this page.