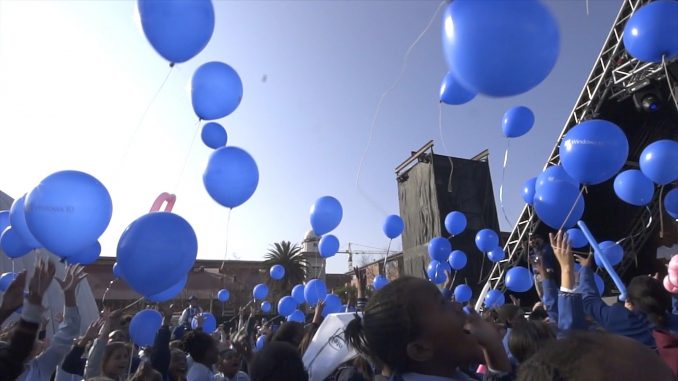 You can publish this article on your website as long as you provide a link back to this page.
This article was last updated on April 16, 2022

Windows 10 Anniversary update will bring new features and old problems (Illustration Petri.com)
The free August 2016 Windows 10 update is long on hoopla and short on solid reasons to upgrade
By Stephen Pate – At the April //Build 2016/ developer's conference Microsoft announced the next update to Windows 10 will be called Windows 10 Anniversary. Expected in August 2016, this update will be one year from the initial release of Windows 10 in August 2015.
The update will be free to Windows 10 users continuing Microsoft's policy of free updates. There are 270 million installed licenses of Windows 10 Microsoft revealed at //Build 2016/.
Without seeming too cynical, most of the new features look like things Microsoft promised in either Windows 8, 8.1 or Windows 10 at launch. Microsoft tout the new gee-whiz features. Most Windows 10 users prefer an update that fixes the numerous bugs in the current version and delivers a stable operating system.
We get the feeling Microsoft is not paying attention to user feedback. Simple issues like social media sharing in the Internet Explorer or Edge browser has not been fixed for 2 years. Sharing is a normal part of most users computer experience. It is embedded into Safari and Chrome but remains a hit-and-miss affair on Windows 10. Sharing in Windows 10 Edge does not work
Here are some of the announced new features in Windows 10 Anniversary Update. Don't get too excited since there aren't any show stoppers.
1. Windows Hello add Bio-metric Security to Apps and Microsoft Edge
Windows Hello allows users to sign on with iris of fingerprint scan. The feature has been in beta since last year and generally only works on new computers with special iris scanning hardware. It is being extended to Edge and app sign-on in the hope of eliminating login and passwords.
2. Windows Ink

Windows Ink allows you to write on webpages, save or share them. The feature has been in Windows 10 but can only be used in limited fashion. Announcing sharing of inked pages might mean that Edge sharing has been fixed.
By Stephen Pate, NJN Network