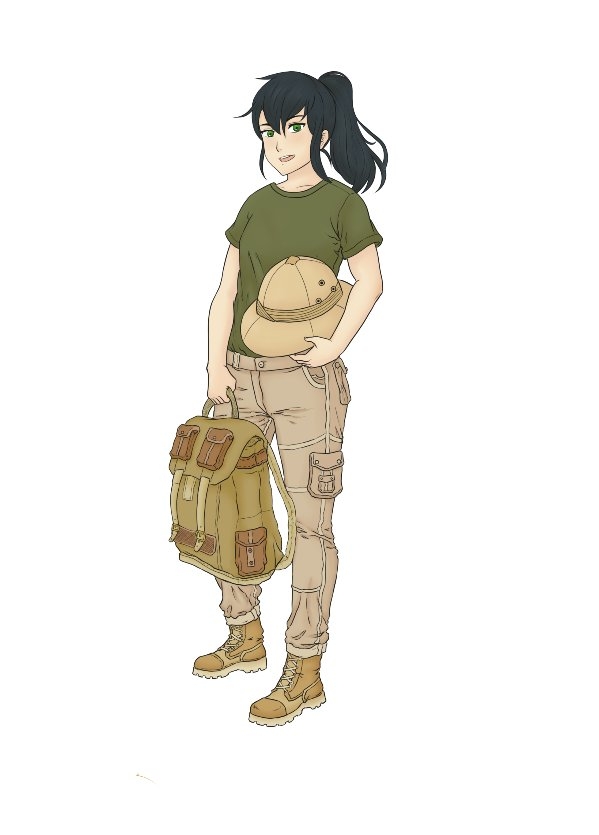 Jade Charme The Sword of Tippu Sultan
Episode 1
Good morning, Sis,
I've been on the phone all morning making arrangements for all of us to be together for our annual family holiday. Jack will be flying in with The Fam, so we'll all be together. It will be such great fun. At least I think it will. Diesel found the boomerang and he's trying to get the hang of it. All I know is that he's got a nice lump on the back of his head! Here's hoping that no emergencies crop up along the way to spoil our plans.
I've just got this nice little assignment in for you. You'll love it. First Class to India, staying at the Palace of the Maharaja of Khandhipur, then off to U.K. to our friends at the London Museum Royale. It seems that the Maharaja is one of our father's old friends from his days as Ambassador. The Maharaja is making a gift of the legendary Sword of Tippu Sultan, a jewel encrusted solid gold handled sword.
The dossier and your tickets are attached below. Everything here is great otherwise. I'm dusting off the old film projector and sorting through old film reels for a movie night. We'll all have fun watching those old black and white films and slides.
Love,
Grace
The 9 Escapdes of Jade Charme Agent Extraordinaire by Khadi Madama is available at Amazon.com
For more information about Jade Charme please follow her on Facebook:
https://www.facebook.com/The-9-Escapades-of-Jade-Charme-Agent-Extraordinaire-403172016520692/
Movie Log Lines and Treatments www.yourstrulyprandmedia.com
and Instagram. @JadeCharme