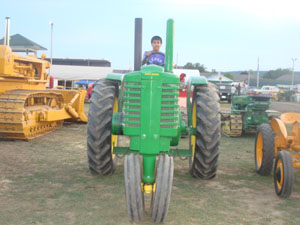 This article was last updated on April 16, 2022
Canada:

Oye! Times readers Get FREE $30 to spend on Amazon, Walmart…
USA:

Oye! Times readers Get FREE $30 to spend on Amazon, Walmart…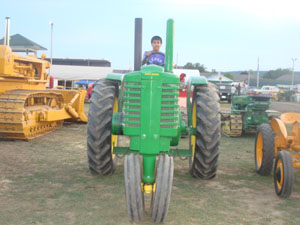 "Steam is no stronger now than it was a hundred years ago but it is put to better use" – Ralph Waldo Emerson (1803-1882)
Mr. Emerson was a respected individual working as a lecturer, essayist and American poet. I picked this fond quote of his believing that it has strong ties towards this year's Steam-Era event hosted in Milton, Ontario for its 52nd year. This event is a great event for all ages and a time to explore agriculture the steam-powered way and to witness one of the many steam operated machines used as farm equipment which has been restored for historical purposes. I will teach you about its rich history, what it's all about and best of all some fun events that you might want to participate in along with my experience.
Steam-Era started out as an idea in August of 1960 and later was hosted during the Labour Day weekend in the wisely chosen Milton Fairgrounds and has been a tradition held in these very grounds ever since. It took a lot of convincing from the people of Milton to persuade the directors to host the show here because of rivals who wanted it hosted some place else. This led to a bit of a riot from the people of Caledonia and Cayuga for some time until everyone finally agreed on the ideal location of Milton. This is just a small part of its rich historic history but if you would like to learn more about this, click this link to your right ——– http://www.steam-era.com/about/history.html.
As it is defined in its name, this event is to teach people about the "Golden Era" of steam machines back in the late 1800's when engines and railroad vehicles were run on steam-powered engines. It is pretty amazing the many things a steam machine can do such as make a perfectly steamed corn on the cob or the ability to crush cans into recyclable material is pretty amazing. There are many reasons to come here but most importantly is to learn about the whole point Milton hosts this show is to show people awareness and it helps us to appreciate that we are lucky to live in such a high-tech society that doesn't rely on steam to do everything for us. It's the simple things we take granted for such as the television, DVD player or even as self-centered as this laptop I am currently typing this article on. We should really appreciate the last generation who put in so much for us to live in a fun healthy-living society.
Some events that I would recommend watching/participating throughout this visit to the Steam-Era show in Milton would most definitely be the tractor pull or if you want to showcase your talent in the annual talent show. I recommend these two events the most out of all of them because these were my favourite ones I enjoyed watching/participating in. They've even got events for adrenaline-seekers such as the extremely fast paced tractor races for those who like to be awed by vehicles racing by them at lightning speed from their seats in the stands. There are many other events for your liking as well so be sure to drop on by this year's Steam-Era this Labour Day weekend!
All the best to students, families and teachers as we start another school year. Have a steam-tastic Labour Day Weekend!
Enjoy – http://www.youtube.com/watch?v=TbUZxnRPfH0&feature=plcp
You can publish this article on your website as long as you provide a link back to this page.