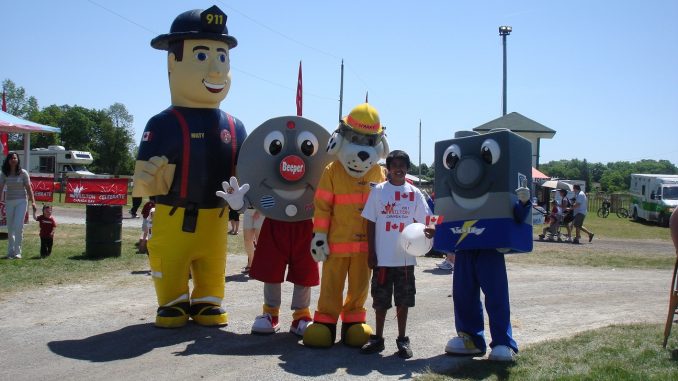 This article was last updated on April 16, 2022
Canada:

Oye! Times readers Get FREE $30 to spend on Amazon, Walmart…
USA:

Oye! Times readers Get FREE $30 to spend on Amazon, Walmart…

"A people without the knowledge of their past history, origin and culture is like a tree without roots."
– Marcus Garvey (17 August 1887 – 10 June 1940)
Marcus Garvey was a Jamaican political leader who was the prominent face for Black Nationalism and African Movements during the early 1900s. During his lifetime, he influenced fellow Africans across the world to take a stand for their rights and is still considered a big influence to this day. He has inspired me to talk about contemporary Canadian patriotism.
Canada Day frequently referred to as "Canada's Birthday" in the public dates back to July 1st, 1867. This was when the three colonies of Canada at the time came together resulting in the Constitution Act. This day is observed across the respected provinces and territories in Canada and with proud Canadians internationally. It generally marks the British-North American colonies of Nova Scotia, New Brunswick and the Province of Canada (later divided into Ontario and Quebec in 1982). If you would like to learn more about this federal statutory holiday then visit the link at the bottom.
On Canada Day, the average Canadian usually spends time with family and friends to have a good time. But why not be patriotic to our country and volunteer! You can initiate this by organizing a local community clean-up and then celebrating it off with a barbecue. Maybe even hold a little water gun fight to re-enact the War of 1812. Or better yet, hold a used book sale for your local school and receive funding to do other various activities as well. These are just some of the great ways people in the community can benefit in having an awesome Canada Day Festival.
For the past two years, I have been celebrating Canada Day through various events in the community while meeting new people at the same time. In 2011, I participated in the Milton Canada Day festival through volunteering by organizing recycling bins at the event. The following year, I volunteered at the Glen Williams Canada Day Festival to assist in the parade in town. This year, I am raising awareness about patriotism being shown in this great nation of ours. In general, patriotism can be incorporated within this year's Canada Day celebration with your family through volunteering in your local community. This will show others that you are being patriotic by showing love for your country. You can accomplish this by showing your spirit, re-enacting the War of 1812 or even come up with something on your own that you believe will show your patriotism. I am personally a fan of re-enactment and I will be coming up with something clever to participate with my family to enjoy alongside with me.
Have a patriotic-filled Canada Day to celebrate with your friends and family!
Read my experiences about Canada Day in the past:
https://www.oyetimes.com/news/south-asians-abroad/12768-proud-canadian-harnoor-gill-leads-by-example
http://www.asianjournal.ca/july%206_12/ot_head11.html
To find out more about Canada Day visit these websites:
http://www.pch.gc.ca/eng/1292265752243/1292265752246
You can publish this article on your website as long as you provide a link back to this page.