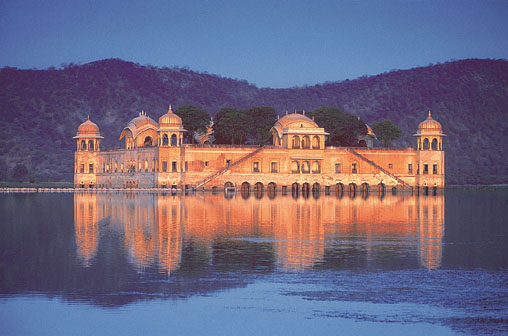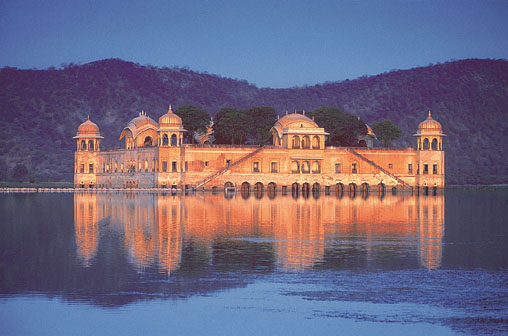 Our final morning in Ranthambore consisted of a 05:00 wake-up call so we could go on our final safari. We had been so lucky on our first two safaris to see tigers, so we weren't sure if our luck would hold out, but the jeep ride in the morning before the heat of the day were so enjoyable we were happy to go whether we saw tigers or not. We were with four other people in the jeep, a couple from Ireland who we had met on a previous safari, and two young British guys currently living in Norway who were on their first safari. Luck was with us and we had another great sighting of a tigress early in the morning and were able to observe her for the better part of an hour. Dan, one of the British guys, did not look well, so James inquired if he was feeling ok. It turns out he was fighting a very nasty stomach bug, and was still feeling very ill and the only medication he had was Imodium. James offered to give him some illicit cipro when we got back to the hotel, which he gratefully accepted (he wasn't familiar with this drug, and we assured him it would be safe and effective). He and his friend were going to Agra the following day and then on a 13 day trek through the Himalaya's, so hopefully the antibiotics we gave him had him feeling well in time for that. Not exactly the type of "act of kindness" we thought we might provide in India, but hopefully good karma none the less.
We were driven to Jaipur from Ranthambore and arrived around 13:00 in the full heat of the day (around 46 degrees) to our beautiful oasis of a hotel, the RajVillas. It is a 32 acre property which has about 70 villas on the grounds and it's just lovely (we've attached a pic of the main building at night) – they have peacocks roaming freely on the grounds which never fails to impress. After a quick rest we met our Jaipur guide, a very eager young man who has lived his whole life in Jaipur and was passionate to share his knowledge of the city. We drove through the gate to the "Pink City" which was a stark contrast to most of the places we have visited so far. Jaipur was the first "planned city " in India and it really shows. The streets are on a grid system and it is much more orderly than any other city we have visited. Not suprisingly I suppose, James quite liked this about the city whereas Simon found it uninteresting and quickly developed a bit of a dislike for Jaipur. We did our requisite palace visits to the Wind Palace and the City Palace, but we are both getting a bit weary of Indian palaces – it's kind of like looking at churches in France, they all start to bleed into one and other after a while. Our next stop was Jantar Mantar, a site where the Maharaja (who was very interested and knowledgeable about Astronomy) built these very impressive devices such as sundials which are precise to within 2 seconds and various astrolabes. It was really quite fascinating to see, as much of it was built in the 17th century.
We had an early breakfast at the hotel today and then met our guide in the lobby at 08:00 to start our only full day of sightseeing in Jaipur. First stop was an elephant ride up the hill to the Amber Palace – this was a definite highlight for James and a redemption of sorts after the disappointment of learning that his tonga ride in Agra was not an elephant ride, but rather a filthy horse pulling a rickshaw. It was really quite a thrill and a reasonably comfortable way to travel up to the palace. The Palace itself was, well, like all the other palaces but did have very impressive views over the city of Jaipur and up to the Amber Fort. Our guide took us through a nauseatingly detailed history of the Palace, and near the end of the tour he sensed we were tuning out and asked us if we wanted to wrap up the morning's sightseeing. James was still quite interested in seeing the Amber Fort, so he suggested to the guide that we do a "brief" tour of the fort before lunch – the guide seem to get the hint and we only spent about 30 minutes at the fort which was ample time. We went to a local restaurant for lunch, but instead of just showing us to the restaurant and letting us dine our ever zealous guide asked to join us. He caught us off guard so we were stuck with him. James seized on the opportunity to have an inquisition of sorts in which we gleaned a lot of information about our well intentioned, though far too chatty guide. We found out he is Muslim, lives with his entire family (his parents, his brother with his wife and two children, himself and his wife, and his sister) in a smallish apartment. He also told us he has no children as his wife is unable to conceive and that they are saving up for in vitro. So the lunch wasn't a total loss.
We did some shopping in the local market area after lunch, which mostly consists of jewelry stores. James was somewhat interested in buying a grad gift for his niece, and Jaipur is known for it's jewelry so we thought we'd look in a few. These place were definitely less high pressure than any other stores we have visited in India, but Simon was convinced that they were a rip off, so we just browsed a bit and called it a day. The heat, as always, was intense this afternoon so we decided some pool time was in order. Surprisingly James has adapted to these high temperatures rather well and is increasingly able to tolerate the heat for longer each day. Our exertion in the pool was rather lackluster, so James decided he needed to go for a run (as he has done several time this trip) – he is one of the few people who is actually gaining weight while visiting India. We had a lovely evening dining on the terrace, as the heat wasn't too bad this evening – we had a tasting of India platter with various kabobs and curries and it was just fabulous. James ended the evening with a lovely glass Louis Jadot white wine and a fruit platter under the stars which was a perfect way to our end our time here in Jaipur.
We have an early wake-up call again tomorrow and then a fly to Udaipur (the City on the Lake). We'll update more from there.