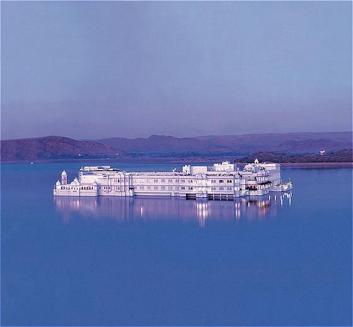 You can publish this article on your website as long as you provide a link back to this page.
This article was last updated on April 16, 2022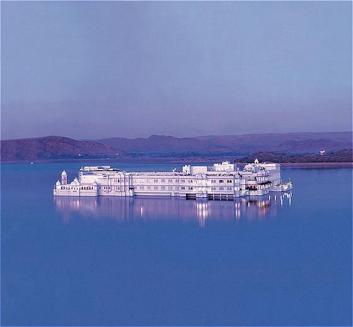 We've arrived in Udaipur after a long day of and delays at airports, possibly due in part to the tragic Air India crash which occurred this morning in Mangalore, and claimed the lives of 158 people. Our travel woes were exacerbated by the completely unhelpful staff at the Mumbai airport, who couldn't have been less interested in assisting us to find the terminal we needed to get to. We arrived to Mumbai late with very little time to make our connection to Udaipur on another airline (Air India), and were asking for directions to Terminal 1 where our connecting flight departed from. Two of the airport staff just stared at us blankly, and then looked down at our cards as if trying to figure something out. After they stared at our cards trying to decipher the information on them for about 30 seconds, James freaked out and yelled "they don't know anything, let's just go!". Simon snatched the cards out of their hands and was dragged by James out of the airport to find a the way to terminal 1.
Lucky for us, a local representative from the tour company was waiting for us outside to help us make our connection. We had to hop in a ridiculous little 3-wheeled taxi (the kind we have seen all over India) in order to get around and up to the departures level quickly. The air in Mumbai was so hot and humid that we felt like we were drinking each breath – a real change from the arid desert conditions we have been experiencing for the last week, where the earth is dry it seems to literally begging for Monsoon season to start. The taxi driver totally tried to rip us off; he demanded Rs 50, but the makeshift meter (which, if it was anything like most of the metal detectors at monuments in the country, didn't work at all) displayed a grand total of Rs 14.8. James was digging around for money while our guide argued with the driver and Simon was shouting, "just give him some money and let's go!" so James threw Rs 20 at the driver and ran off while he was yelling at us. Nice try! Then, we took a page out of the the Indian handbook and wormed and forced our way towards the front of the line and made it to our flight on time.
We still don't like the whole pushing and shoving thing, but at least we're learning to work within the boundaries of such a system. Indian people are funny, they seem to hate anything holding them back – even if they aren't in a hurry. Whether driving or lining up, they aggressively make they way into the clear and then resume a relaxed a pace – it's very strange.
We arrived to the hotel, which, like all Oberoi hotels, is absolutely beautiful. We finally found a chink in the Oberoi armour however, as we have had quite a few missteps at this property which is very uncharacteristic. Perhaps they set the bar too high at the last 4 properties we stayed at, as James was disproportionately annoyed by these fairly inconsequential issues. Just wait until we get back home where people aren't waiting on us hand and foot, it will be quite the reality check.
We got settled and went for a swim in our own semi-private infinity pool that our room and terrace open to, it really is a tough life here in India. Our guide then met us and took us to the local market, which included a vegetable "farmer's market". It was so vibrant, colourful and full of life that it was exhilarating to walk through the narrow streets and alleys where the locals peddled their wares to other locals. People whipping by on motorcycles (often with 3-5 people on a bike), the women always behind the men and sitting sideways since they are wearing saris and can't straddle the seat; children playing in the heat of the afternoon, running from street to street and up stairs into homes; piles of incredibly delicious-looking sweets (probably not safe for our Western GI systems, if the burfi of Varanasi was any indication); jars of incense for sale as offerings at the nearby temples; piles of ground spices and grains for sale, some brilliantly coloured; men getting their faces shaved in hole-in-the-walll barber shops; women carrying everything from grain to housewares to water on their heads; men holding hands walking through the streets (a very common sight, apparently often between siblings or close friends): all these things happen at once in the streets and weave together to form a part of the fabric of daily living here, which is as colourful as the saris.
The sights and smells reminded us of what we loved about India from the moment we stepped of the plain in Delhi. These people work so hard every day of the week to eek out a living and feed themselves and their families, yet there is nothing sad at all about their lives despite the stark contrast to our own. They have very little, yet they don't feel like they are without – we could take a lesson from them. We think the reason that India culture is so steeped in religion and faith is because it is that hope that keeps them going despite the many obstacles they overcome on a daily basis (lack of water, electricity being shut off for hours at a time, etc.).
We just got back from dinner, where we ventured out on our own – no driver, no guide – just the name of a restaurant and a sense of adventure. Our guide had mentioned a restaurant he thought we would like, so walked out of the gated grounds of the hotel and were soon approached by a driver of a three wheeled taxi vehicle. For a mere Rs60 ($1.25) he drove us to our restaurant, all the while trying to sell his services as our driver and guide for our stay in Jaipur. James bluntly told him we had a driver and guide, but Simon, ever the kind, but weak, gazelle tried to give the driver some hope that we might use him again while we're here. The dinner recommendation was fabulous and we dined alfresco in this lovely garden courtyard by the lake – very romantic! All in all, a great first day in Udaipur.