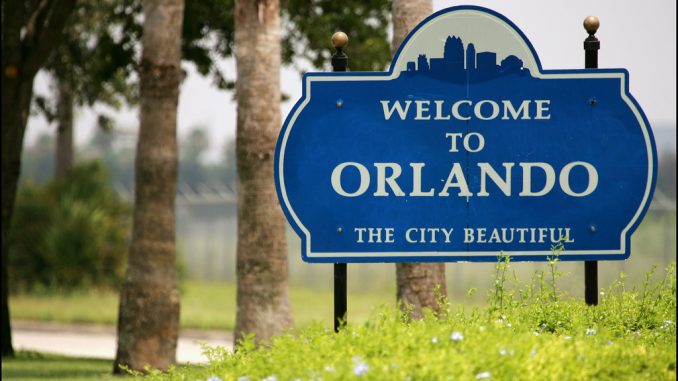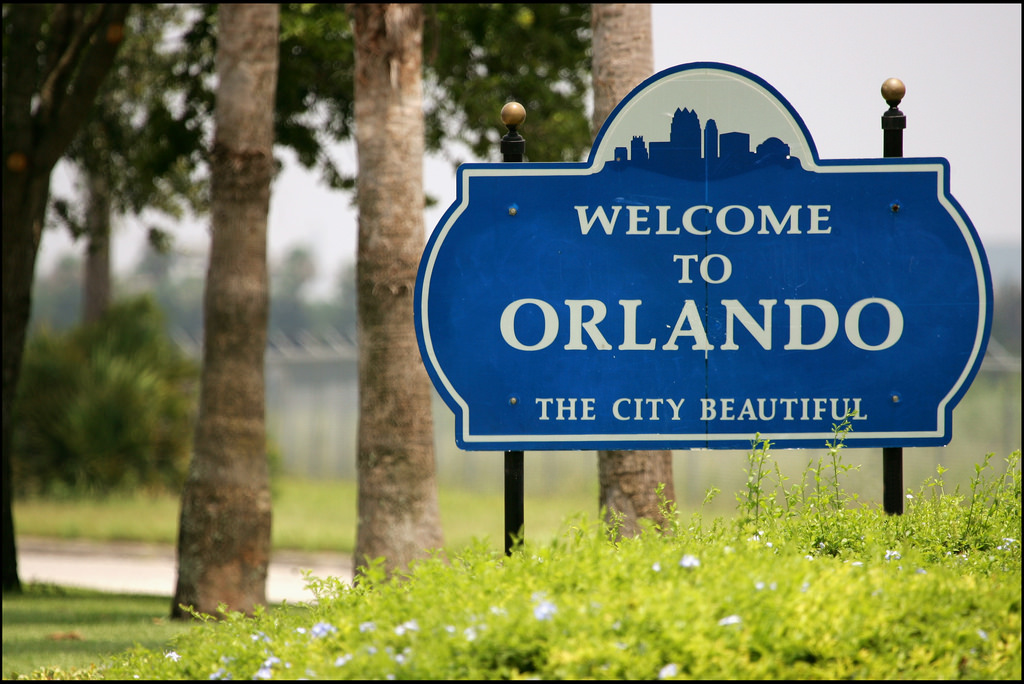 Over 62 million people visited Orlando, Florida last year–making it the most visited destination in the US, surpassing even New York City or Las Vegas. Amongst the travellers to the central Florida hotspot are thousands upon thousands of Canadians who make the journey south to discover all that Orlando has to offer.
There's more than one way to make it down to the Sunshine State from often-not-so-sunny Canada. We've covered three options ranging from quick and efficient to safe adventure to downright epic.
By plane
A number of airlines serve every major Canadian city with flights to and from Orlando. While flying out of Vancouver could take anywhere from 7.5 – 11 hours with a connection, the most direct flights to Orlando originate from Toronto and take less than three hours.
The cost of flying can be a barrier to some, especially for those coming in from the far west or regional airports from the far north. Airfare from Ontario and eastern Canada however can be as low as in the $250 – $450 range for return airfare.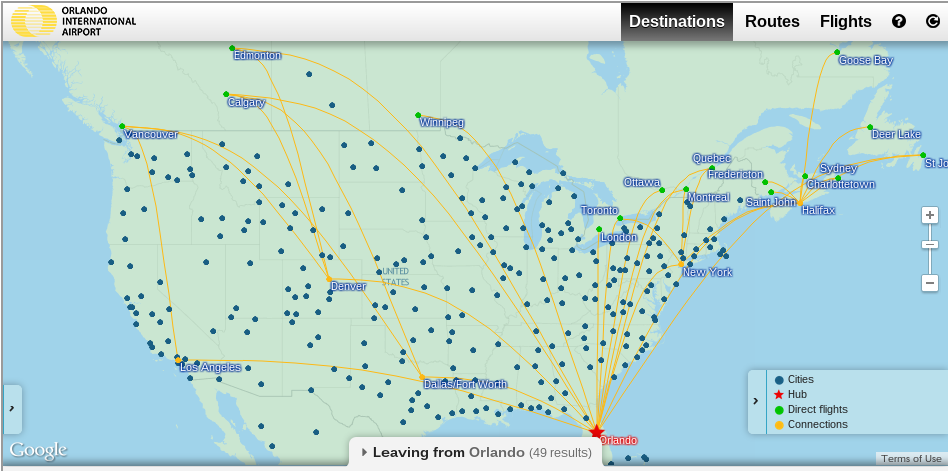 For those who live in Southern Ontario, the myth often perpetuated is that flights within the contiguous US can be had across the border in Buffalo, NY for a bargain. This however is not entirely accurate.
For example, we recently booked a flight from Toronto Pearson (YYZ) to Orlando International (MCO) for $299 directly with the airline. The cheapest flights available at the time from Buffalo Niagara International (BUF) to MCO? $284 with a connection.
Using Google's flight search tool, we ran a slew of dates to compare the price of flights between YYZ to MCO and BUF to MCO. The result? In most cases the difference in price was less than 20% in favour of flying out of Buffalo where most flights require connections. And in some cases it was actually cheaper to fly out of Toronto where most flights are direct.
Air Canada, Air Canada Rouge, Air Transat, Sun Wing and WestJet are the providers with the most regular flights to/from Orlando.
By car
At just over 2,000 km away Orlando, FL remains one of the top road-trip destinations for many Ontarians each year. The most direct drive route takes drivers through the states of New York, Pennsylvania, West Virgina, Virgina, North Carolina, South Carolina and Georgia on route to Florida.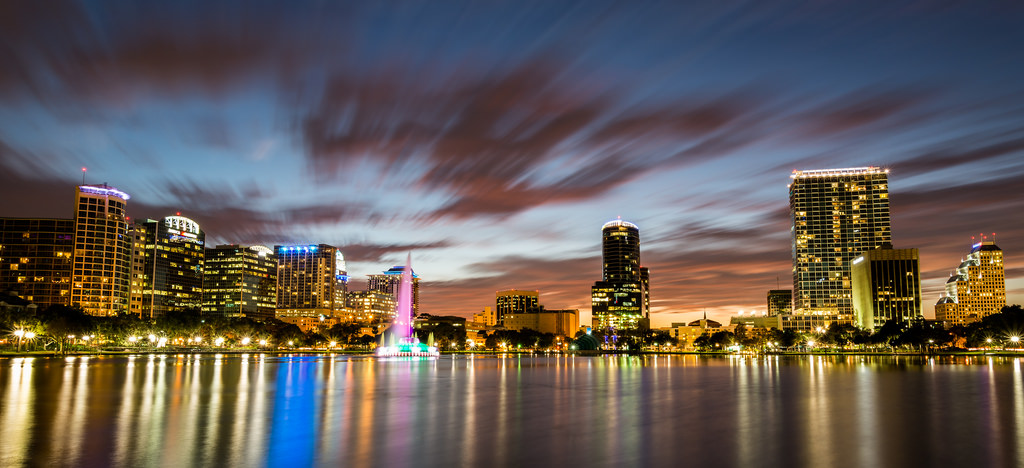 While the brave, the rushed, and those with destination fever can traverse the route in a single 18 hour run, there's so much being on the road can offer.
Crossing the border near Niagara/Buffalo starts the route off heading down the I-90 to Erie, PA and then onto the I-79 that'll put you right through Pittsburgh, PA. With two rivers that join to create a third running right through the downtown area and hills dominating much of its landscape, Pittsburgh is home to some picturesque cityscapes.
Continuing south on the I-79 through West Virginia and onto the I-77 through Virgina will see drivers through the beautiful wilds of the western Appalachians. Those who want to really enjoy the drive and explore some great driving roads are encouraged to detour off the main interstate here.
Keeping on route however, will now put you through Charlotte, NC where after continuing south past Columbia, SC the route changes onto I-26 briefly before turning onto I-95. Care to experience the lore and learn of the troubled past in America's 'Deep South'? Get off the main route through the Carolinas and have an adventure.
As the southbound I-95 crosses into Georgia, drivers will find themselves passing just outside Savannah, GA. An unbelievably beautiful city, much of downtown Savannah is made up of historic architecture and roads lined with giant oak trees draped in Spanish moss.
Drivers will continue south from here on the I-95 past Jacksonville, FL before turning inland near Daytona Beach for the final leg of the journey along I-4 into Orlando.
The best way to enjoy this drive would be to give yourself at least three days for it, anything less and there's just not enough time to stop and smell the flowers or go looking for moonshine.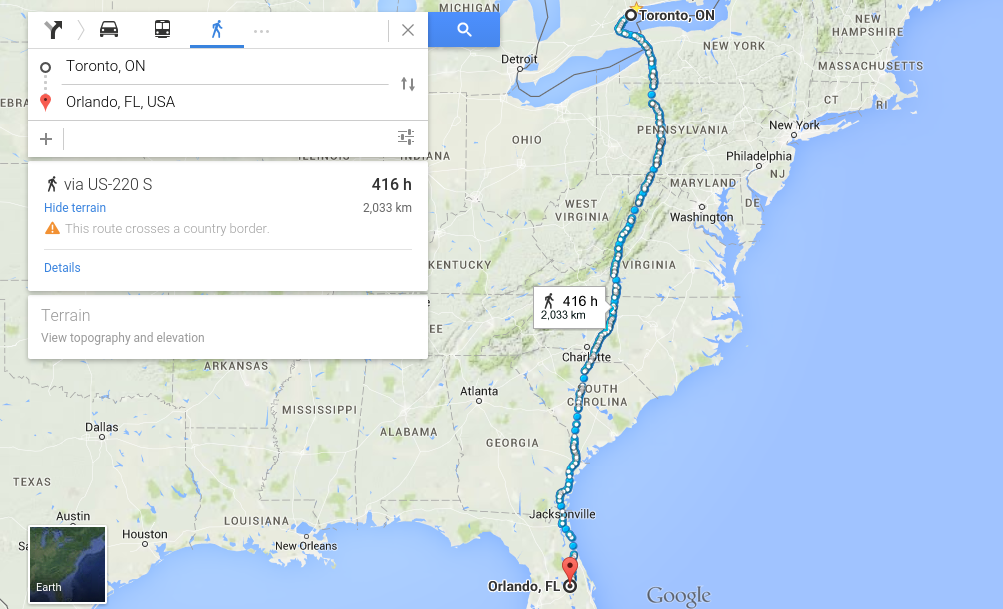 By foot
This is the ankle express option. The one only one in every few million travellers will even consider and fewer still will undertake.
Thanks to online mapping services like Google Maps, what was once a very unlikely proposition can now be explored in detail with just a click.
This 2,033 km journey from Toronto to Orlando is broken down metre by metre, step by step and should take 416 hours of continuous walking time according to the suggested route. That's over 17 days of straight walking or more realistically 35 days if you were to walk just 12 hours each day.
We don't know of anyone who's tried this, and would love to hear about anyone who is planning a journey this epic.
Photographs courtesy of Visit Orlando, images of maps belong to their respective owners.