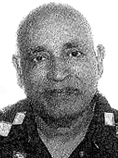 Most employees are entitled to minimum wage if they work for a company under Provincial Jurisdiction. The minimum wage may be changed from time to time. If you are in doubt about what the minimum wage is, you call the Ministry of Labour office to confirm the current rate. No employer can pay less than the minimum wage set for a particular category of job. If you or someone you know is being paid less than the minimum wage, you can contact the Ministry office in confidence and they should be able to enforce the minimum wage established. You don't need to identify yourself, just the company. If the Ministry has not taken immediate steps to rectify the situation, don't hesitate to file a claim immediately. Remember at all time, the Ministry will recover monies that became due within six months of the time of filing a claim. It does not matter if you work full time, part time or are a casual employee. It also does not matter if you are paid on an hourly basis, commission, piece rate, flat rate or salary. The hourly rate must be shown on a statement of earnings and must not include anything else such as vacation pay, overtime, public holiday pay etc. If you are paid a salary, again, statement of earnings should show separately vacation pay, overtime, public holiday pay etc. If it does not, ask the employer if you can, if you don't wish to raise the matter with the employer, contact the Ministry in confidence for their intervention or at worst, file a claim with the Ministry.
However, there are some exceptions to usual rules for certain industries and job categories. For details, it is best to contact the Ministry. In addition to general minimum wage, there are other categories for which a different rate may apply. For example, if you serve liquor or are a student under 18 who work 28 hours or less etc.
The current minimum wage for various categories are:
General Minimum Wage $8.75/hour
Student Minimum Wage $8.20/hour
Liquor Servers $7.60/hour
Hunting and Fishing Guides $43.75 (working less than consecutive 5 hours/day)
$87.50 (working for 5 or more hours/day)
Home workers $9.63/hour
If you are paid other than on an hourly basis, divide the wages earned in a week by the hours worked (maximum 44 hours).
If the employer provides you room and board, the employer may include maximum of $85.25/week in calculating your minimum wage for a private room and three meals/day. For a private room, maximum weekly amount is $31.70 and for three meals/day, the maximum weekly amount is $53.55.
If the employee works less than three hours, he/she must be paid greater of 3 hours at minimum wage or wages for the hours worked.
This information is only provided to guide you about your entitlements under the Employment Standards Act, 2000 and should not be considered as a legal advice.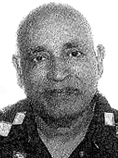 This article is provided by Rajinder K. Batra, who is a retired Employment Standards Officer with the Ministry of Labour with 15 years experience in these matters.
If you have any questions regarding your employment, please contact the writer by e-mail at [email protected]  
If you don't have access to e-mail; you can fax your question at (905) 331-1805.