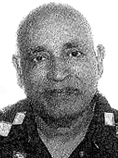 If you are employed in the province of Ontario and the company falls under its jurisdiction, you may be covered under the Employment Standards Act, 2000. The Act sets minimum standards a company must comply with. If it does not, you have a right to file a claim with the Ministry of Labour. If you are currently employed with the company, you may be able to file a claim with a request that your name not be disclosed. The Act protects you when you are exercising your rights under it.
If you have worked for the company for at least 3 months, the Act requires you must be given a written notice before your employment can be terminated. Your employment can be terminated for any reason (including no reason), except for pregnancy and parental leave and reprisals. It does not stop the employee from quitting, for any reason (including no reason).
The maximum notice required is 8 weeks, if you have worked for more than 8 years with the company and the minimum is 1 week, if you have worked for less than 1 year but more than 3 months.
Q1.      I started my employment with the company on August 1, 2009, when will I be entitled to notice of termination?
A1.      If you were terminated today, you will not be entitled to any notice, since you have not completed three months employment. However, you will be entitled to one week written notice from November 1, 2009, 2 weeks after July 31, 2012. The notice increases by one week for each additional year of service for a maximum of 8 weeks for an employment of 8 years or more.
Q2.      I received a letter of termination dated October 1, 2009 by registered mail stating that I will be terminated on October 29, 2009. I have worked for the employer for 4 years and six months. How much notice should I get?
A2.      You are entitled to 4 weeks written notice. Since you have not mentioned when you received this notice, it starts on the day you received. If the date you received cannot be verified, it will be governed by the "Rules of Civil Procedure". That is, you would deem to have received it on October 6, 2009. You would be entitled to 5 days of pay in lieu of notice.
Q3.      If my employer gives me notice of termination, can he subsequently withdraw it? Or if I give a letter of resignation, can I withdraw it?
A3.      Neither party can withdraw its notice without the consent of the other party. A notice once given is enforceable unless the party receiving the notice agrees to the withdrawal.  
Q4.      My employer gives me notice of termination every few months, and when it expires, gives me new notice of termination. Can the employer do so? What does it mean?
A4.      Such a notice is not valid. Whatever, the intention of the employer, it cannot be enforced. For a notice to be valid, it must convey clearly the date on which the employment relation will end, otherwise, the employee would have no understanding of when to start looking for a new job, thus defeating the very purpose of the notice.
Q5.      I gave my employer four weeks notice of resignation; however, the employer did not accept it and instead terminated my employment right on the spot. What are my rights? I have worked for the company for over six years.
A5.      Since the employer terminated your employment, you are entitled to 4 weeks of termination pay. If you had not given notice of resignation, you would have been entitled to six weeks notice if you had been terminated but since you intended to leave your employment after 4 weeks, you are only entitled to 4 weeks pay. What the employer did is, turned your resignation into termination. However, you cannot receive more than what you initially intended to receive.
Q6.      My company has four plants in Toronto and one in Hamilton. The employees in Toronto can bump employees in Hamilton. How do you define an establishment in this situation under the Act?
A6.      Generally speaking, the establishment is defined as all places of business in the same municipality. However, if there are bumping rights, the establishment is expanded to include business locations in more than one municipality. In this case, all five plants will be considered as part of the same establishment.
Q7.      My employer has several stores. If he closes one store, would it be considered discontinuance of the part of employer's business?
A7.      Yes, if these stores are all located in the same municipality.  
This information is provided for guidance only and should not be considered as a legal advice.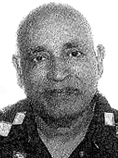 This article is provided by Rajinder K. Batra, who is a retired Employment Standards Officer with the Ministry of Labour with 15 years experience in these matters.
If you have any questions regarding your employment, please contact the writer by e-mail at esaconsulting@hotmail.com
If you don't have access to e-mail; you can fax your question at (905) 331-1805.