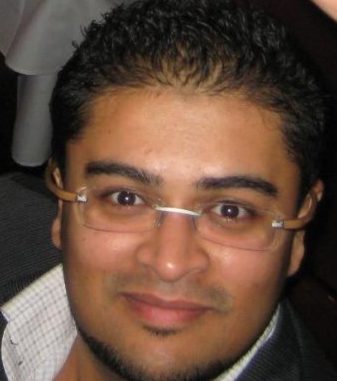 Have you ever sat thru a PowerPoint presentation that was unbelievably long but truly said nothing?
That's what you DON'T want to be. Don't be the person that is able to get people in one place but once you have them there; deliver nothing relevant or useful to them.
You only have one chance to get someone's attention when they visit your online home – if the brand doesn't appeal to them they most likely will never come back (unless you decide to give away a free car…)
When it comes to building your brand there is another key thing to consider – who is your target audience? Are they local, national or across the globe?
You must be able to determine whom you wish to target without saying "everyone and everything" otherwise no one in particular will pay attention and you will get lost in the vastness of cyber space.
Your brand is unique to you – ask yourself, what story does it tell? Where did you come from? What have your life experiences taught you? What can you share with your audience that will make their experiences in business and interacting with you easier and more pleasurable? Why should they trust your brand, why should they trust you?
Part of your personal brand is building a personal, non physical connection with someone you don't know yet. To do this, you can be as fun and crazy or as subtle and conservative as you'd like, the main factor is to remain consistent.
Consistency may sound like a cliché thing to remind you of, but it's one of those little aspects that make all the difference to the effectiveness of your efforts. It may even be the difference between meeting that new client or perspective employer and losing that opportunity to your competitor.
A consistent and cohesive brand avoids confusion and sends a very clear message when properly enforced; it will help your audience save time, expose to them the right message and provide them a brand to identify with.
For example, if tomorrow Coke put out neon pink can with a yellow logo that was done in Times New Roman it would throw you off; in fact you would be far more hesitant to trust the new can and the product most likely would fail.
Similarly, if you start changing your style of writing, the way you respond to your audience or the font color you write in every day, it sends a message that you are not consistent and indicates that you may not be reliable or trustworthy.
In our next segment we'll explore how to translate your vision into words; in the meanwhile please feel to direct any questions to us at:
[email protected]

About the author: Sanju Ganglani
With over 7 years of experience with 3 of the largest hardware and software Fortune 500 companies, Sanju Ganglani is the president of gang&lani productions, a Mississauga based custom marketing services company specializing in brand management, web marketing, event management and revenue generation planning.

You can reach him at [email protected], find him on twitter @gangandlani, on facebook, or please visit www.gangandlaniproductions.com for more information