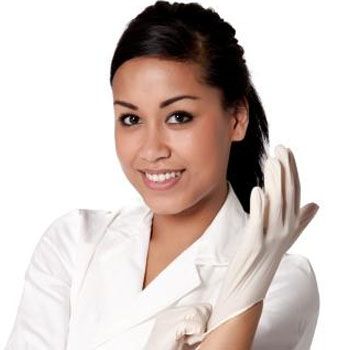 This article was last updated on April 16, 2022
Canada:

Oye! Times readers Get FREE $30 to spend on Amazon, Walmart…
USA:

Oye! Times readers Get FREE $30 to spend on Amazon, Walmart…
The main role of a pediatric nurse is to provide medical and health care for children from birth up until their late teens. This type of position requires those with a caring personality to be with their patient every step of the way. If you are interested in becoming a pediatric nurse and want to make a positive difference, it's important that you know what is expected of you to qualify and work in this role. With that in mind, here are 5 steps on how to become a pediatric nurse.
Consider Your Suitability
Before you embark on a career as a pediatric nurse, you need to take some time to determine whether you have the passion and drive for this sort of role. You need to remember that children are not just smaller adults, psychologically or physiologically. As their bodies grow and change, they will require different types of care, meaning you will need to use distinctive strategies. Some of the main roles and responsibilities of a pediatric nurse include:
-Identifying changes in a child's symptoms and signs
-Intervening in emergency situations
-Differentiating between normal and abnormal physical findings
-Serving as a child advocate
-Maintaining privacy and confidentially in child/nurse relationships
-Participating in activities to manage a child's pain
-Evaluating a child for signs and symptoms of abuse
There are all sorts of challenges and obstacles that you will face throughout your career as a pediatric nurse. No two children are the same, so you must master the art of patience, understand their needs, and be ready to deal with the unexpected. In many situations, you will be the first line of medical care, so as a pediatric nurse, you must know how to provide vaccinations to crying infants, as well as give sound advice to teenagers.
Earn a Bachelor of Science in Nursing
The U.S. Bureau of Labor Statistics reports that you need to obtain a bachelor's or associate's degree to qualify and work as a nurse. While an associate's degree may be all you need to become an RN (registered nurse), undertaking a bachelor's degree program in nursing will prepare you for opportunities and career advancement in more specialized areas of nursing, including:
-Medical terminology
-Pharmacology
-Anatomy
-Physiology
-Health assessment
-Healthcare systems
Complete Clinical Experience
When undertaking an undergraduate degree, there are many programs in nursing that feature clinical practice. Having this experience enables you to practice patient care skills and common nursing duties. Throughout your on-the-job experience, you will develop soft skills that you can take with you throughout your professional nursing career. Some key attributes and characteristics needed to succeed as a pediatric nurse include:
-Time management skills
-Delegation skills
-Active listening skills
-Team-building skills
In addition to the skills listed above, pediatric nurses need to have strong communication skills and listen to their patients. To qualify as a certified pediatric nurse, you will need to undergo a minimum of 1,800 hours of clinical experience within a two-year timeframe.
Earn a Master's Degree
Once you have earned your Bachelor of Science in Nursing alongside clinical experience, the next step you need to take in becoming a pediatric nurse is to obtain a master's degree. For those who are interested in becoming a PNP (advanced-practice pediatric nursing practitioner,) gaining the key skills and qualifications to perform in this role is crucial. PNPs perform far more advanced procedures and work more closely alongside physicians to provide excellent care to patients. There are pediatric nurse practitioner programs online that you can study for from schools like Baylor University. The university offers a pediatric nurse practitioner track that is designed for actively practicing registered nurses.
If you are currently working as a registered nurse, finding the time to commit yourself to education can be challenging, however, more and more nurses are turning towards online studying which can provide you with flexibility. Some of the benefits you can gain from online studying include:
-Flexible schedule
-Learning from the comfort of your own home
-Lower total costs
-Avoiding the daily commute
-Access to course materials 24/7
-Teaching you self-discipline and time management skills
Unlike a traditional college or university, having the freedom to learn at your own pace will help you stay focused and put your full concentration into excelling on your course. If you are interested in an online pediatric nurse practitioner track, make sure that you look at entry requirements and course specifications before signing up. Having a course that works around you will mean you can still work in your profession while learning simultaneously. If you are worried about getting help and support, many online schools provide one on one sessions through video conferencing software such as Skype, meaning you can get support throughout your course.
Become Certified
Unlike nursing licenses, certification can be attained through a variety of sources. The two accepted certifications come from the American Nurses Credentialing Center and the Pediatric Nursing Certification Board. The former provides five pediatric nursing certifications, featuring one for pediatric nurses, and two for pediatric nurse practitioners. To obtain the Certified Pediatric Nurse designation, you will need to be a licensed registered nurse and show that you have worked in a pediatric nursing environment for at least 1,800 hours over the last two years. Available in both acute and primary care, in order to obtain a PNP certification, you will need to hold an RN licensure, as well as be a graduate of a doctor degree-level PNP program or a master's degree.
If you thrive in roles working with children and want to have a positive influence in helping those in need, becoming a pediatric nurse may be the right route for you to go down. Before embarking on this career path, it's vital that you brush up on the full roles and responsibilities of a pediatric nurse. Once you have identified the duties expected of you, the next step will be to each relevant qualifications, credentials, and skills to ensure you're up to standard.
You can publish this article on your website as long as you provide a link back to this page.