You can publish this article on your website as long as you provide a link back to this page.
This article was last updated on April 16, 2022

EXPECTATIONS
Back in the 90s and then into this side of the Millennium, filmmaker Suneel Darshan made many a entertainer, most of which boasted of popular music Jaanwar, Ek Rishtaa and Barsaat are some such films. Some of his steady companions during majority of the soundtracks were Nadeem-Shravan and Sameer. While the composers are now creating music separately, Nadeem is now making a comeback with Ek Haseena Thi Ek Deewana Tha while also stepping in as a lyricist along with Faiz Anwar. The good part is that the entire soundtrack has just two singers, Palak Muchhal and Yaseer Desai, which promises certain consistency.
MUSIC
It is an impressive start for Ek Haseena Thi Ek Deewana Tha as Yaseer gets behind the mike for the title track. Soaked with melody, the sound of this number takes time to build up. However once it does, there is no looking back as you want to revisit it repeatedly. A love song which also has an element of loss and betrayal in there, 'Ek Haseena Thi' has the kind of sound that ruled right through the 90s. To ensure that there is a well rounded appeal right till the end, the song also marks the culmination of the soundtrack with another version, 'Tum Kahan The'. With a good lyrical quality to it, the song does hold your attention.
The next song that comes instantly reminds you of many a song belonging to this genre that Udit Narayan used to sing 20 years ago. Do you like that? Yes, of course if you are the kind who wishes to dig into the music of the era gone by. Quintessential Nadeem-Shravan brand of music plays right through the song's duration and once Palak Mucchal enters the scene, you only like this one further. A romantic track which has just the kind of lyrics that Sameer has written in hundreds over the years, 'Hue Bechain' makes you play this one all over after you have heard it once.
'Hanste Hanste' arrives next and this one is a love duet between Palak and Yaseer. By the time the tune is set for this one, you know that Suneel Darshan has maintained good consistency in sound for his film. Along with Nadeem and his team of singers, he does quite well to ensure that the 'sur' of Ek Haseena Thi Ek Deewana Tha sticks to the theme and genre of the film. In fact if the 'mukhda' is impressive, it is the 'antara' portions that turn out to be even more impressive. Again, for the current generation it would take a while to get used to the sound. However, if they give it a patient hearing, they would go for it indeed.
What follows next is an out and out Nadeem-Shravan sound, what with Yaseer and Palak dong exactly what the composers would have wanted from Udit Narayan and Alka Yagnik had they been behind the mike. An out and out melodic number that carries the sound of the 90s to the T and reminds you of many a chartbuster that were set around such compositions back then, 'Nain' has an easy going charm to it. As a matter of fact it is also much catchier when compared to the other songs that have been heard in the soundtrack so far.
Last to arrive is 'Aankhon Mein Aansoo' and while the lyrics may give an impression of this being a weepy track in the offering, this is not really the case. As a matter of fact this one has a very easy sound to it too and has a foot tapping appeal to it, courtesy the kind of rhythm that flows with it. Yet another romantic duet sung well by Palak and Yaseer, this one works too as a part of the complete soundtrack. Though this one may not go and set the charts on fire, it should fit in well as a part of the film's storytelling.
OVERALL
The music of Ek Haseena Thi Ek Deewana Tha works in entirety. Yes, it takes time to build up but once it does after a couple of hearing there is no looking back. Especially for those who loved Nadeem-Shravan brand of music back in the 90s, this one is a straight forward pick. Not just it adds on to the nostalgia, it works well as a standalone score as well.
OUR PICK(S)
'Hue Bechain', 'Nain', 'Ek Haseena Thi'
Click HERE to read the original article.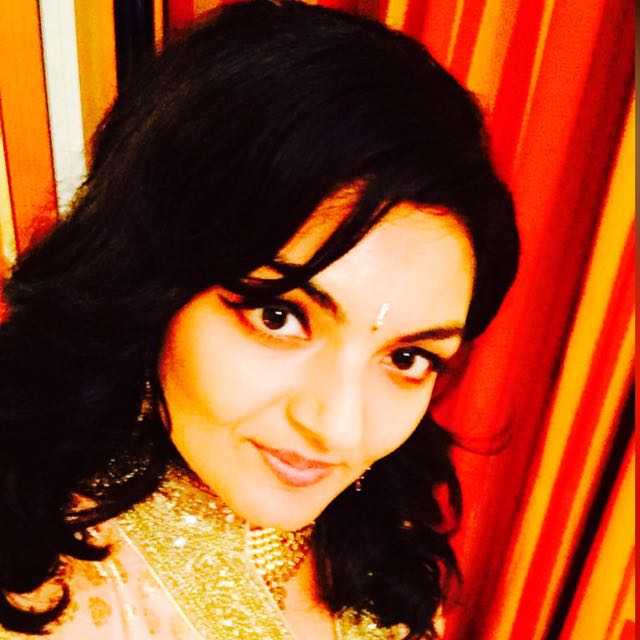 Vote for Shikha Dhingra For Mrs South Asia Canada 2017 by liking her Facebook page.

You can publish this article on your website as long as you provide a link back to this page.